B

log
Fashion – Style – Trends
Top 7 Resale Shopping Tips: An Insider's Guide to Shopping Buffalo Exchange

By Jessica Pruitt, Buffalo Exchange HQ
I absolutely love shopping resale. For one thing, you can't beat the prices. For another, the variety of brands and styles in one place means you spend less time shopping and more time finding unique pieces that fit your individual style. But I'll admit that secondhand shopping can be tricky sometimes. After all, you can't necessarily try on the same pair of jeans in several different sizes or request the same T-shirt in a different color. Once you know all the resale shopping tips and tricks, though, trust me: you'll find way more awesome stuff for way less money. Here's how!
Treat Yourself by Shopping on a Weeknight
Weekends are prime shopping time, meaning lots of people crowding the racks and potentially trying on that one-of-a-kind piece you've been searching for. If you can swing it, shopping on weeknights is a great way to unwind and treat yourself after a long day at work or school. Plus, with all the customers that tend to sell at the beginning of the week, the racks will be well-stocked with fresh inventory. All the better if you make it into a weekly routine: you'll find the best stuff by stopping in often to see what's new.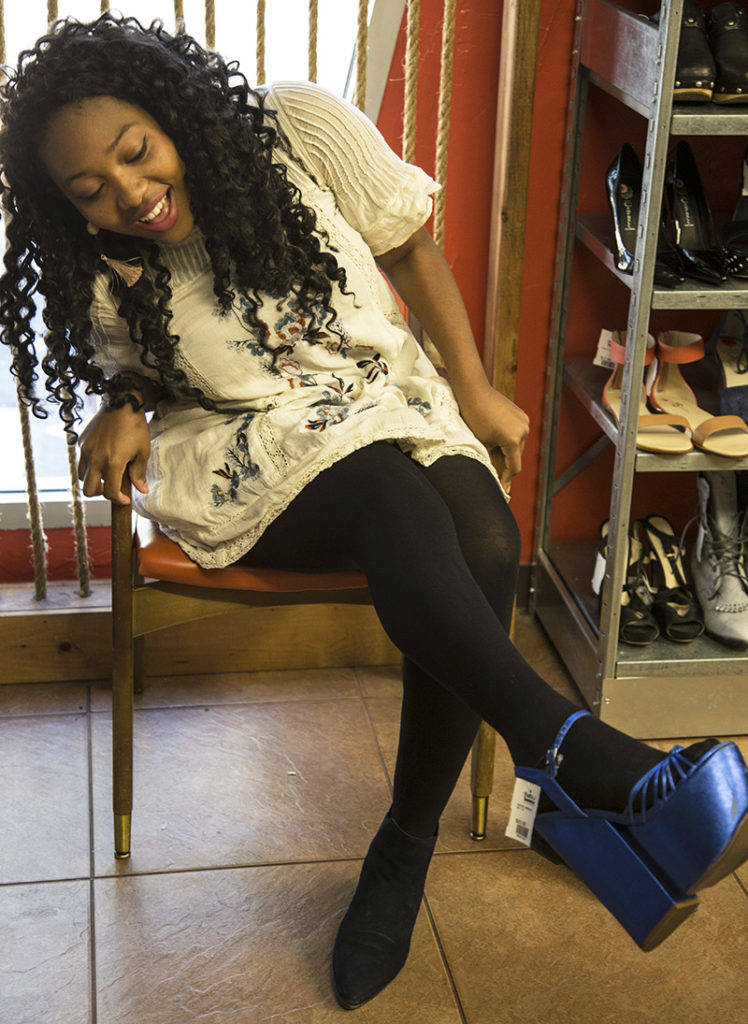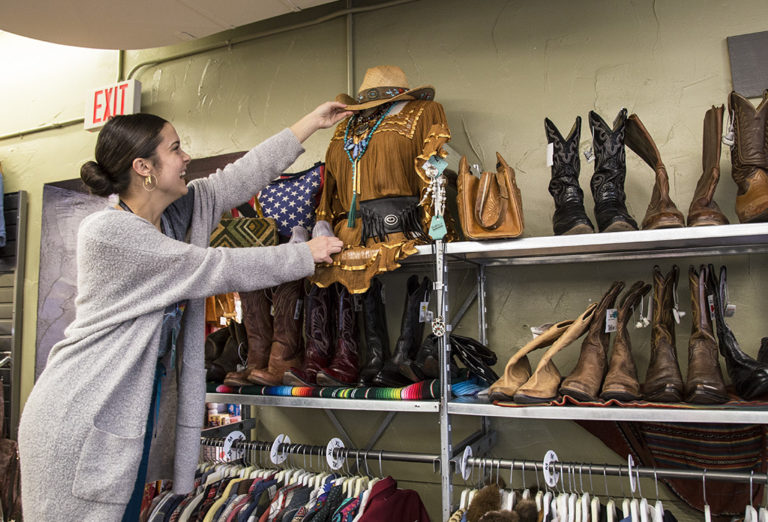 Shop the Displays
At most other retail stores, displays are off limits. Kind of a bummer when you just want to buy the entire outfit you saw in the front window, right? Well, at Buffalo Exchange, you can do just that! Don't be afraid to ask an employee to get something off of a mannequin for you. It's all for sale!
Take Advantage of Free Personal Shopping
Whether you're looking to pick up an outfit for an event, a specific piece or just something with that je ne sais quoi, you're bound to find it at your local Buffalo. To make the process a little easier, simply ask one of our employees for help! They know our racks better than their own closets and love sharing their favorite shopping tips.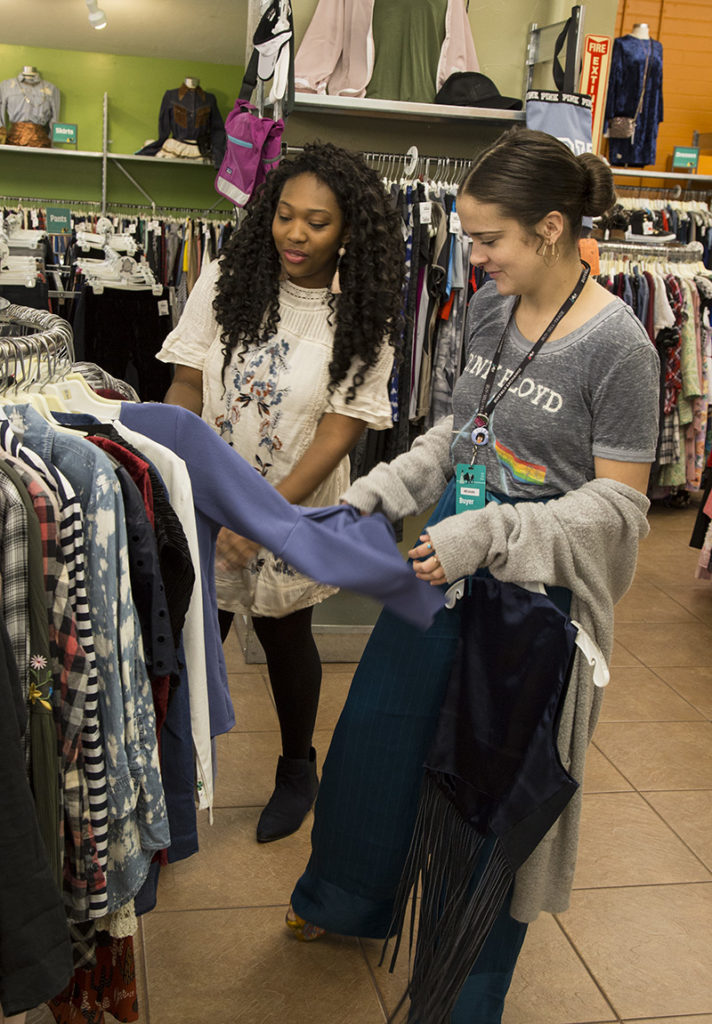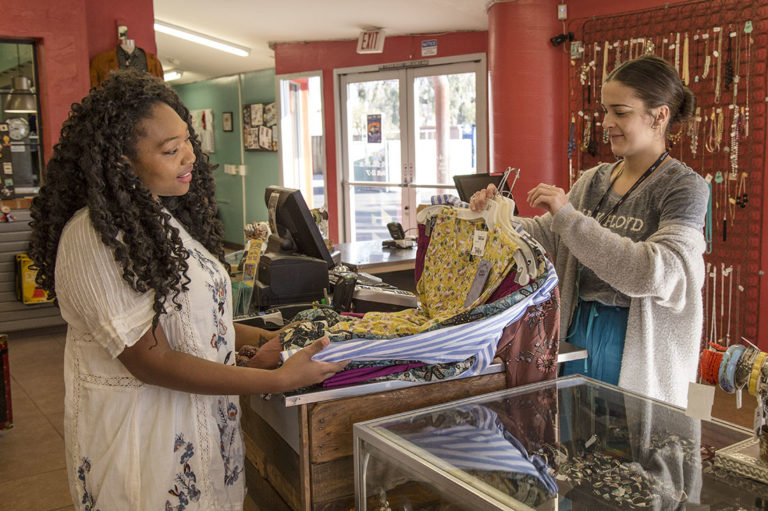 Hold Up…You Can Put Items on Hold?
Ok, so you've found the perfect piece to buy, but you don't really want to empty out your bank account for it? I'll let you in one of my favorite shopping tips: take advantage of the 24-hour holds at Buffalo Exchange and head home to clean out your closet. There's no better motivation than the prospect of a new outfit! Then, bring your cleanout back the next day to trade in for store credit towards your new finds. Pro Tip: by regularly trading in your closet cleanouts, you can basically shop for free.
All About That Sale: Shopping Tips for the Ultimate Bargain Hunter
At Buffalo Exchange, we always want our inventory to feel fresh. To ensure this, we mark down items that haven't been selling quickly on a monthly basis. Take full advantage by shopping at the beginning of the month, when a new round of sale items hits the racks! Many sale items are mixed in with regularly priced items, so if you're not sure how to find them, just ask an employee to point you in the right direction.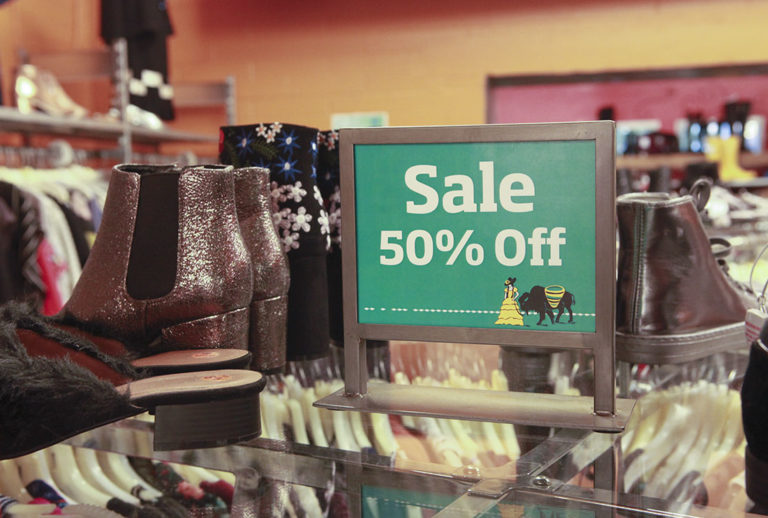 Mark Your Calendars for the $1 Sale
To REALLY save big, don't forget to shop our annual $1 sale, which happens right around Earth Day every year. Not only can you find some INCREDIBLE deals, but you'll be helping to save the environment too – we donate all the proceeds to a different non-profit every year. On the morning of the sale, we put out a selection of clothing and accessories for $1 apiece at all of our locations, excluding outlets. At that price, the selection of $1 items goes quickly, so be sure to get there early!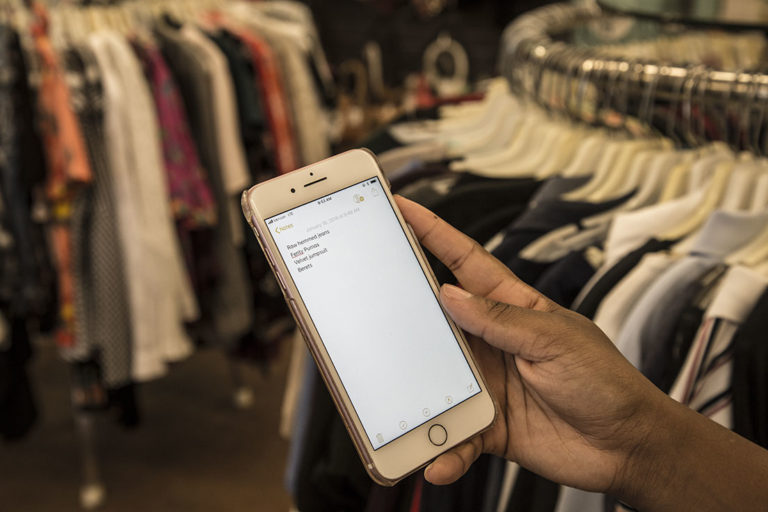 Making a List, Checking It At Least Once
If you're one of those people who goes a little hog wild when shopping (guilty as charged), you may want to make a quick list of items you're looking for before you head out. It's good to keep an open mind when resale shopping (some of my favorite finds are items I never knew I wanted), but a list can help you from getting too sidetracked. If you have time, you may also want to take a quick look through your closet before you go. This will prevent you from buying something similar to what you already own!
The best thing about resale shopping, in my opinion, is that you can easily switch up your style without spending your clothing budget for the whole year. Want to try out a new trend? Buy it with trade and then sell it back if you don't end up liking it. Speaking of which, there are a few new trends that I really want to work into my spring wardrobe (bright colors, sheer layering pieces, pastels and an oversized anorak, just to name a few…). Just look at the time! I'm off to clean out my closet and then head over to my local Buffalo Exchange to put all these shopping tips to good use. Maybe I'll see you there!