H

ow To
S

ell

C

lothes
at
B

uffalo

E

xchange
Recycle Your Closet Cleanout!
Buffalo Exchange is a buy, sell, trade store that buys clothes from the local community — which means you can be sustainable and stylish while getting cash or trade towards a new wardrobe!
Bring In Your Clothes
We buy from open to close every day, no appointment required, so stop in to sell anytime! 
Identification
Bring along your ID. You'll need a valid, government issued ID like a Driver's License or Passport. (Or, if you're under 18, bring an adult with a valid ID).
Get Paid
No need to wait for an item to sell! On the day you sell, you'll walk away with 25% of our selling price in cash or 50% in store credit for anything we're able to buy.
Shop!
Store credit (trade) gets you the most money for selling clothing! We get new inventory all day, every day, so it's a treasure hunt each time you shop. Use your trade towards new-to-you pieces and show off your unique and sustainable style.
We buy men's and women's clothing & accessories in good condition — from current styles to vintage pieces and unique finds. We take in the best of all seasons, all year long and make selections based on our current inventory needs.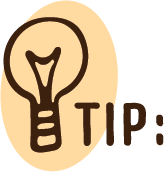 When in doubt, bring it in! We're always happy to look at everything you have.

  Everyday Staples

  Plus Sizes

  Menswear

  Shoes

  Designer

  Vintage

  Jewelry

  One-of-a-Kind

  Handbags & Purses

  Activewear

  Accessories

  Outerwear

 Check Condition:
Before you head out the door to sell your clothes, give all of your items a last look. Every item we buy heads straight out onto the rack, so we look for clean clothing in good condition.

  Be Open-Minded:
If you're not sure if you should bring an item, throw it in the bag! We recommend folding your items rather than keeping them on hangers when selling.

  Ask Questions:
As your buyer goes through your items, ask questions. They'll be happy to fill you in on what's selling well at the moment and how much they're pricing each item for.

  Want to Know More?
Read our full list of top tips for selling your clothes.
How does the buyer decide what to take?
Our buyers make selections based on the style and condition as well as our current inventory needs. We pay close attention to items that are selling quickly in our stores and styles our customers are asking for. We keep tabs on items that don't sell so well. While certain brands are more desirable than others, style is the most important deciding factor for us. If you want to learn more about why your buyer is selecting certain items and passing on others, feel free to ask them! We love to talk fashion.
Can I send you a photo of my item to receive an offer?
We have to see all items in person before we can say whether or not we'd be able to buy them.
What happens after I sell?
After you sell, your buyer will tell you your cash and trade options. Feel free to shop around before making a decision. Then stop by the register on your way out. You can take any combination of cash and trade. Many customers like to use their store credit to buy an item they found that day and take the rest in cash. Others like to take a trade card to use on another day – it never expires!