B

log
Fashion – Style – Trends
The Five C's of Cleaning Your Closet and Selling at Buffalo Exchange

Cleaning out your closet can be a challenging process, especially if it's been a while since you last did a deep dive through your wardrobe.
In the spirit of spring cleaning, we're here to help with the 'Five C's' of a closet cleanout: 1) Clear 2) Consider 3) Check 4) Come In 5) Cash. Ready to learn more? Keep reading for our top tips for sorting through your closet and cashing in on your clothes like a pro!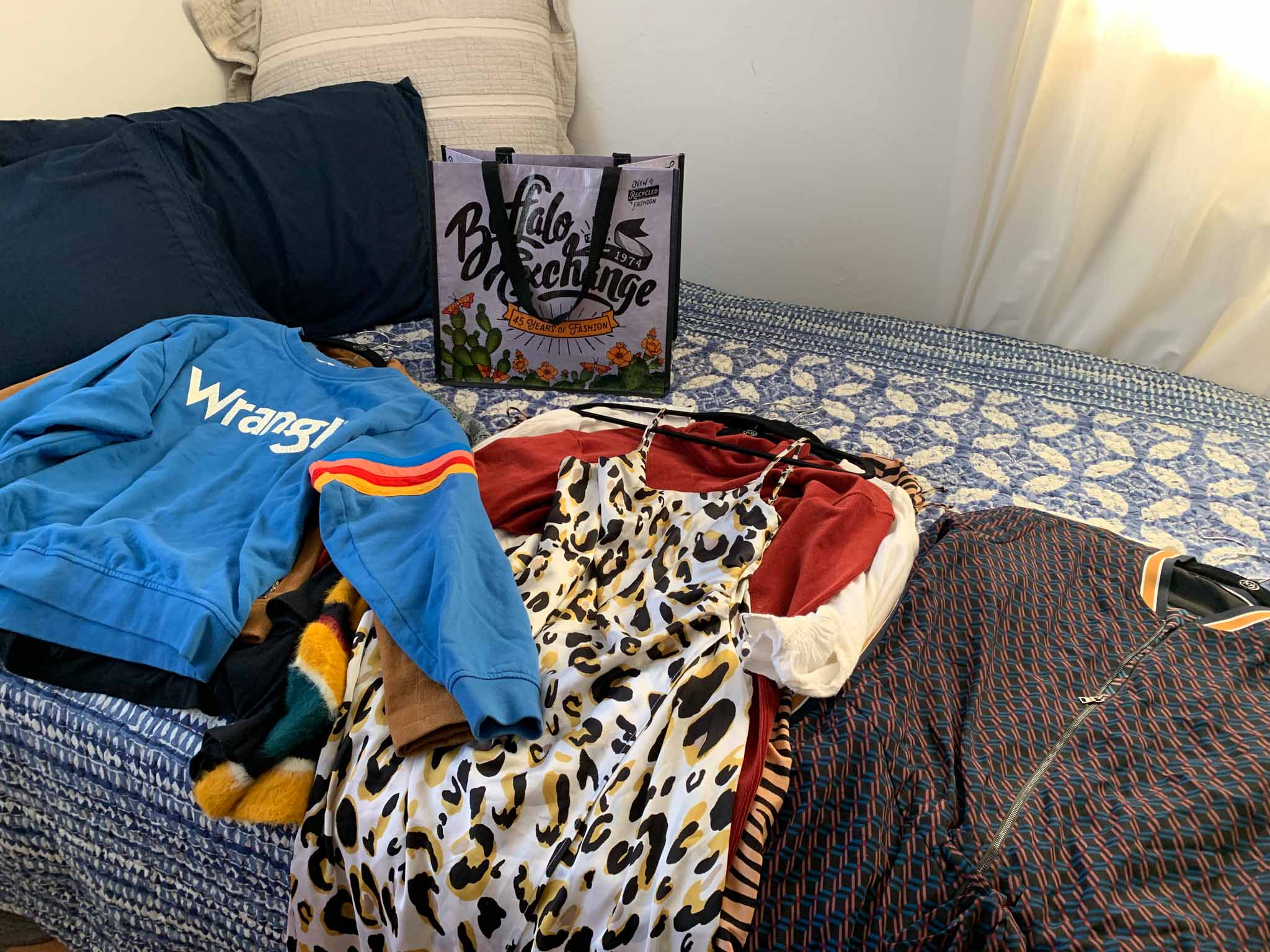 CLEAR Out Your Closet
Sure, this first step may seem obvious, but we really mean it — taking everything out of your closet is a great way to
1.) make sure that you're grabbing any hidden pieces of clothing stuffed into the nooks and crannies of your closet and
2.) make it easier to visualize what your dream closet looks like. It's called spring cleaning, but don't stop there: clean out your clothes from all seasons! From here, you can divide and conquer: separate your clothes into categories like winter coats, summer shorts, and every in between.
Don't forget to sort through accessories, and shoes, too!
CONSIDER Each Piece
Now that your closet is a blank slate, it's time to thoughtfully consider each piece to decide whether you'll keep, sell or donate. At this step, you'll want to ask yourself a few things like:
Have I worn this recently, or am I saving it for a special occasion?
How many times have I worn it, is it something that makes sense with the rest of my wardrobe?
Does it still fit and do I feel comfortable wearing it?
Am I holding onto it for sentimental reasons?
Each piece — and person — is different, but generally the things you keep should be what you're currently wearing, items you know for sure you'll return to in the future (like when the seasons change), and things that make you feel comfortable and confident. If you really aren't sure that you're ready to part with an item, try hanging it front and center in your closet — if it's been fully in your line of sight for a few weeks (or even a few months) and you still haven't reached for it, that can be a clear sign that it's time to part ways so it can bring joy to someone new. Which leads us into the next C…
CHECK the Condition
Before you sell or donate an item you're not wearing, be sure to check thoroughly for holes, rips, loose seams and stains. Trust me, as a longtime Buffalo Exchange seller myself, there will be times when you're sure that your items are in great condition, but when you've arrived at the store, a spot magically appears. It's worth your time to check once and then again for good measure. Still, if you overlook an item with some wear, don't stress — if it's a great piece, your Buyer will most likely suggest that you run it through the wash and bring it in again on your next visit!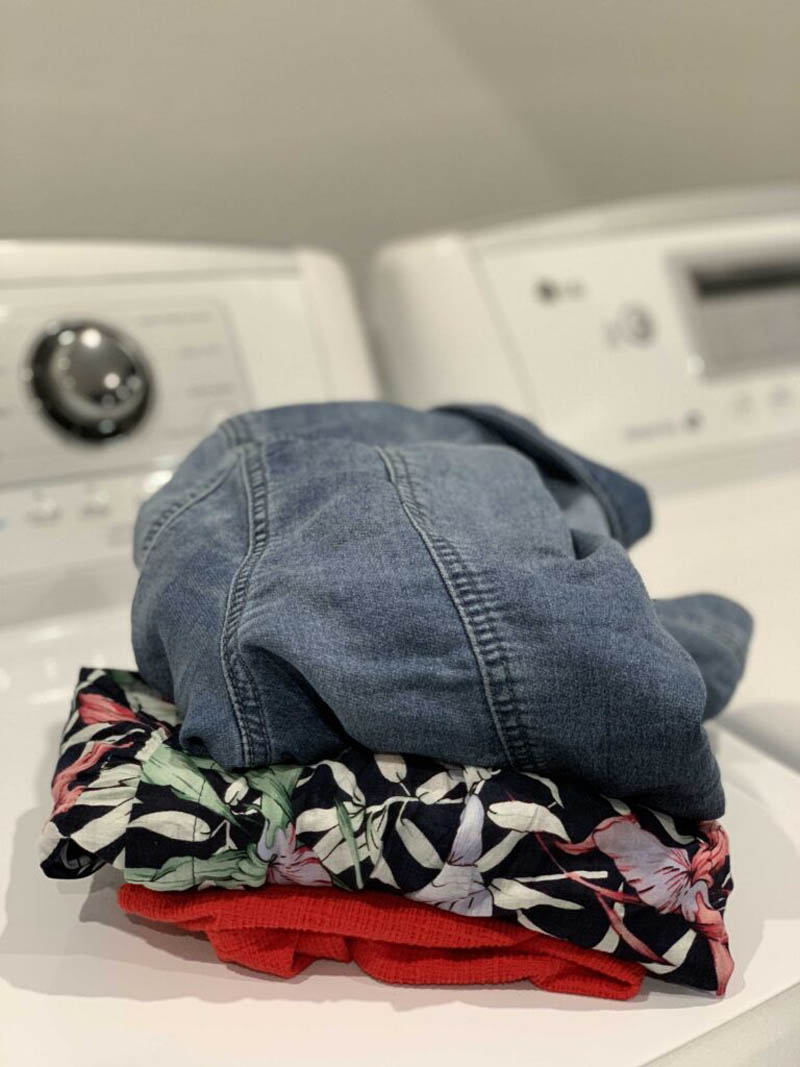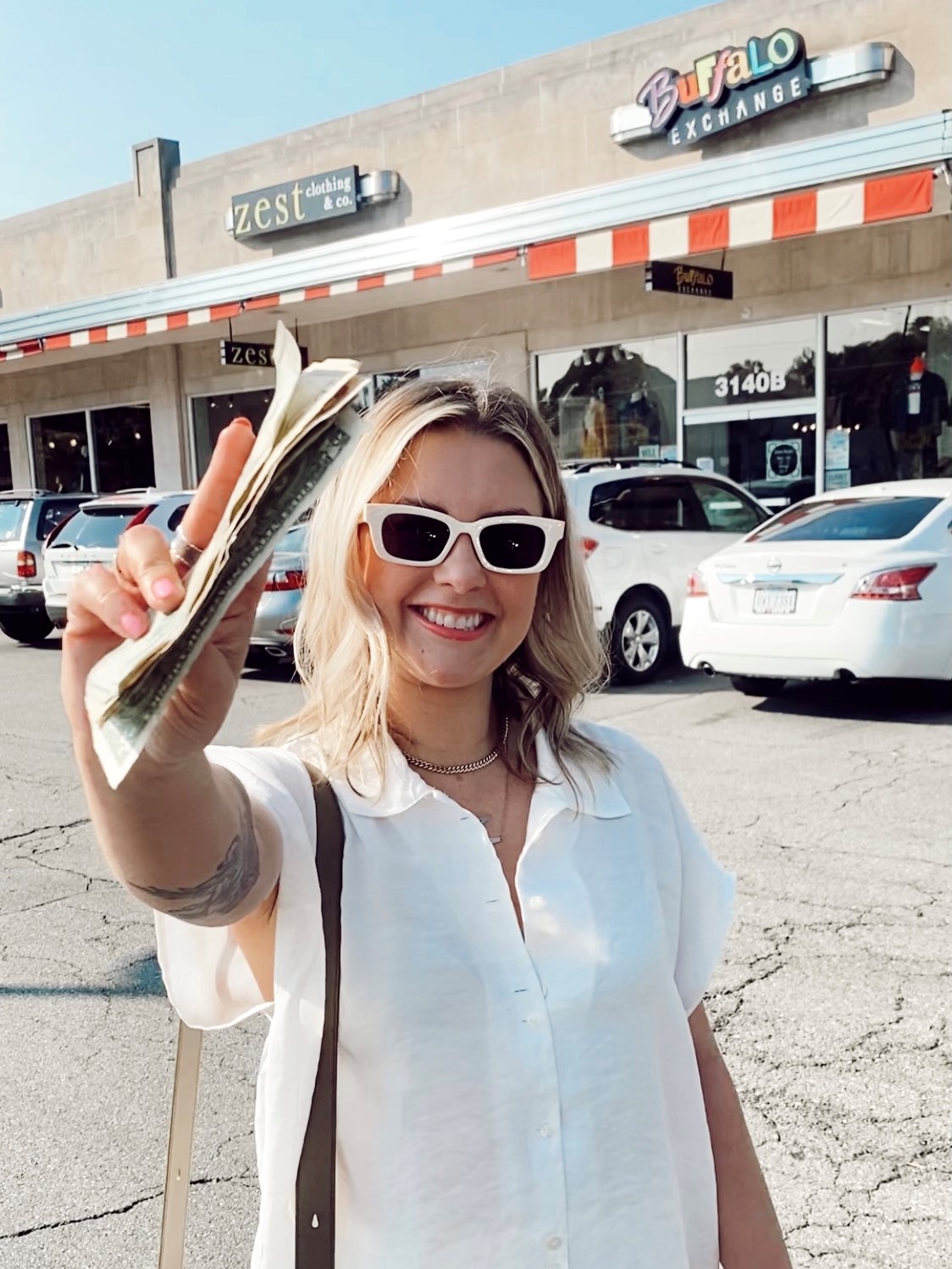 COME In Anytime
You can walk in anytime to sell your closet cleanout at Buffalo Exchange, no appointment required. We buy from open to close, 7 days a week! We buy the best of all seasons year-round and buy items primarily based on style and condition. While you're selling, be sure to ask your Buyer questions! We love to talk fashion.
CASH — or Trade — Out!
Once your Buyer has finished going through your items, you'll have a choice between taking cash or trade for the things you sold. While both definitely have their benefits (and who doesn't like a little extra cash in their wallet?), we always suggest going with the trade! Before you head to the register, take a spin around the sales floor to see what your trade could buy — you'd be surprised at how many times sellers will cash out first, only to find an item on their online wishlist in the store just a few minutes later! Plus, even if you don't plan to shop on this particular visit, it's good to remember that trade never expires and can be used at any Buffalo Exchange location from coast to coast.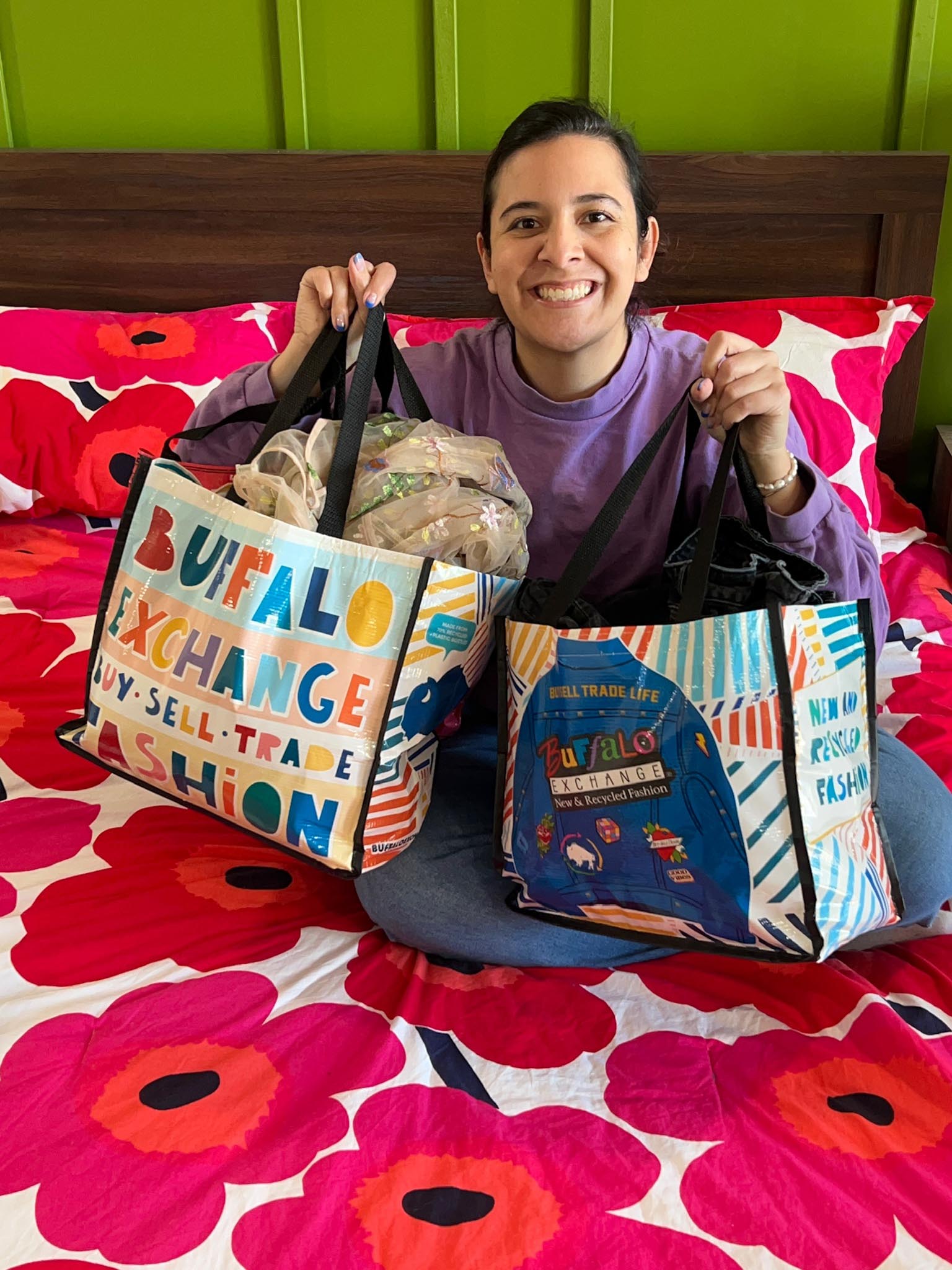 Now that you've learned the five c's of selling your closet cleanout, find your nearest Buffalo Exchange here! We buy the best of all seasons year round, and you'll get cash or trade to put towards your refreshed wardrobe. When you're ready to go, stop by anytime — your closet will thank you!
Published March 14, 2022