B

log
Fashion – Style – Trends
4 Tips for Selling Clothes From a Buffalo Exchange Buyer

In my tenure as a Buffalo Exchange employee, I've spent many hours behind the buy counter, and I've seen it all: the good, the not-as-good and the totally unexpected. To those new to the world of resale fashion, the process of selling at Buffalo can feel shrouded in mystery. But fear not:
here are my tips on how to get the most out of your closet cleanout and have the most successful selling trip!
In case you're in a hurry,
here's the TLDR
for selling clothes at Buffalo:
Launder your items first

& check for spots, rips, missing buttons, broken zippers, etc.

Bring in a variety of items

(t-shirts, sweaters, shorts, jackets, pants, dresses — you name it!)

Get familiar with your store

and ask your Buyer what they're looking for

Take the trade!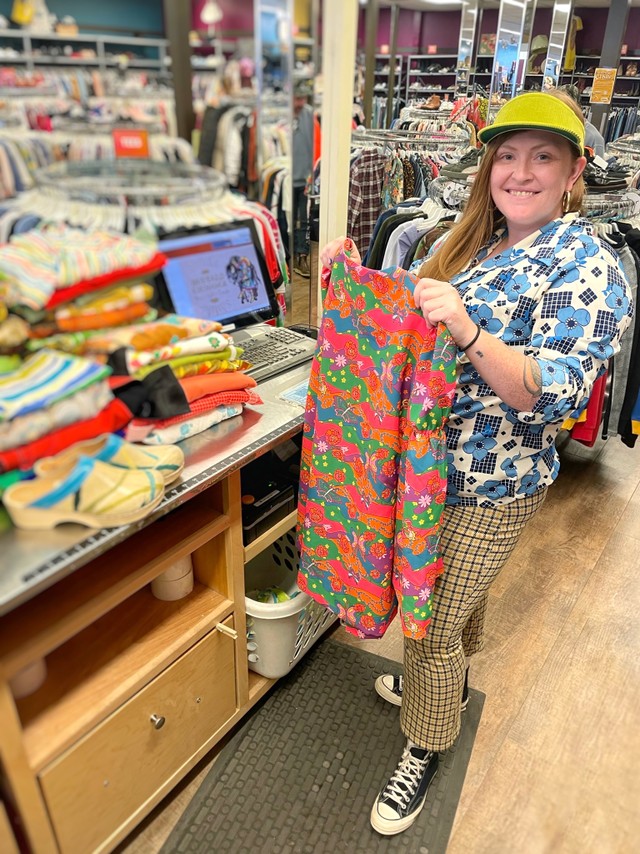 Coming Clean: Before Selling Clothes, Throw Them in the Laundry!
Even with the coolest, most stylish clothing, Buffalo can't buy anything with spots, tears, rips or broken zippers — unless, of course, it's purposely distressed denim or a vintage tee so amazing that a little spot doesn't matter. As you sort your laundry, take a look to make sure everything you plan on selling is in the best possible condition. A little detergent (or even dish soap, if you've got a grease stain!) will go a long way in keeping your clothes from the dreaded "give back" stack. If needed, try your hand at mending any small rips or reattaching loose buttons. The same goes for shoes and accessories: do a double take for any loose or chipped heels, lifting soles, excessive wear or dirt. If you can clean it up, awesome. If it seems a little too worn, you may want to plan to donate it to your favorite local non-profit.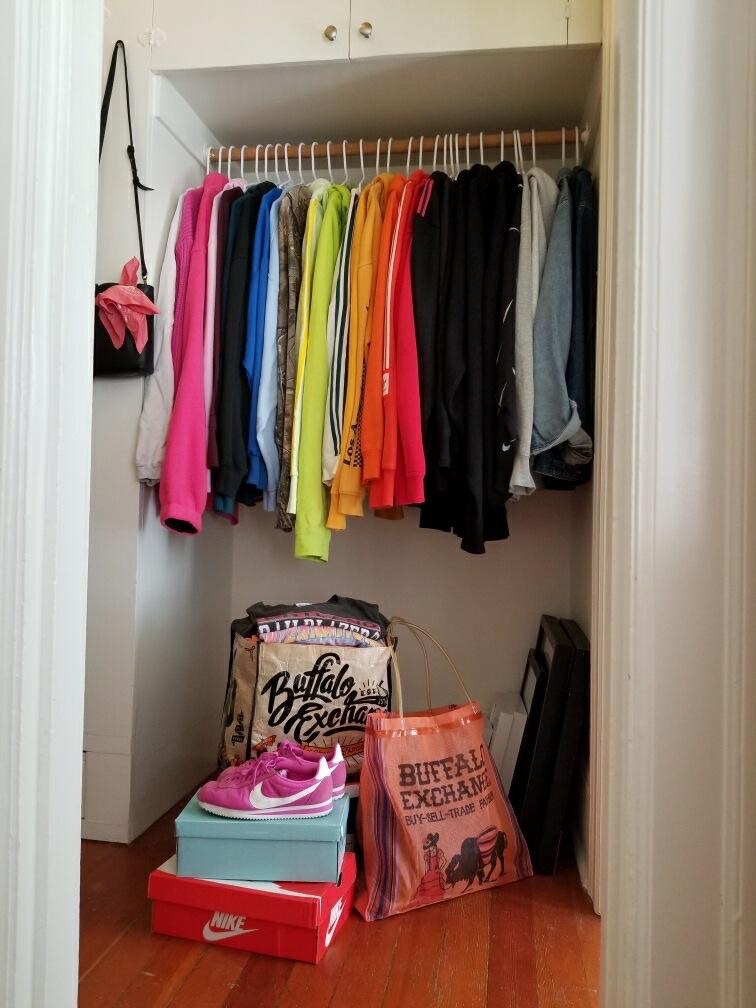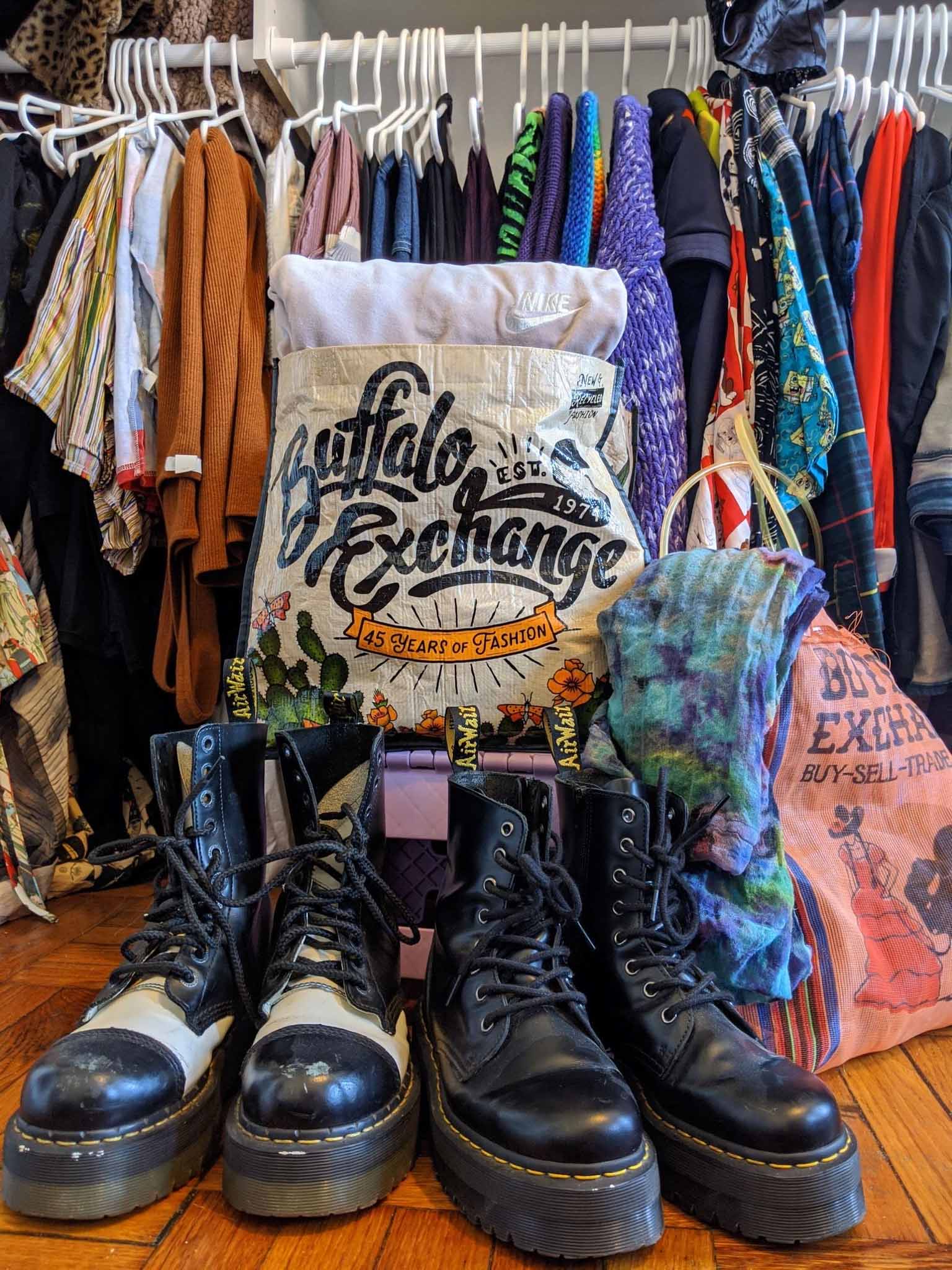 Bring It All: We Buy the Best of All Seasons!
One of the biggest misconceptions about selling clothes at Buffalo is that they only buy what's in season, when they actually buy the best of all seasons, year round. Here's what that means: say it's summer, but you just moved from a colder climate to somewhere the sun's always shining, and you've got a massive box of stylish sweaters you won't be wearing anytime soon. Sure, the store may be primarily looking for warm-weather in styles like tees and lightweight blouses, but for super-desirable pieces in top-notch condition, they still might be able to buy them. No matter how style-savvy you may be, each Buffalo's inventory needs change from day to day, so when in doubt, bring it in!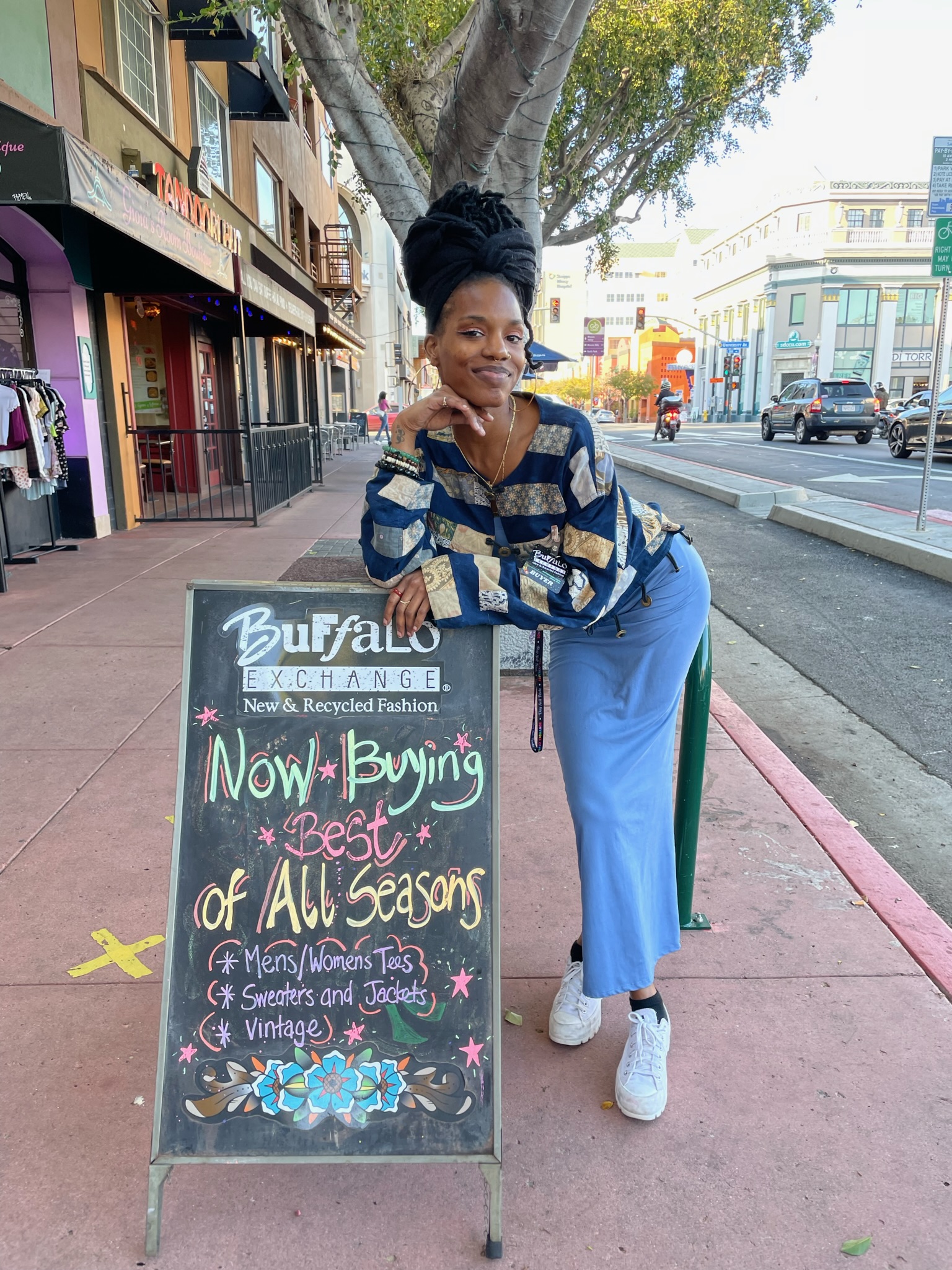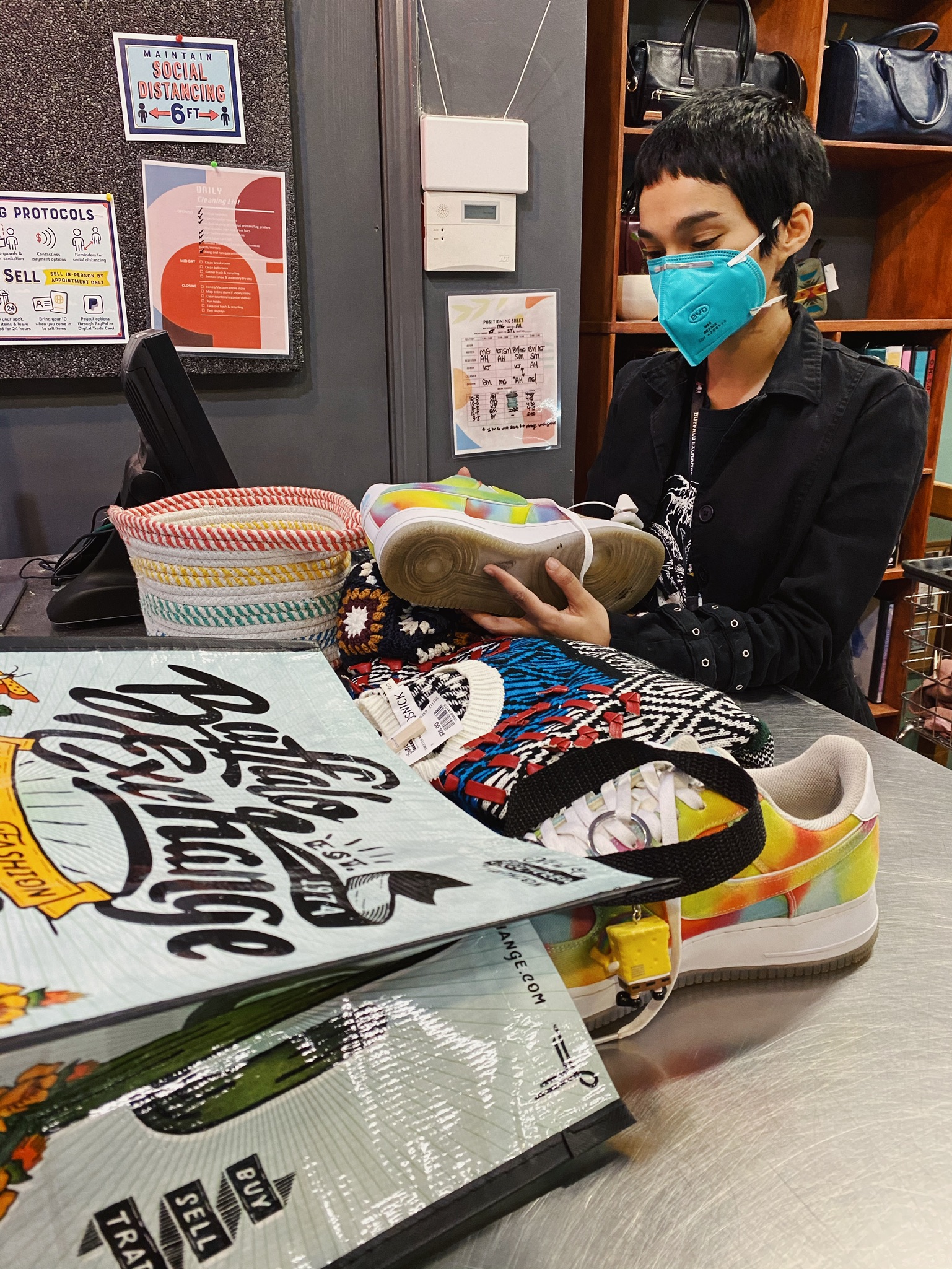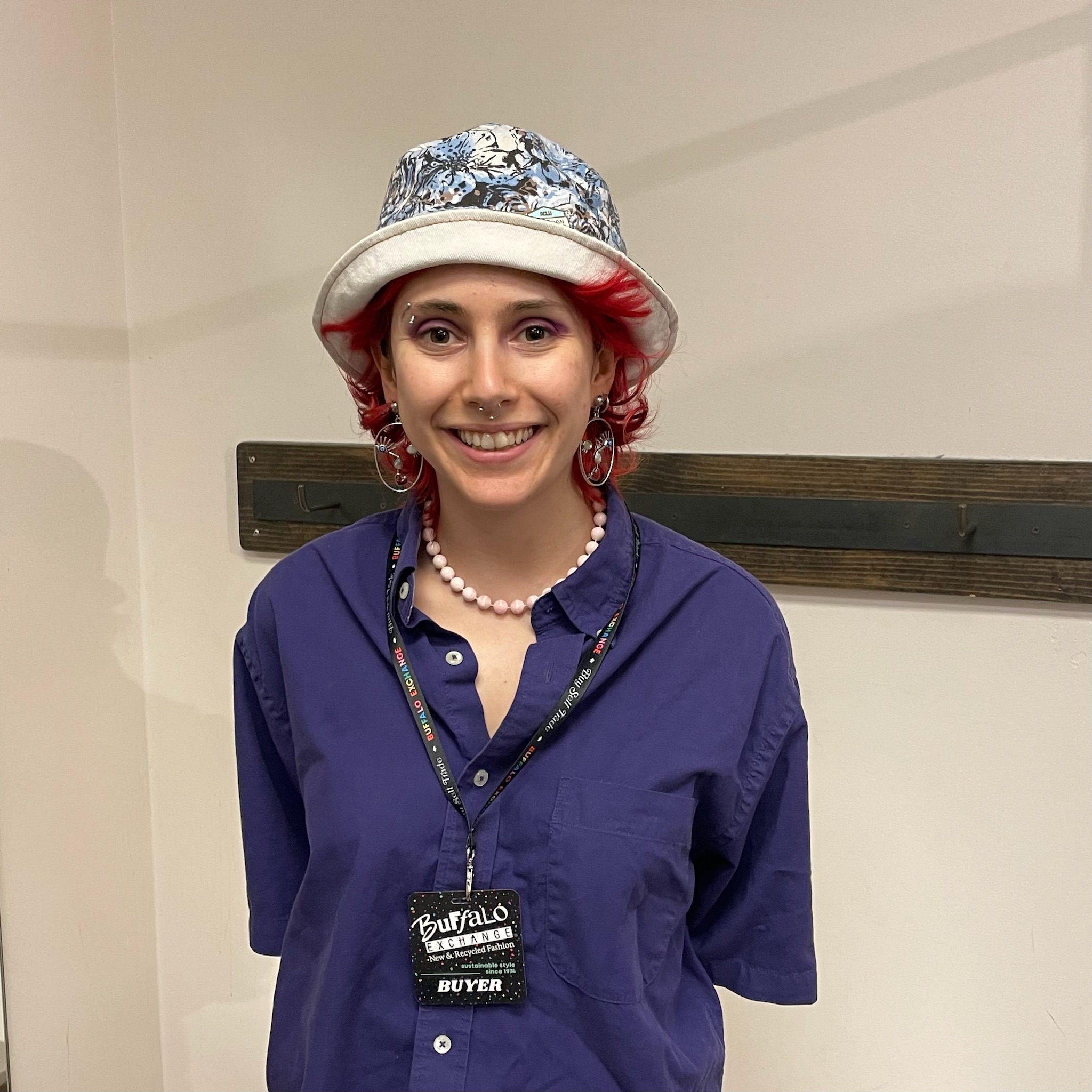 Let's Chat: Talk to Your Buyer and Take a Tour of the Store!
When thinking about selling clothes at Buffalo Exchange, how do you know what's in style? How do you know if your clothes have "too much condition"? What's the difference between flared and wide leg jeans?! While they're going through your cleanout, feel free to ask your Buyer about styles they're currently looking for — we love to talk fashion! More of a visual learner? After you're finished at the Buy Counter, take a look at what's on the sales floor. As you go through the racks, you'll notice all sorts of styles and trends you may not have known we buy, and some you might even have still hanging in your closet!
Cashing in On the Cleanout: Take the Trade!!!
So you've done your laundry, packed your bags, brought them into your local Buffalo and successfully sold your closet cleanout. Congratulations! Now, the question is: cash or trade? While this is totally a matter of personal preference, I'd be remiss if I didn't advocate for taking the trade. Here's why: the cash payout is 25% of the price they can sell the item for, while trade is 50% percent. That's enough reason on its own to go for trade, but it's not just a numbers game: at Buffalo Exchange, trade NEVER expires, and you can use it at any location. Trust me: even if nothing catches your eye in the store on one particular day, your future self will thank you.