B

log
Fashion – Style – Trends
Welcome to Buffalo Exchange Richmond!

By Jessica Pruitt, Buffalo Exchange HQ
Here at Buffalo Exchange, we're proud to announce the newest member of our family – Buffalo Exchange Richmond! The new store is located right in the heart of historic Carytown, alongside tons of independent businesses and great restaurants and just a quick jaunt from VCU. Thanks to a VERY WARM welcome from Carytown residents and our neighboring businesses, the store is off to a great start! We're so happy to be a part of this unique and thriving neighborhood.
Vintage Decor
Many shoppers are already noticing our store's unique décor, a mix between Buffalo's eclectic, vibrant style and the modern-historic feel of Carytown. Complete with vintage pressed tin ceilings and big display windows, this space is beautiful all on its own. To accent the store's natural charm, our in-house interior design team added hand-painted signs, vintage displays featuring everything from old pachinko machines to one-of-a-kind mirrors and art deco-look tiles.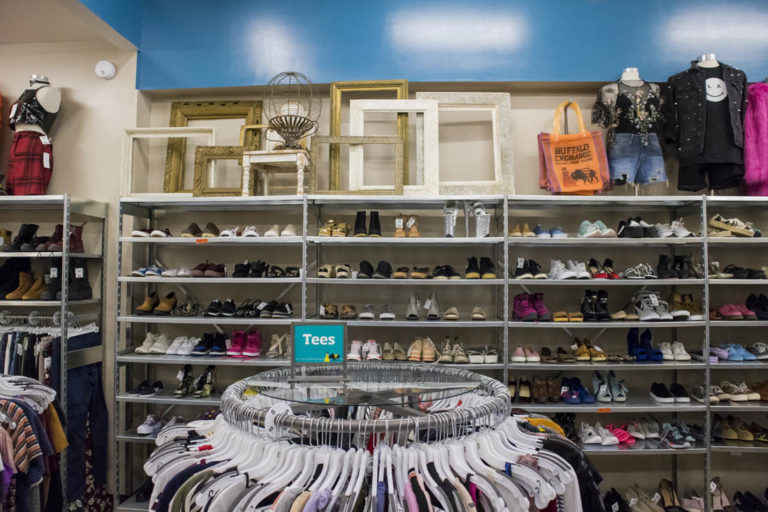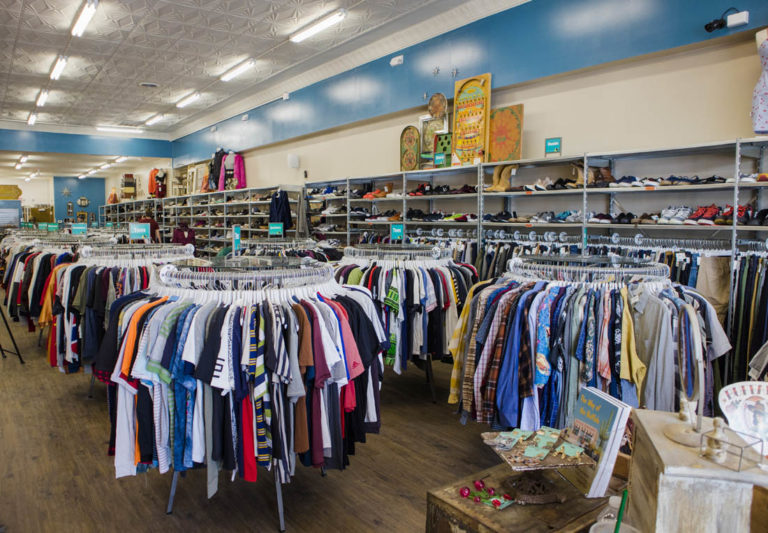 New Charitable Causes
Of course, with each new store comes the opportunity to support three new charitable organizations through our Tokens for Bags® program! If you're not familiar, instead of giving out plastic bags, we hand out five cent tokens for customers to donate to one of three rotating charities. Since starting this program in 1994, we've kept over 15.4 million plastic bags out of the environment and raised over $774,000 for local nonprofits. The first Richmond nonprofits to join this program are the Richmond SPCA, Equality Virginia and Keep Virginia Beautiful.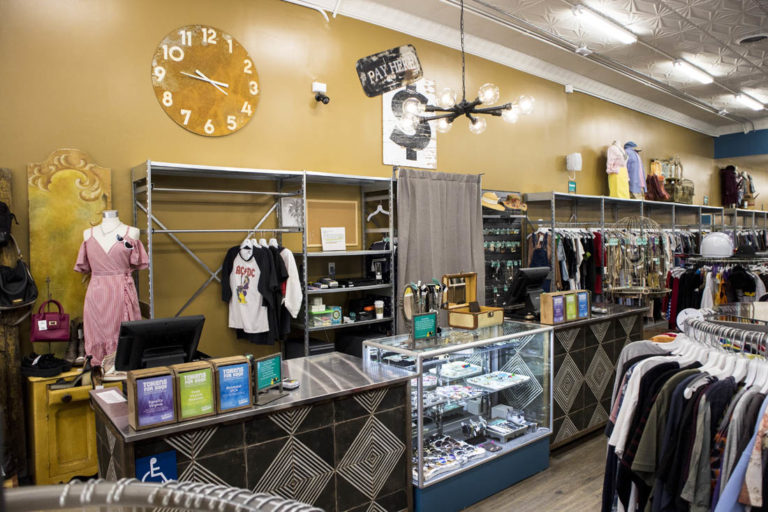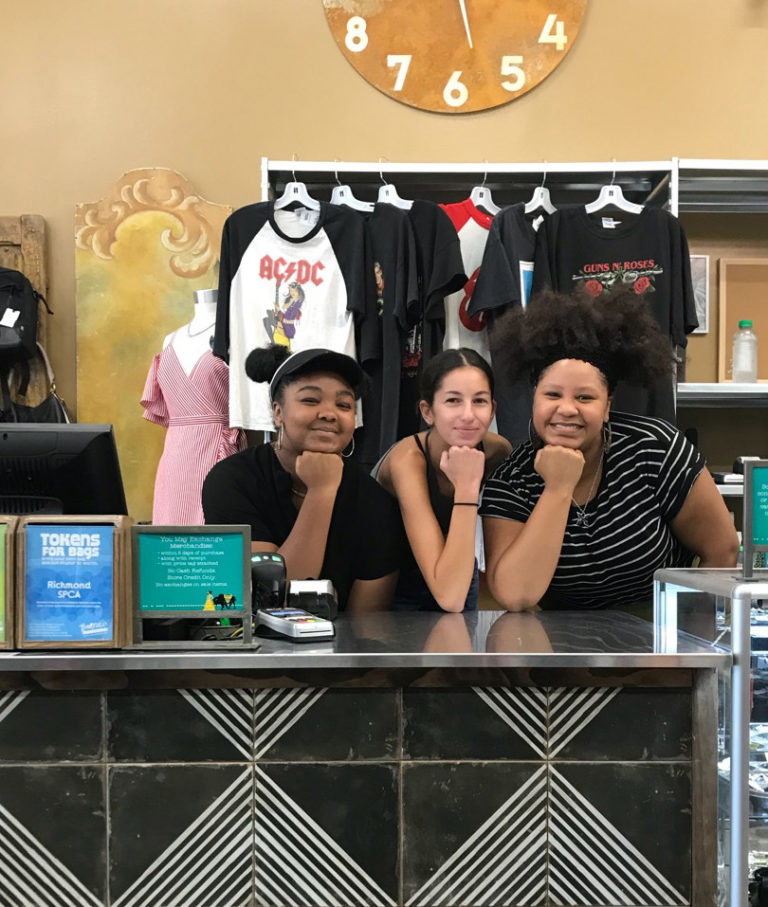 Whether you're located in the Richmond area or will be passing through soon, we'd love to see you in our new store! Stop by to shop for a cause or sell us your closet cleanout. Just like our other locations, you can buy, sell and trade new and used clothing and accessories 7 days a week, no appointment needed. For anything we're able to purchase, we'll tell you exactly how much we'll sell each item for and you'll receive 25% of that in cash or 50% in store credit on-the-spot. See you soon, Richmond!
Published October 10, 2018