B

log
Fashion – Style – Trends
Trend Alert: Three Ways to Style Leather Pants

In February, I stopped by my local Buffalo Exchange for a LONG overdue shopping trip. In 2021, my goal is to focus on sustainable style: clothes that I'll treasure forever, or timeless pieces that I know I can always trade in at Buffalo Exchange. Not wanting to overdo it, I made a promise to myself that I'd only leave with items I absolutely adored. Lo and behold, I found what I was looking for almost immediately: a VERY trendy pair of leather pants! At first glance, leather pants may seem like a strange choice — how often will I wear them? However, I found that they're remarkably versatile, and I can totally see myself rocking them from fall to spring. Scroll through for three ways to style leather pants!
Colorblock with primary hues for a fun, artsy spin on no-nonsense leather (bonus points for added textures like faux fur and retro-inspired vinyl!)
Add Some Pizzazz with a Little Plaid
Plaids are your bestie this fall. Lumberjack, but make it fashion! Use it wisely, though: plaid is best paired with solid or basic pieces. Often used as a layering piece or stand-alone top, this fall men's fashion trend is not one you want to miss!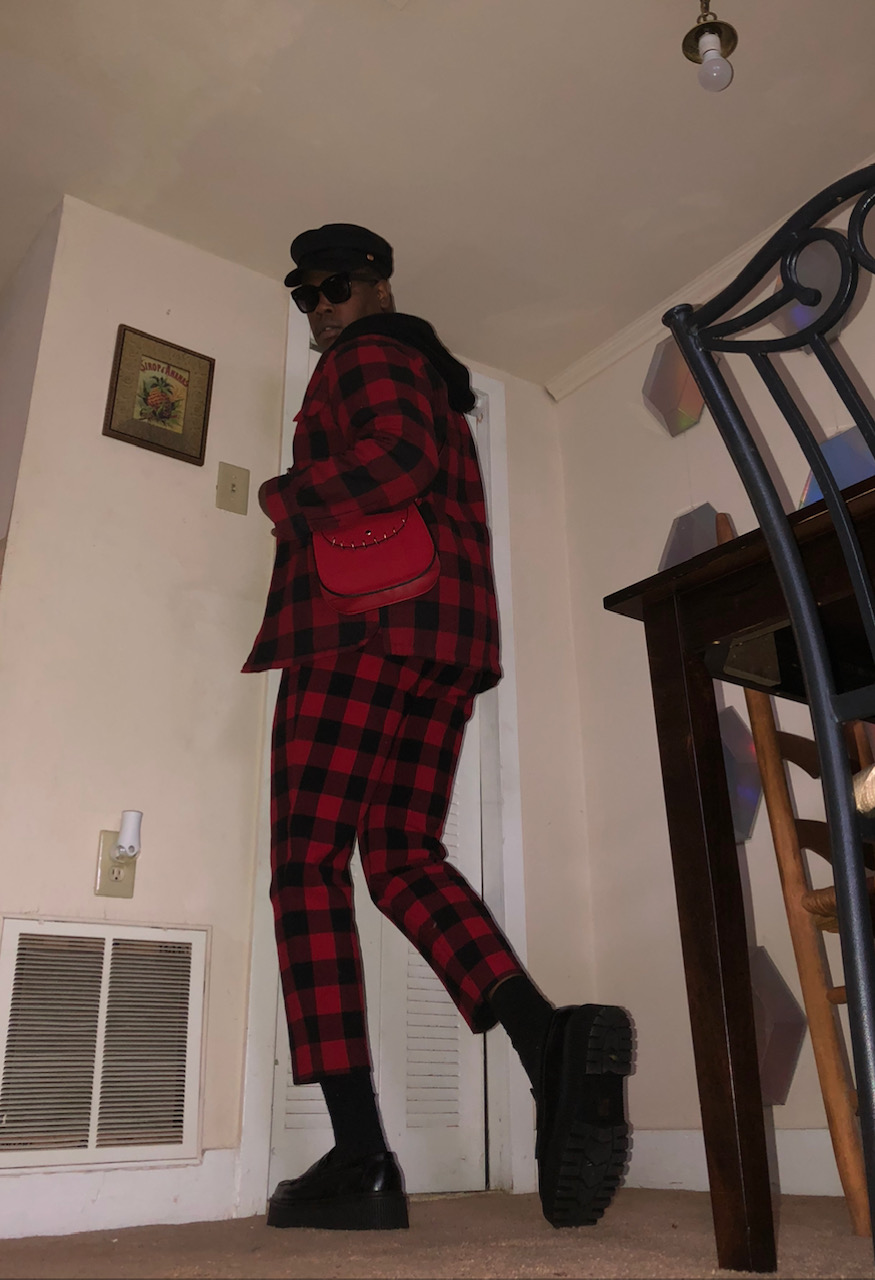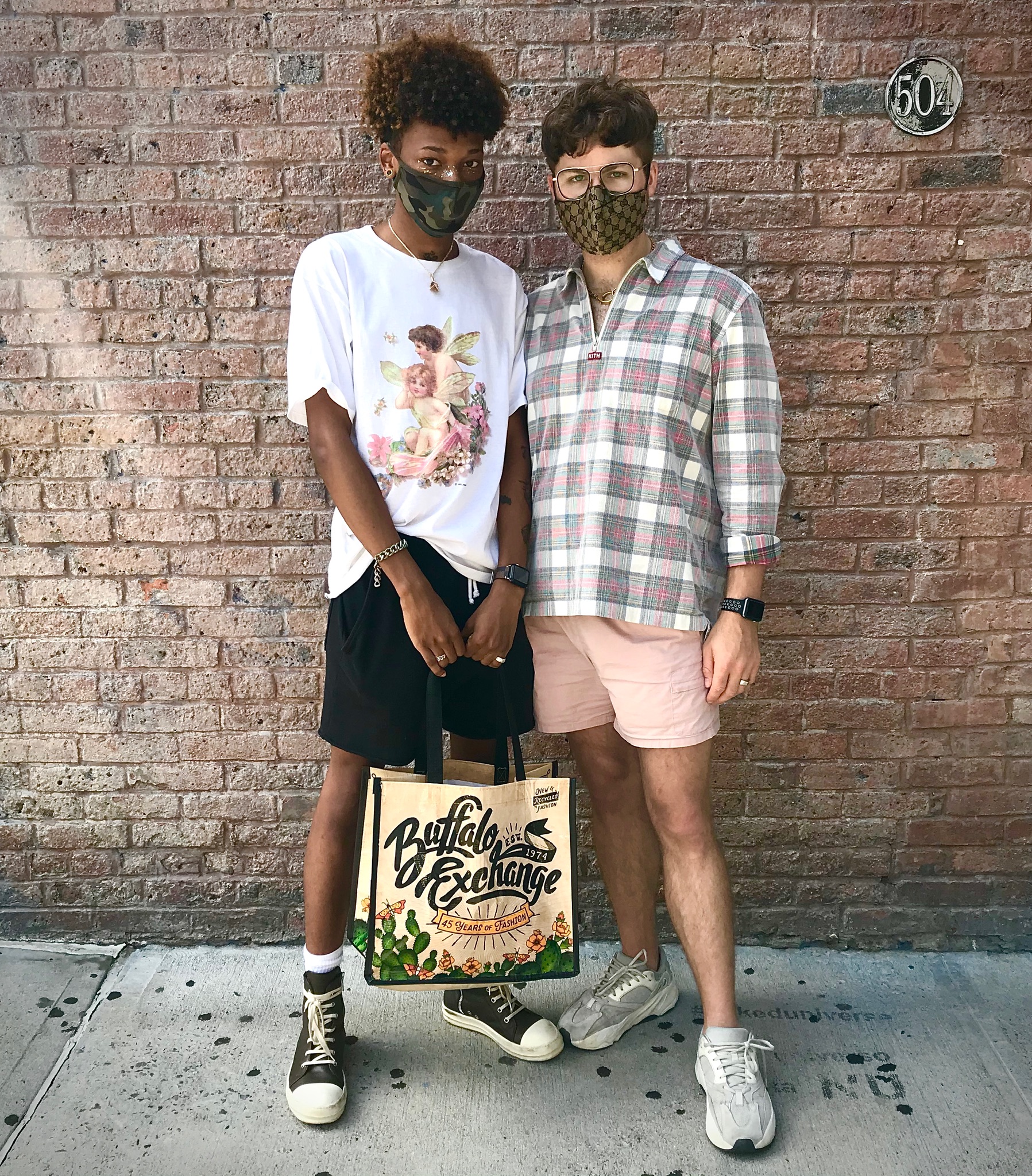 Buffalo Exchange New York (Brooklyn)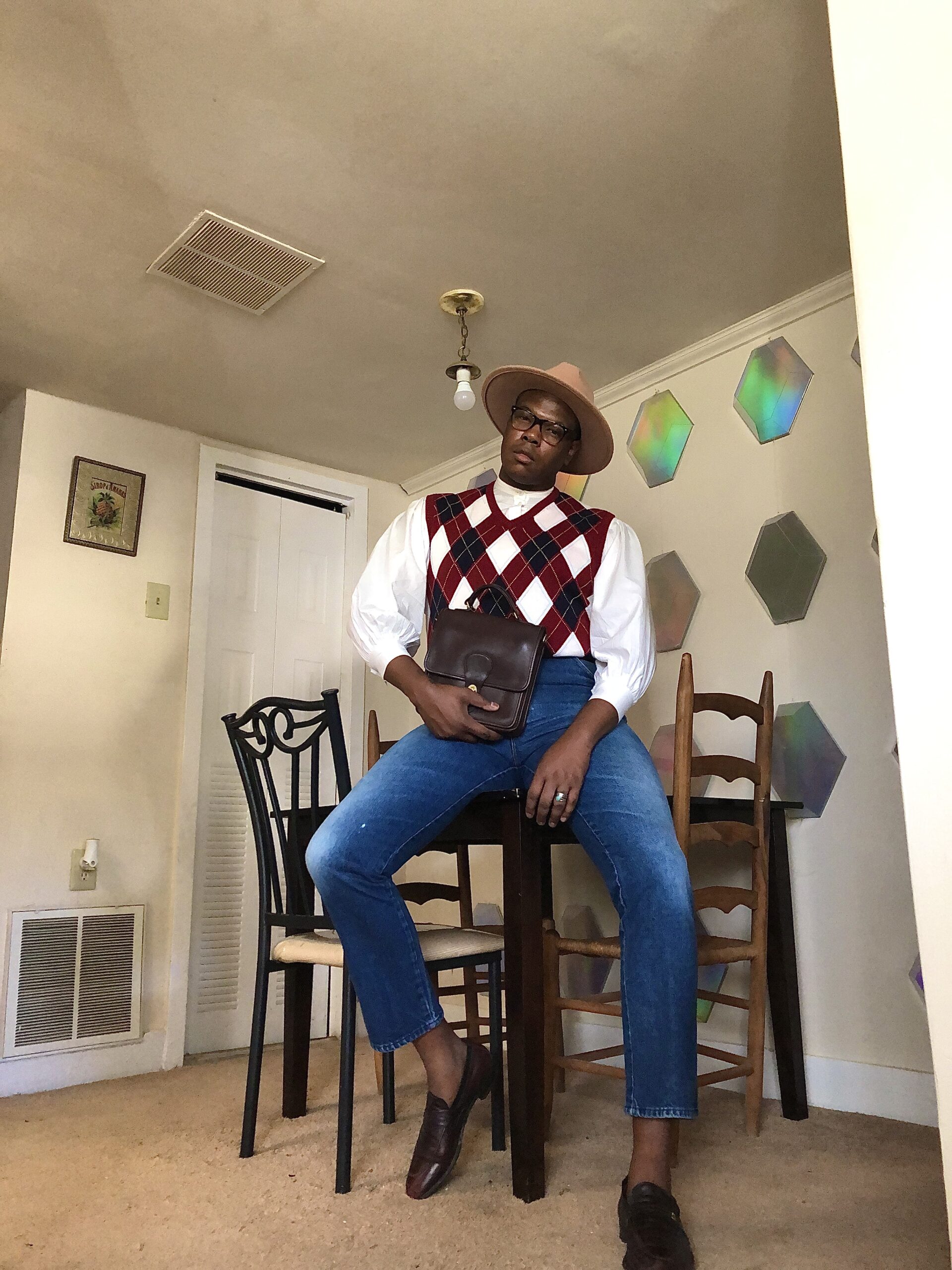 The Vest is Yet to Come
Geometric vests are an easy way to take your fall fit to the next level. We love this one since it pairs well with the jeans and long-sleeve shirts you probably already have in your closet. This is a great piece if you are looking to ease yourself into more creative layering.
Be One with the Earth (Tones)
Nothing says fall like muted hues and earth tones. The best part is how easy these pieces are to coordinate. Build a fall wardrobe of earth tones and, no matter what you pull out of your closet, it's bound to go together!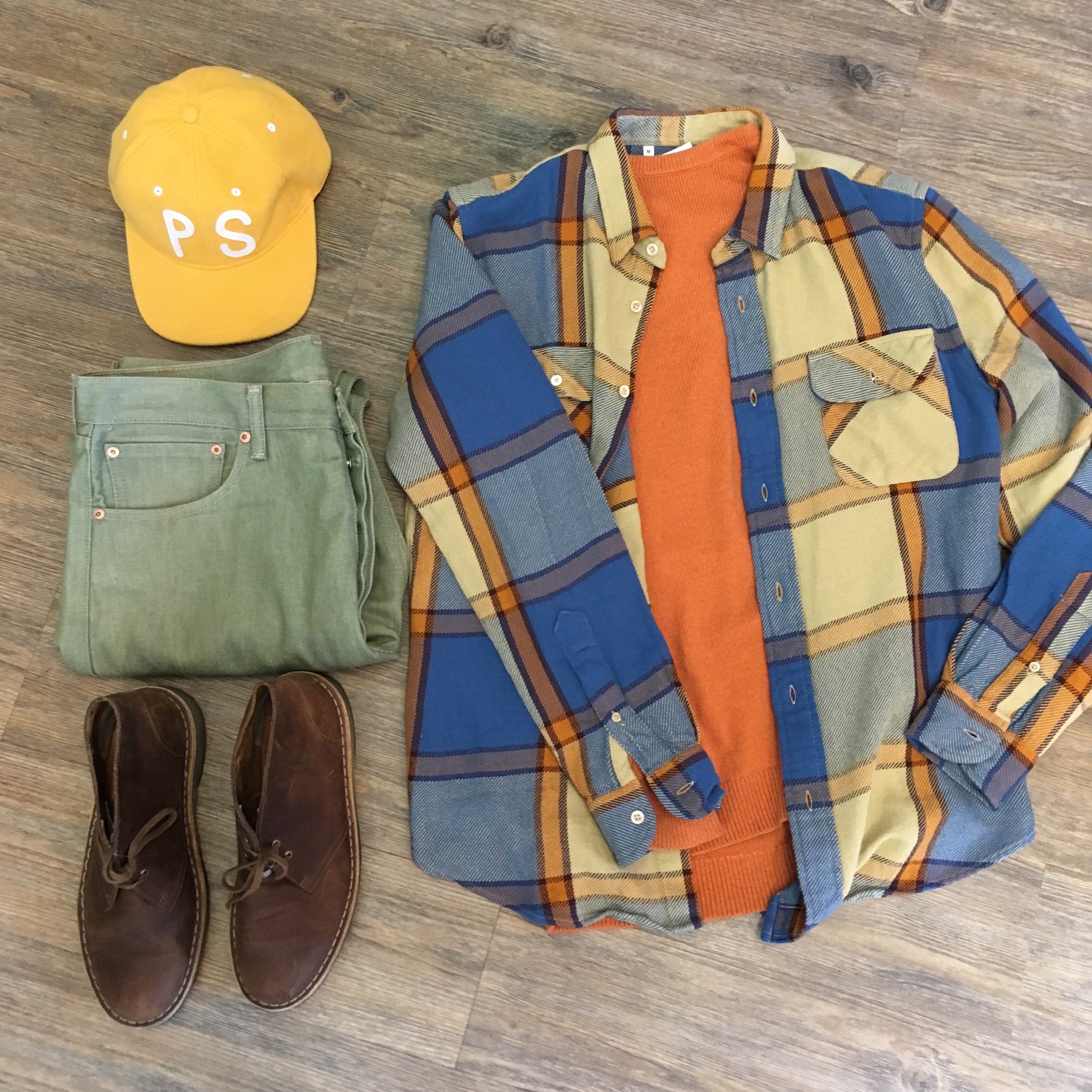 Buffalo Exchange Portland (Hawthorne)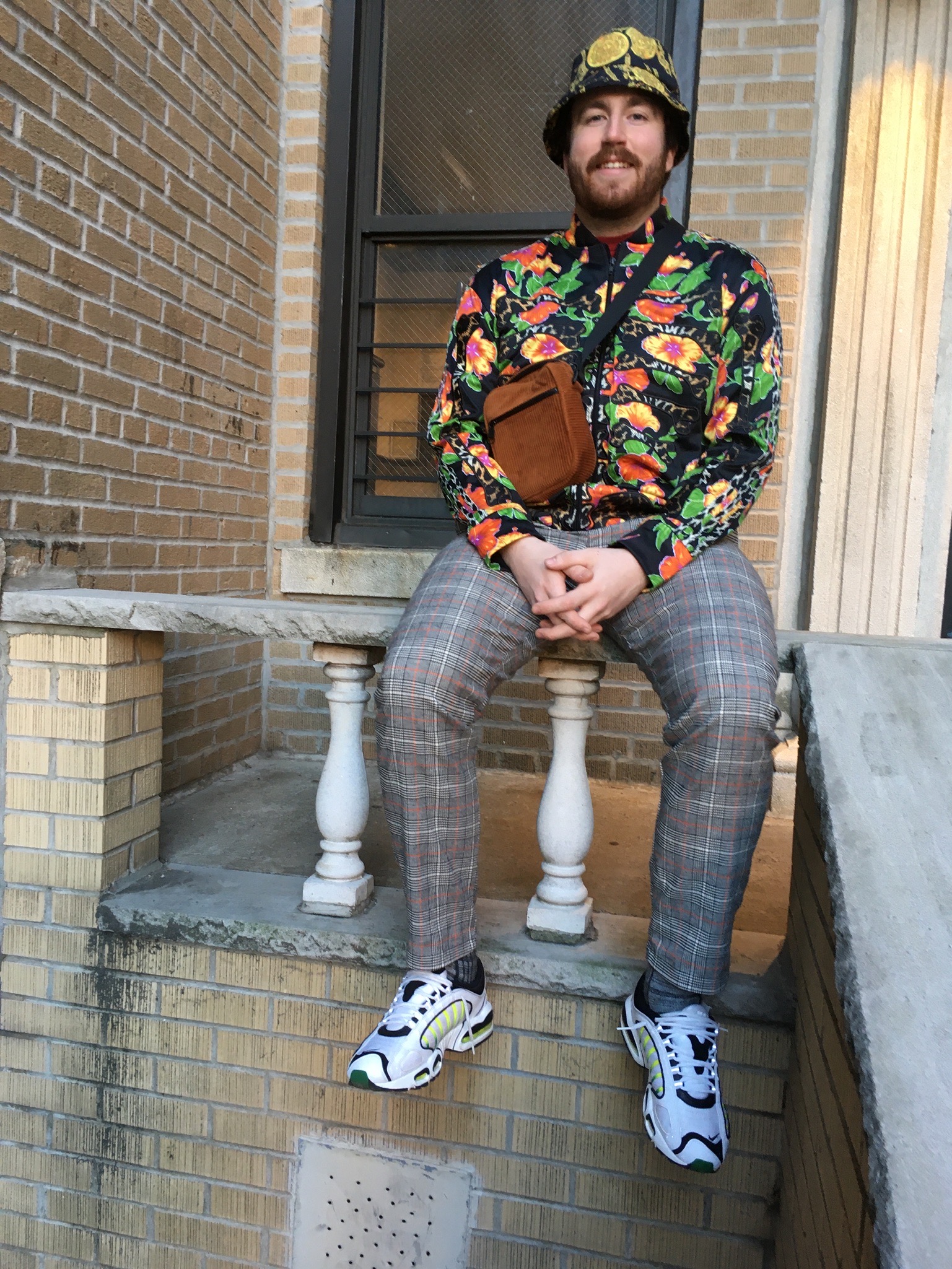 Buffalo Exchange New York (Astoria)
Pull Your Fall Men's Fashion Together With A Mini-bag Or Statement Hat
There is nothing small about the impact a mini-bag will have on your fall outfit. Throw in a statement hat and you have the full fall look! What's nice about these two are the options available to you – wear your bag over the shoulder or as a backpack.
Whether you're revamping your closet or adding a few new
fall men's fashion favorites,
get started by trading in for some of these essentials. A timeless polo can pair very well with some complimentary plaid. Or maybe throw on a statement hat before to pull your fall look together.
If you're cleaning out your closet for the new seasons, even better!
Bring in your past favorites for 25% back in cash or 50% in trade to put towards your updated looks.