B

log
Fashion – Style – Trends
Quick Style Tips: Closet Staples You Should Add to Your Wardrobe this Fall
Fall is fast approaching! Warm up your wardrobe this season with must-have closet staples from Buffalo Exchange!
Maxi Skirts
The most popular silhouette of 2022 continues to be a closet staple through 2023. Style them up or down with a blouse and vintage lace-up boots or a graphic tee and your favorite pair Doc Martens!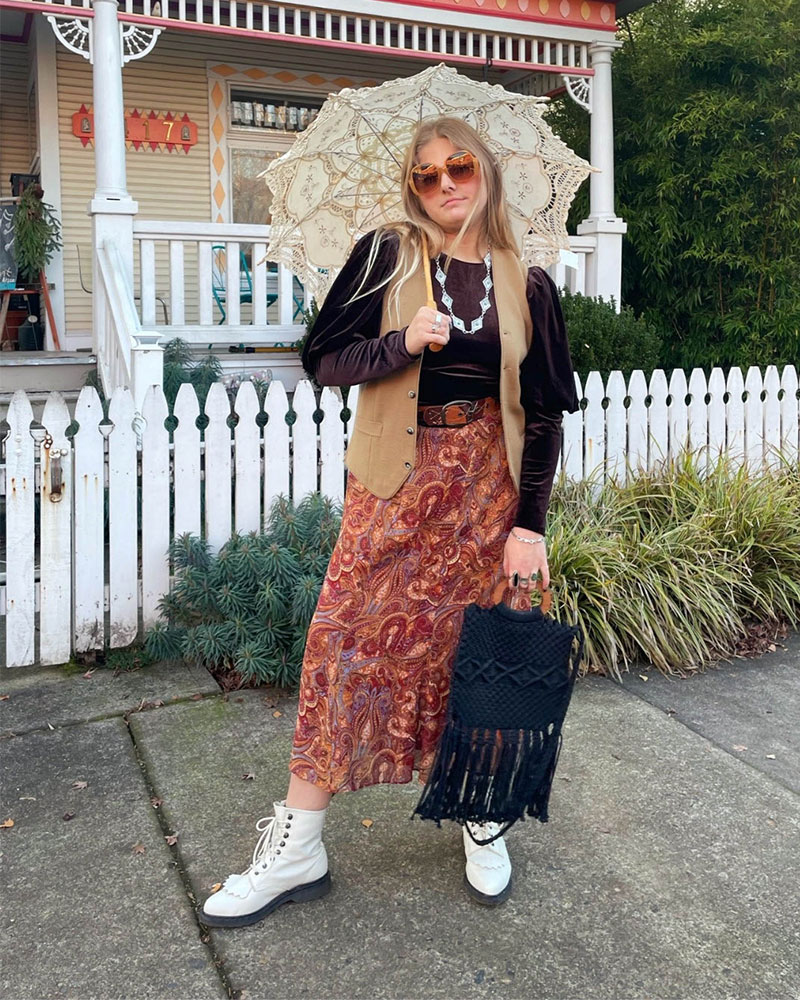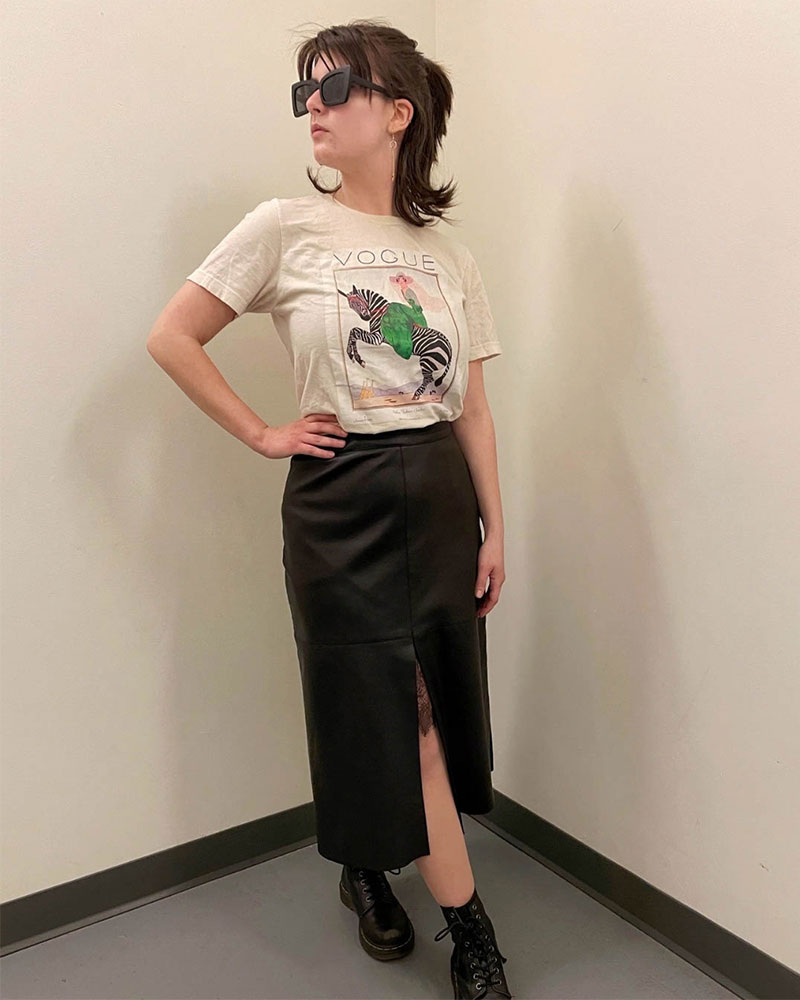 Neckties
Transitioning from the romantic rosettes we wore this summer, neckties are a great accessory (and overlooked closet staple!) to add to your wardrobe this fall. Aesthetically, we're throwing it back to 2002 with an edgy-interpretation of business wear inspired by Avril Lavigne's 'Sk8ter Boy' era.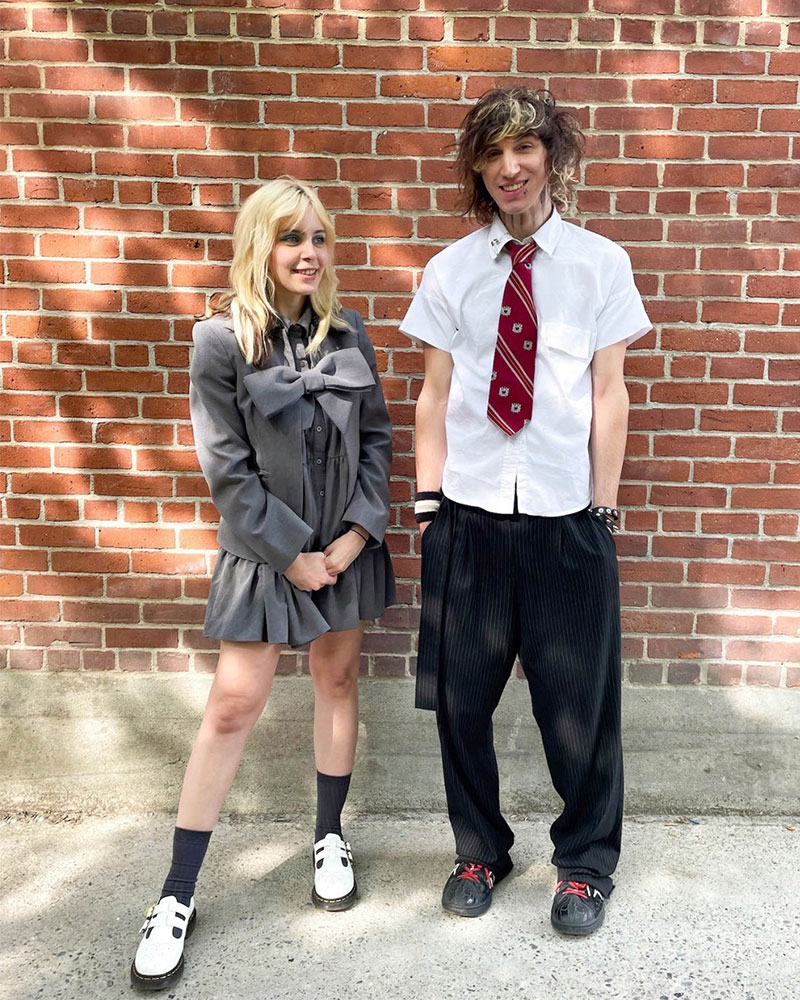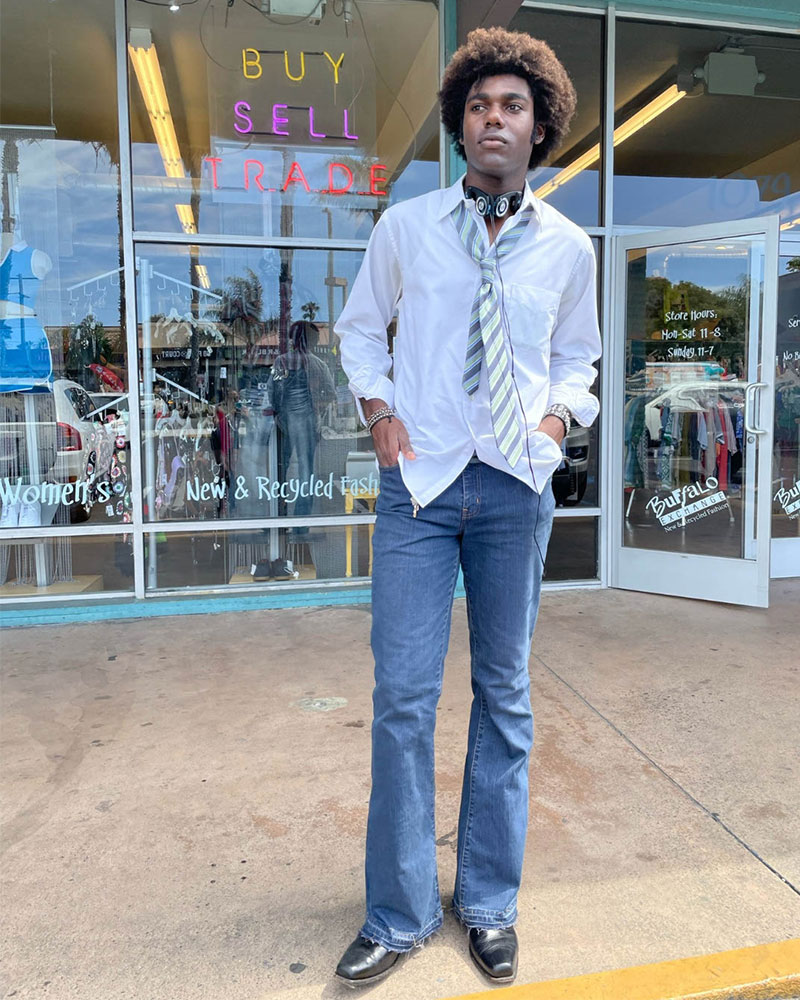 Suits
Continuing the business wear trend, this overlooked closet staple is back in a big way! Suits are a great, timeless addition to any wardrobe, and much like maxi skirts, can be dressed up or down depending on their cut and material. In 2023, this classic look has come back around with cropped jackets, bermuda shorts made out of suiting materials and oversized silhouettes.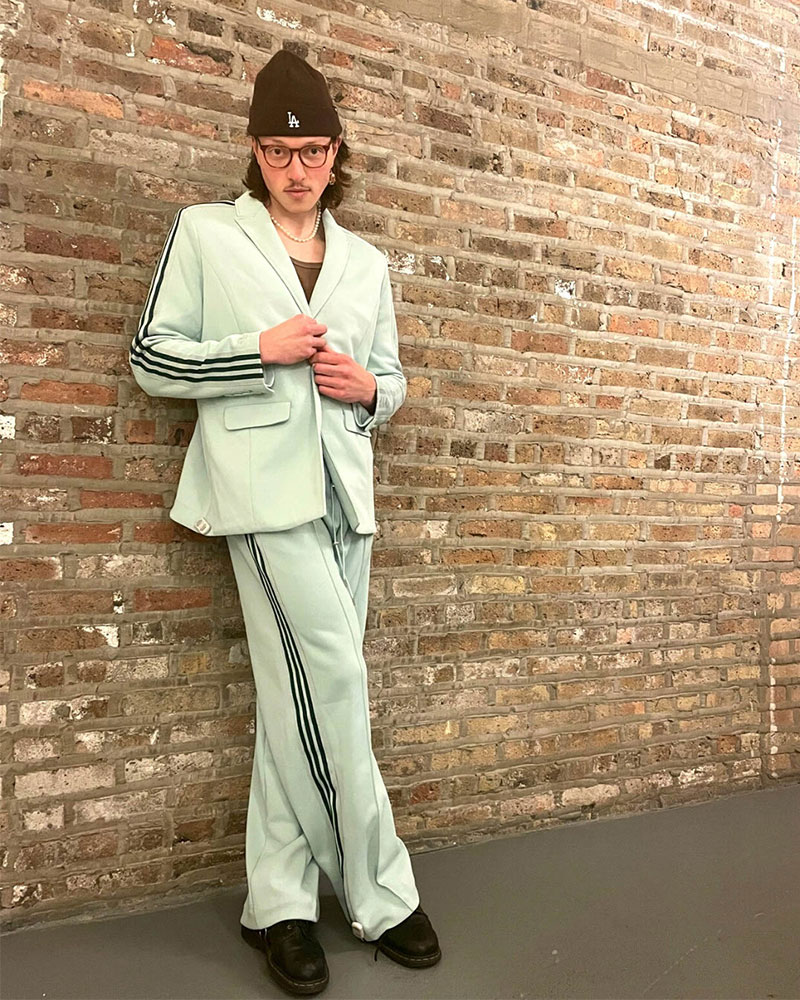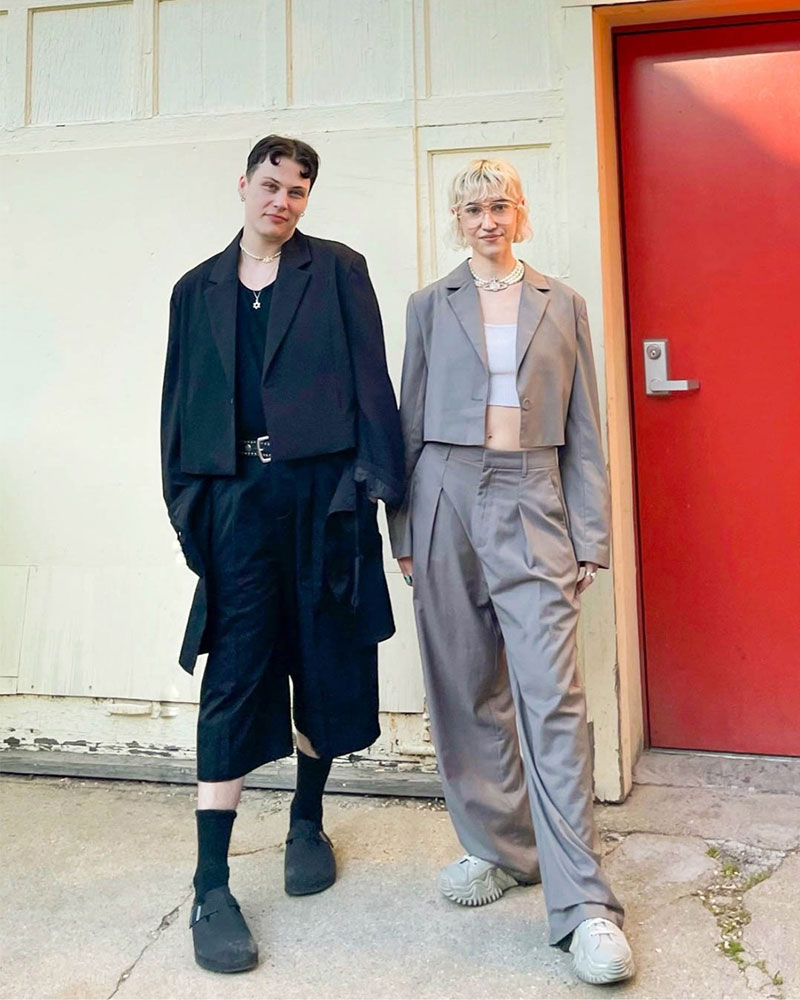 Leather Jackets
Leather jackets have been a top closet staple for decades, thanks to their wearability and wide variety of cuts. Versatile and easy to style with just about anything, we recommend topping your leather jacket with a minimalist outfit this fall for a look that screams quiet luxury.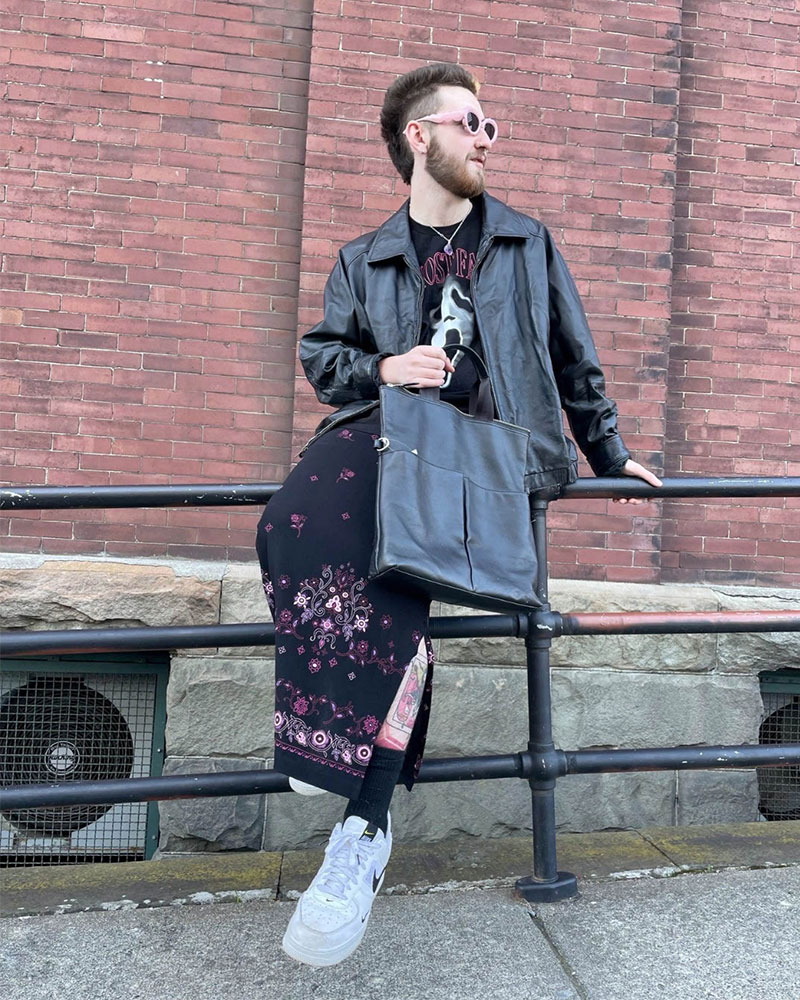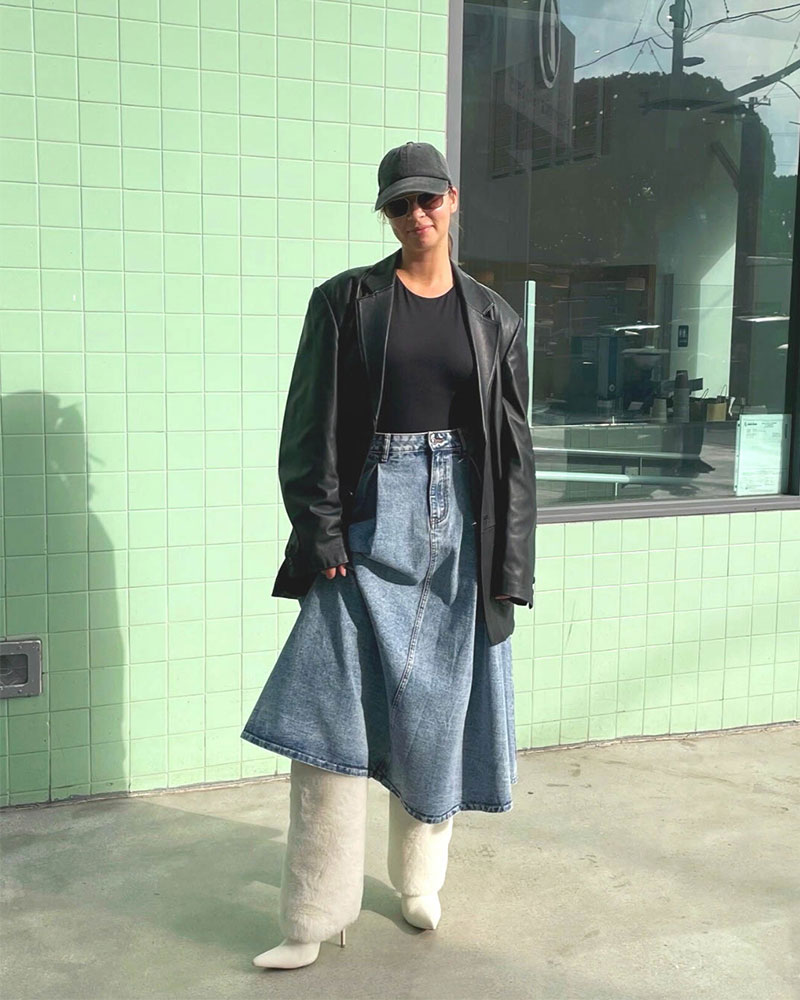 Whether you're revamping your entire wardrobe or just adding a few key fall pieces to your closet, be sure to shop sustainably for secondhand gems from Buffalo Exchange. Pro-tip: before you shop, get the most out of your budget by bringing in your closet cleanout! Your past favorite pieces could become cash or trade to spend on your new-to-you fall finds. Learn more about how to sell here!