B

log
Fashion – Style – Trends
Shockingly Easy Last Minute Halloween Costumes
The countdown to Halloween is on — is your costume ready? Before the clock strikes midnight, scroll through our list of easy, last minute Halloween costumes you can recreate with pieces from your everyday wardrobe and a little imagination!
American Halloween Story: Coven 
Okay, witches! We're starting off with a classic: this is a last minute Halloween costume you can pull together at the drop of a (pointed) hat. Cast a spell over everyone at the party with just a monochromatic black outfit and your naturally enchanting personality!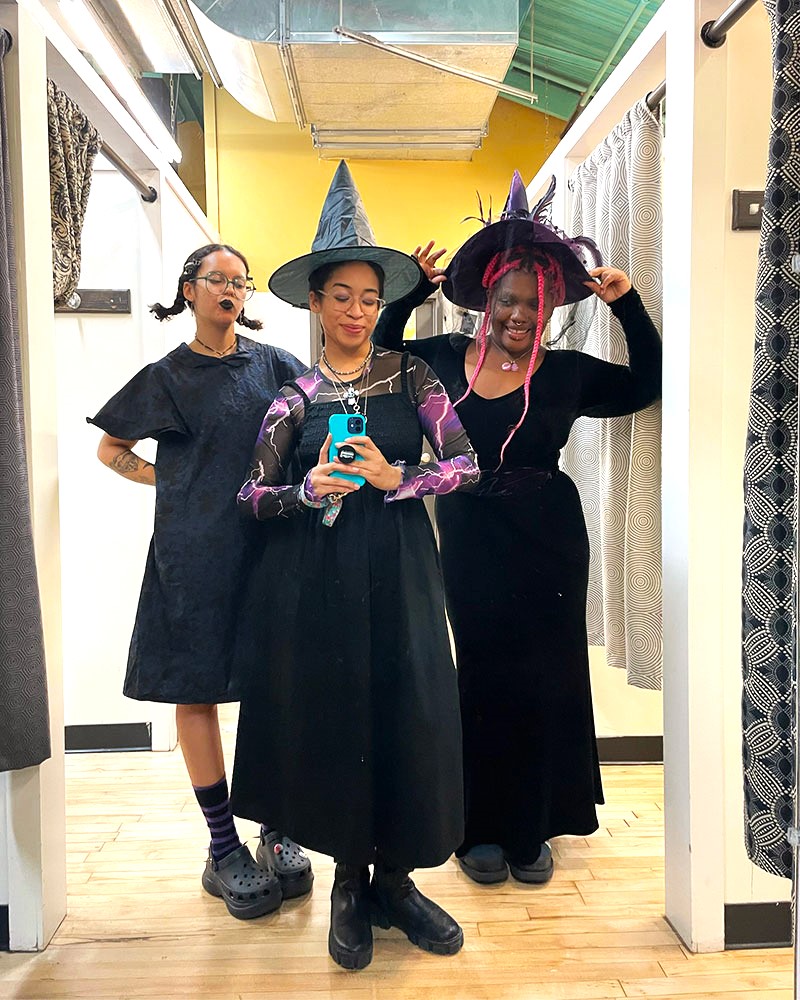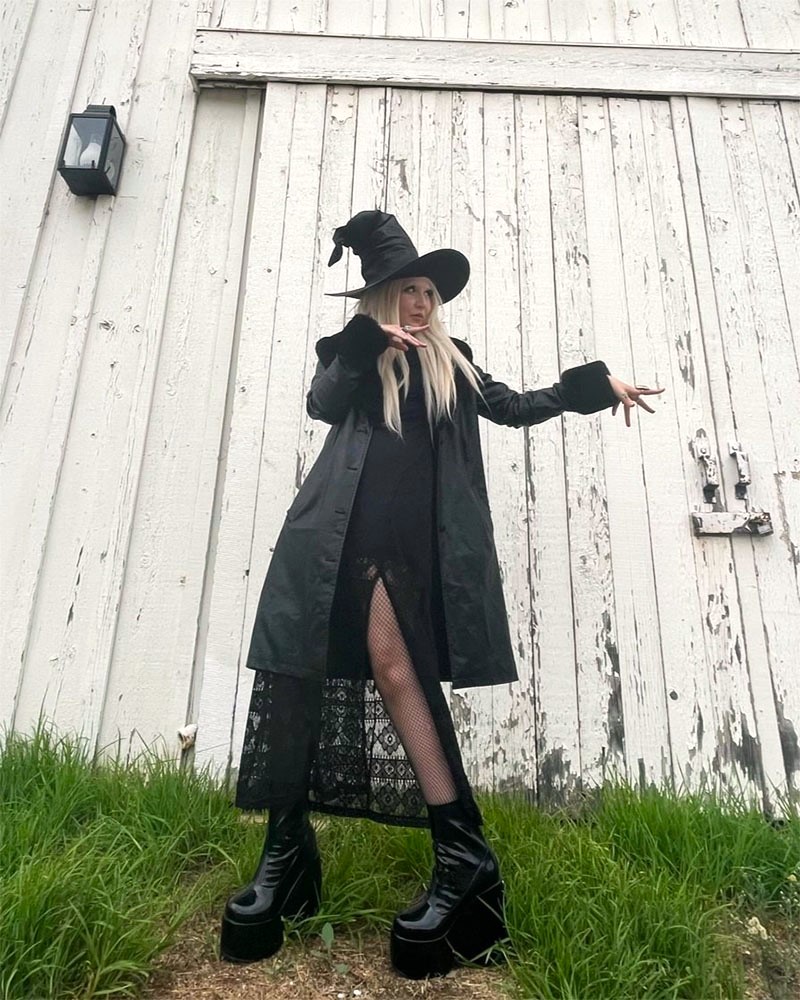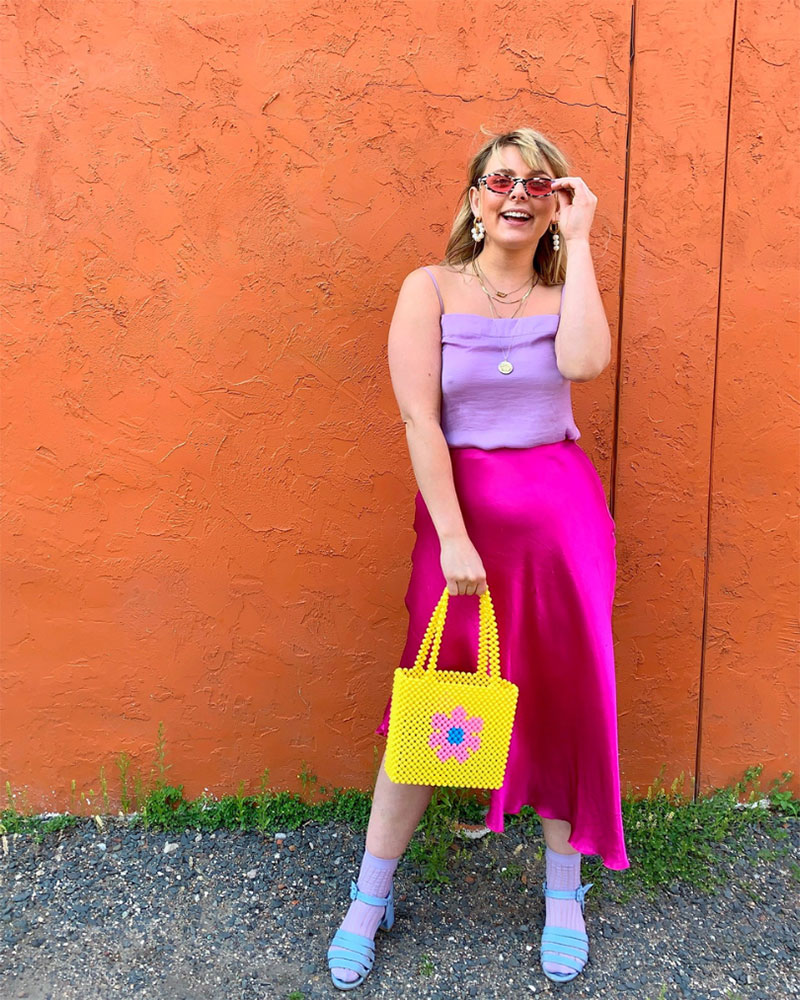 Hi, Barbie!
This next last minute Halloween costume is a no-brainer: Barbie is big this year! With so many ways to be Barbie, you can style this costume in a breeze by utilizing existing pink pieces already hanging in your closet. Top it off with fun accessories and you're out the door to 'Dance The Night' away!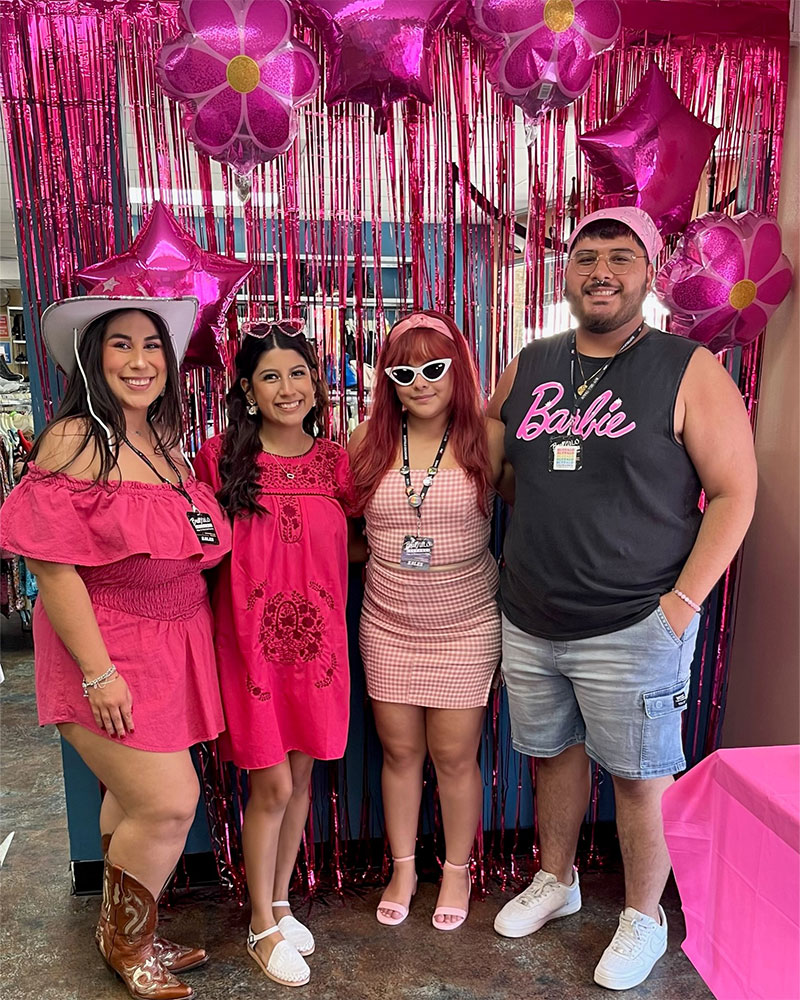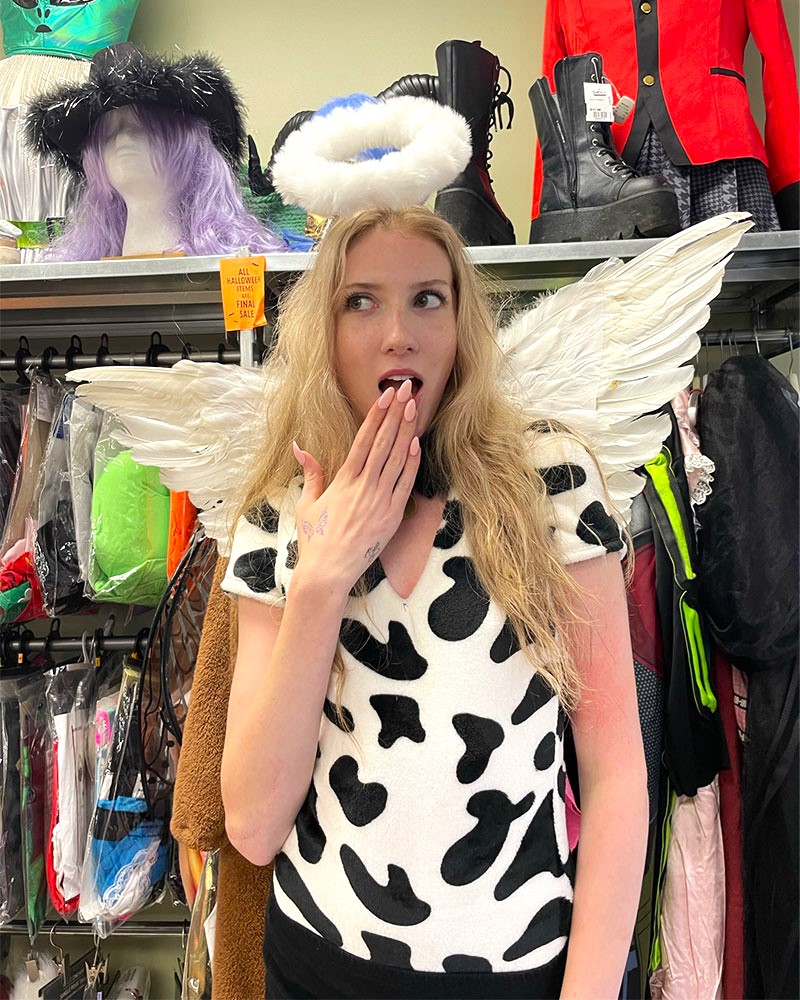 Holy Cow, This Last Minute Halloween Costume is Easy!
In the moo-d for a quick and clever costume? Go for a funny — or should we say, punny — visual as the physical embodiment of "Holy cow!" To create this costume, get crafty and glue black patches of felt to a basic white tee. Add angel wings and a halo for a heavenly finished look!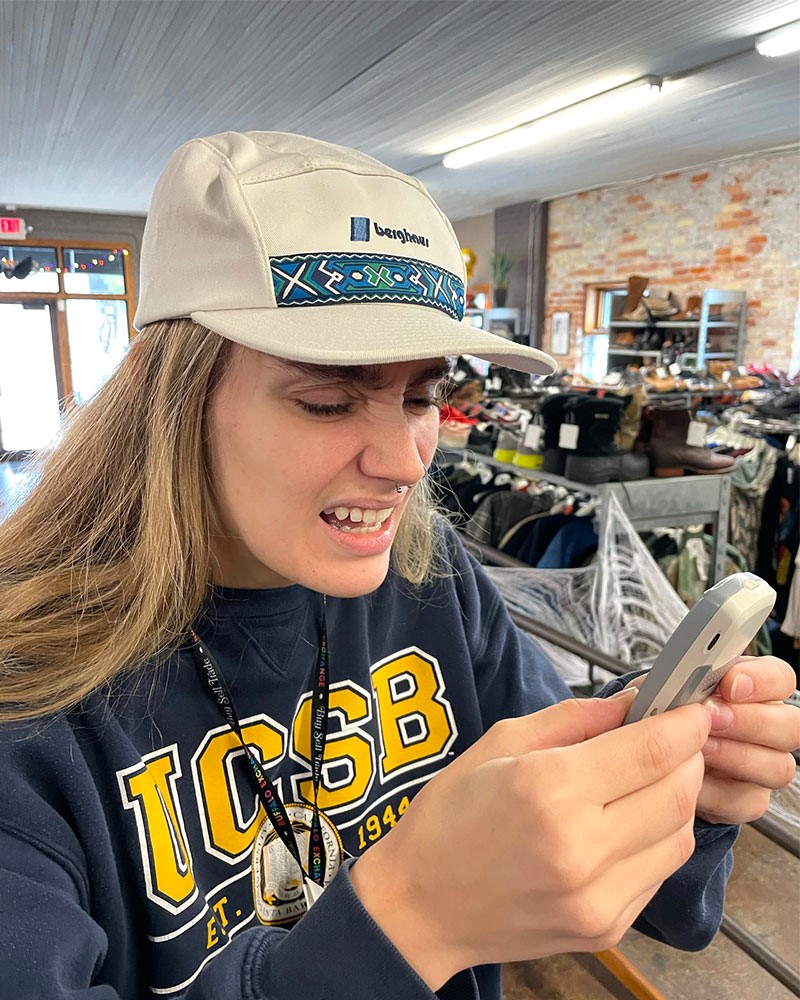 Classic Dad
Few things are scarier than watching yourself become your parents! Pay tribute to the big guy with a last minute Halloween costume by emulating his style from the 90s — and maybe even still to this day — with light-wash jeans, practical sneakers, and a sweatshirt (bonus points for collegiate gear.) Top it all off with a dad cap and turn-of-the-century technology like a Nokia cell phone — kids these days just don't know how easy they have it!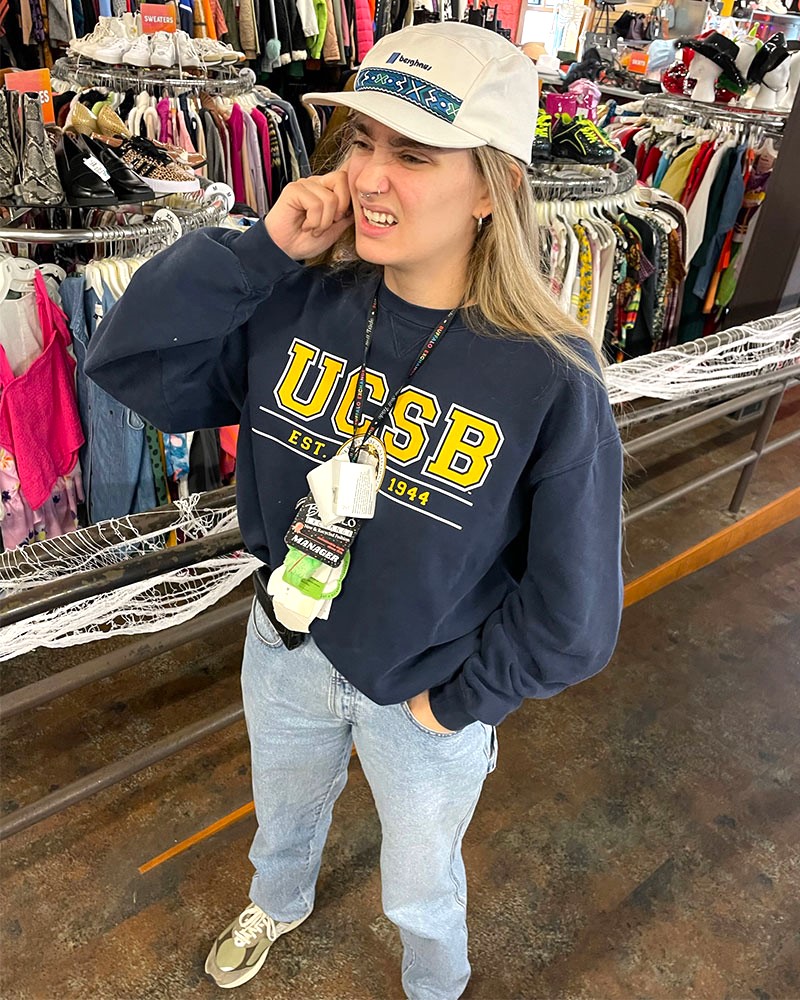 Western for the Win
Think this last minute Halloween costume idea ain't big enough for the both of us? Think again. The western genre is as big as the Montana sky, and there are so many ways to style your cow-person costume! Go all out with exotic leather boots, roper shirts and blinged-out accessories or keep it simple with a classic leather jacket & denim combo. Yeehaw!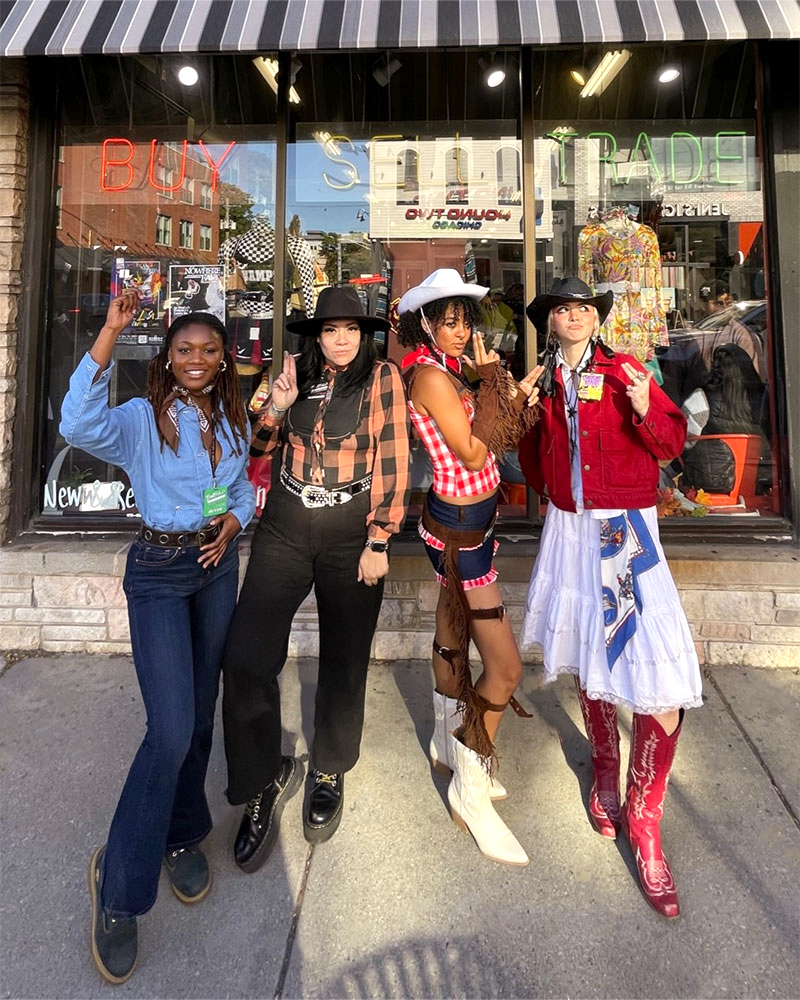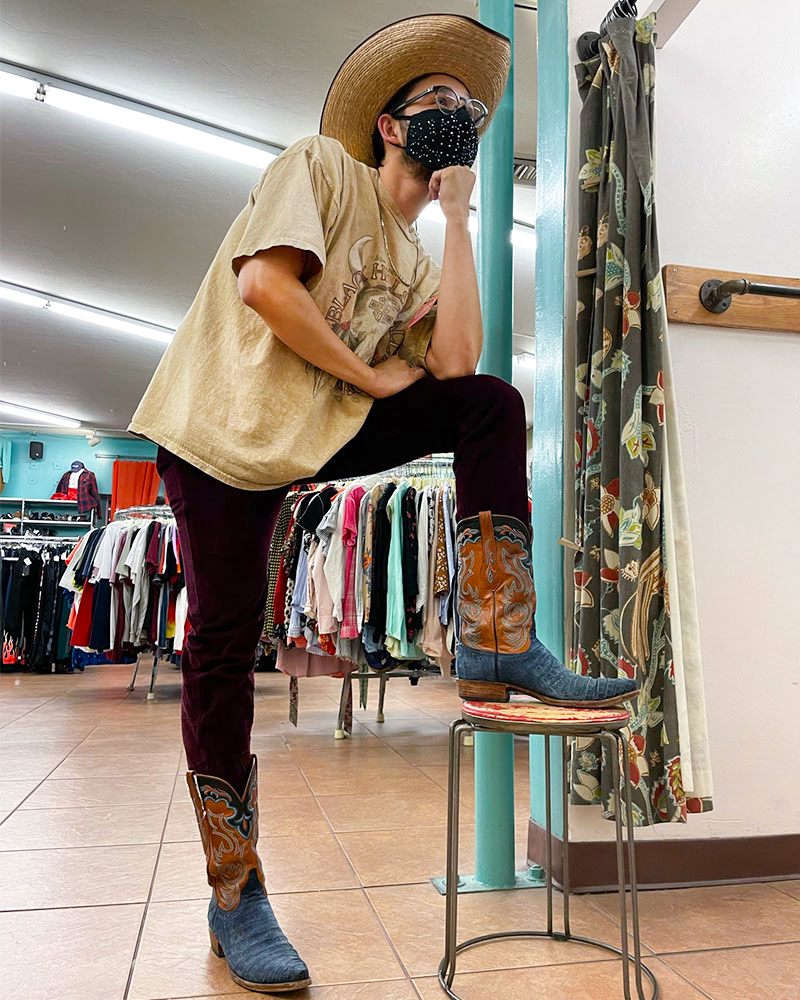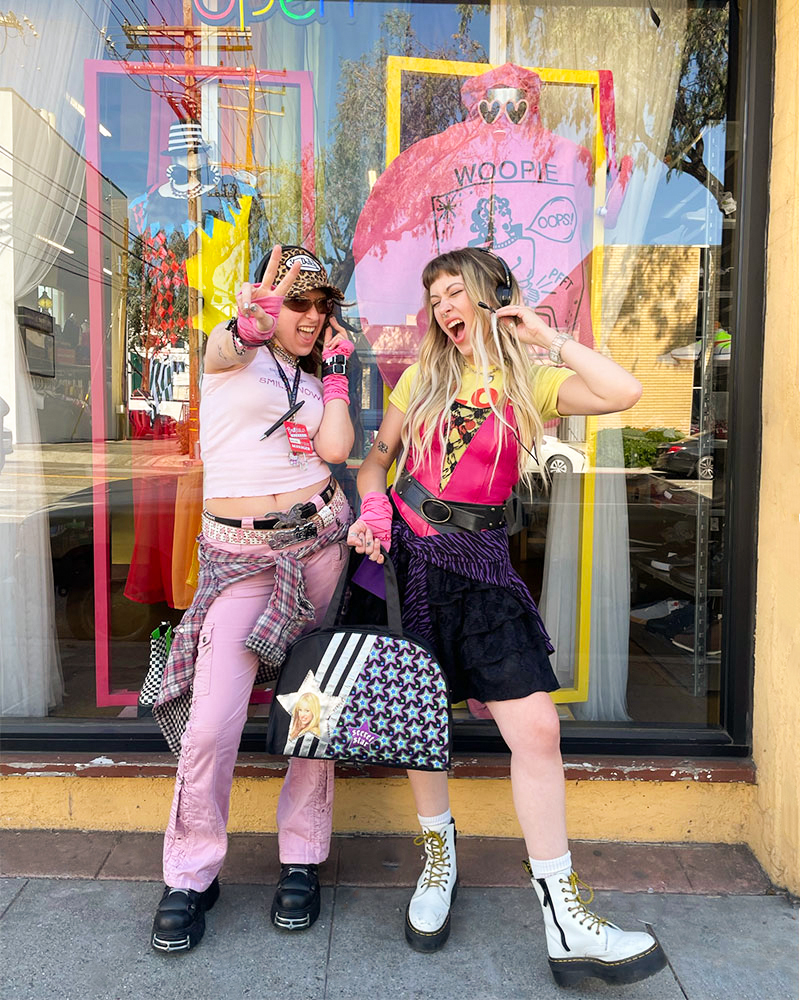 Y2K Saves The Day
When all else fails, tap into your inner teen and raid the deep depths of your closet for a Y2K costume that's uniquely you! If you lived through the 90s and early aughts, this last minute Halloween costume will feel less like dressing up and more like time travel. Go all out with cargo pants and lowrise jeans, baby tees plus lots of layers, animal print and tons of accessories — the more unnecessary, the better! Now you're ready to party-rock the Halloween house party.
Now that you have an idea for what to dress up as this year, how are you gonna pull off your last minute look? Shopping secondhand AND sustainably at Buffalo Exchange, of course! After taking a look through your own closet to see what you already have that can turn into a costume, finish the look with supplementary pieces from your local Buffalo Exchange. Need an extra hand to pull your look together? Buffalo's Buyers have magically transformed into in-store Costume Stylists! Now through Halloween, stop into your local Buffalo and shop with a Costume Stylist to bring your Halloween vision to life.