B

log
Fashion – Style – Trends
Last-Minute Group Halloween Costumes to Make Your Squad Ghouls Come True

By Jessica Pruitt, Buffalo Exchange HQ
Still looking to put together some group Halloween costumes that are guaranteed to win the costume contest at every party you go to this weekend (not to mention make everyone jealous of your awesome squad)? It's not too late! Halloween is almost here, but you can still put together these fun group costumes with items in your closet and a quick trip to Buffalo Exchange. Make your squad GHOULS come true with these last-minute group costume ideas!
Group Halloween Costumes Inspired By Your Favorite Movies
For an Oscar-worthy performance this October, go for group Halloween costumes inspired by your favorite cinematic moments. Some of our favorite options include Wes Anderson costumes, Tim Burton costumes (great for groups of 3, 4, 5 or more because of all the options!) and The Matrix costumes. And, of course, you can't forget The Addam's Family costumes (a Halloween classic) and Mean Girls costumes (everyone's favorite 00s movie). Or, for a super cute and easy couples costume (also great for BFFs!), go as Vincent Vega and Mia Wallace for a Pulp Fiction costume.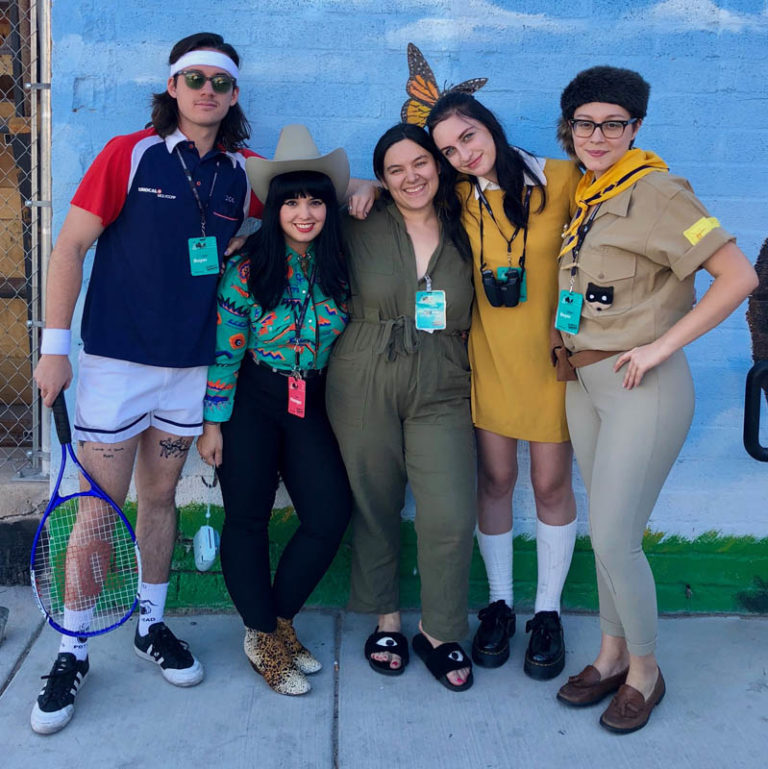 Wes Anderson Group Costume for 5 People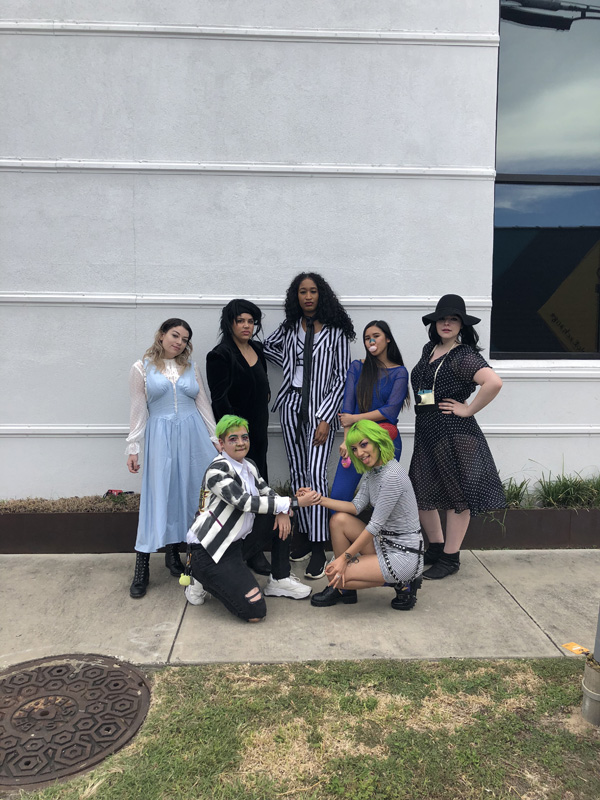 Tim Burton Group Costumes for 7 People
Matrix Group Costume for 6 People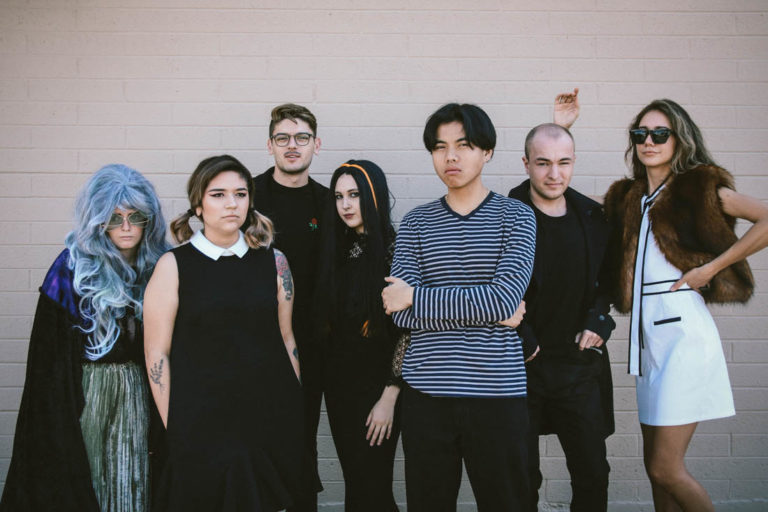 The Addam's Family Group Costume for 7 People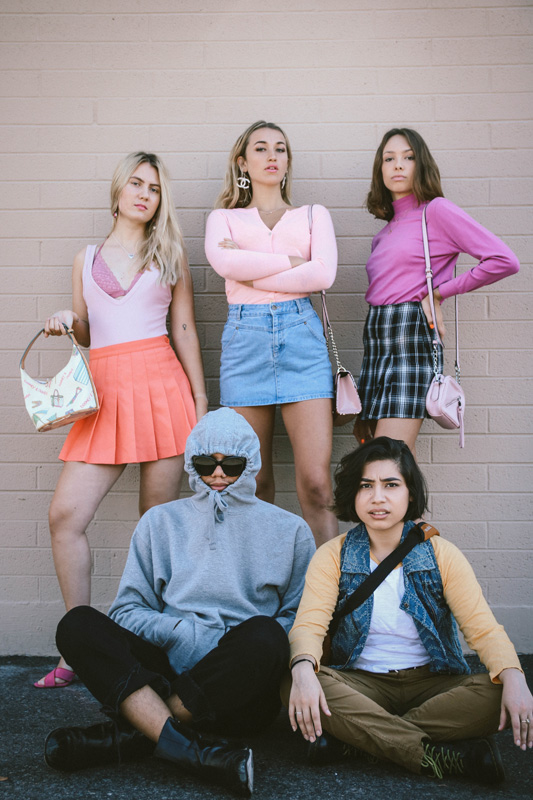 Mean Girls Group Costume for 5 People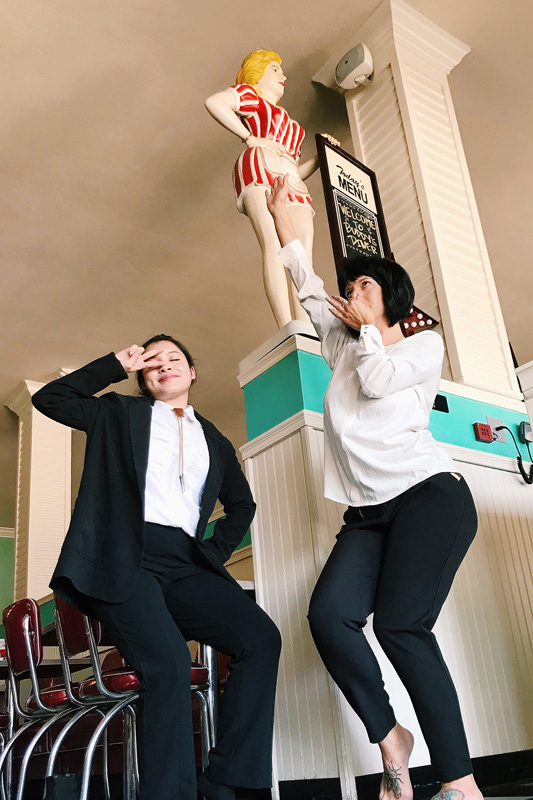 Pulp Fiction Couples Costume
Cartoon Your Costume
If you love all things animated, then these are the group Halloween costumes for you! We love how colorful these ones turn out. Relive your childhood with an Arthur costumes or a Sesame Street group costume. This one is especially easy to DIY with the right color of clothing and the addition of some googly eyes, a cookie or a "Scram!" sign made out of cardboard. We also love 101 Dalmatians costumes for groups of any size – all you need is one Cruella DeVil and as many dalmatians as you like! If you're feeling the 60s, throw it back even further with a Scooby Doo group costume or bring it into the modern day with easy-to-create Bob's Burgers costumes.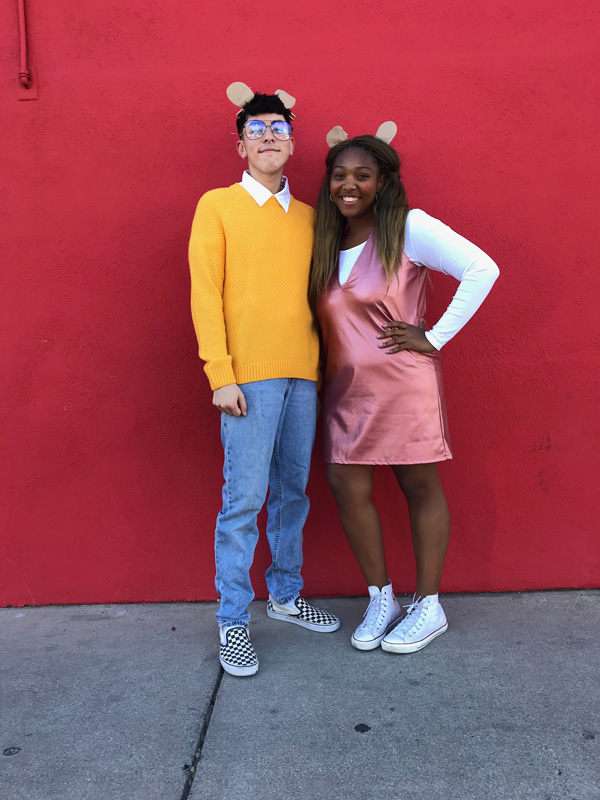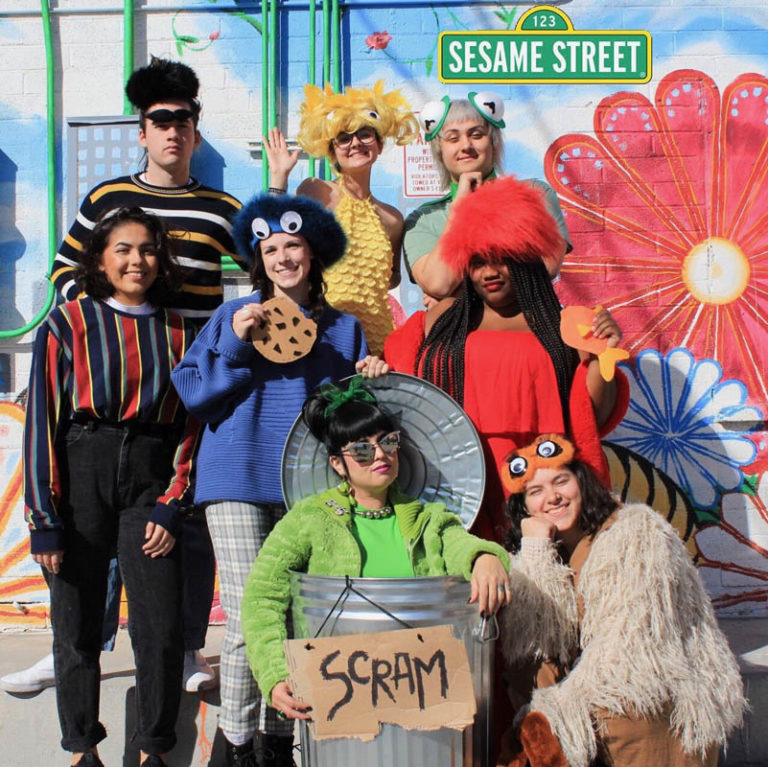 Sesame Street Group Costume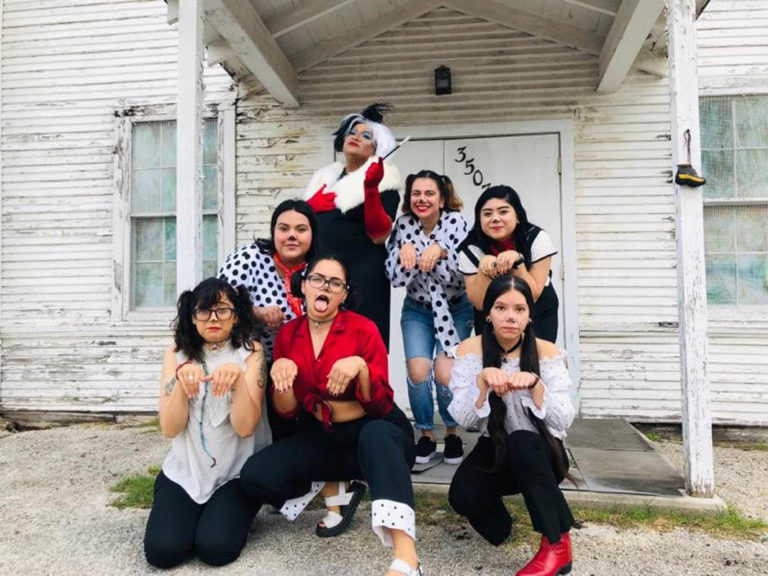 101 Dalmations Group Costume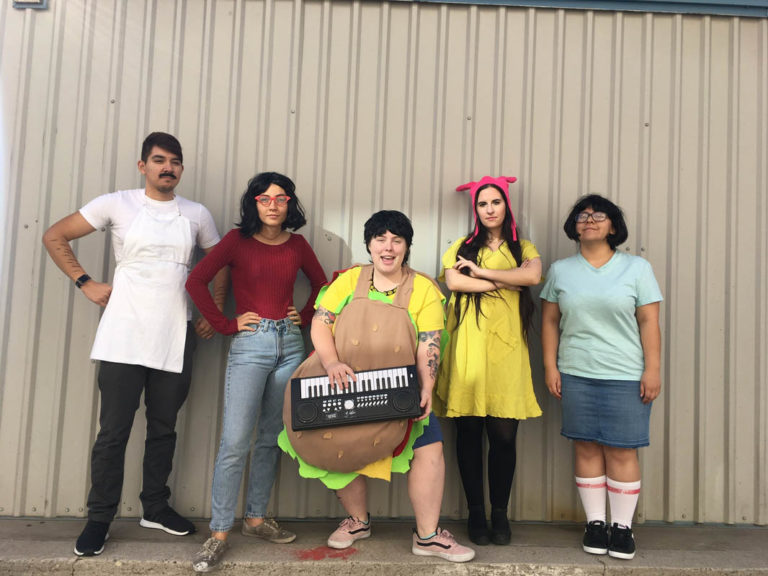 Bob's Burgers Group Costume for 5 People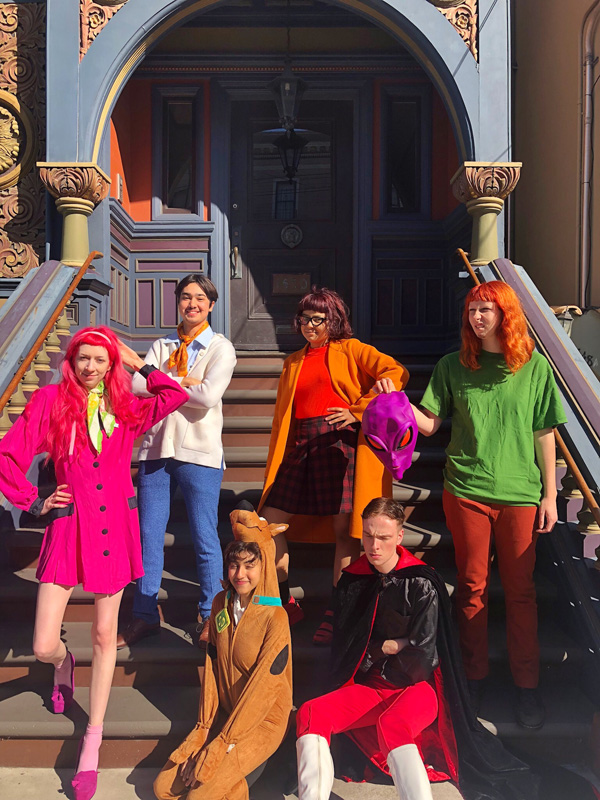 Scooby Doo Group Costume for 6 People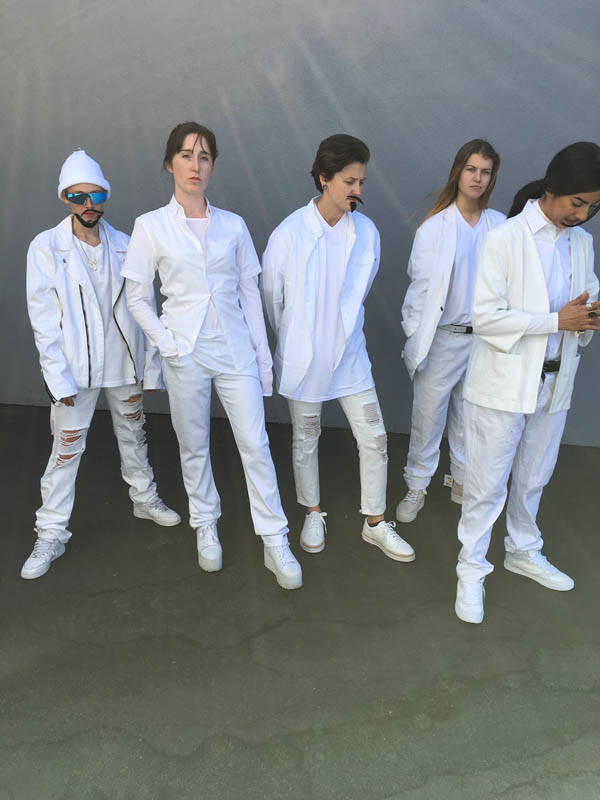 Backstreet Boys Album Cover Group Costume for 5 People
Now That's What I Call a Halloween Costume!
Top the charts this Halloween by gathering together some of your besties and putting together group Halloween costumes based on your favorite pop groups. Backstreet Boys costumes, Spice Girls costumes and TLC costumes, anyone?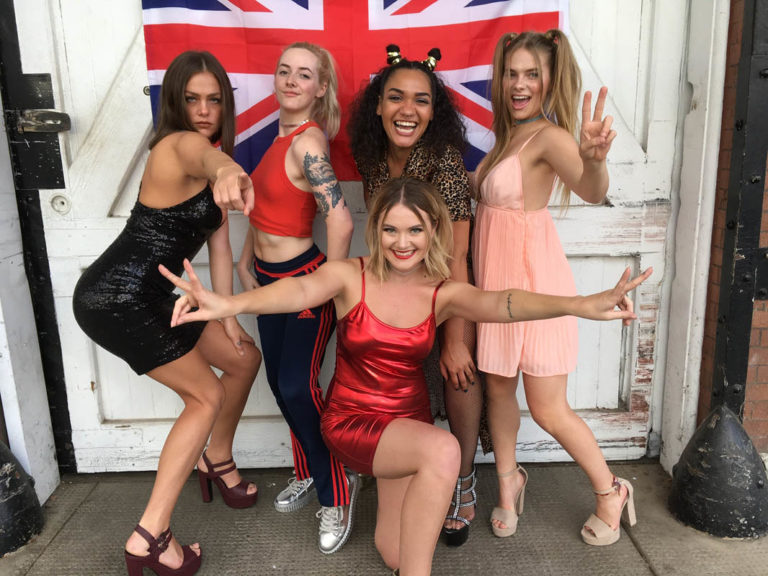 Spice Girls Group Costume for 5 People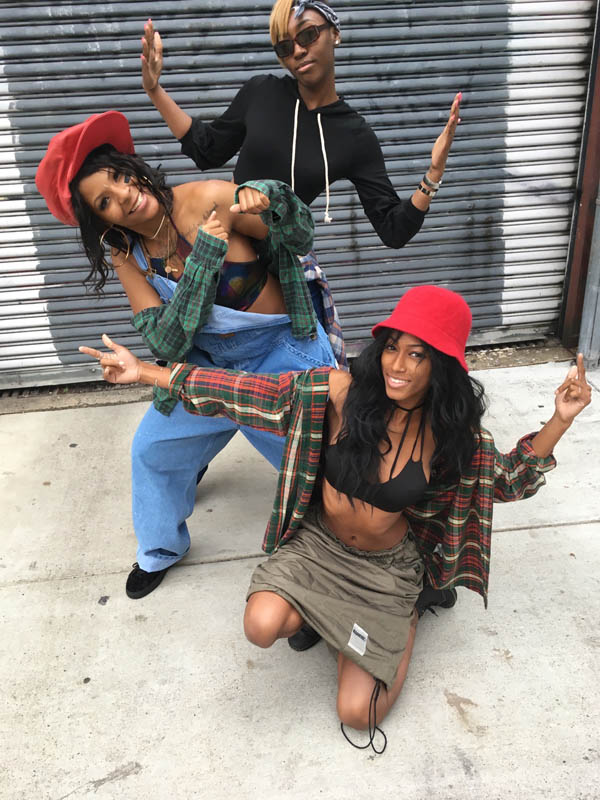 TLC Group Costume for 3 People
Witch Costume Will You Wear?
And, last but not least, you can't go wrong with putting together your very own coven of witch costumes! Pick up some witch/wizard hats (or make your own!) and then throw on dark-colored clothing (velvet encouraged) and boots. If you want to make it more specific, base it on one of your favorite witchy movies or TV shows – for example, The Craft, Hocus Pocus or American Horror Story: Coven. These make for classic group Halloween costumes that are super easy to put together last-minute.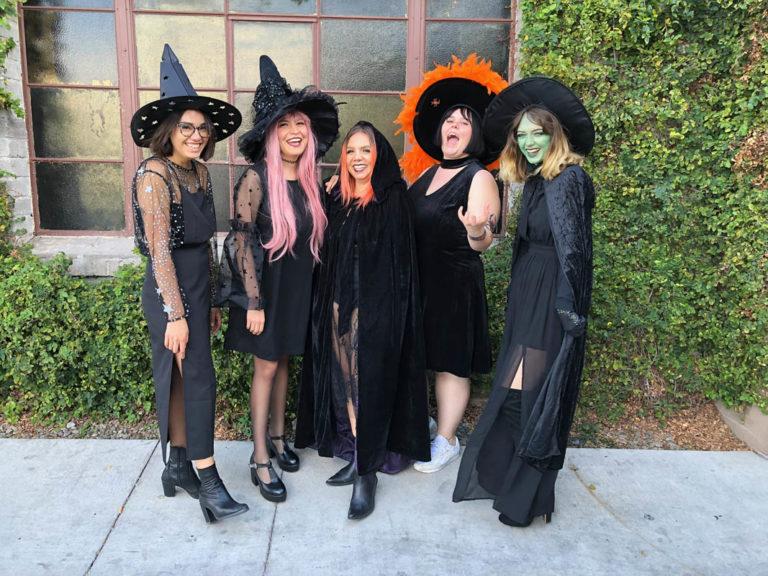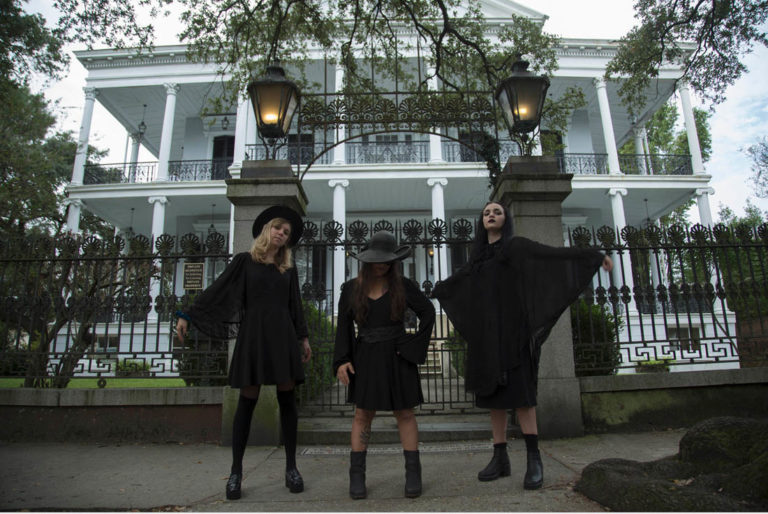 American Horror Story Group Costume for 3 People
To create one of these looks yourself, start by going through your closet and seeing what you already have. Then, make a quick list of the items you need to complete the costume and head down to your
local Buffalo Exchange
. Our costume stylists can help you find everything you need to make your costume work!