B

log
Fashion – Style – Trends
Supporting the Arts: Racheal Rios Wins Buffalo Exchange Arts Award

At Buffalo Exchange, we know that we owe our success to the communities that surround us. That's why giving back has always been built into our business model. For the past 22 years, Buffalo Exchange has been supporting the arts in its birthplace of Southern Arizona through the Buffalo Exchange Arts Award. According to Spencer Block, art is not the cherry on top – it's essential to the well-being of society.
History of Supporting the Arts
In 1994, Kerstin and Spencer founded The Buffalo Exchange Arts Award in conjunction with the Community Foundation for Southern Arizona (CFDA). Since then, the Fund has awarded $10,000 a year to a deserving local artist. When the CFDA makes its selection, it considers only the merit of the artist's work, not financial status. The award has no strings attached. This helps up-and-coming visual and performing artists as well as contributors to the arts to continue their meaningful work and bring it to the community at large.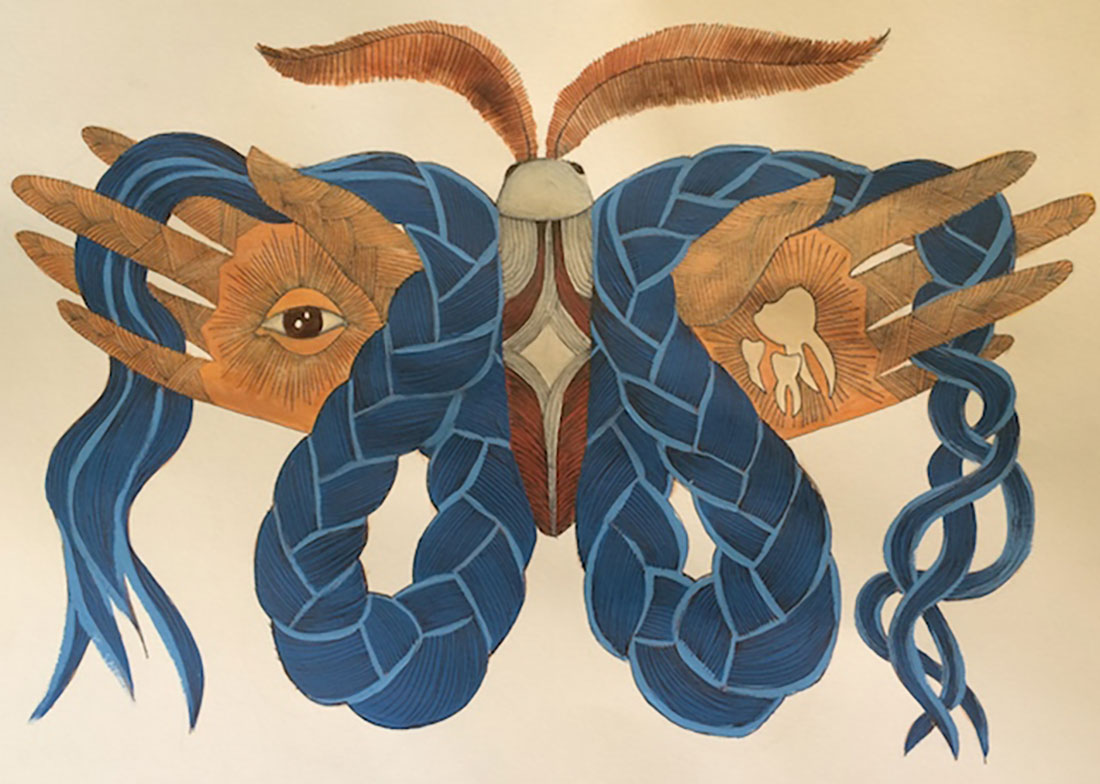 Toothfairy, Acrylic and Pen on Paper, Racheal Rios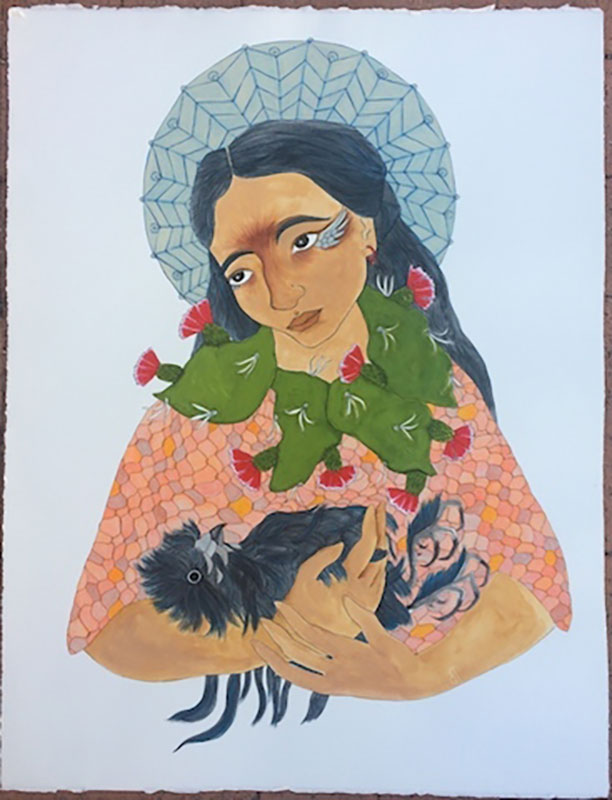 Mamabird, Acrylic and Pen on Paper, Racheal Rios
2016 Arts Award Recipient Racheal Rios
This year, the 2016 Buffalo Exchange Emerging Artist in Visual Arts Award went to artist Racheal Rios. Rios is a native Tucsonan who describes her drawings as a reflection of her relationship with the desert and the things that inhabit it. Rios embodies the ideals of the Arts Award, believing art should be accessible to all people. When she spoke of her surprise and honor at being nominated and then receiving the award, it was clear that she will use the money to innovate as much as possible. Rios believes that trying new things and being willing to make mistakes is essential to an artist's growth. "For me," she said, "that's what this award will do."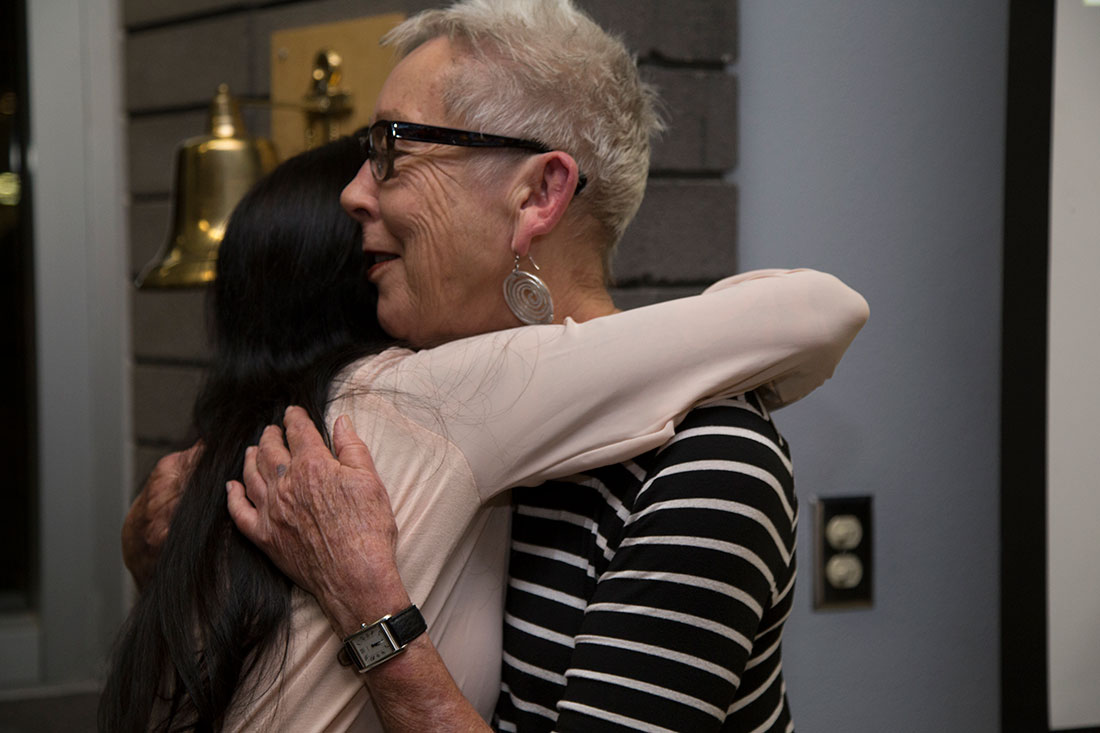 Kerstin Block and Rachael Rios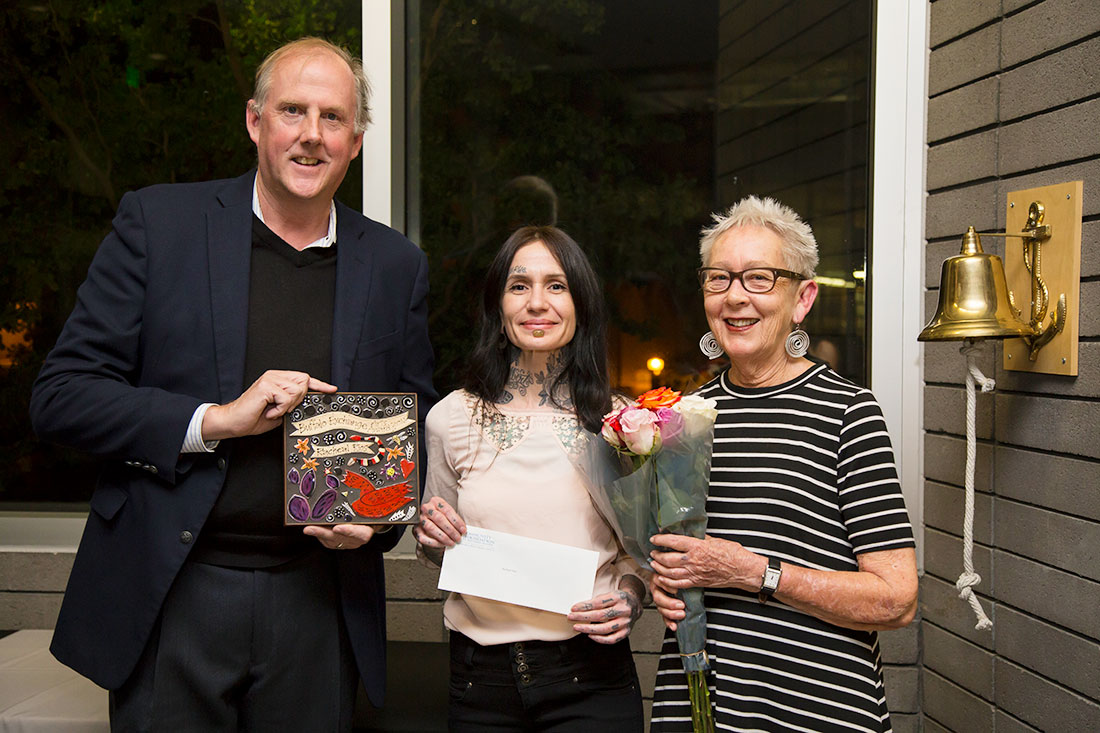 Racheal Rios accepting her Award from Kerstin Block, Buffalo Exchange CEO, and Clint Mabie, Community Foundation for Southern Arizona Administration President and CEO
Encouraging Creativity and Innovation
In the words of Spencer Block, "Art is not a luxury. It is our way of expressing wonderment, our understanding or lack of it, our spirituality, our recognition of our mortality and immortality. It is the essence of who we are." Buffalo Exchange has awarded more than $200,000 through this Fund and is honored to be supporting the arts. You can read more about the Arts Award at the Community Foundation for Southern Arizona. To see more of Racheal's work, check out her Instagram.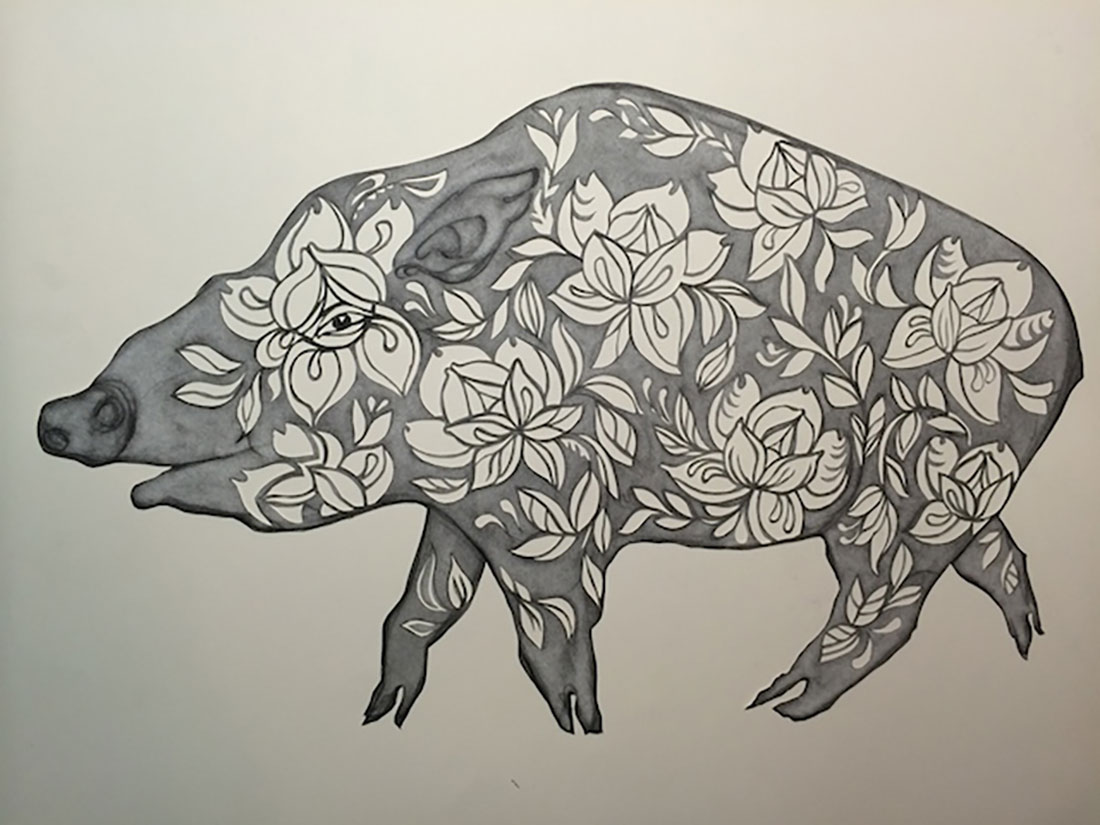 Javalina, Charcoal on cut paper, Racheal Rios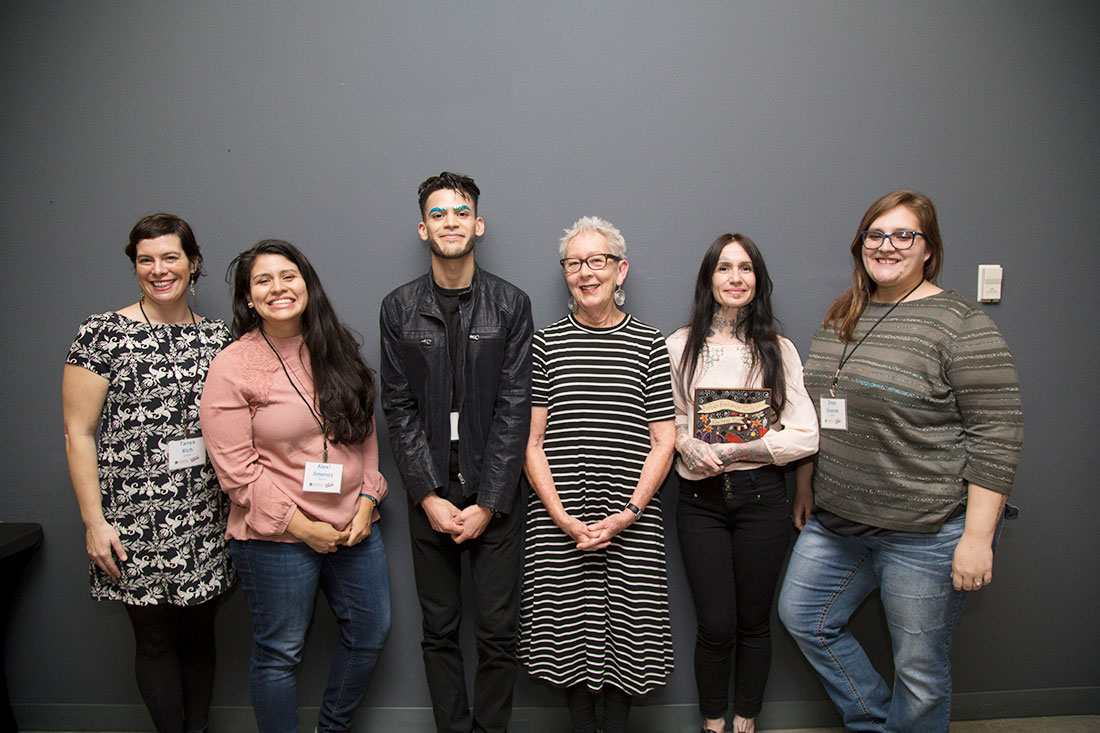 Buffalo Exchange CEO Kerstin Block with the 2016 Arts Award Nominees and recipient Racheal Rios.
Published January 19, 2017