B

log
Fashion – Style – Trends
If you love fashion, there's really no better place to work than Buffalo Exchange. Beyond being a total dream job, it comes with a wide variety of perks. You'll be part of a fun, fast-paced team while getting to know tons about brands and styles and meeting some of your new favorite people. But on top of all that, you can kick back knowing that you'll be well taken care of. Keep reading for a few of the many awesome perks, then apply online!
Health, Dental and Vision Insurance, Oh My!
Buffalo offers top notch medical coverage to all employees who average 20+ hours a week. If you're looking for healthcare, it's flexible and affordable. All preventative care is included and Buffalo offers a health reimbursement account towards your deductible, which means a lot of your care might be totally covered! If you have furry friends, Buffalo also offers pet health insurance. Now that's the cat's meow!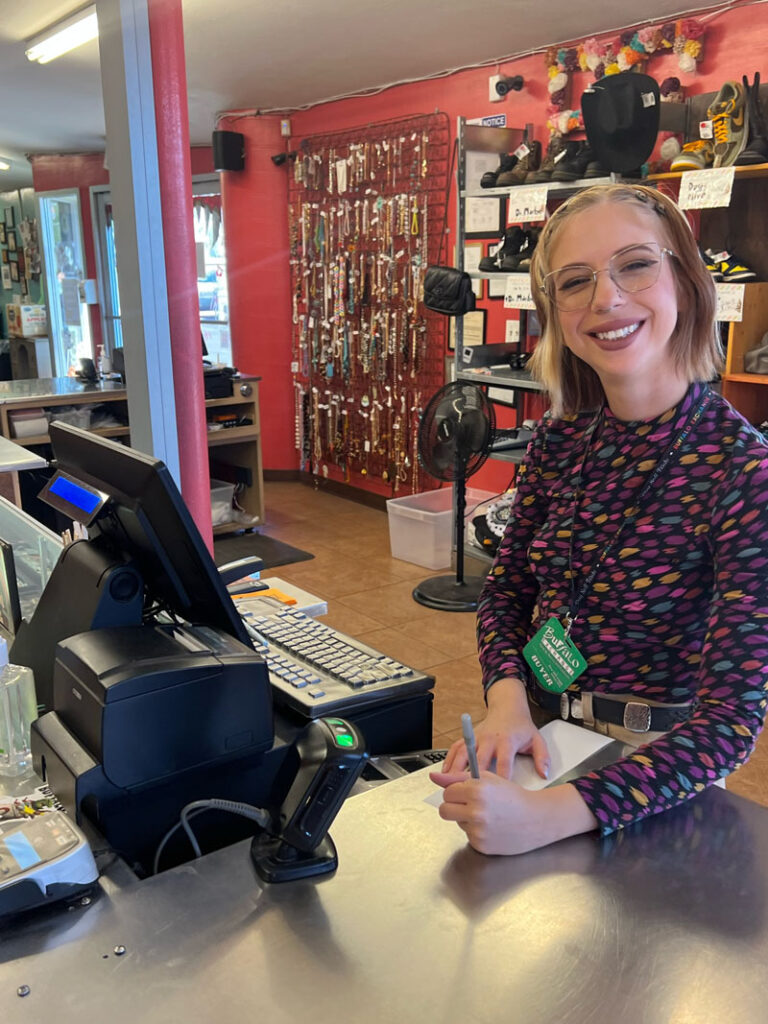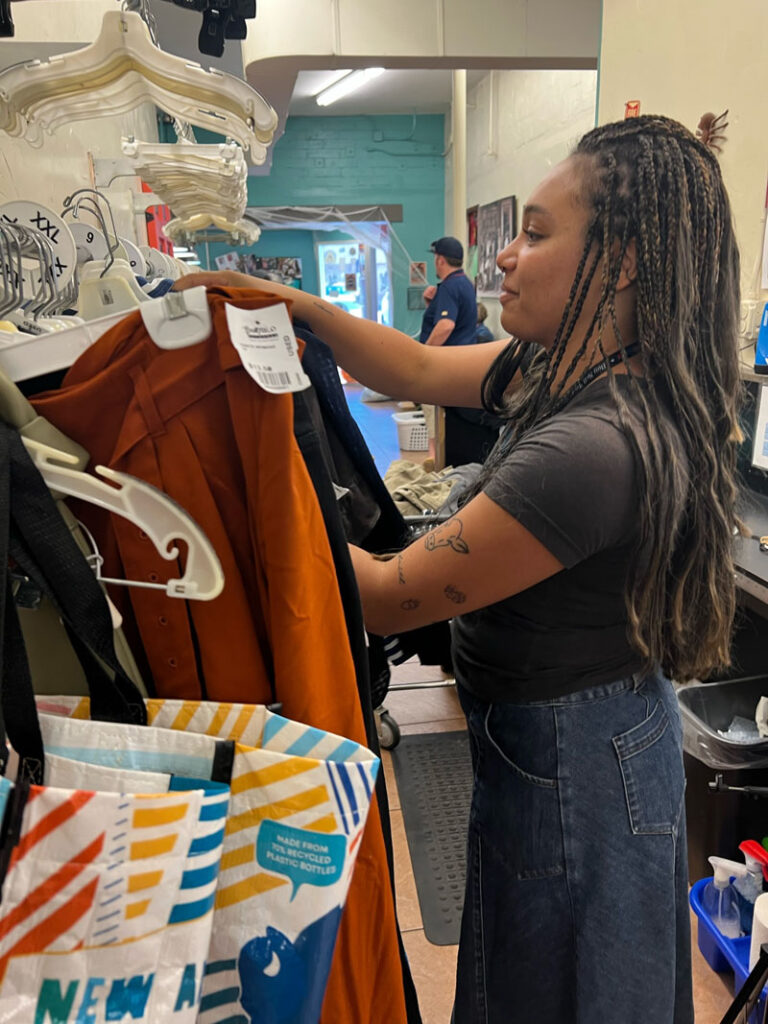 Discount on Merch
If you're interested in working at Buffalo Exchange, it's probably because you love shopping. And if that's the case, this is the perfect perk for you! With even better deals on Buffalo finds, your wardrobe will be giving runway vibes before you know it.
Get Paid for Your Next Tropical Vaycay
At Buffalo, you start accruing paid time off from day one! Been dreaming of kicking back on a beach, trekking up Kilimanjaro or road tripping through some of your favorite national parks? Now's the time to start planning!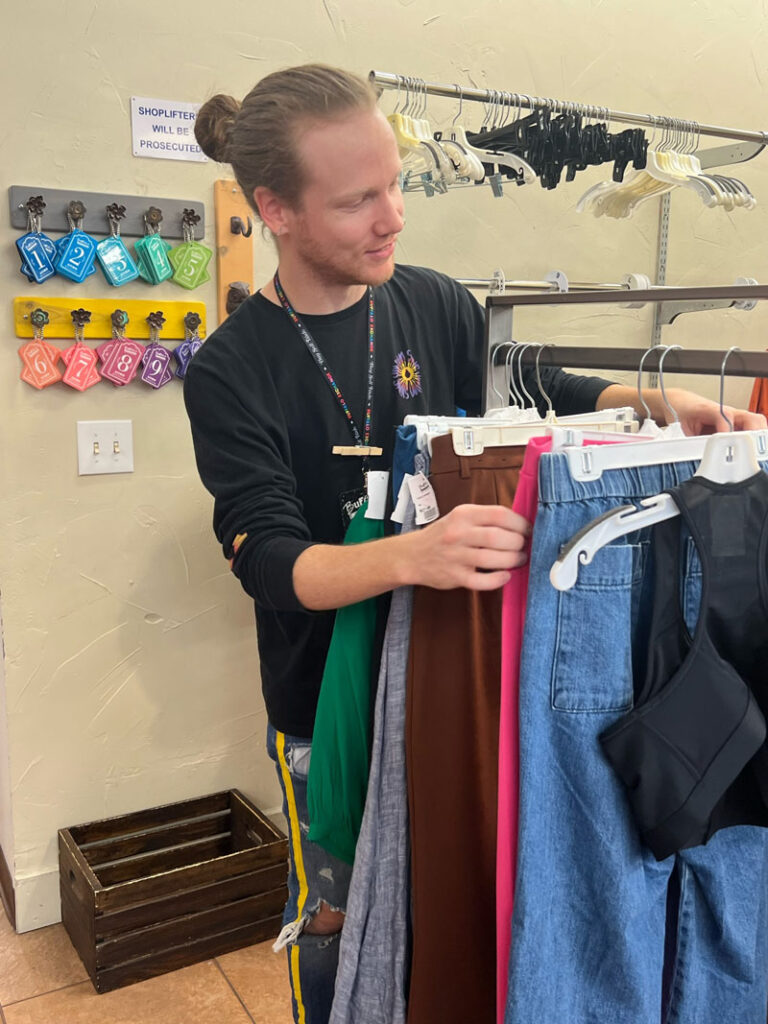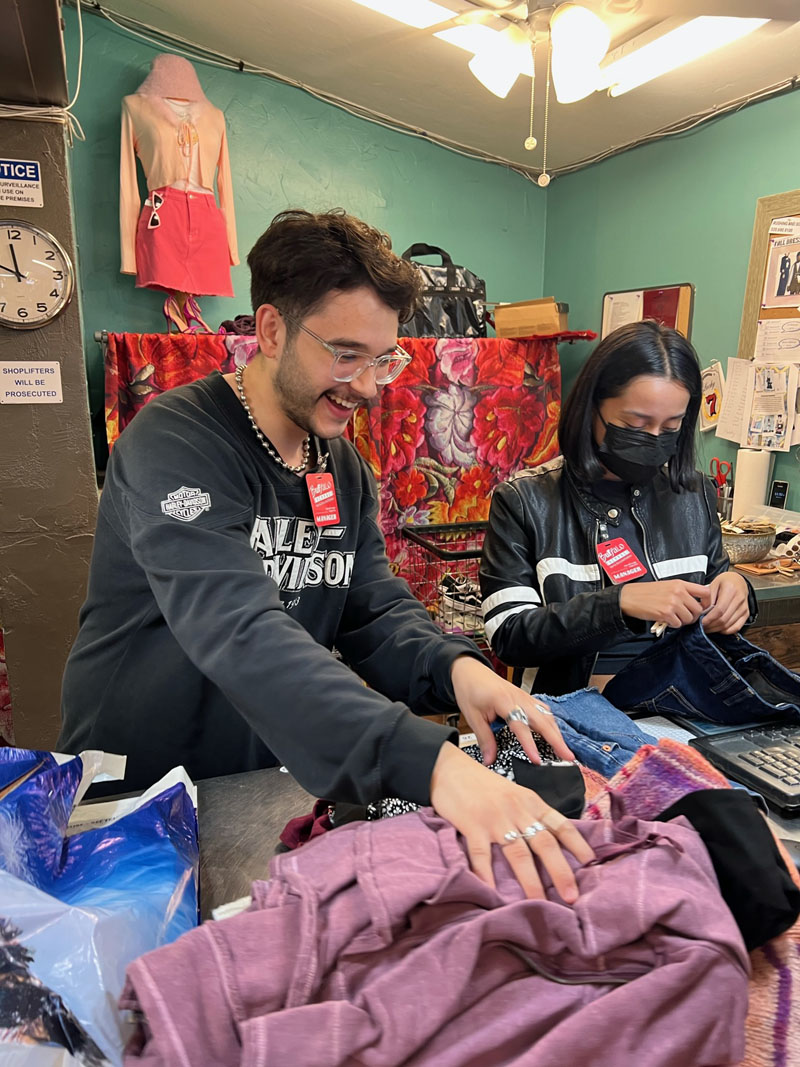 You Get a Bonus! And You Get a Bonus! And Everybody Gets a Bonus!
Buffalo Exchange practices open book financials and offers profit-based bonuses. This means that, when Buffalo wins, so do you! You'll learn all about the business side of resale and how your store and the company is doing. Then, when Buffalo meets profit goals, they'll share it with you in the form of a bonus! The more profit Buffalo makes, the more bonuses you make.
Buffalo also helps you take control of your financial future with a great 401(k) program that matches contributions up to 10%. That's free money! It may seem far away, but it's never too early to start saving.
Clock In On-Time & Cash In
Are you on-time and reliable? Then you'll rack up even more awesome rewards. Just for having excellent attendance and punctuality, you'll earn reward tokens you can put towards gift cards to Buffalo Exchange and a variety of other retailers. You can even use these to boost your merch discount for a day or donate to your favorite non-profit.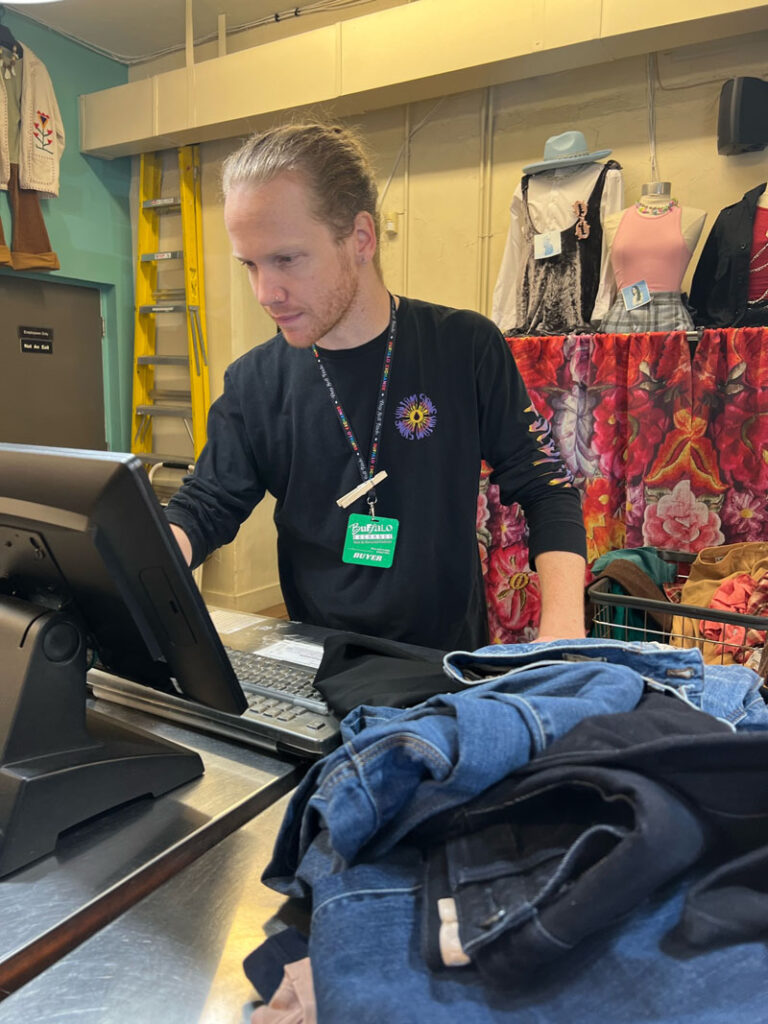 Beyond these benefits, you can feel good knowing that you're helping to give back to the local community. Of course, Buffalo helps reduce clothing pollution and keeps clothing out of landfills, but they also have tons of programs like Tokens for Bags® and the annual Earth Day $1 Sale to help protect the environment and give back to the community. Sound like a dream job to you? Apply online or stop into your local Buffalo to fill out an application. We can't wait to meet you!