B

log
Fashion – Style – Trends
12-Ish Questions with Brooke, Buffalo Exchange Brooklyn – Williamsburg Store Manager!
Hi Brooke! Tell us a bit about yourself. Where are you from?
I'm from Charlotte, North Carolina, born and raised. I frequented the Charlotte Buffalo all throughout high school! 
What brought you to New York?
I moved to NYC to go to Fashion Institute of Technology, and aside from a little run in Nashville, I've stayed since! 
How'd you get started at Buffalo Exchange?
I applied to Buffalo when I was a student at FIT, thinking I wouldn't get hired because I had no buying experience at all and had only worked at Urban Outfitters and a couple little vintage stores before. I immediately loved being a part-time Buyer, and while I was still in school, I moved into full time because I was so obsessed. On my 1-year anniversary I was promoted to Assistant Store Manager!  When we came back from the 2020 closure, I told my Area Manager that I was ready for my own store, wherever it is. Right after we reopened, I took over the Nashville store!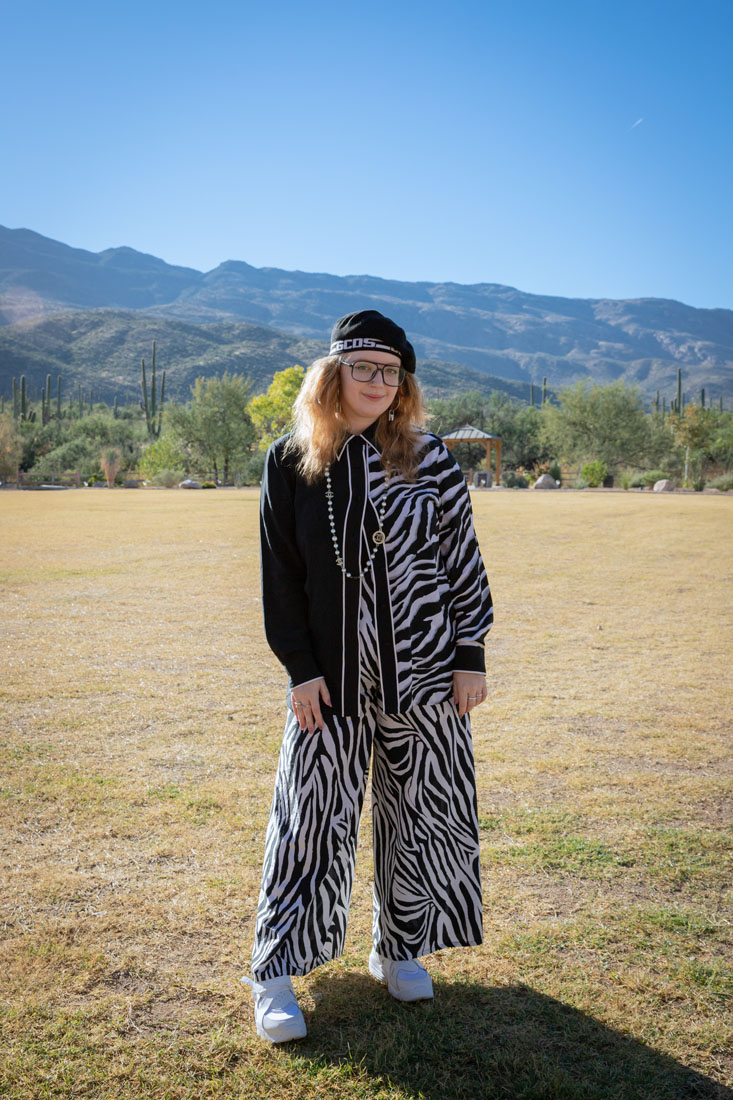 What's your favorite part about working at Buffalo Exchange?
All the connections I've made at both of the stores I've run, and the infinite knowledge about clothing I've gained since I've worked here. This job can introduce you to every aspect of fashion — you can't get that anywhere else. There are so many times I've been schooled at the buy counter by a customer. They're like, "Oh, you don't know what this is?" And I'm like, "No, but you can teach me about it!"
What's it like being a Store Manager?
When I say this, people never believe me — I've literally never managed before this job! I've learned a lot along the way, and I feel really good about it now. My favorite part is being able to connect with people over clothes, whether they're employees or customers. I also love the training part, it's a lot of fun being able to hire someone and watch them grow.
What brought you *back* to New York?
I ran Buffalo Exchange Nashville for about a year, but the city wasn't the best fit for me. It was a major learning experience and I'm so glad that I tried it. I asked if there was any way I could come back to New York and the Williamsburg location happened to need a Store Manager. Now, I've been back in Brooklyn for a year — I'm very lucky and grateful.
What's your favorite thing about Brooklyn?
Probably the culture and the people. It's a melting pot. Also, it's growing fast and becoming a tourist destination — Williamsburg is one of the spots tourists know they have to hit outside of Manhattan — it might even be the only neighborhood they visit in Brooklyn!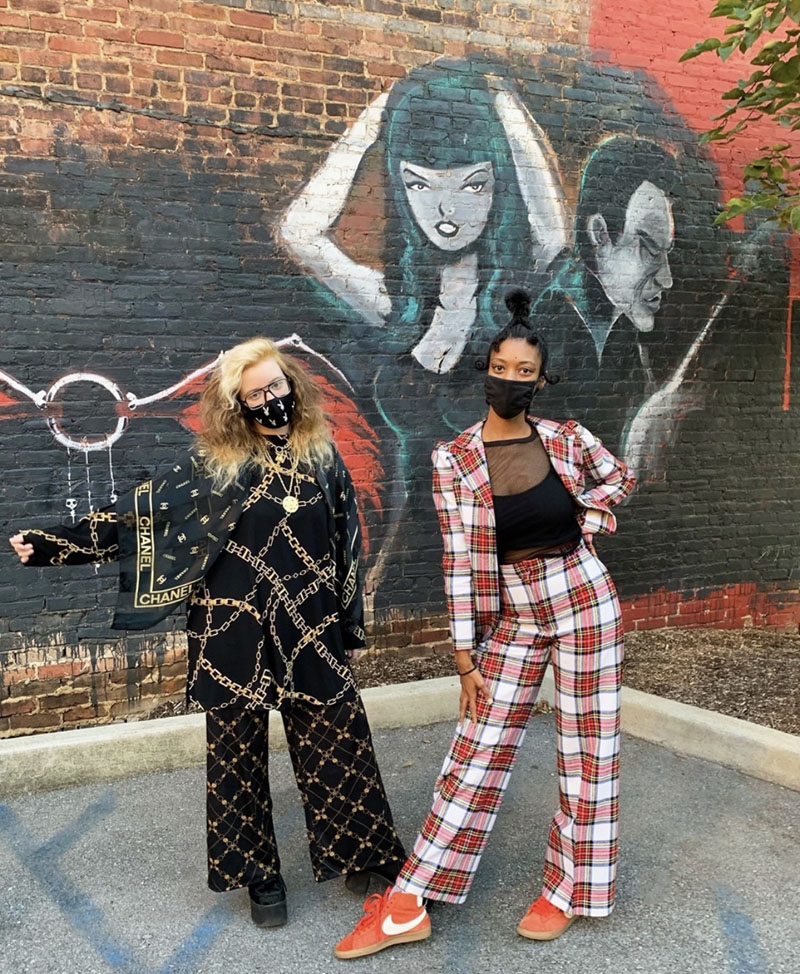 What do you do for fun?
I've thrifted my entire life. My parents always took me thrifting. I also roller skate, I'm teaching myself how to DJ, and I'm learning how to bend neon in a glass studio — a very expensive hobby, but I've already made a couple of my own neon signs!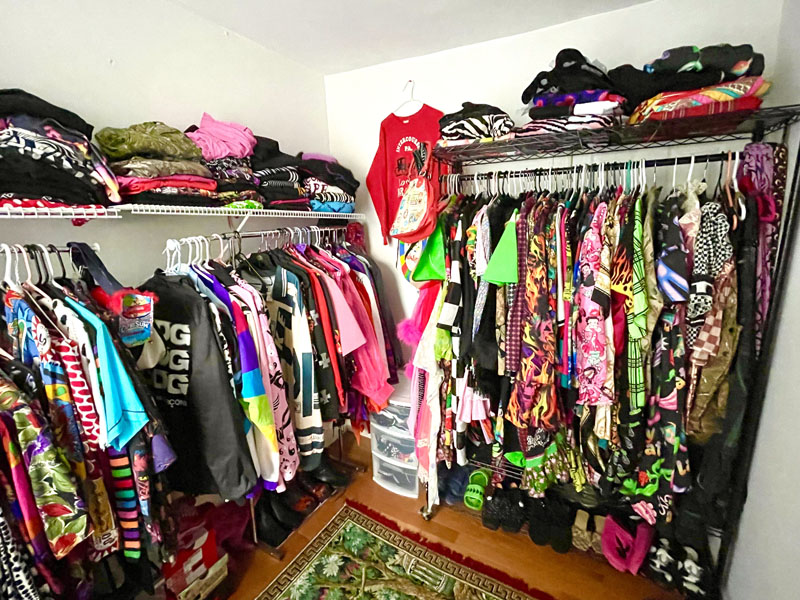 Can you tell us about your closet in a few words? 
An explosion of excitement? Haha. I have a 2-bedroom and I just made one of them a walk-in closet. It's truly an archive — so much of it is one-of-a-kind, super-rare streetwear and vintage/designer pieces that are impossible to find.
How would you describe your personal style?
I asked around to see what other people would call my style, and I guess it's streetwear meets 80s business lady — vintage and streetwear would be a simple way to put it. Every day is a new theme, a new vibe — how I feel when I wake up will dictate what I'm wearing. My style is ever changing, but it's still rooted in streetwear, sneakers and vintage.
Have any style advice to share?
Disregard any style or fashion "rule" you've ever heard. Just try whatever you want — maybe you'll like it!
How about a word of advice for prospective Buffalo Exchange employees?
It's okay to make mistakes – that's a major one. A lot of jobs create pressure and you can be really scared to make a mistake, but I made so many mistakes to get to where I am now. Also, 'Ask for What You Want'. I told my Area Manager I wanted to run my own store and it happened!