B

log
Fashion – Style – Trends
Meet Alex, Store Manager at Buffalo Exchange San Francisco — Mission District!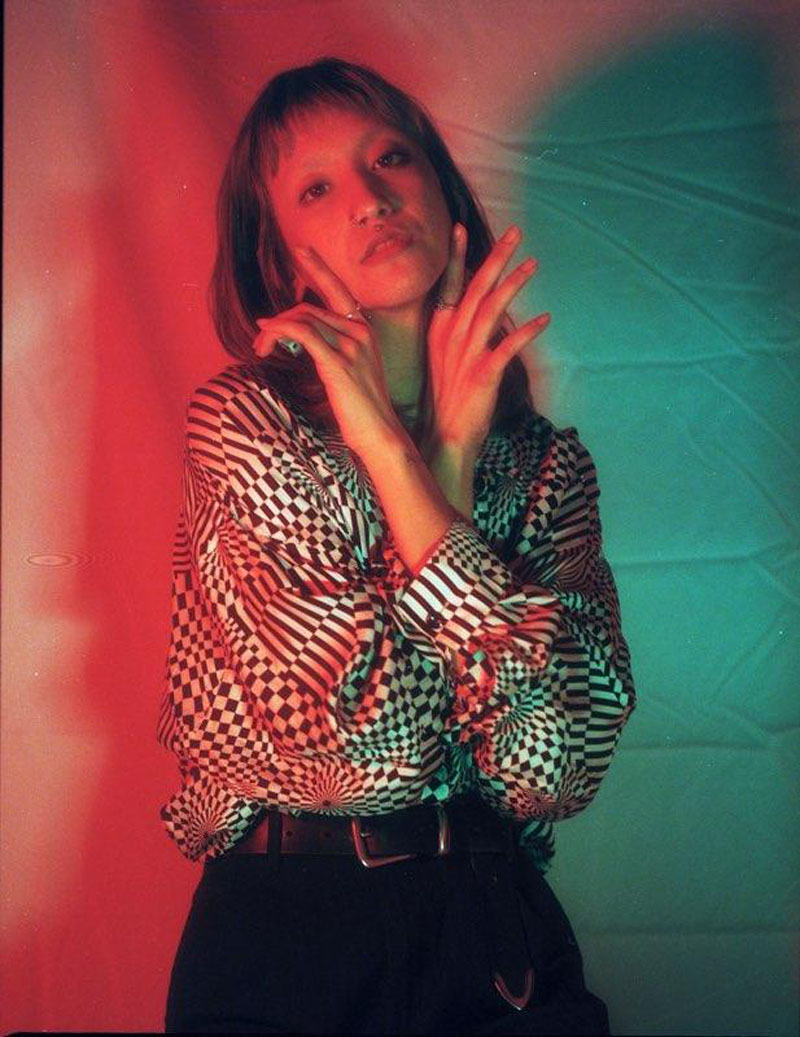 Born in Florida, Alex spent her early years in Northern Arizona before settling in the Phoenix Valley. That's where she got her start at Buffalo Exchange. "I was kind of sick of working at my restaurant job and Hot Topic — I thought Buffalo sounded like an awesome place to work. I figured that I love clothes and have some experience in this kind of environment." That love of clothes took her a long way! In three short years, Alex worked her way up from Buyer to Associate Store Manager, then to temporary Store Manager at Buffalo Exchange Phoenix-Midtown before making the move to San Francisco! At the beginning of 2022, Alex left the desert behind and relocated to the SF bay to take over Buffalo Exchange San Francisco in the city's Mission District.
When Alex isn't sharpening her skills as Store Manager, she can be found honing in on her hobbies: "I always pursue something that lets me be creative — right now, I'm especially into cooking and baking, and I recently picked up sewing. I'm also in the middle of making a latch  hook rug, which is a lot of fun." She also knows how to just kick back and relax: "If I need to zone out, I like to play video games — I'm really into the high fantasy aspect, like dragons and knights."
Speaking of high fantasy, Alex's style is the stuff of legend. "A lot of my inspiration comes from my love of sci-fi — I draw a lot of inspiration from other worlds." A peak into her wardrobe would reveal vintage, Victorian and late 1800s-inspired pieces and '90s Alexander McQueen. "There's a crossover between a lot of lace, high collars and exaggerated sleeves, but with chains and leather harnesses. I'm also really into minimal, Japanese-streetwear inspired basics, structured pieces and blocking with different materials and colors — I like contrast. It really evolved from being fully goth in high school, and as I've gotten older, the silhouettes have matured: longer hems, more minimal and simplified overall."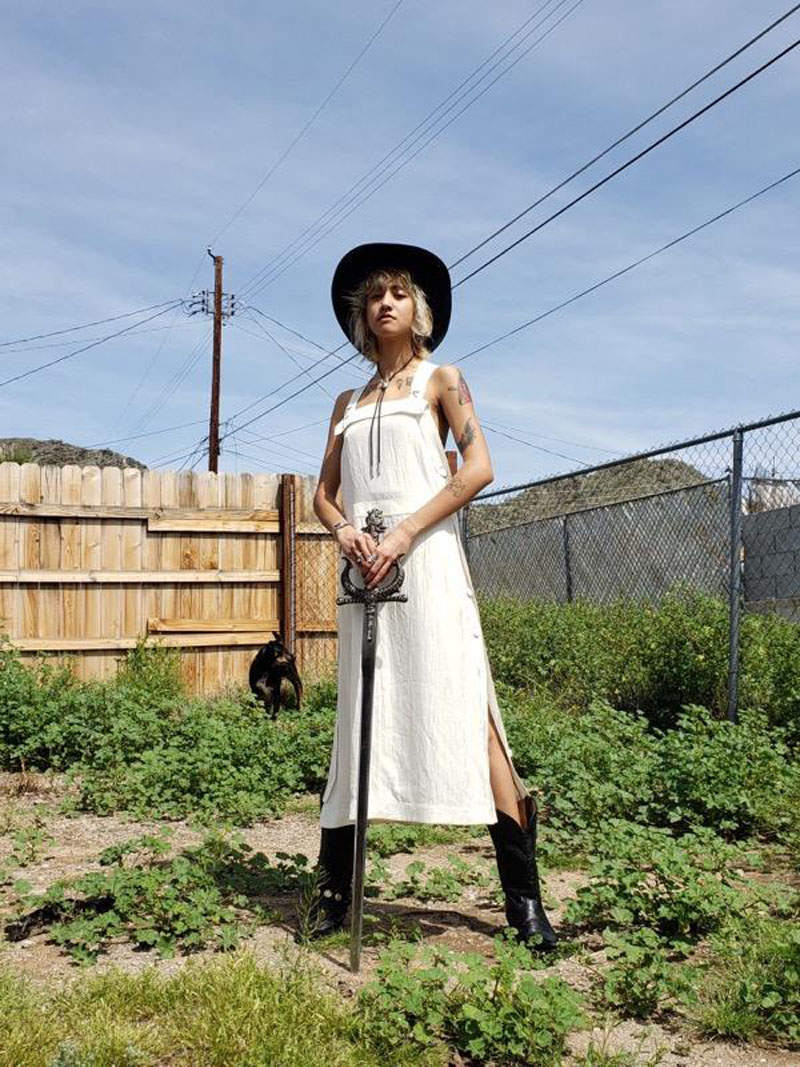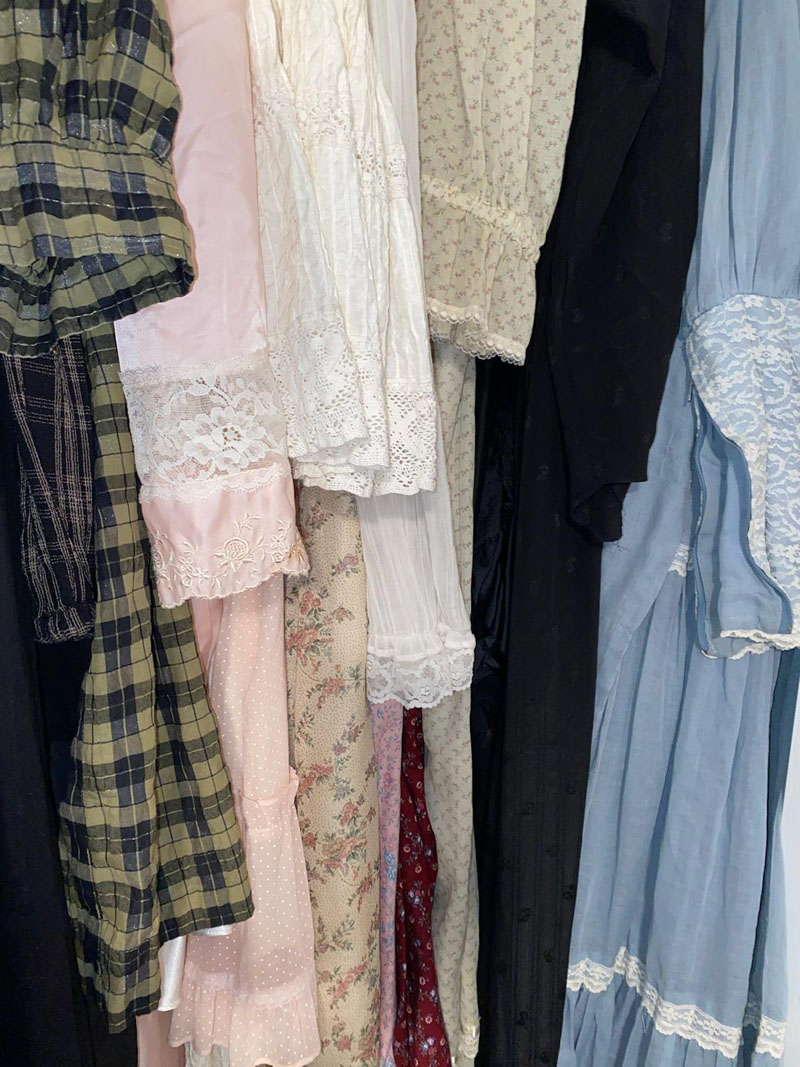 Always a curious mind, Alex's favorite part of the job as Store Manager is learning something new everyday. "Being able to ask questions, learning different aspects of running a business, and what goes into it behind-the-scenes has been really exciting and fulfilling." The sense of community Alex feels at BE SF-Mission is also a major perk, including the daily interactions with customers — recently, Alex bonded with a seller over a major cleanout of vintage band tour tees from goth and punk acts dating back to the seventies and eighties."I think really that's my favorite part of any customer interaction — when we're buying their clothes and they have a story. Those little moments make it special." Of course, being a Store Manager is not without challenges: "It's never going to be perfect. Buying is an art, so you're never going to have the 'right' answer or know everything. I've learned that tomorrow is a new day, we'll still be here, and now I know better. I'm expanding and bettering myself everyday."
"I've found that, as a more abstract, experimental thinker, sometimes it's hard for me to get my point across in a way that's clear for other people. Communication is a huge piece of being part of a team and working towards a collective goal." Alex says that the key to success in your career is to ask for what you want! "People are there to help you and support you. It really shows that you can do whatever you want as long as you make it known." 
Ready to start your own career in fashion? Join the team at Buffalo Exchange! We're hiring for a variety of positions across the country, and your dream job could be just an application away. Learn more about the job (plus benefits!), view store openings and even apply online here. We can't wait to meet you!