B

log
Fashion – Style – Trends
Fangtastic Halloween Costume Ideas for 2021
If, like us, you believe that Halloween is the most spooktacular time of the year, then we know you've already been planning out your costumes since June. But just in case you need a little extra inspo, here are the costumes that, for us, are love at first bite. Whether you're staying in for a horror movie marathon or taking to the town,
these ideas are sure to give all your friends pumpkin to talk about!
Blockbuster Costumes
Put together a fabulous Cruella De Vil or adorable spotted dalmatian costume and you'll be giving all your friends 101 reasons to love your look this Halloween.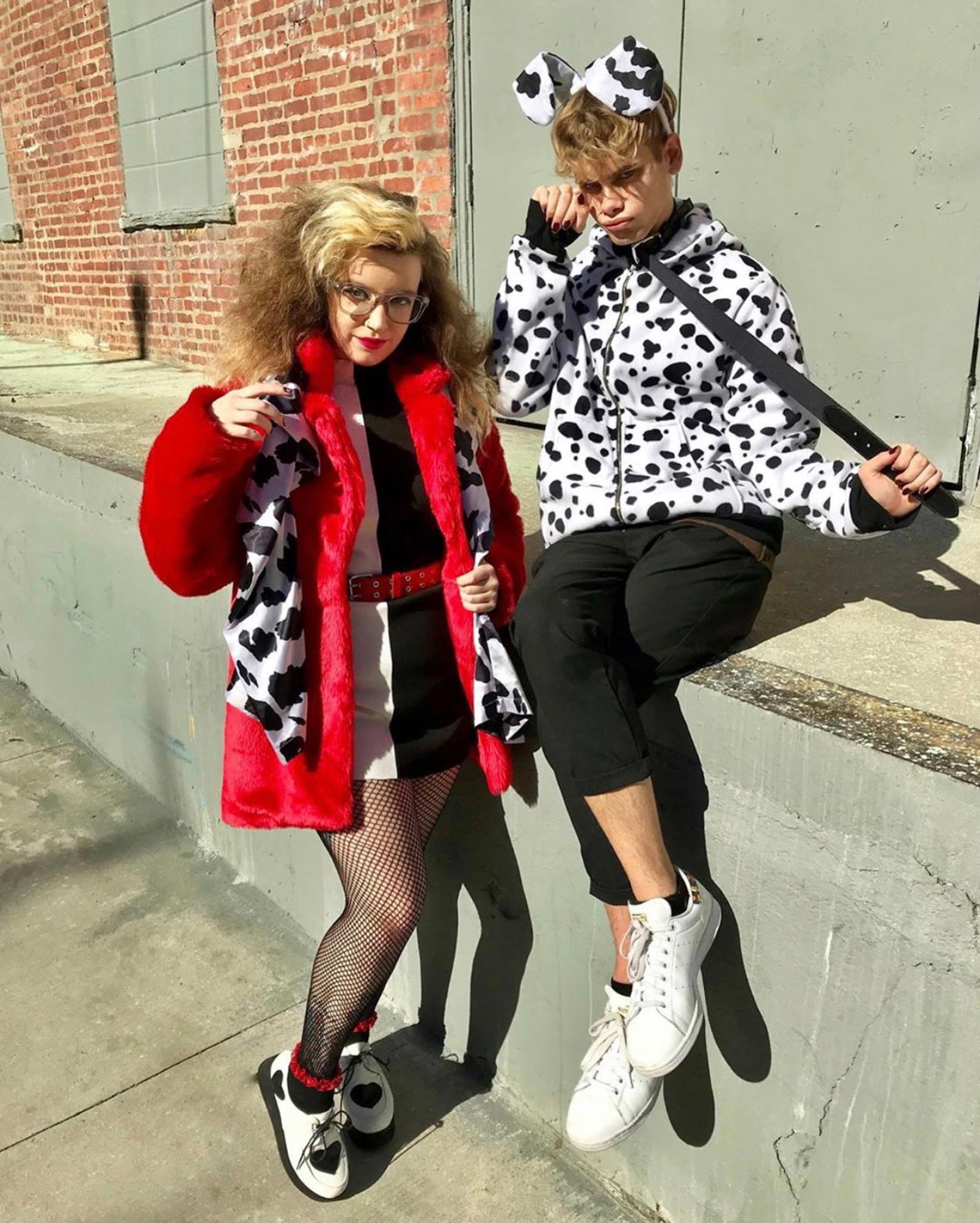 Close your eyes, click your heels and say it three times…there's no place like a scream-worthy group costume! Follow the yellow brick road to a wonderfully
Wizard of Oz costume
with four of your best pals.
Are you up to no good? Live up to your
favorite super villain
with a heel to match!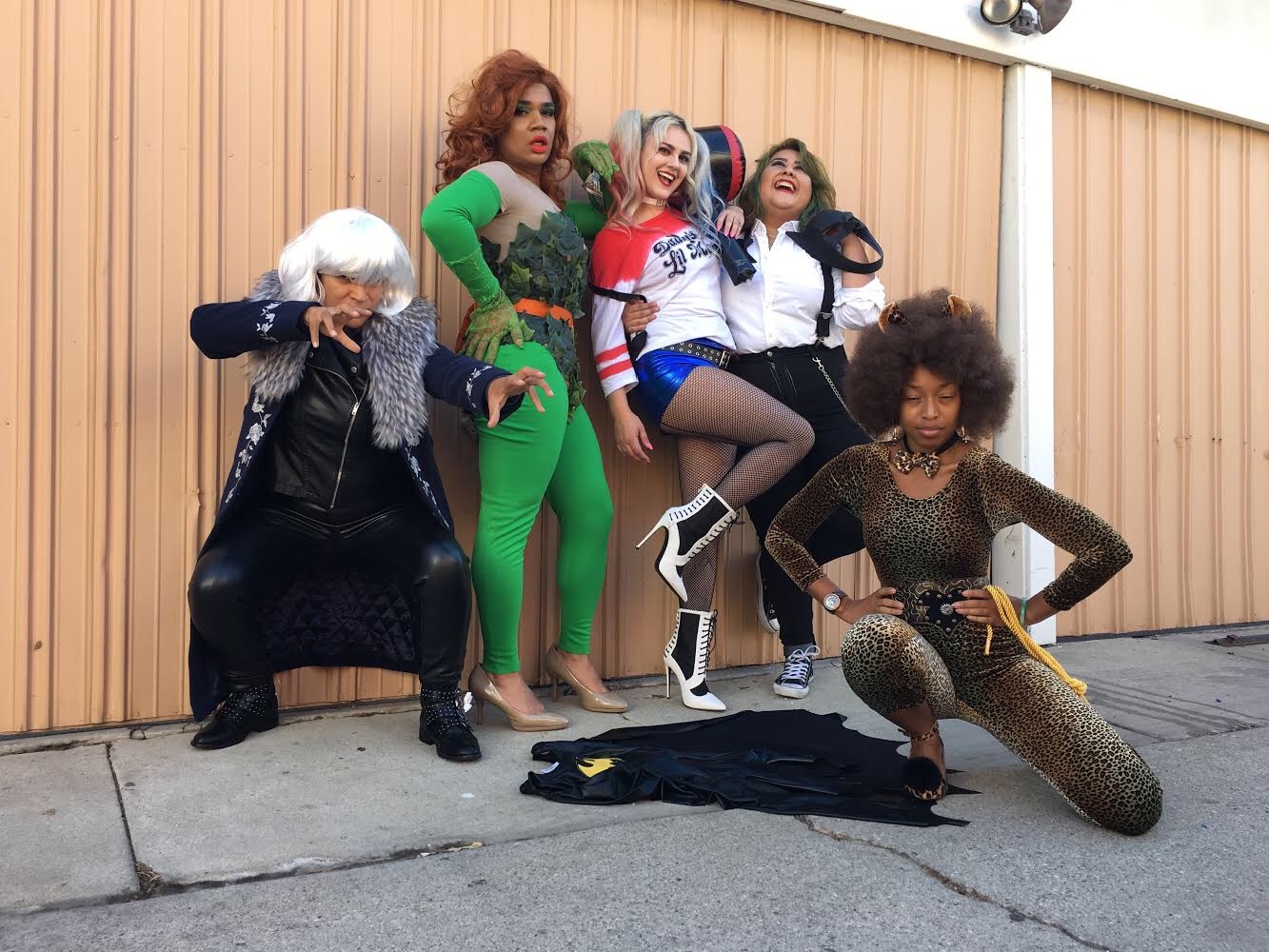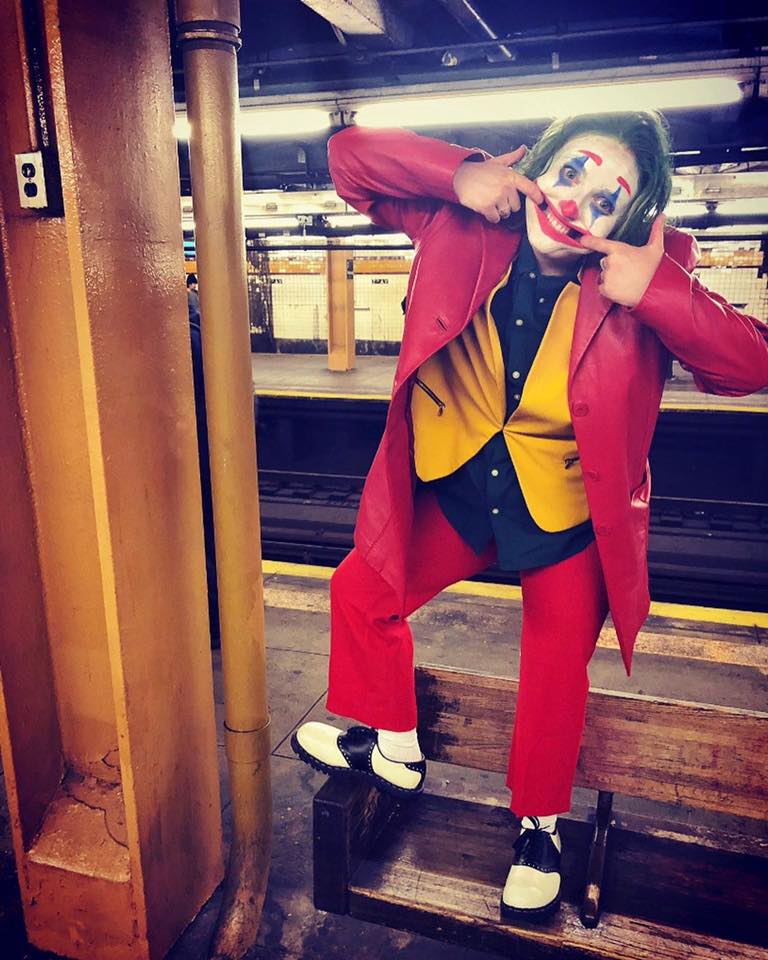 All jokes aside,
put a smile on your face and hit the town!
#FreeBritney
Get lost in the game! Pay homage to your favorite pop superstar in one of Britney's timeless looks.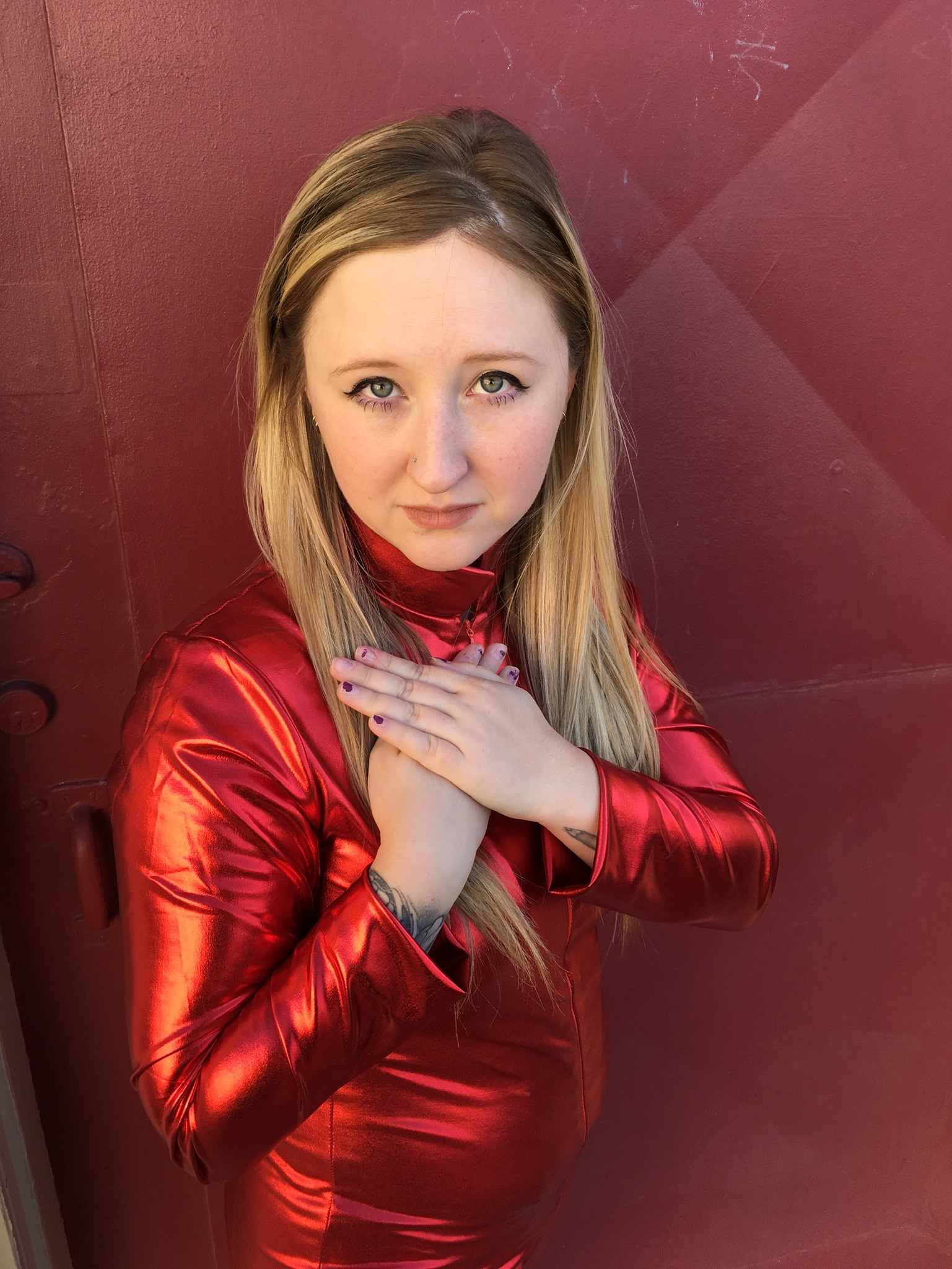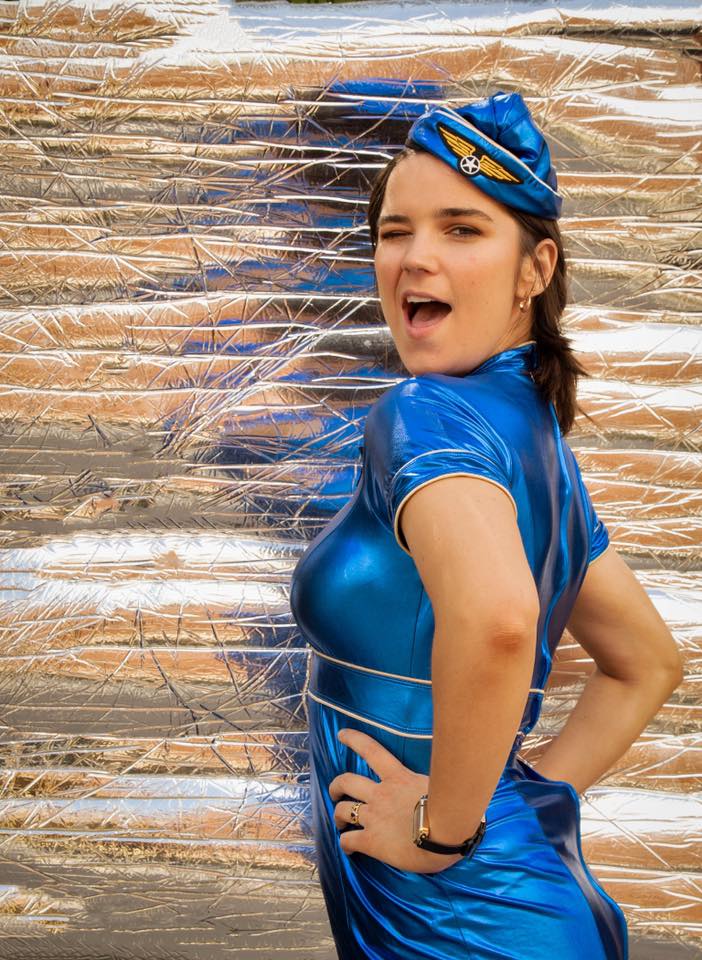 We're intoxicated by this
jaw-dropping
costume!
This is your sign!
Hit us baby one more time with a boo-licious Britney appearance.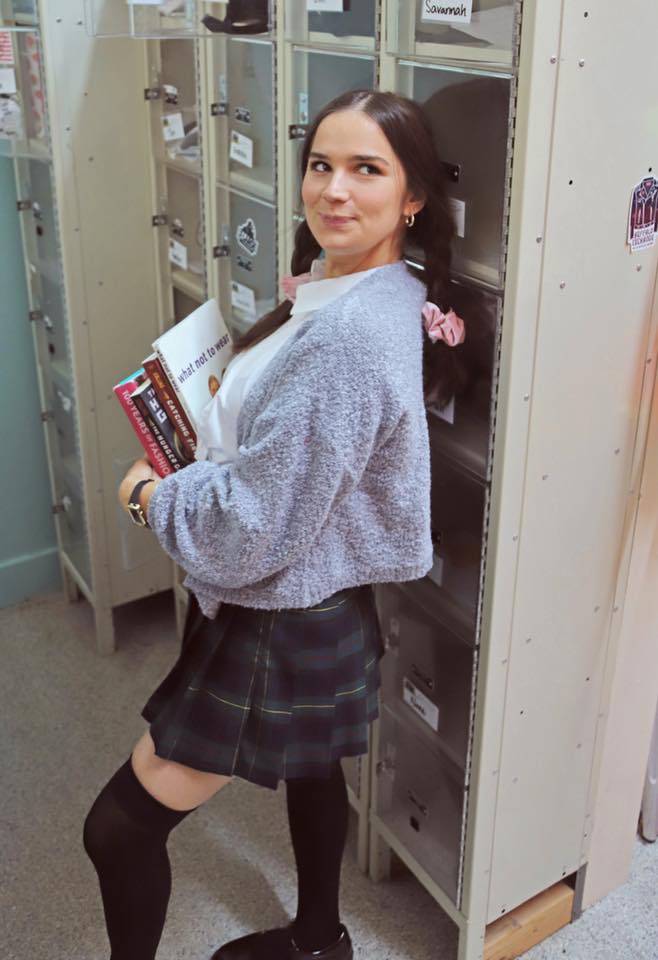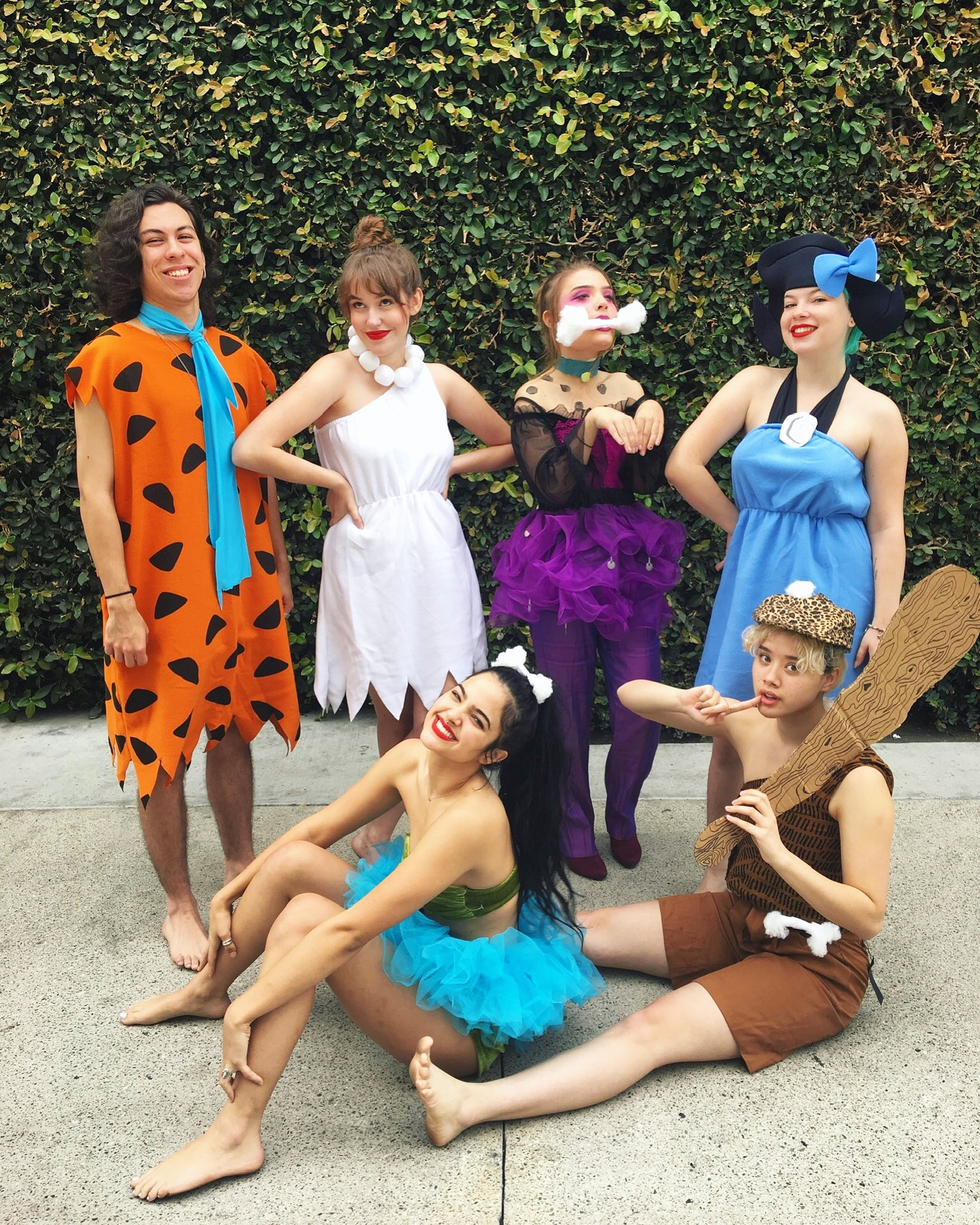 The Gang's All Here
Yabba-Dabba-DO put together this group costume with your friends! #SquadGhouls
No need to go chasing witches when your costume looks this good!
The ever-fashionable TLC
is the perfect costume inspiration for any trio of besties – no scrubs allowed.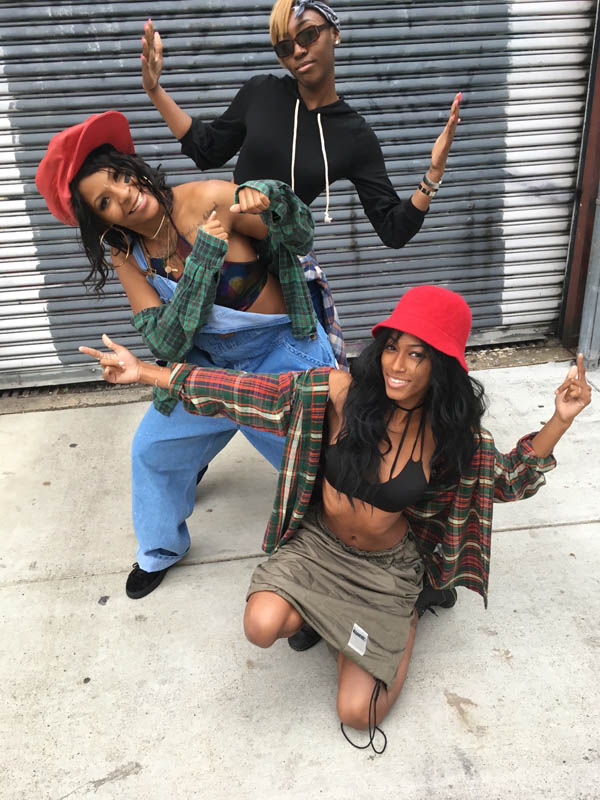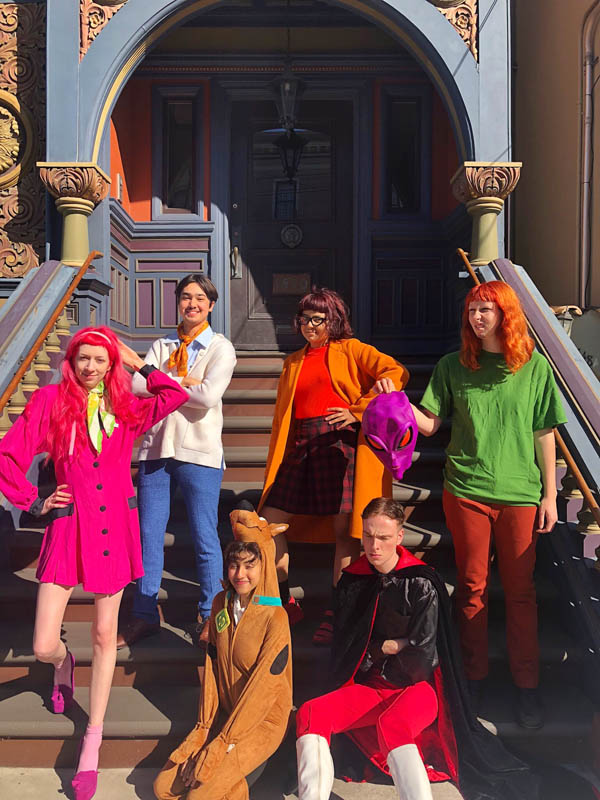 If your friend group looks this good, you all deserve a Scooby snack! From Daphne to Velma,
you can find looks for your mystery solving team at Buffalo Exchange.
I choose you –
to put on the Pikachu costume!
Don't you want to be the very best, like no one ever was?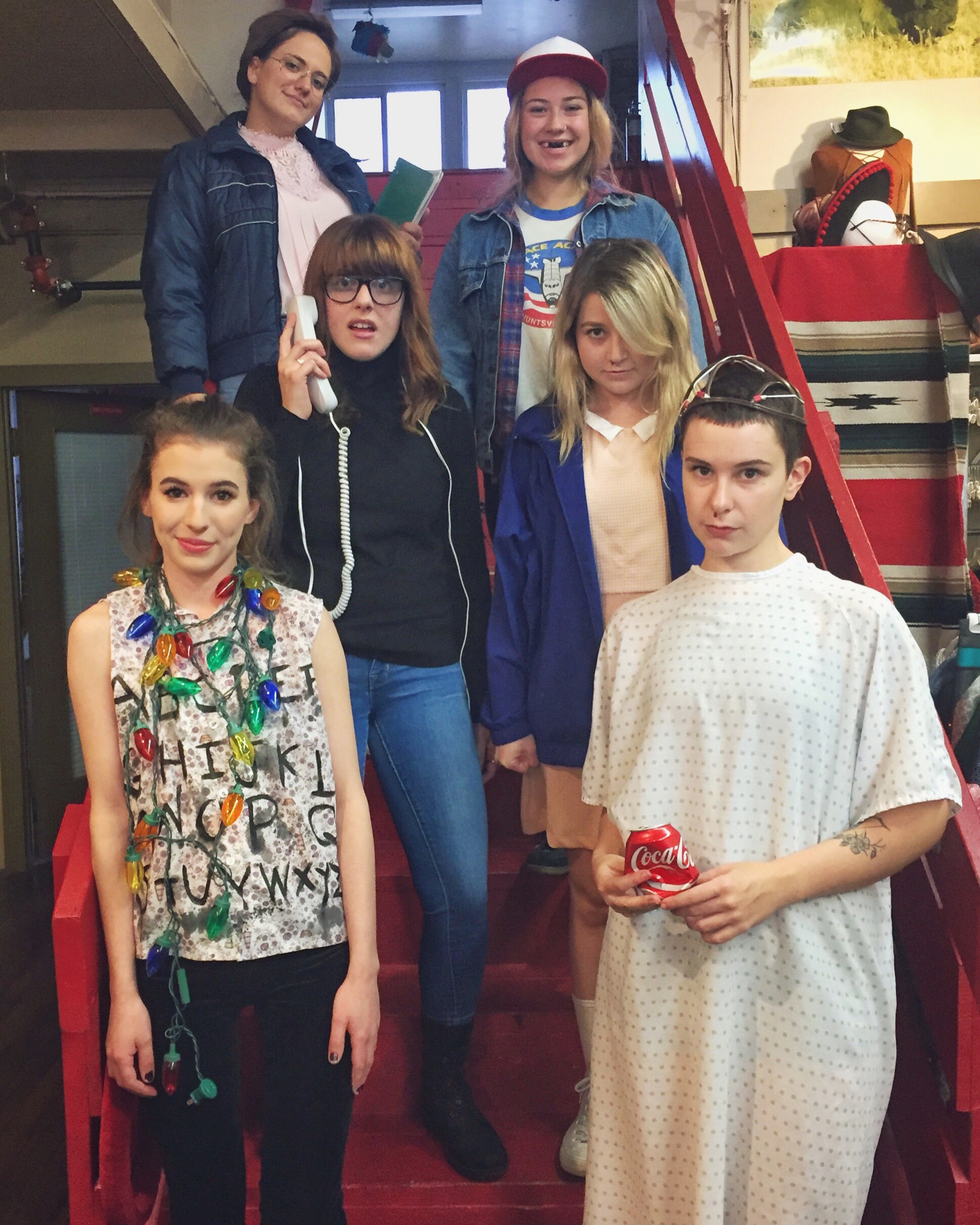 This year,
exchange your things for a Stranger Things group costume!
When you sell your closet cleanout, you can grab 25% back in cash or 50% in trade to put towards new-to-you Halloween looks.
Off the Cuff Halloween Costume Ideas
Jumba and Pleakley are an unforgettable duo that are easy to mimic. Got Hawaiian print?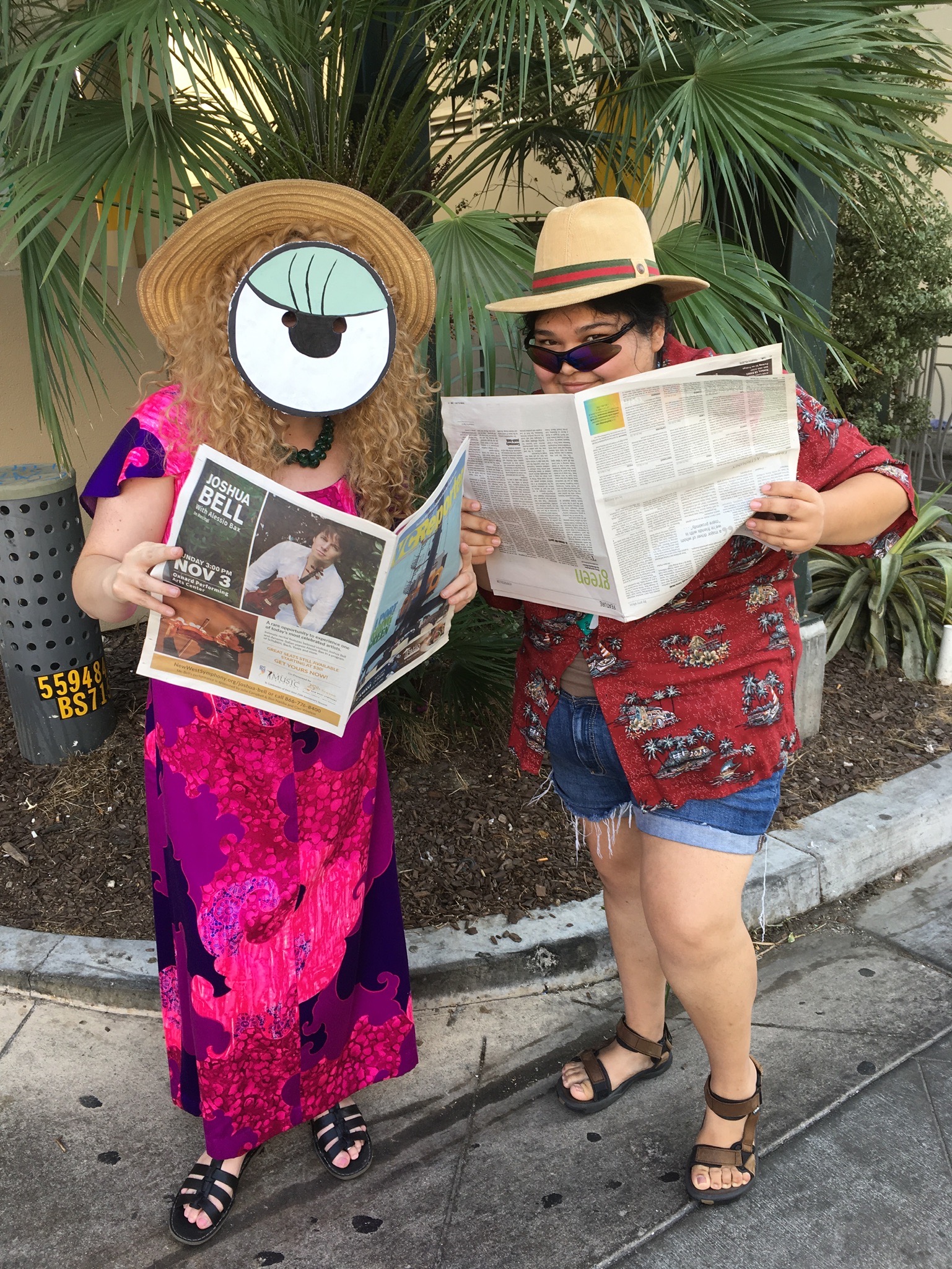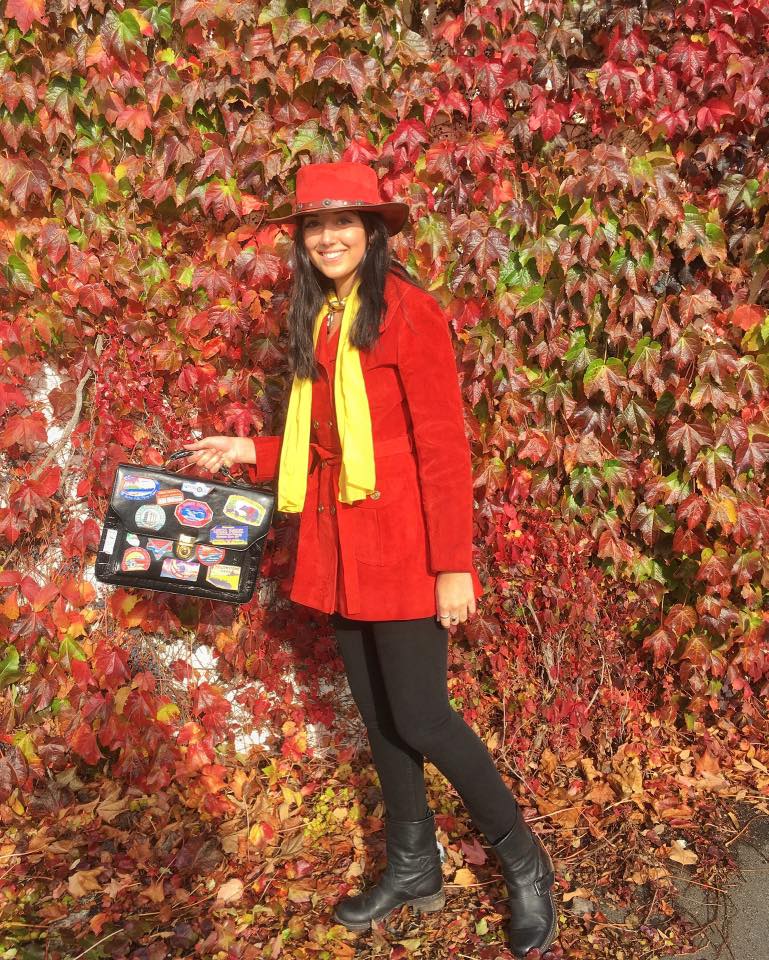 Where in the world is my red coat? Oh, found it!
Carmen San Diego
makes for an easy yet timeless costume classic.
Are you a true spicy nuggets fan if you don't
dress up as THE Wendy?
Throw together this simple dress and blouse combo with pieces from Buffalo Exchange.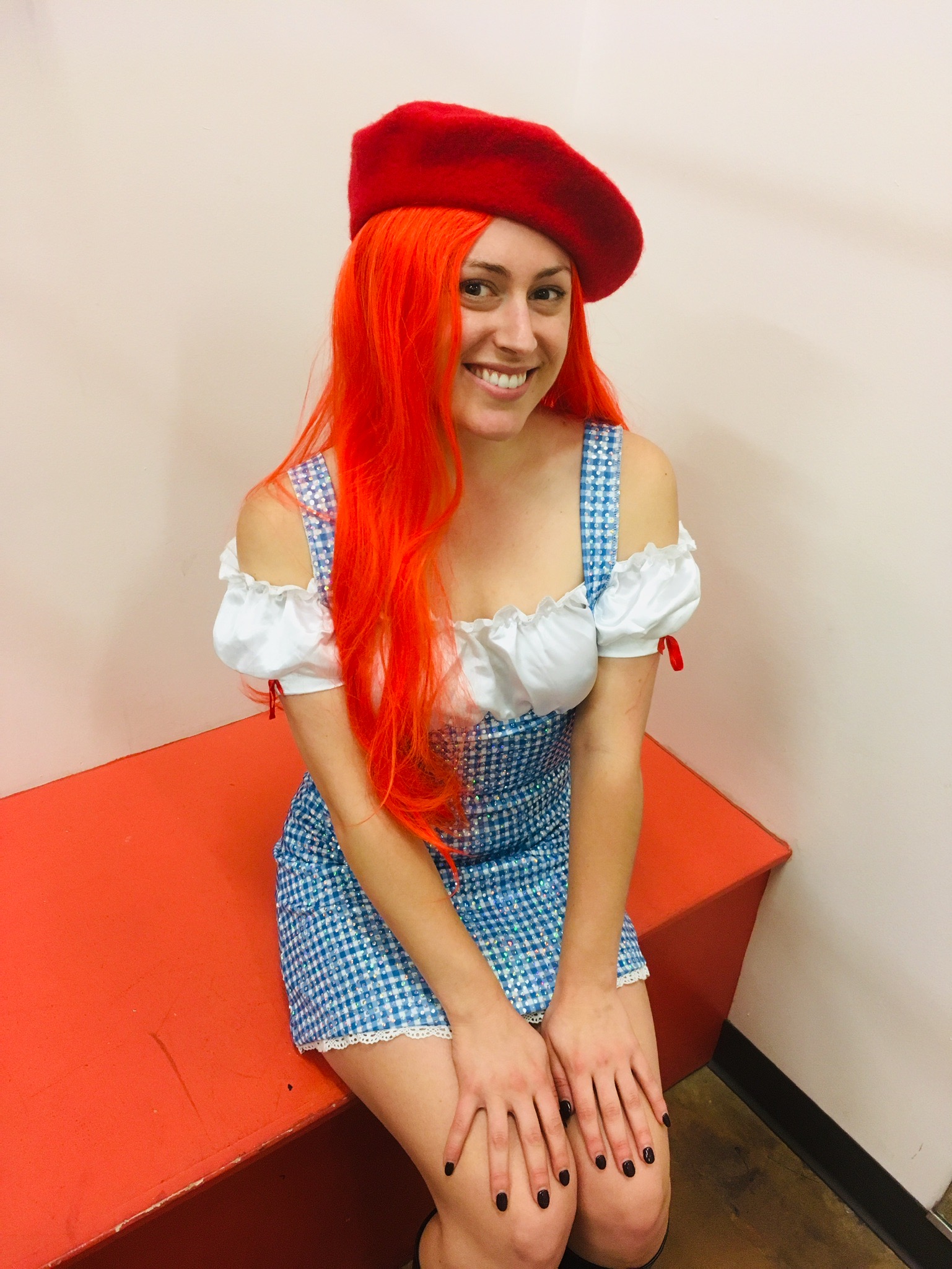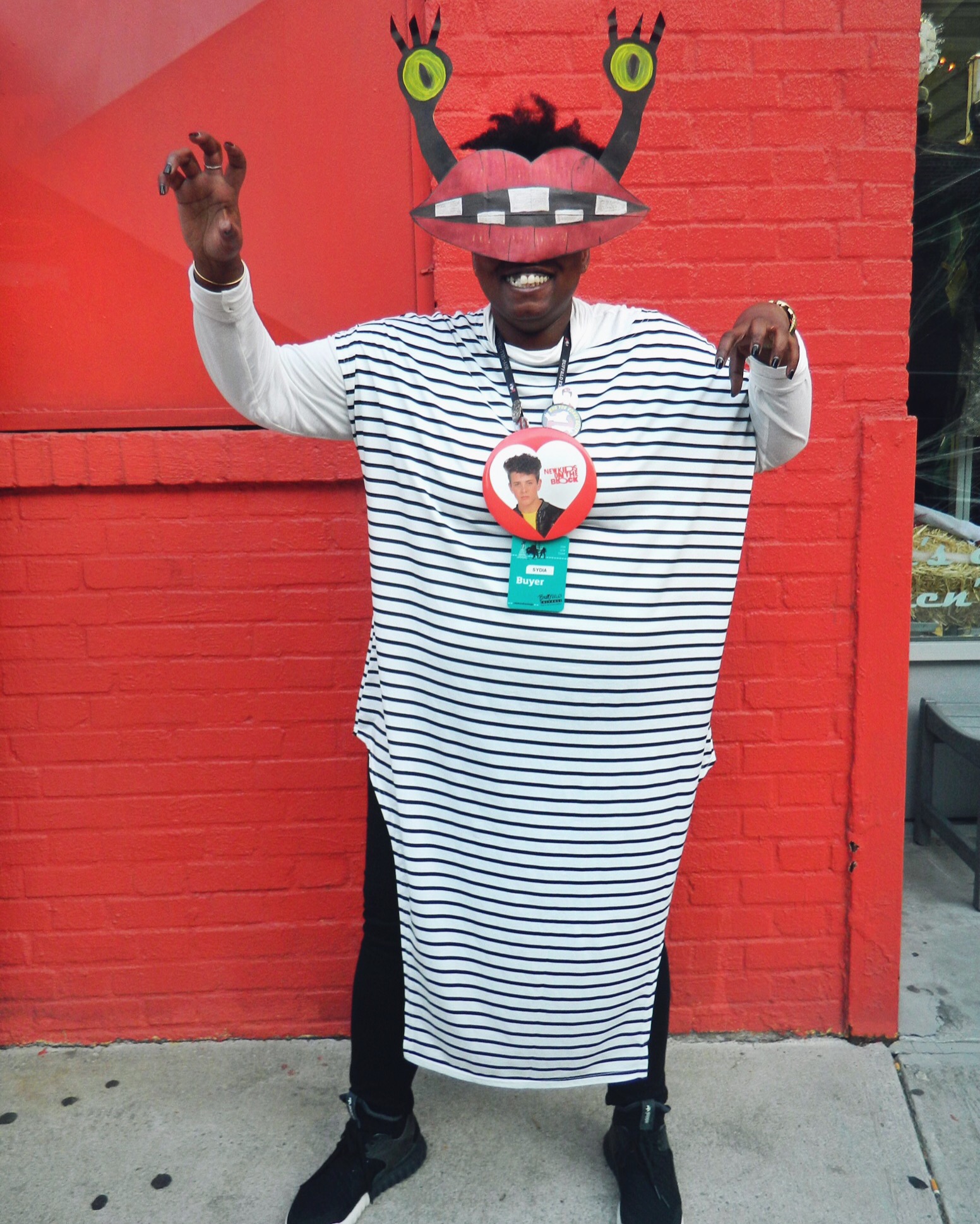 You already have the beauty and the brains,
why not dress up as Oblina?
Grab a black and white top and DIY a paper mask.
Dig in to Halloween with a boo-licious food costume! Take some red items from your own closet or pick them up at Buffalo Exchange and
cook up some DIY spaghetti threads for a mouthwatering look.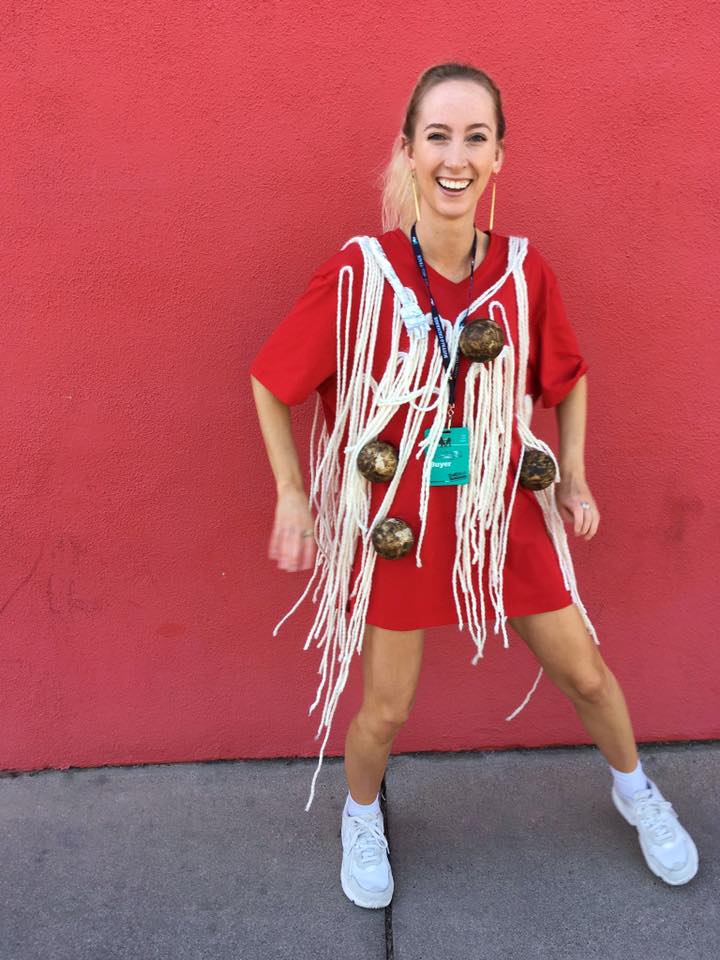 Whether you're feeling spooky this Halloween or more too-cute-to-spook, you can find pieces for all your Halloween costume ideas
at your local Buffalo Exchange.
Need a little extra help? Check in with one of our costume stylists! P.S. If you've been cleaning out a few of the skeletons in your closet,
bring in your closet cleanout
before you shop! You could get trade to put towards your
ghastly good Halloween costumes.