B

log
Fashion – Style – Trends
Thank You for Shopping Our Earth Day $1 Day Sale!

By Jessica Pruitt, Buffalo Exchange HQ
Attention all Earth Day $1 Day shoppers! If you stopped by to score some $1 finds last Saturday, April 21, you ought to give yourself a huge high five. Thanks to everyone who came out, we raised $51,471 for The 5 Gyres Institute, a non-profit doing great work in the area of ocean plastic pollution. That's a whole lot of happy turtles – and we couldn't have done it without you! In the four months leading up to Earth Day, we also collected over 1,464 furs through our Coats for Cubs Drive, which are shipping out to animal rehabilitators across the nation as we speak.
A Little Bit About Our Earth Day $1 Day Sale
On Saturday, April 21, customers lined up around the block at 47 Buffalo Exchange stores nationwide to shop a special selection of clothing for $1 apiece. For these shoppers, brunch could wait – they knew that $1 items go quickly, so it's best to get to the store early! Whether it was pouring rain (we're looking at you, Texas) or hedging on 90 degrees (ahem, Tucson), the sale went on!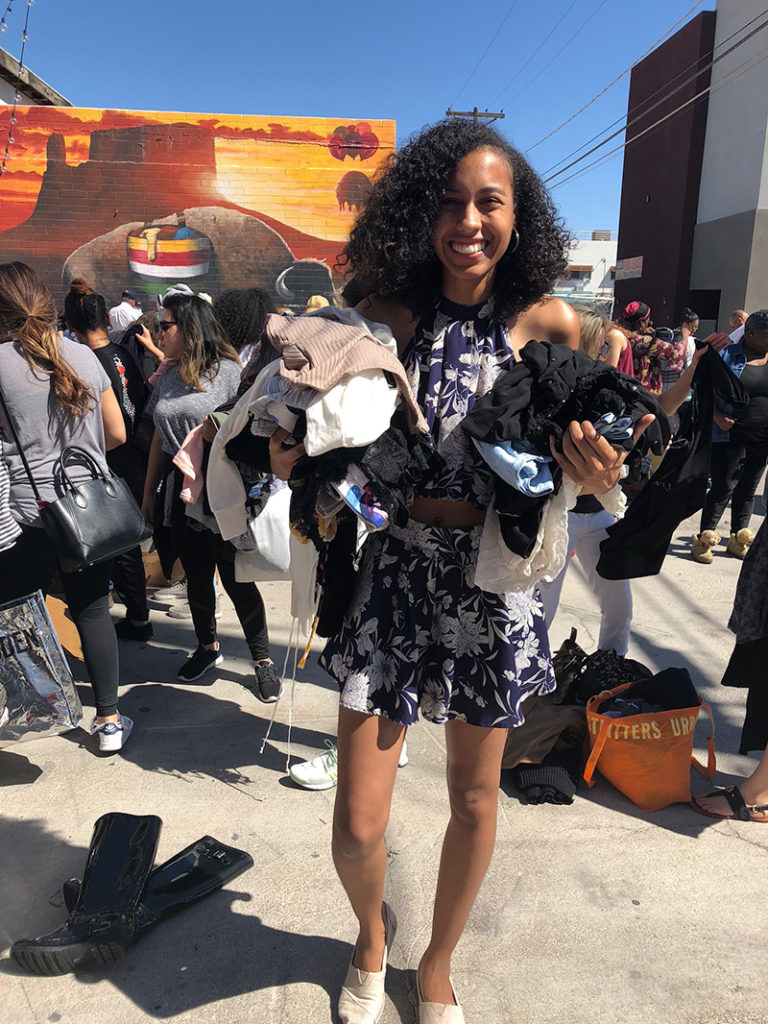 Over the past 20 years, Buffalo Exchange's Earth Day $1 Day Sales have raised more than $665,000 for a variety of charities and environmental causes. Last year, all funds raised went to the Humane Society of the United States and their efforts to promote pet adoption. Other charities we've supported include Center for Biological Diversity and their water conservation efforts.
And Don't Forget Coats for Cubs!
From January 1 until Earth Day every year, we invite customers to donate their unwanted furs in any condition to our Coats for Cubs Drive. We then ship these off to wildlife rehabilitators across the country, who repurpose them into bedding to provide warmth and comfort to recovering animals. Since taking this initiative over from The Humane Society in 2006, we have collected over 15,108 furs for animals in need. This year, we collected over 1,464 furs, all thanks to you guys.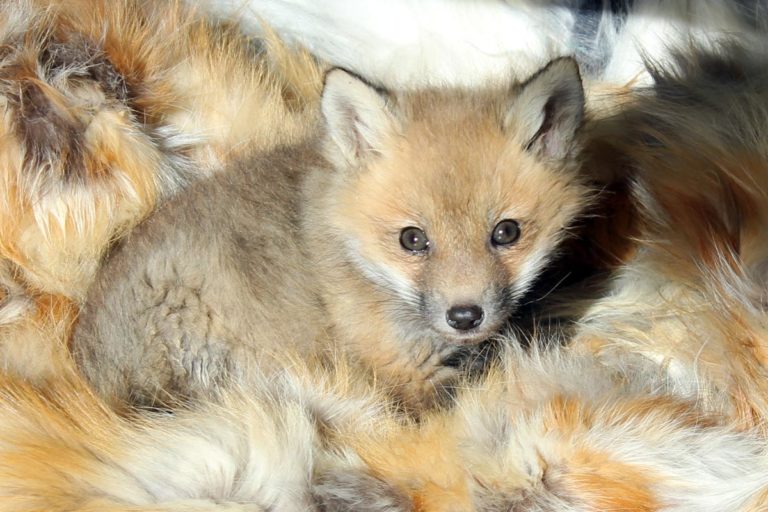 But it doesn't stop there – we give back to the community all year round! At every one of our 47 Buffalo Exchange stores, we support three local non-profits at a time through our Tokens for Bags program. Instead of giving out plastic bags, we give out 5 cent charity tokens – the result is over $728,595 raised for thousands of local nonprofits and almost 14.5 million plastic bags kept out of the environment. Want to give back just by shopping? Stop by your local Buffalo Exchange to recycle your closet cleanout and shop fun spring finds!