B

log
Fashion – Style – Trends
Dante Celeiro Receives 2018 Buffalo Exchange Arts Award

By Savy Kroop and header art by Jessica Gonzalez
Every year, the Buffalo Exchange Arts Award honors a member of the local art community in Southern Arizona with $10,000 so that they can continue doing their great work. On January 29, 2019, family, friends and other local artists gathered at the University of Arizona Poetry Center to celebrate as this year's winner, Dante Celeiro, accepted the award.
History of the Arts Award
The Buffalo Exchange Arts Award was established in 1994 by Buffalo Exchange founders Kerstin Block and Spencer Block to highlight emerging artists in the performing and visual arts as well as individuals who have made outstanding contributions to the arts through education, organization and advocacy. Each year, candidates are selected by two separate panels of experts who are familiar with the Southern Arizona Arts scene. Over the years, Buffalo Exchange has worked alongside the Community Foundation for Southern Arizona to award over $200,000 to 24 Southern Arizona artists.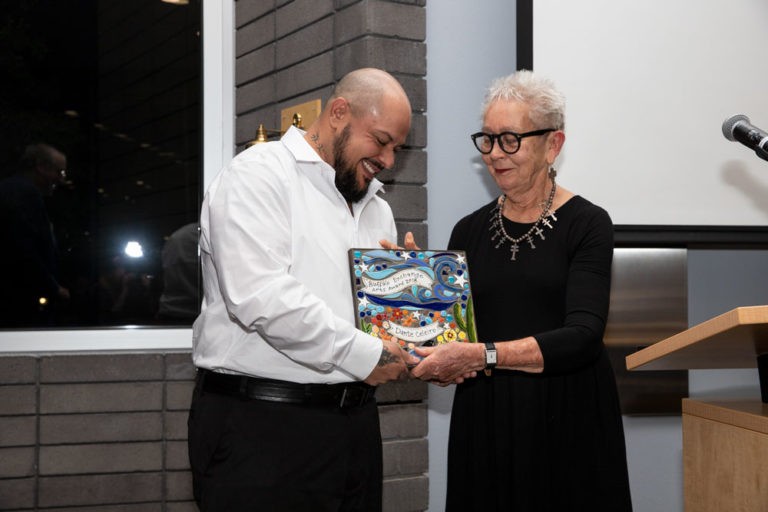 Dante Celeiro accepting the 2018 Buffalo Exchange Arts Award from Kerstin Block, Founder of Buffalo Exchange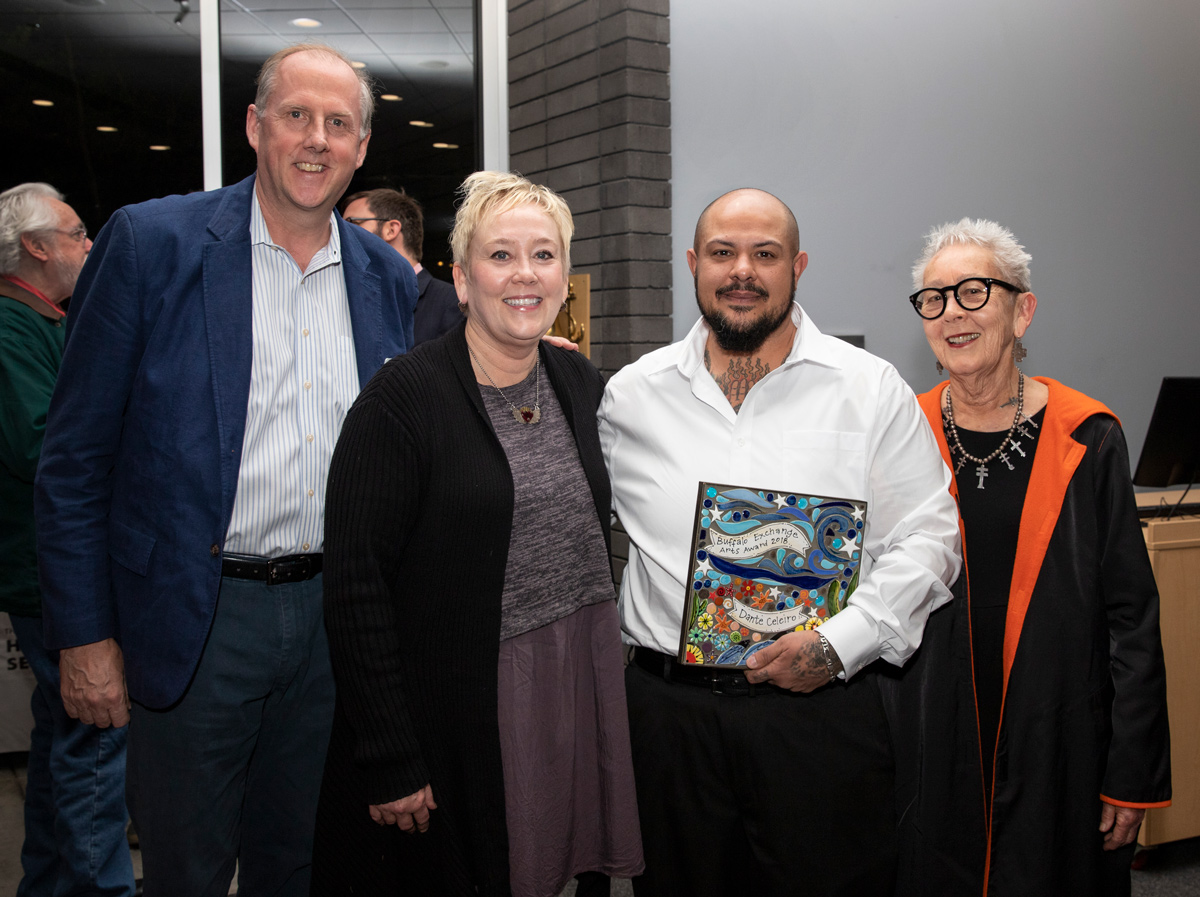 Community Leader Dante Celeiro
Hailing from NYC before heading to the Southwest, Dante has been involved with social activism in the arts community for over 25 years. He started the Tucson AIDS memorial quilt panels at the Southern Arizona Aids Foundation and now manages Boys R Us, Arizona's first gender performance troupe. Feeling that there needed to be more safe spaces for the LGBTQIA+ community, he also created Fluxx, a non-profit that advocates open dialogue about queer culture. The organization aims to boost visibility and encourage the creation of queer arts and culture through exhibitions, performance art and workshops. Fluxx recently hosted a 10-week "School of Drag" program, for example, that taught 11- to 16-year-olds about the history of drag, makeup, costumes, wigs and dance.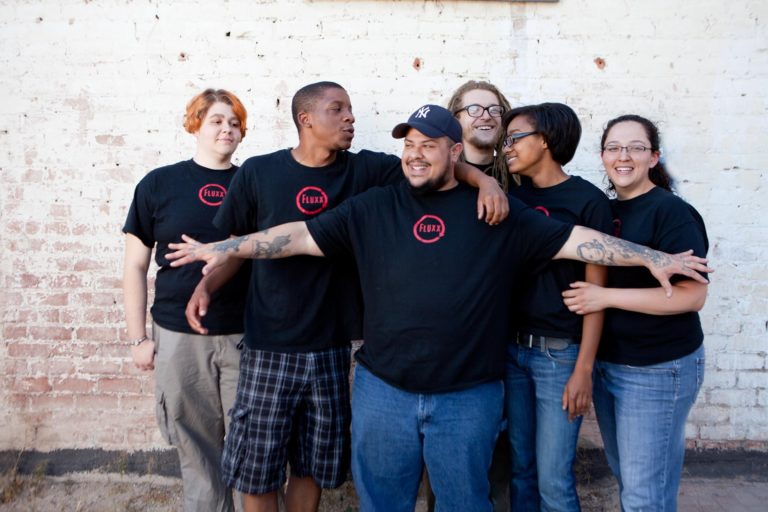 At
Buffalo Exchange
, we know that we owe our success to the communities that surround us. "We've always believed that
art is essential to the well-being of the community,"
says Buffalo Exchange Founder Kerstin Block, "and Dante really exemplifies that. He has dedicated himself to mentoring young people in the arts and providing them with
safe spaces
where they can be themselves. We're proud to support someone who has done so much for LGBTQ youth."