B

log
Fashion – Style – Trends
Celebrating 25 Years of the Buffalo Exchange Arts Award!

Happy awards season, everyone!
While we certainly love watching our favorite celebs strut the red carpet, there's another important accolade that comes to mind: the 2019 Buffalo Exchange Arts Award! According to
Buffalo Exchange
co-founder Spencer Block, art is not "the cherry on top" of life — rather, it is
"essential to the well-being of society"
. For the past two and a half decades, Buffalo Exchange has supported the creative spirit of Southern Arizona by honoring local artists, and performers with the Arts Award. Read ahead to learn more about the history of the Award and some of our past honorees.
How the Arts Awards Came to Be
In 1994, Kerstin and Spencer Block founded The Buffalo Exchange Arts Award in partnership with the Community Foundation for Southern Arizona (CFSA). Since that time, the Fund has awarded $10,000 a year to one deserving local artist. This has allowed artists to continue their work in the local community. We are absolutely thrilled to celebrate 25 years of the Arts Award by honoring not just one, but two Southern Arizonans who've made a significant impact in the lives of fellow Arizonans through their work. This year's dual award will go to Allison Miller for Visual Arts and Bryan Falcón for Performing Arts. They'll both receive $10,000 to continue their excellent work in the community during a ceremony on January 30th, 2020 at the Community Foundation Campus.
Dante Celeiro, Community Leader and 2018 Arts Award Recipient
Dante Celeiro is a leader in the LGBTQIA+ community of Tucson. After moving from NYC to the desert over 25 years ago, Dante has worked with the Southern Arizona Aids Foundation and now manages Boys R Us, Arizona's first gender performance group. Dante also created Fluxx, a non-profit organization that advocates for an open dialogue around queer culture and works to increase visibility of queer arts and culture through exhibitions, performance art and workshops.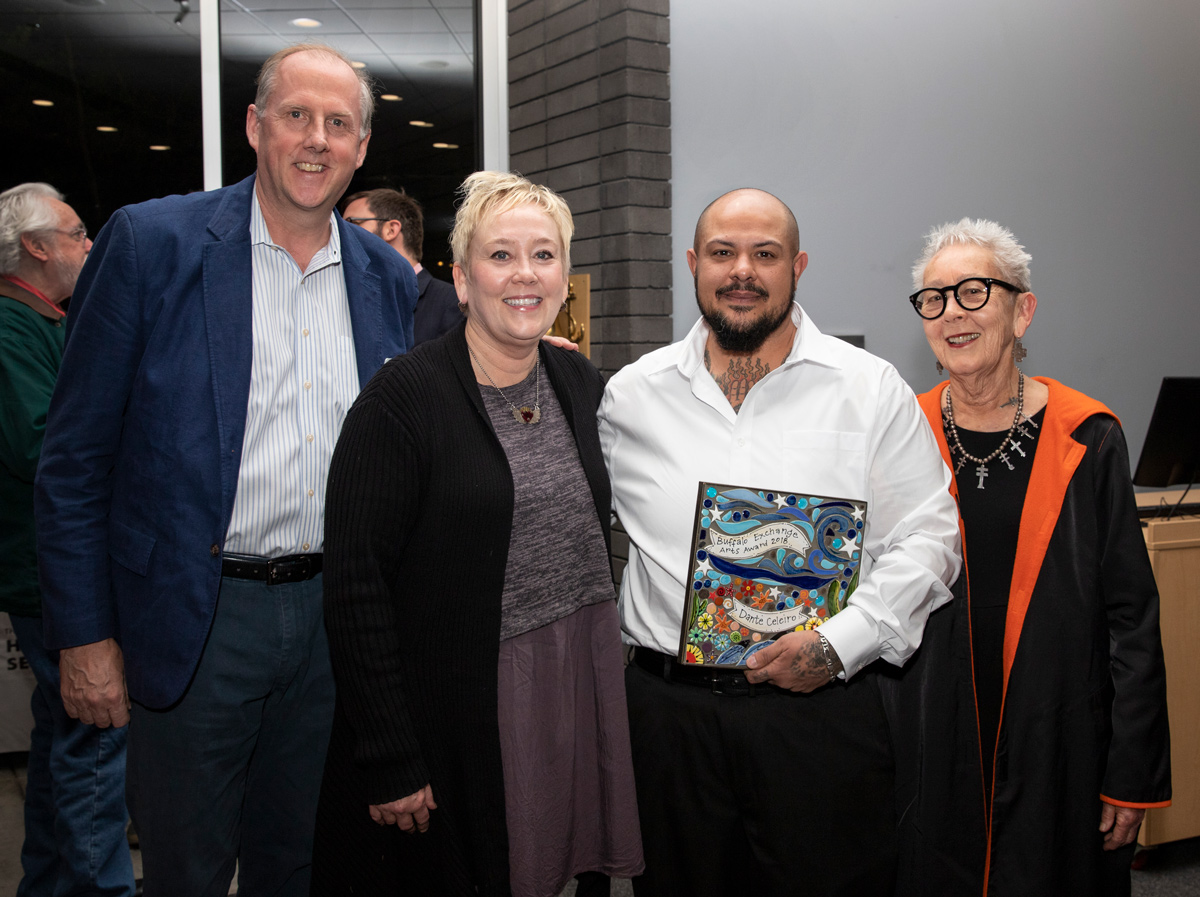 Buffalo Exchange Arts Awards Honorees
Nathanael Gregory Myers, Multi-Discipline Performing Artist and 2017 Arts Award Recipient
As a multidisciplinary artist, Nathanael has showcased his art throughout a wide array of Tucson venues – most notably through his work with the Museum of Contemporary Art and through performances at Artifact Dance Project and The Rogue Theatre (you can also find some of his paintings hung in galleries across town!). A painter, dancer and musician, Nathanael works to combine romanticism, biology and elements of nature as he explores the mediums of visual and performing arts.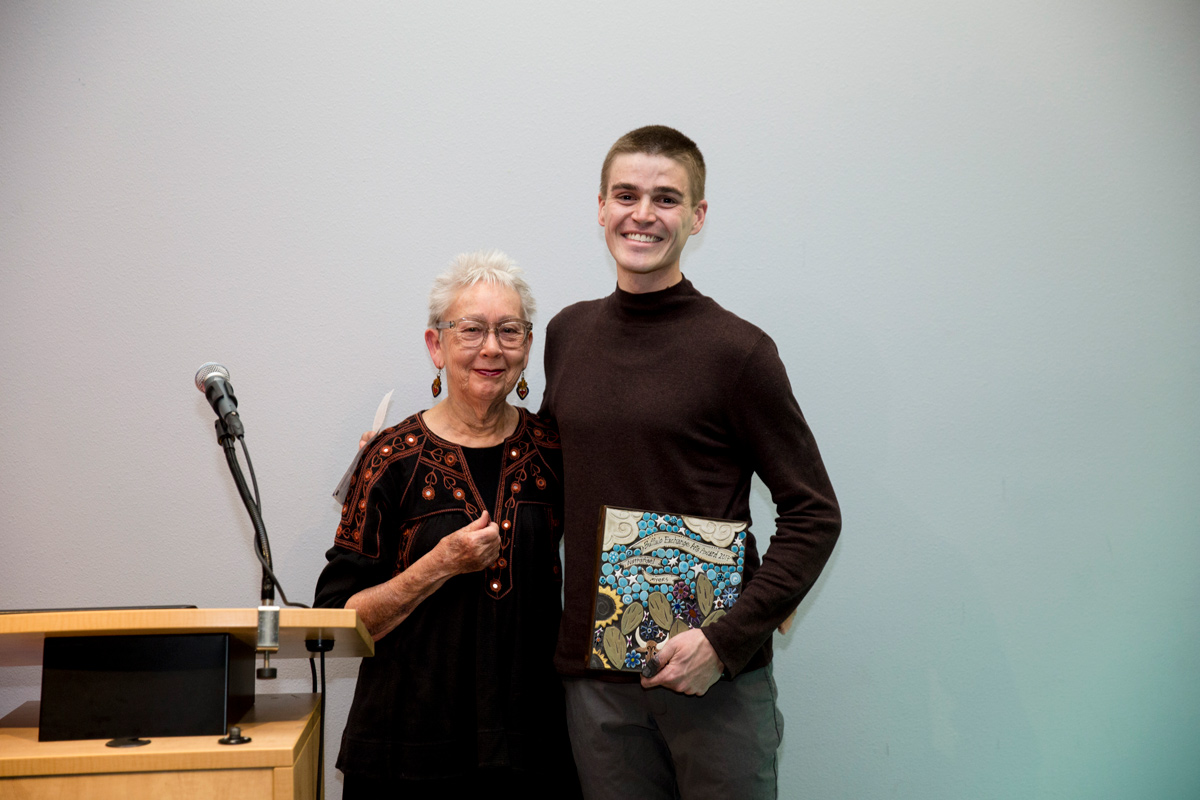 Rachael Rios, Visual Artist and 2016 Arts Award Recipient
The 2016 Buffalo Exchange Emerging Artist in Visual Arts Award went to artist Racheal Rios. Rachael is a native Tucsonan who describes her drawings as a reflection of her relationship with the desert and the things that inhabit it — common elements of her artwork include cactus flowers and various Arizona wildlife such as coyotes, javelinas and jaguars.
Rick Wamer, Visual & Performing Artist and 2015 Arts Award Recipient
Rick Wamer has been described by Tucson Weekly as "part dancer, part actor, part comedian". Mentored by the famed French actor and mime Marcel Marceau, Rick is a globally recognized performing artist who inspires and touches the lives of thousands each year. Rick is the co-founder of Embody Learning in Tucson.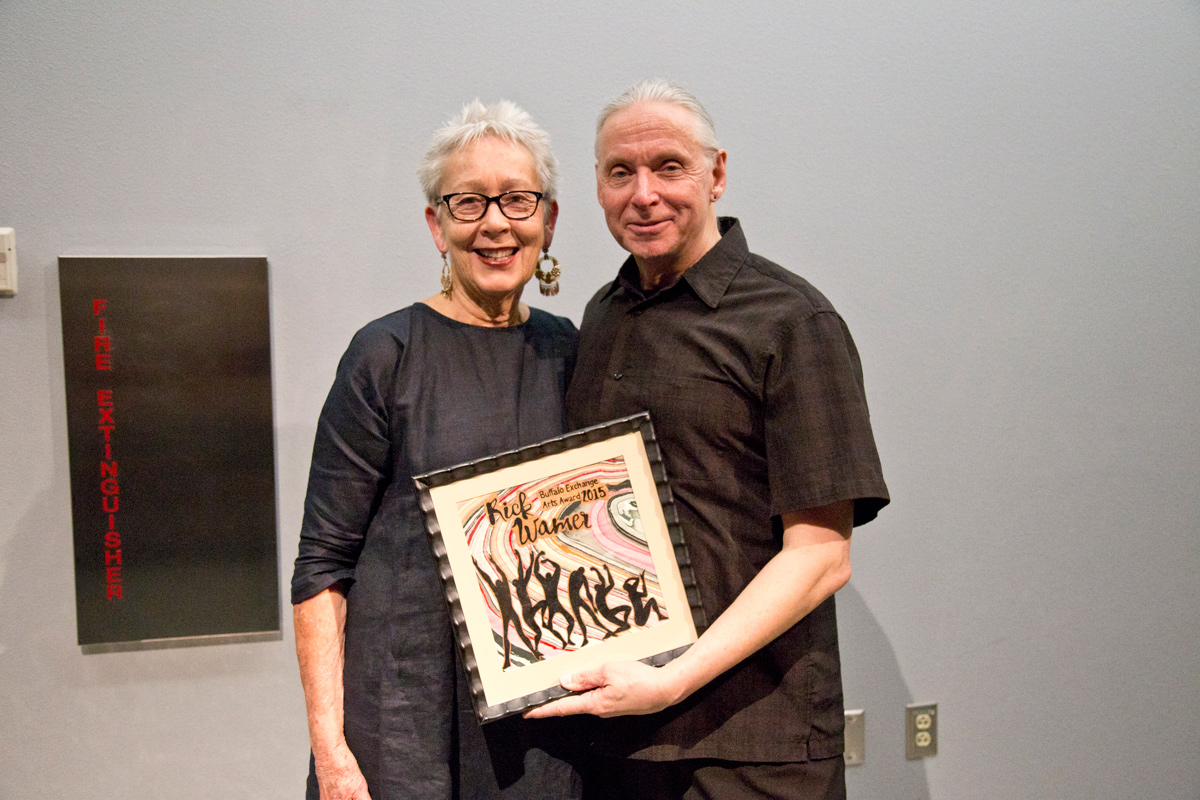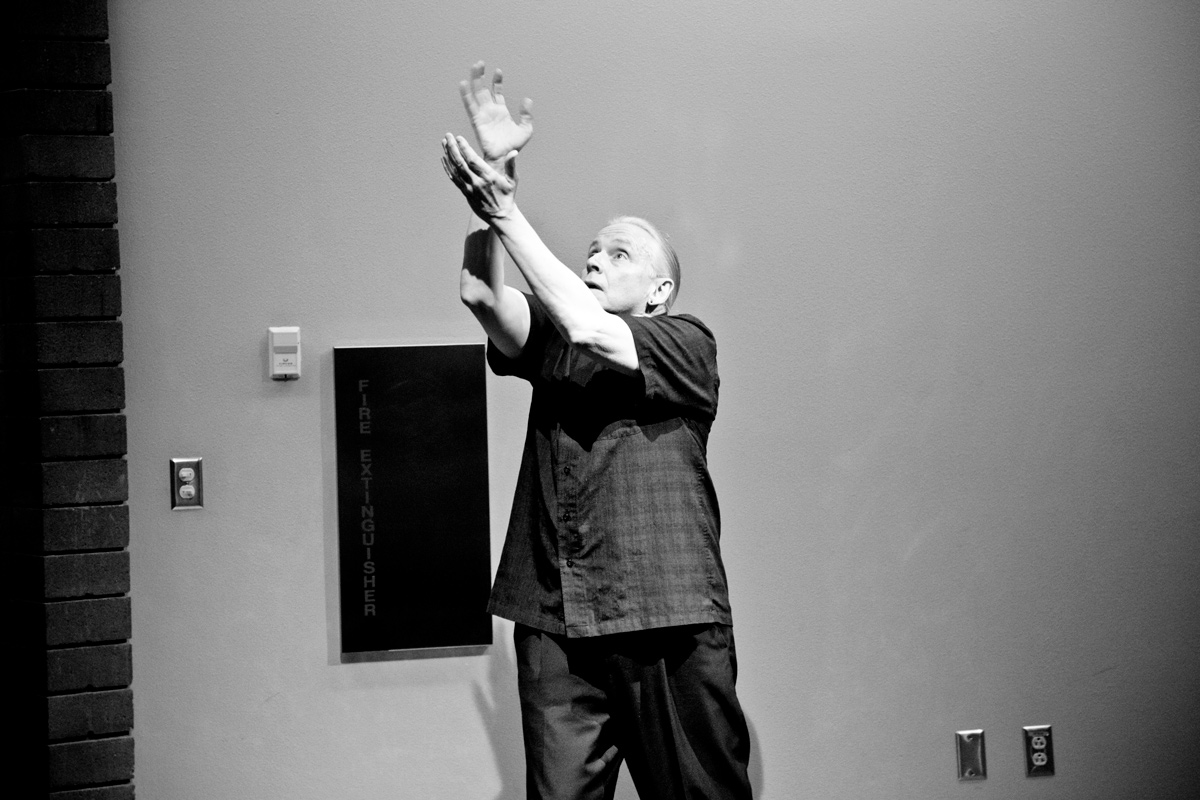 Chris Black, Performing Artist and 2014 Arts Award Recipient
Chris Black is a composer and performer from Tucson. Currently playing primarily as a solo double bassist, he is the founder of the alt-classical chamber music concert series ChamberLab.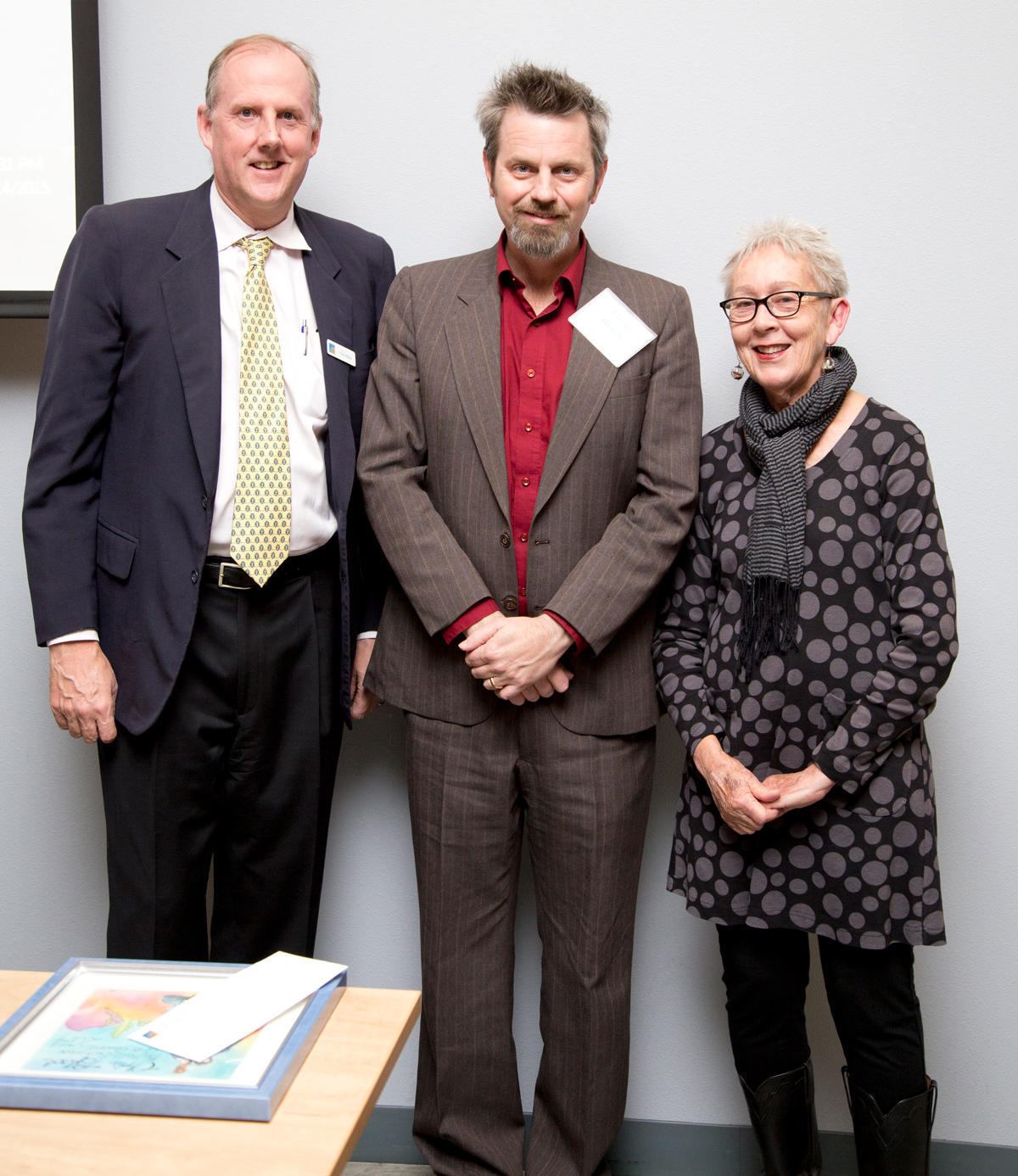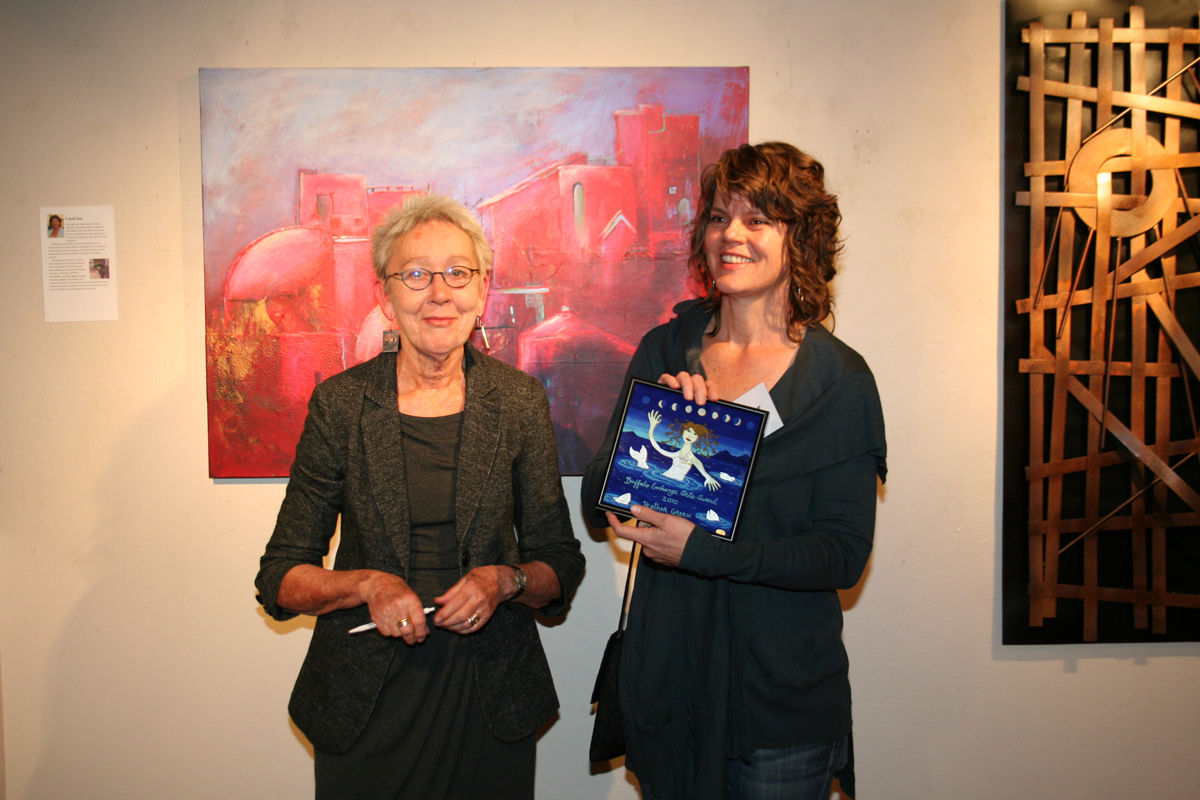 Heather Green, Visual Artist and 2010 Arts Award Recipient
The 2010 Arts Award was bestowed upon visual artist Heather Green. In Green's own words, her work examines the "historical and ecological narratives of the Northern Gulf of California and Sonoran Desert." A Tucson native, Heather currently works in Tempe as Assistant Professor of Book Arts at Arizona State University.
Since its creation in 1994,
Buffalo Exchange
has
awarded over $214,000
to artists in Southern Arizona. As we look forward to the next decade, we're reminded of a quote from Spencer Block:
"Artists are the visionaries. They go where no one has gone and show us the way."
In 2020 and the years beyond, we can count on
Buffalo Exchange
and the
Community Foundation for Southern Arizona
to continue to celebrate artists in our community so they may continue their work, and in turn, continue to
show us the way into the future.