B

log
Fashion – Style – Trends
6 Tips for Shopping the Earth Day $1 Sale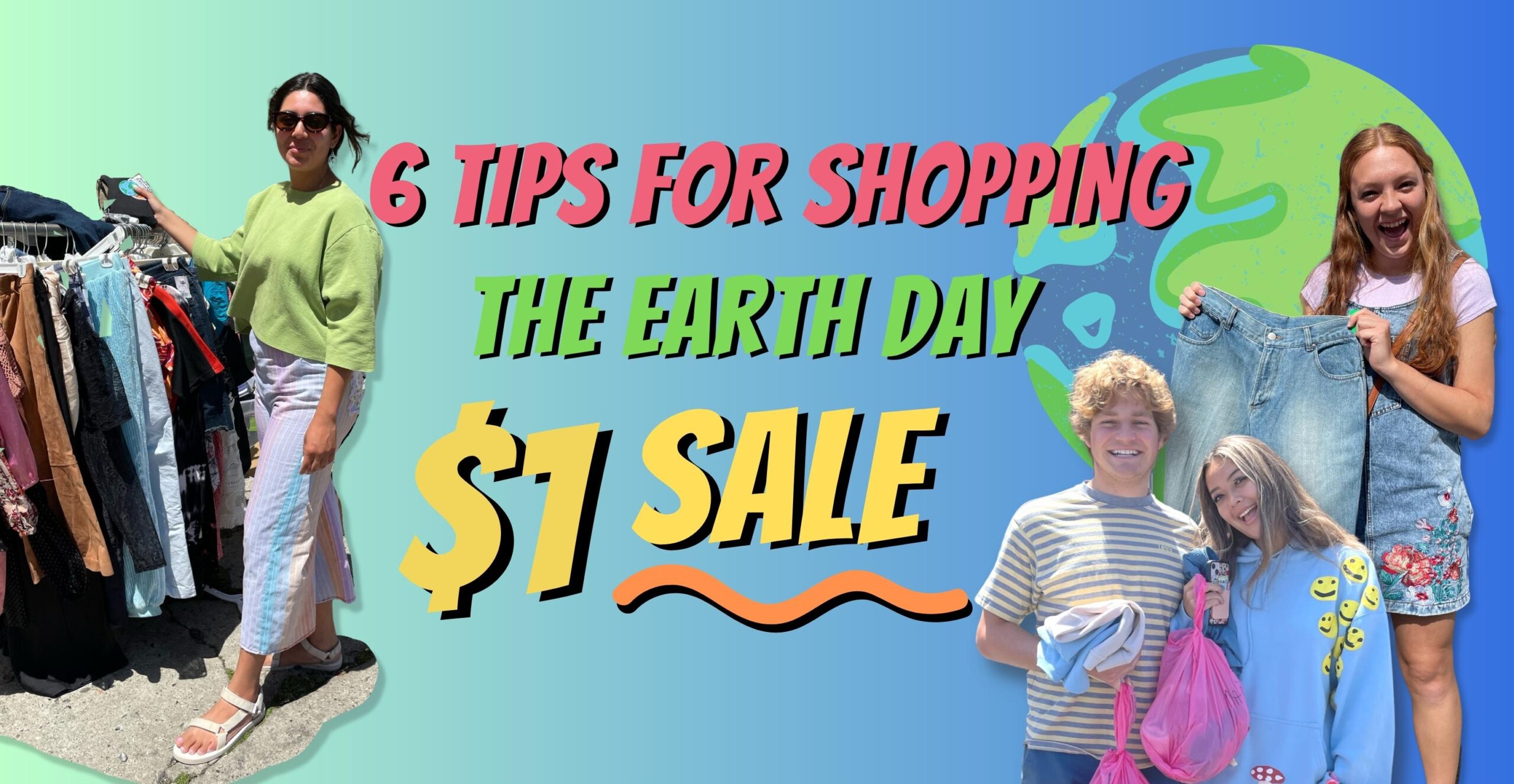 Get ready to shop till you drop for a BIG cause on Saturday, April 22nd at our annual Earth Day $1 Sale benefiting The Elephant Sanctuary in Tennessee. All Buffalo Exchange locations (excluding outlets) will have a special selection of clothing and accessories for just $1 apiece to raise funds for this incredible cause. Never been to a Buffalo Exchange $1 Sale before? Read ahead for our top tips to shop like a pro!
Arrive Early!
Stock is limited and $1 items move quickly, so your best bet for scoring sweet finds is to arrive early. The sale starts at normal store opening hours, but lots of shoppers like to line up a bit early. At some locations, you'll have a time limit for shopping to ensure that as many people as possible get a chance at scoring some $1 finds.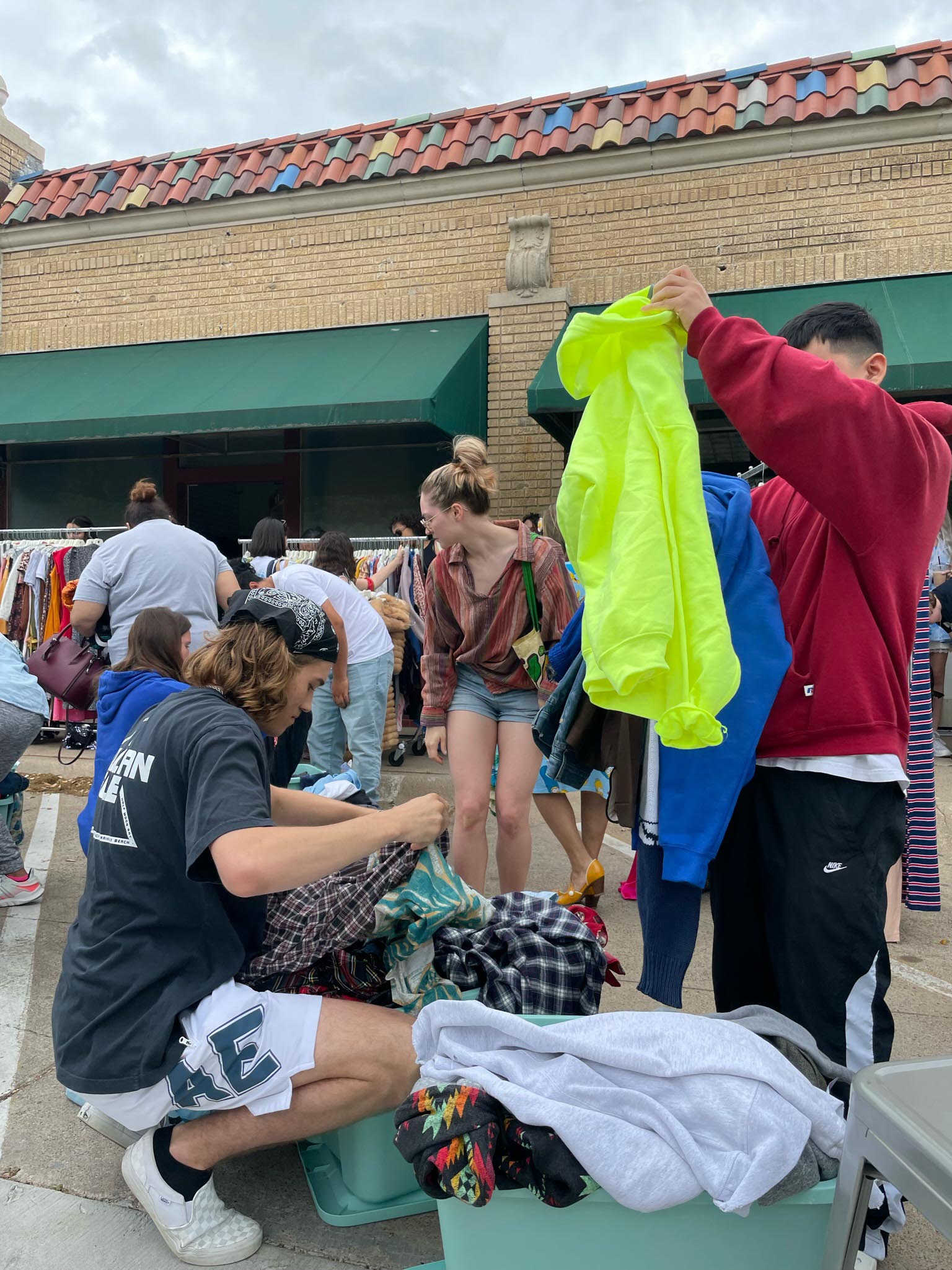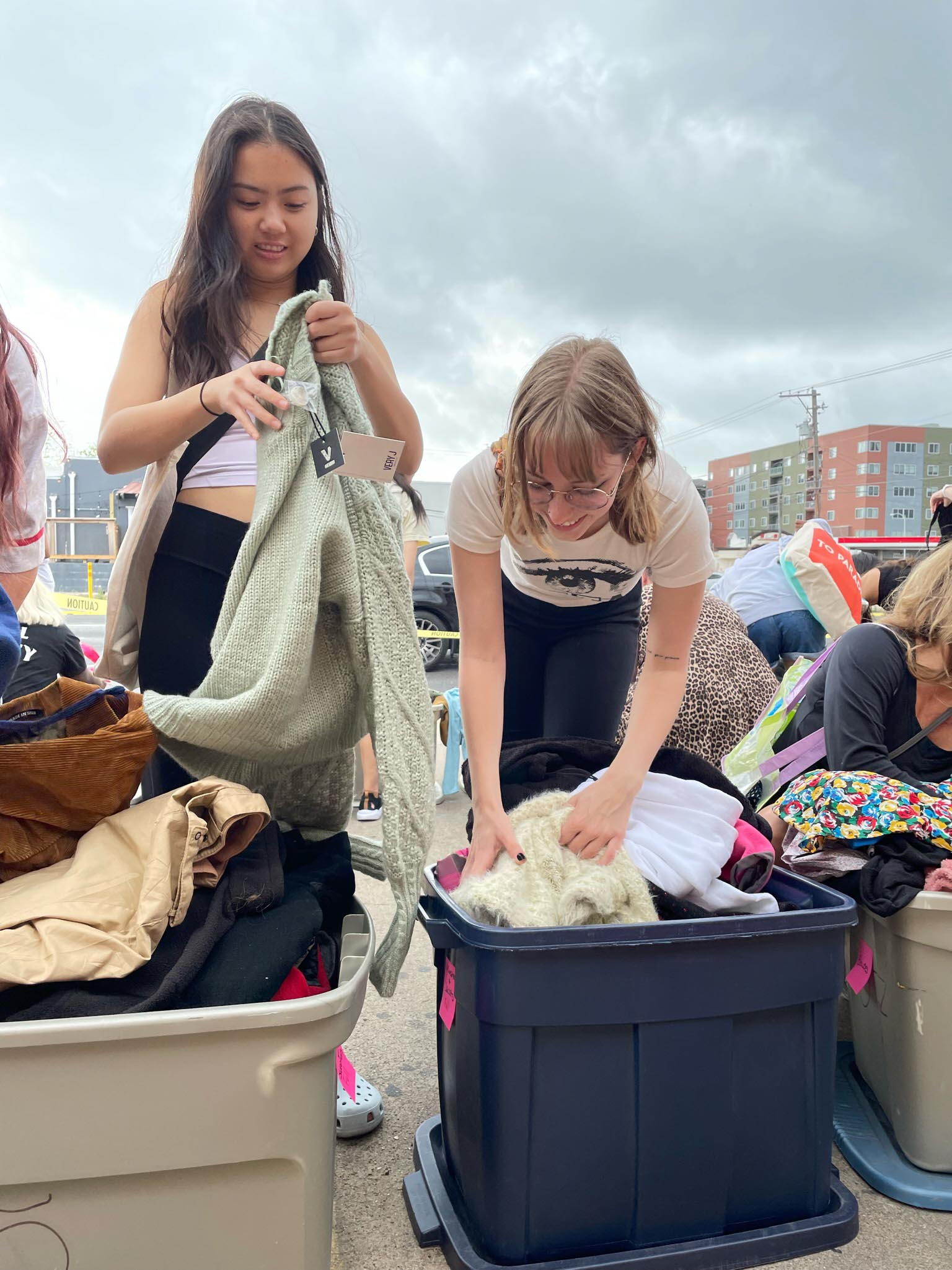 Stop by the ATM
The $1 Sale is CASH ONLY, so make sure to stop by the ATM before you arrive. You won't be able to use store credit or gift cards on $1 sale items, but you'll still be able to use them on our normal merch if you decide to shop the store afterwards.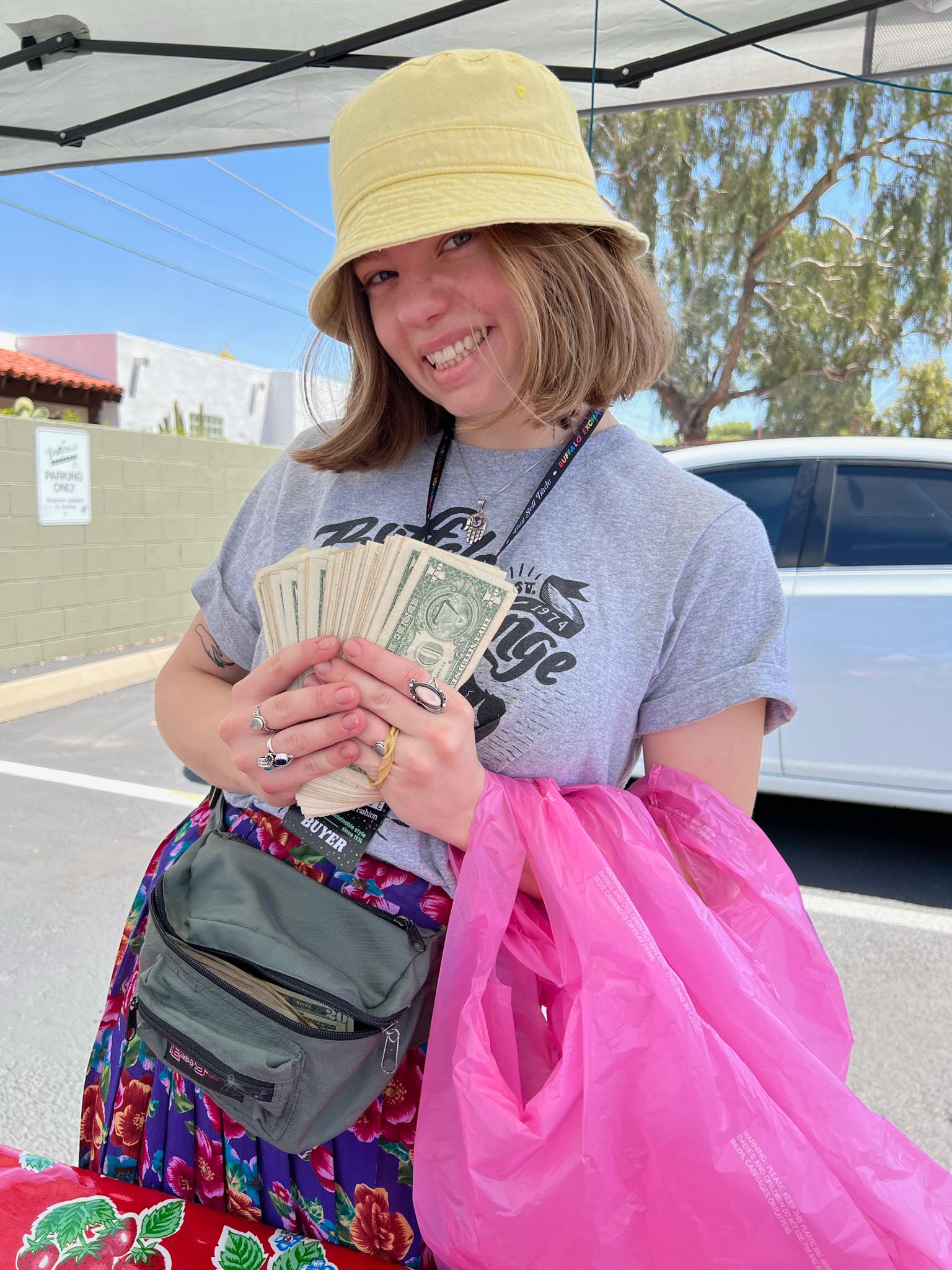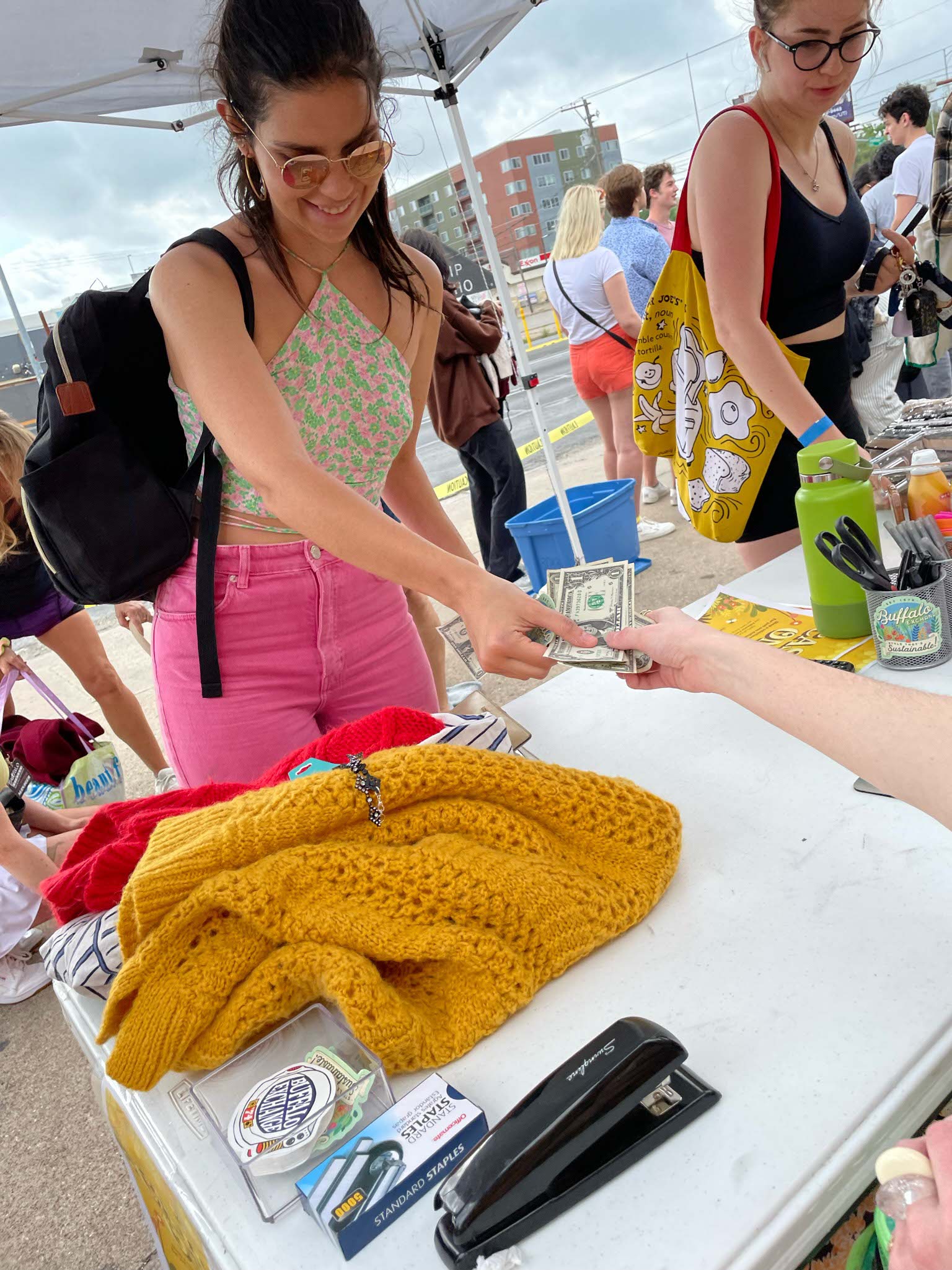 Dress Comfortably & Bring a Friend!
Since dressing rooms won't be available for the $1 Sale items, it's helpful to wear comfortable clothing that you can try on over. At most locations, the sale will take place outside, so a hat, sunscreen and water bottle make great accessories as well! And, of course, you can't forget the best accessory of all: bring all your besties so you can snag great finds for each other and advise each other on which ones to pick up!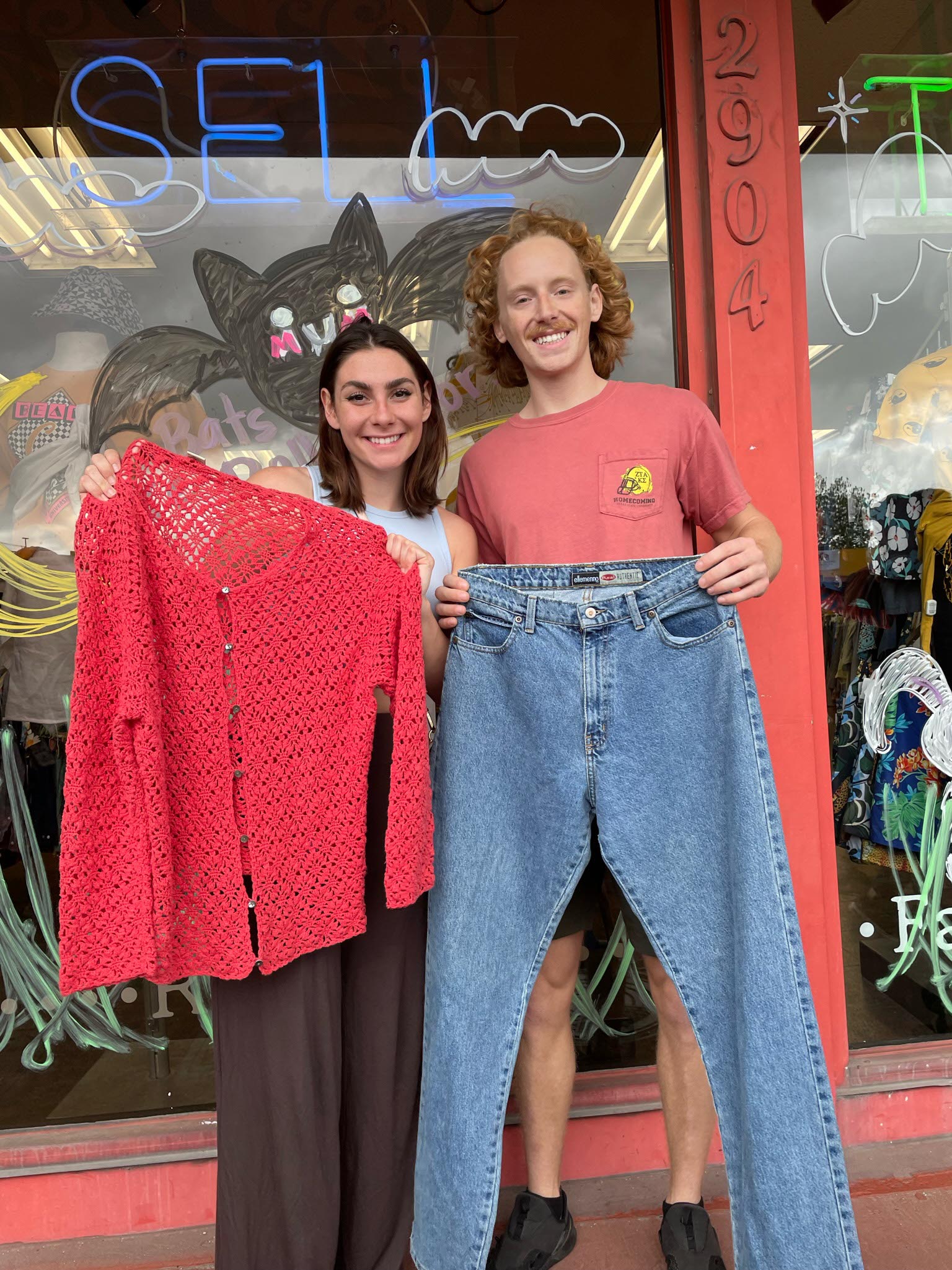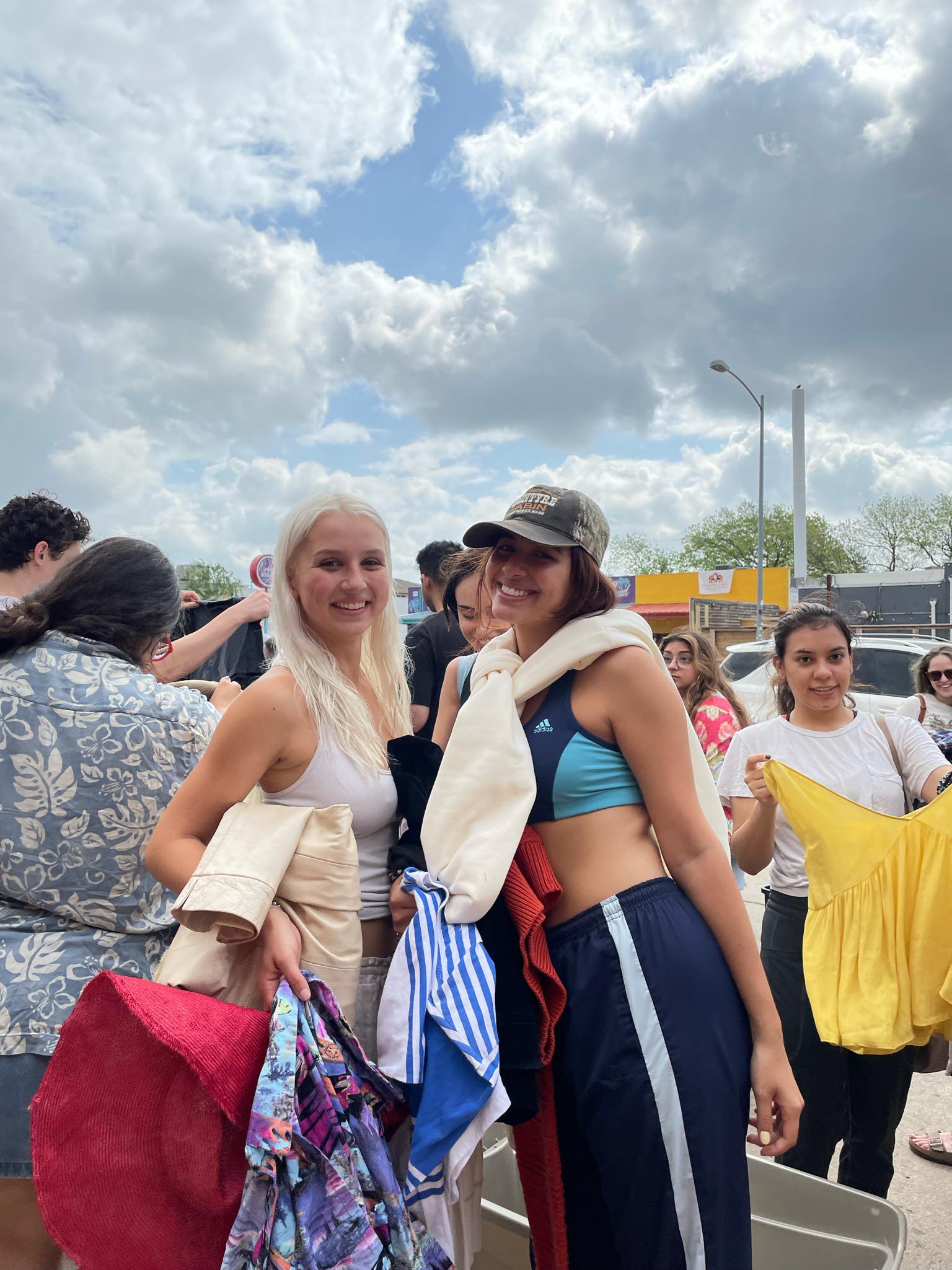 Bring a Reusable Tote
Chances are you'll find lots of great items, so plan ahead with your favorite reusable bag. If you're in the market for a new carry-all, try our Buffalo Exchange reusable totes, made from 70% recycled plastic! Keep in mind that, at many locations, you'll need to stash your $1 items in your car before heading in to shop or sell inside the store.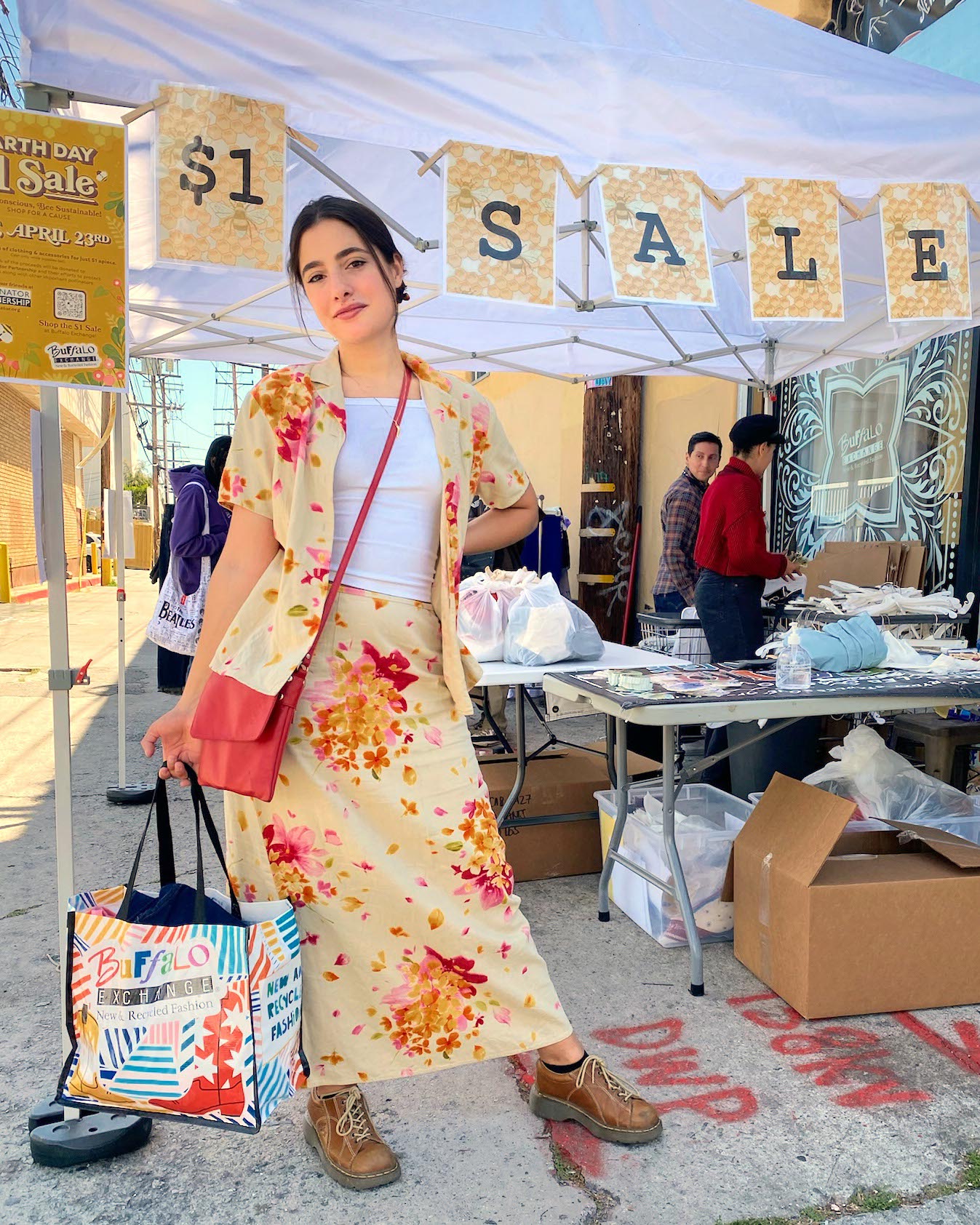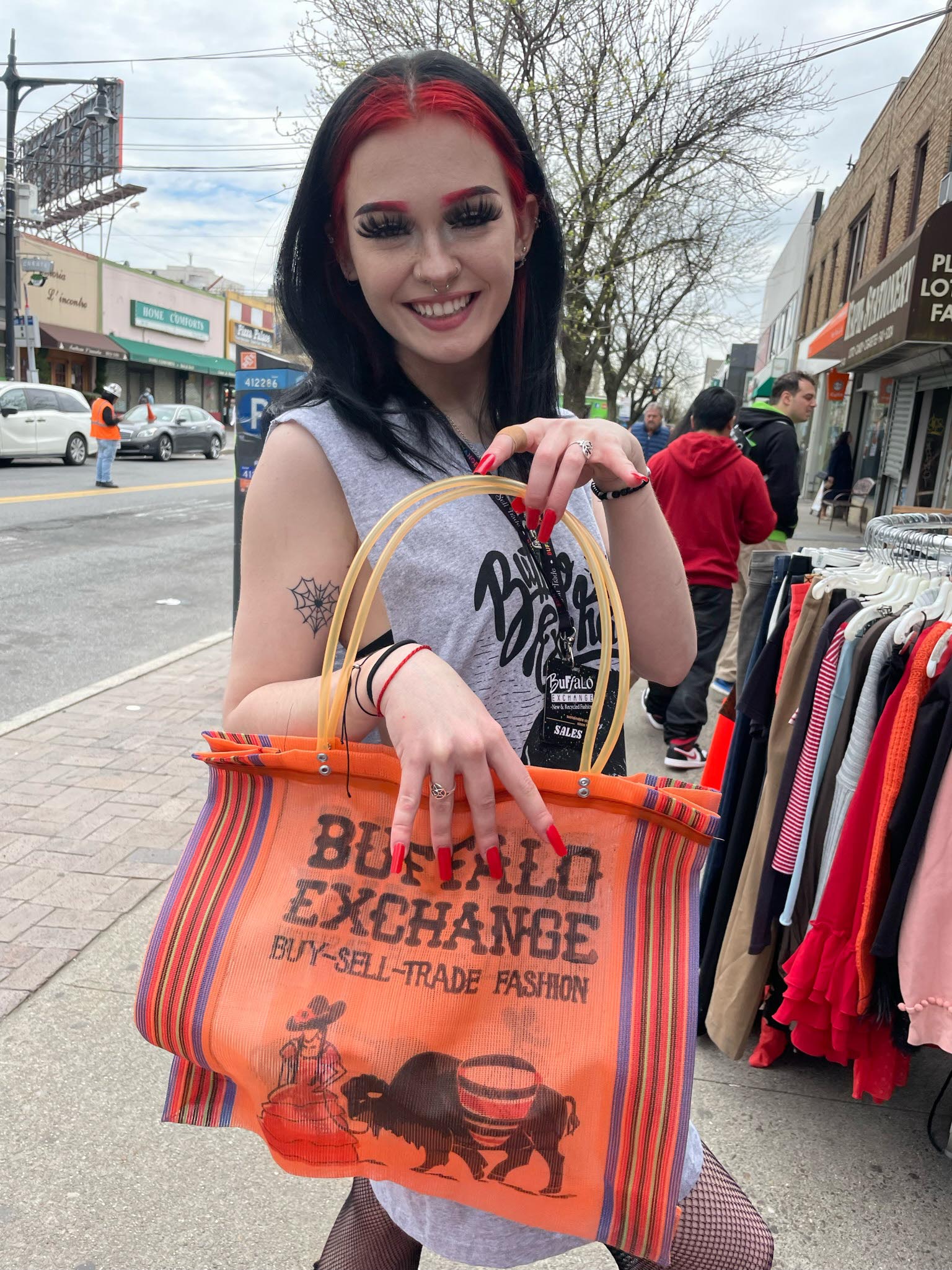 Celebrate Earth Month by Recycling Your Cleanout

While the sale outside may be all hustle and bustle, don't forget to stop inside the store to shop our regular inventory. If you've been spring cleaning, this is also a great chance to recycle your closet cleanout. We're buying for spring and the best of all seasons and you could grab cash or trade for your past favorites while keeping them in circulation and giving them the chance to spark joy for someone new!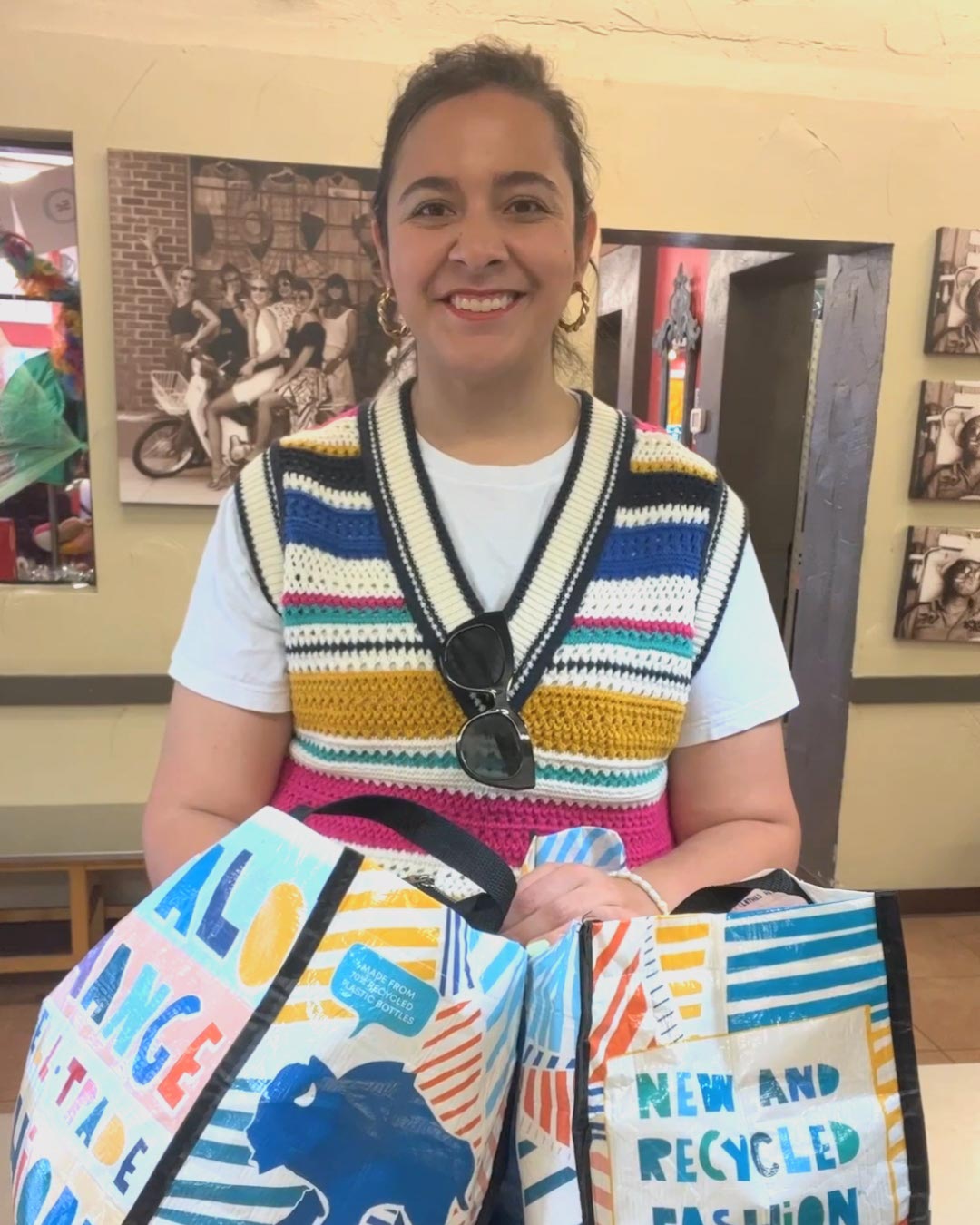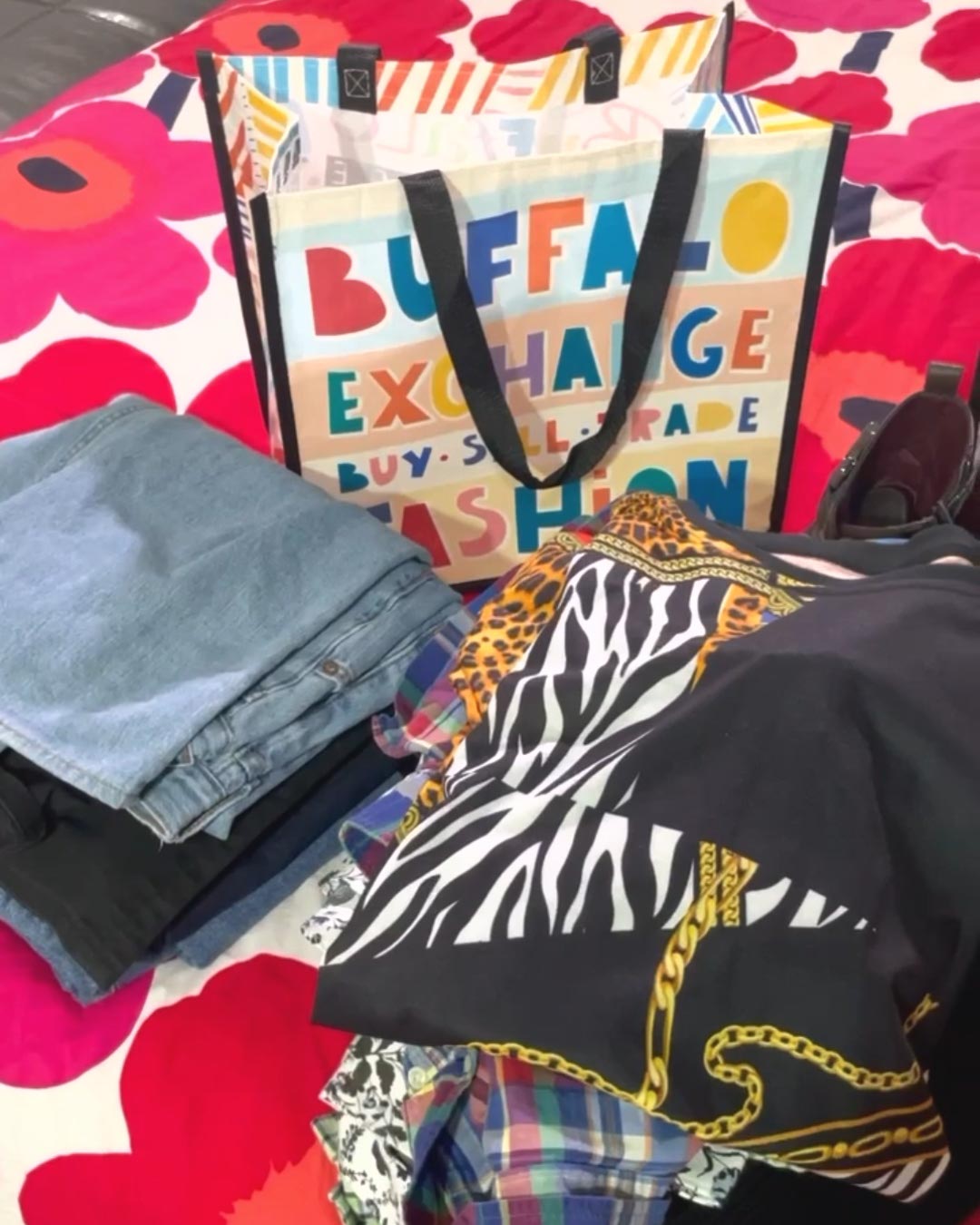 Be Kind ❤️

Before you consider fighting your neighbor for the amazing bag you just spied, remember that it's all for a good cause! Be kind to your fellow shoppers – after all, every dollar spent goes directly to The Elephant Sanctuary. And if you end up missing out on the $1 goodies this year, don't fret! We hold this sale every year on the Saturday closest to Earth Day. Sign up for our email list or follow us on TikTok & Instagram to stay in the loop and be the first to know about next year's sale deets!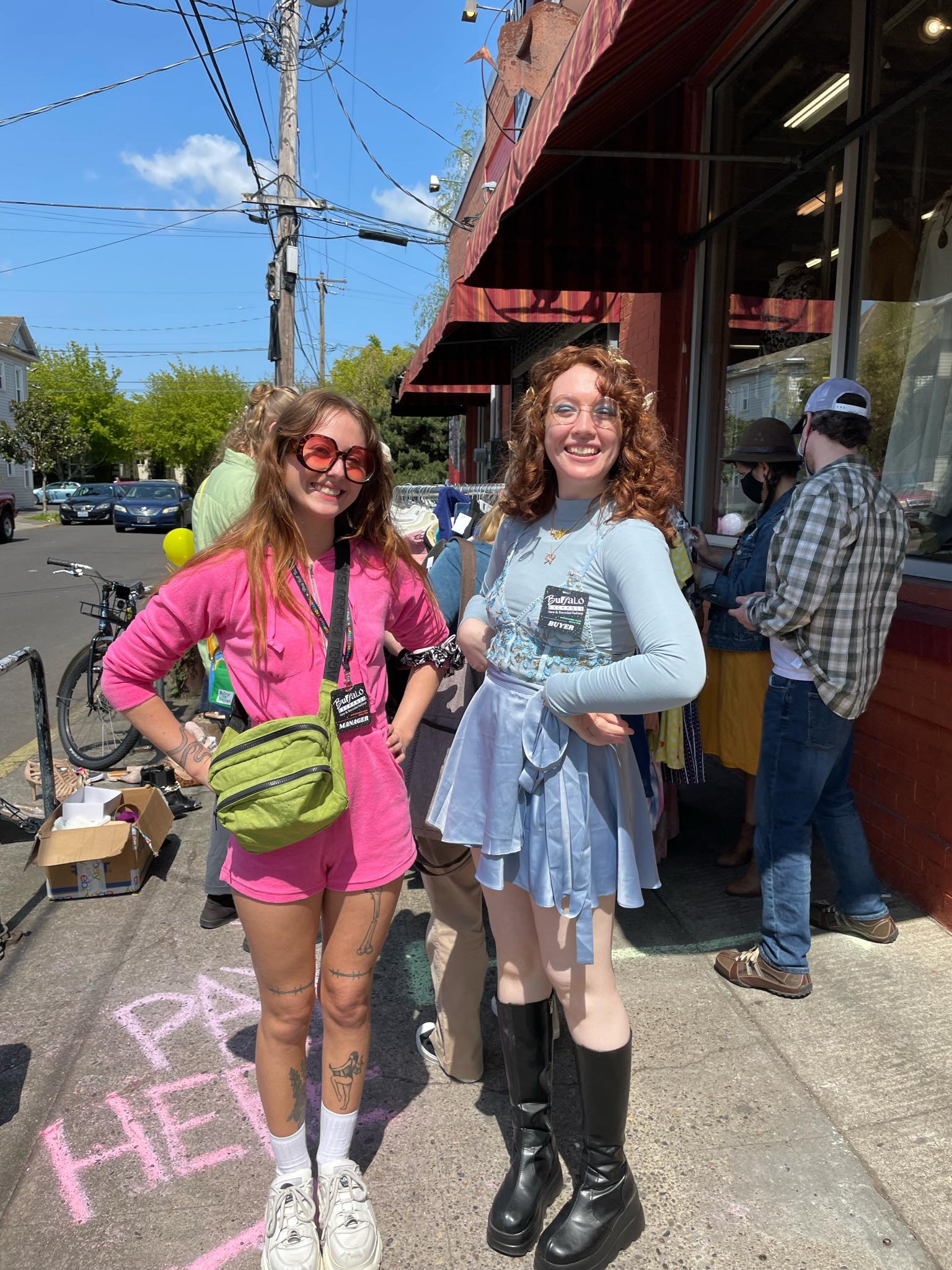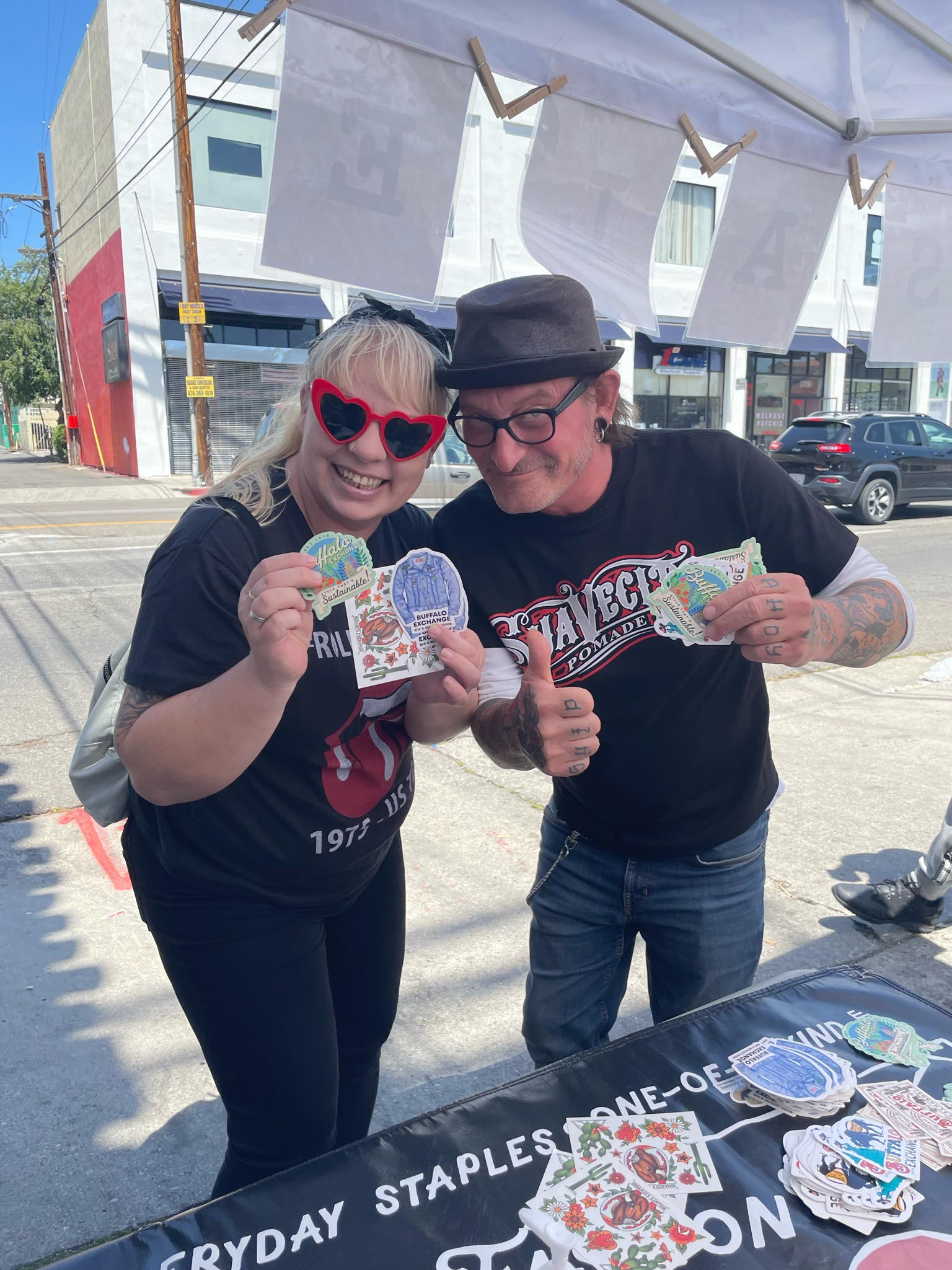 Psst, did you know that this year's beneficiary, The Elephant Sanctuary, has an EleCam where you can live-stream their resident pachyderms? Take a gander to see the incredible creatures you'll be supporting and read more about this keystone species. Then get ready and set to shop for a cause on April 22!