B

log
Fashion – Style – Trends
15 Ghastly-Good Costumes for Halloween 2020!

Can you feel the chill in the air?
Halloween is almost here!
Even though we may not be able to go door-to-door trick-or-treating or attend a public Halloween bash this year, there are still plenty of ways to party. Here are a few activities to help you get into the
Halloween spirit:
Carve

pumpkins

with your besties on Facetime
Virtual

haunted

house tours
Halloween

movie marathon

+ (online) viewing party
Visit an outdoor pumpkin patch or

corn maze

Send

Trick-or-Treat emails

to your friends (and don't forget to send along something sweet, like a gift-card for goodies)!
Host a virtual

costume party

on Zoom
Now that you've got a few ideas for how to celebrate while staying socially-distant, scroll through for some of our favorite Halloween costumes!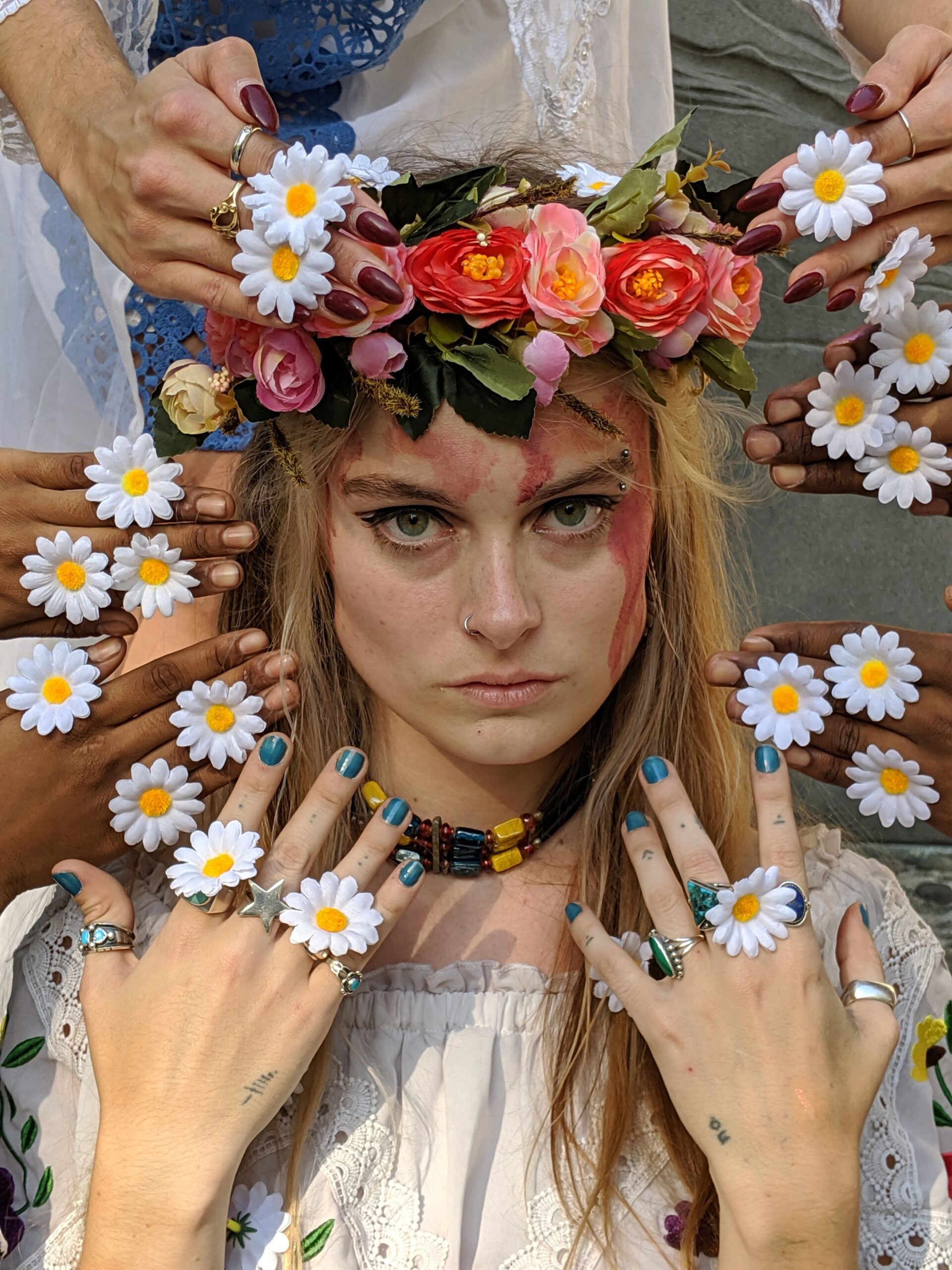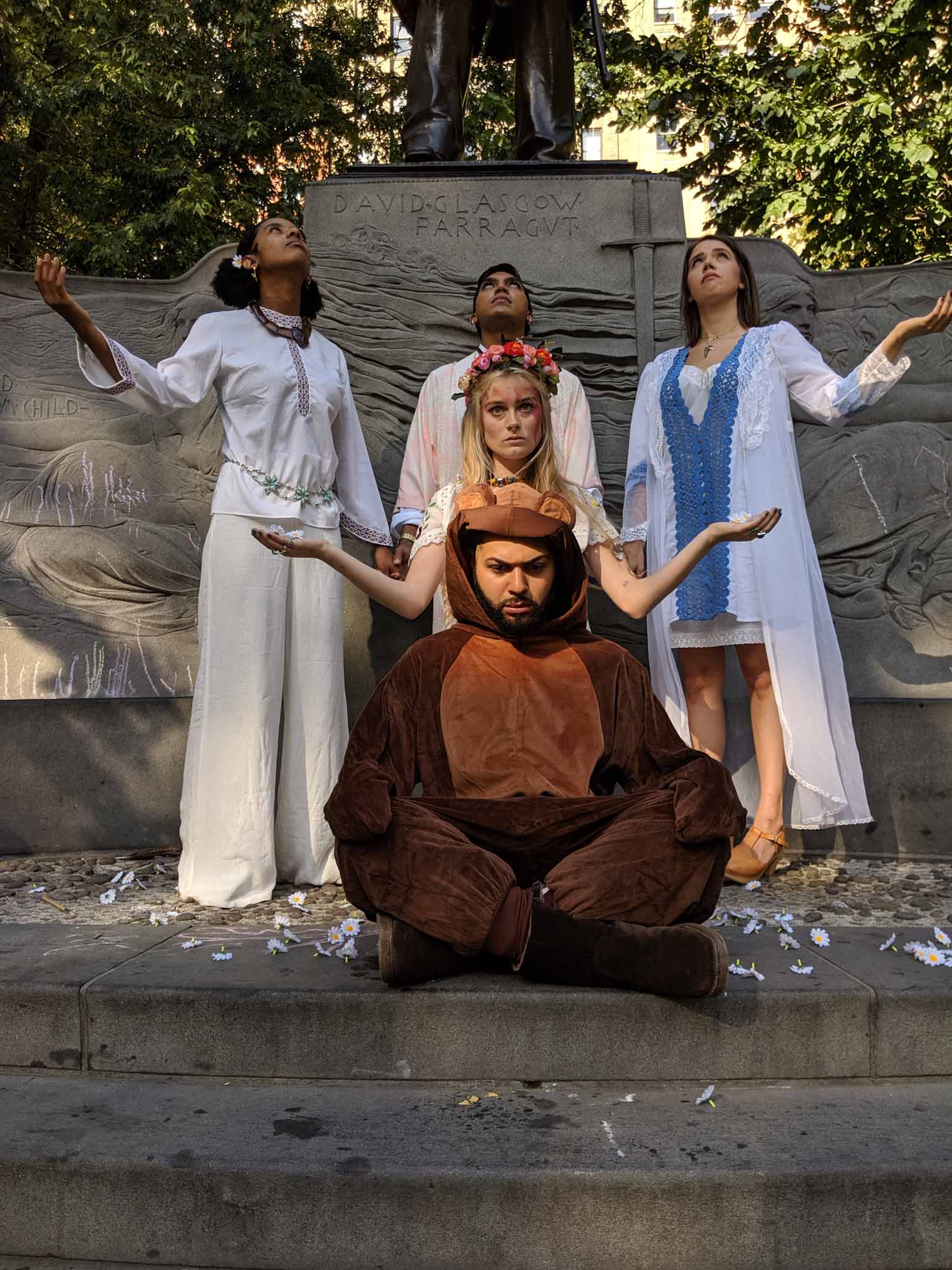 Crown yourself the May Queen of Halloween in a Midsommar group costume!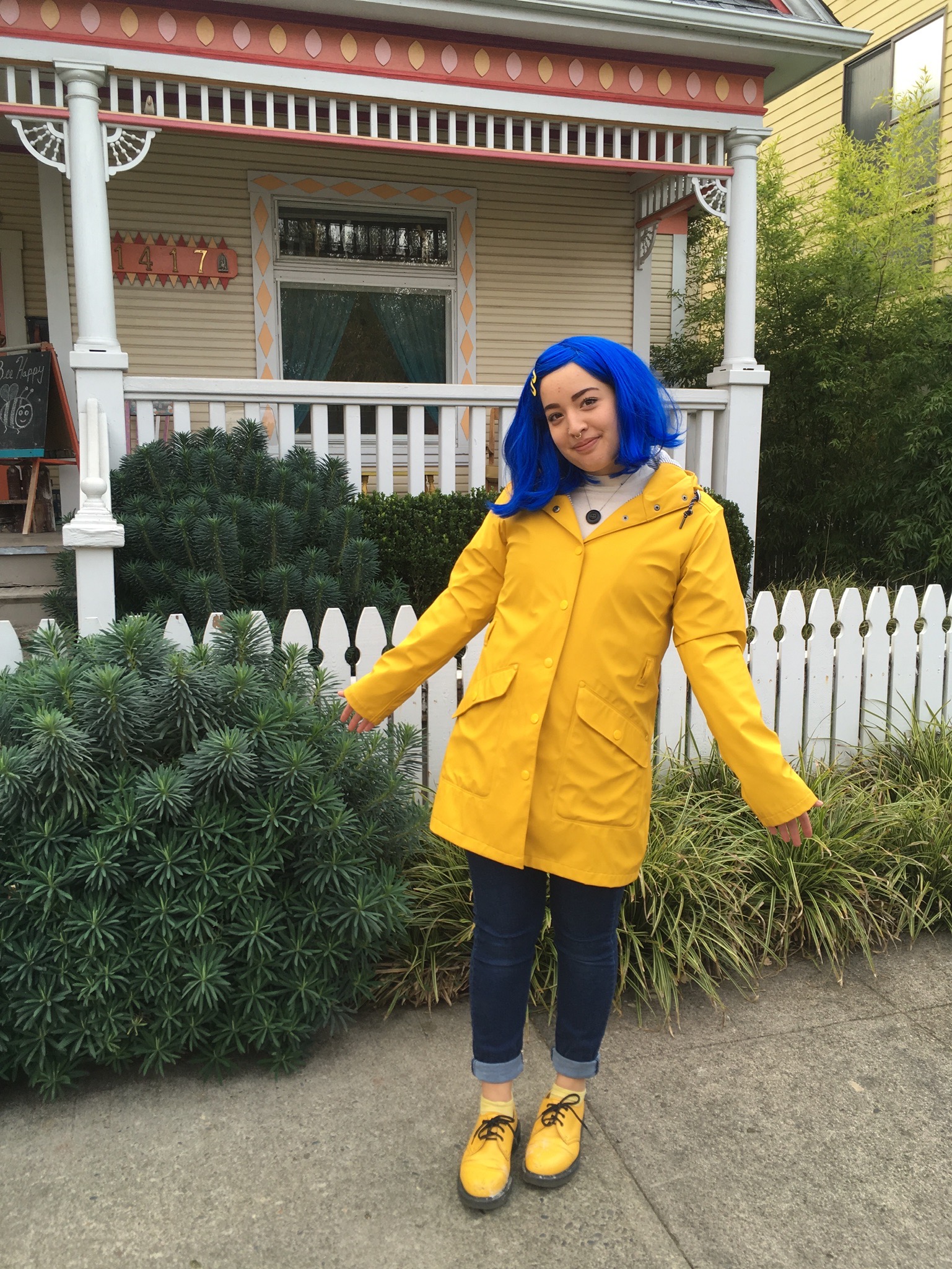 Brave Halloween night as one of our favorite fearless book characters, Coraline.
We're off to see the wizard — and the wonderful world of Halloween costumes at Buffalo Exchange!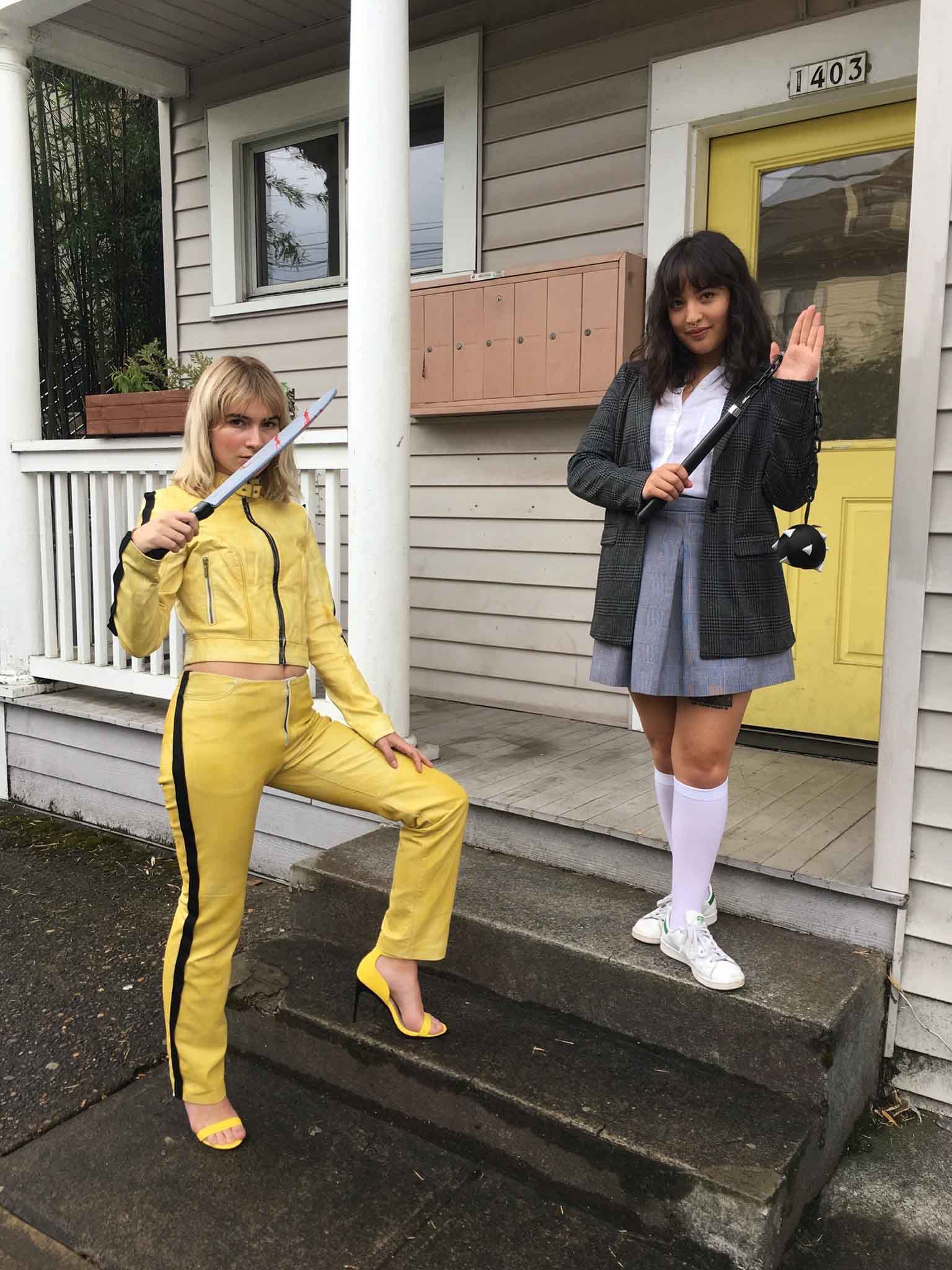 Cross Halloween costume shopping off your list with the Kill Bill duo.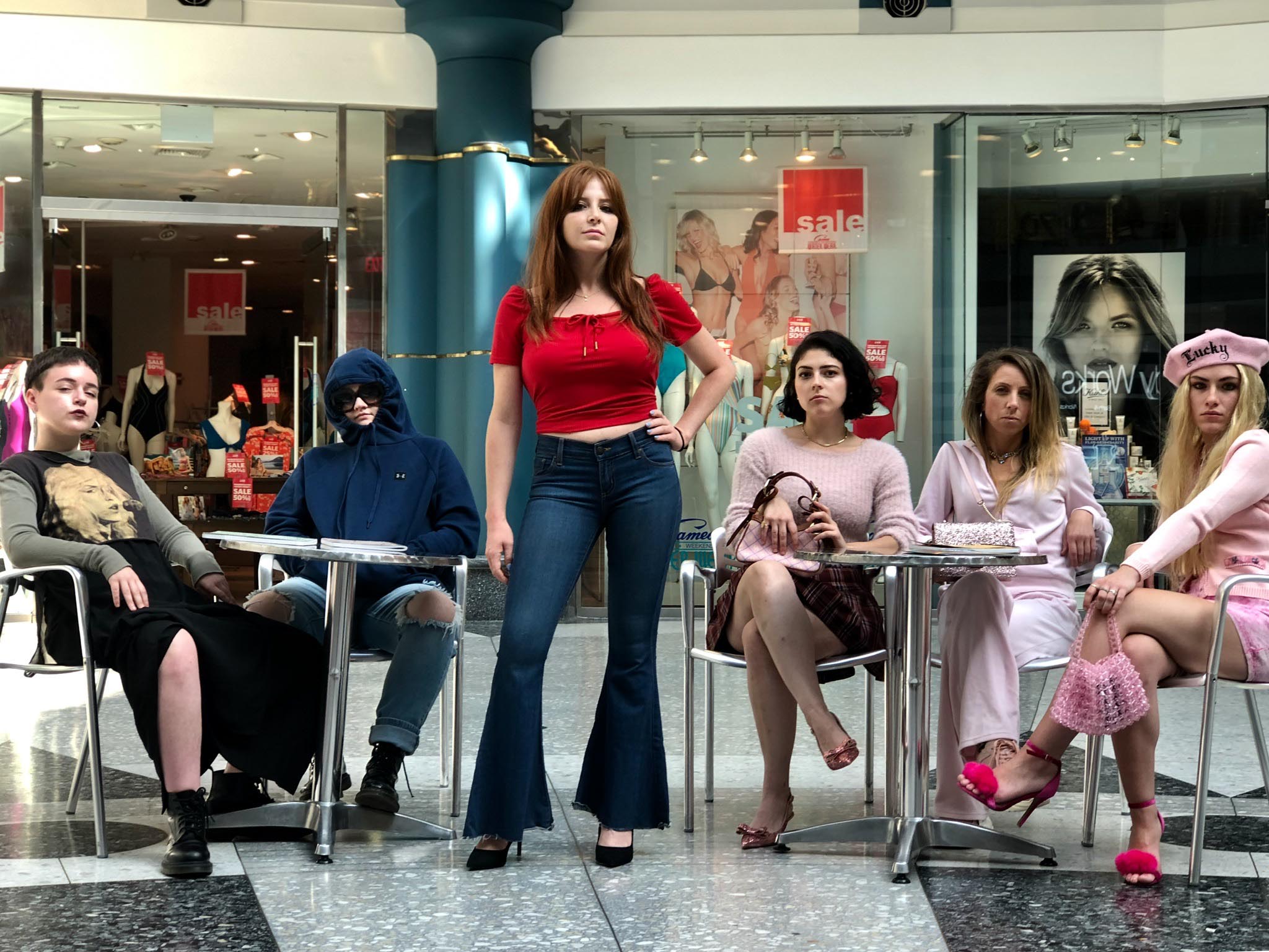 A Mean Girls group costume? That is so fetch!
Zoinks, it's the witches – actually, it's the Hex Girls! Team up with your squad, Zoom style, for a Mystery Inc group costume.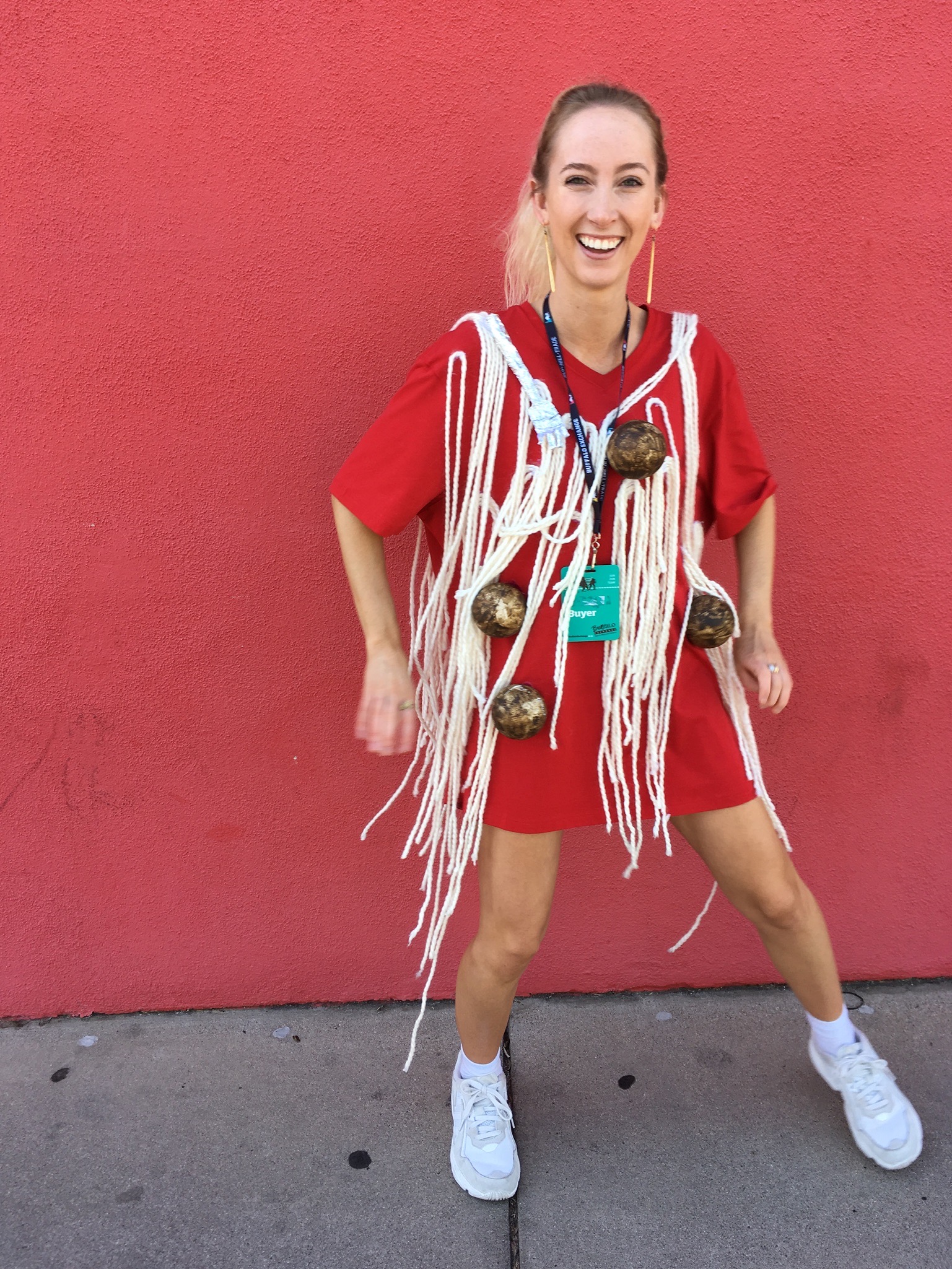 DIY spaghetti and meatball costume? Now that's what we call an 'outfit recipe'!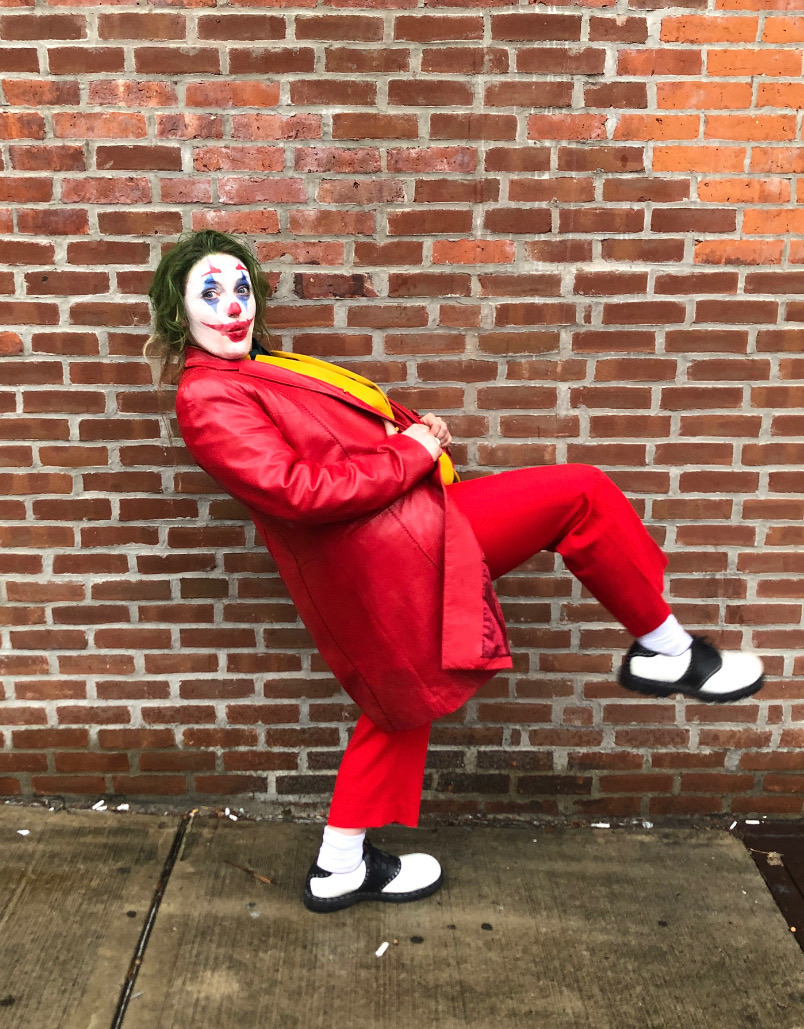 Put a smile on everyone's face this Halloween with a spot-on Joker costume.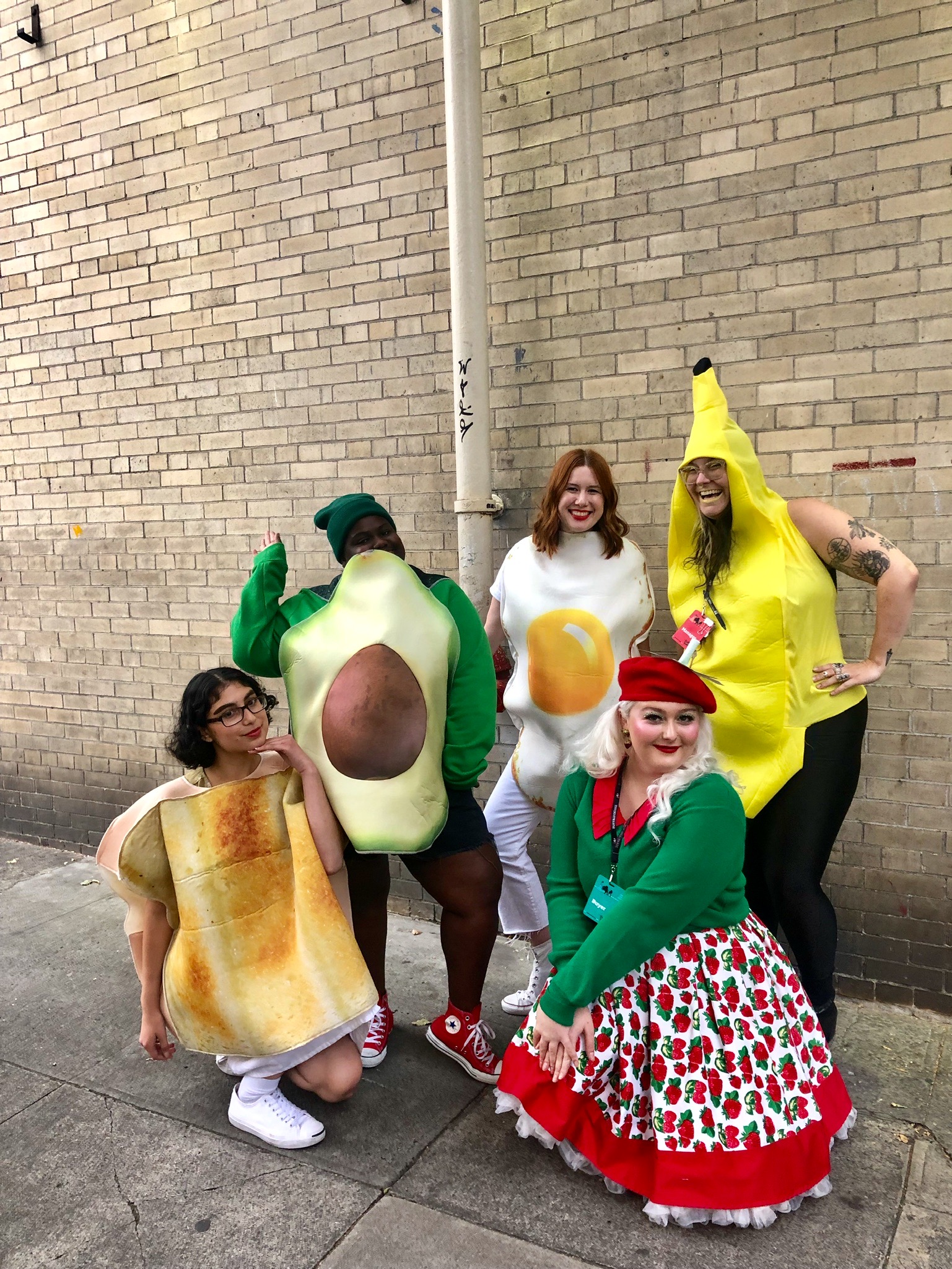 For a well-balanced breakfast – we mean, Halloween costume – shop at Buffalo Exchange.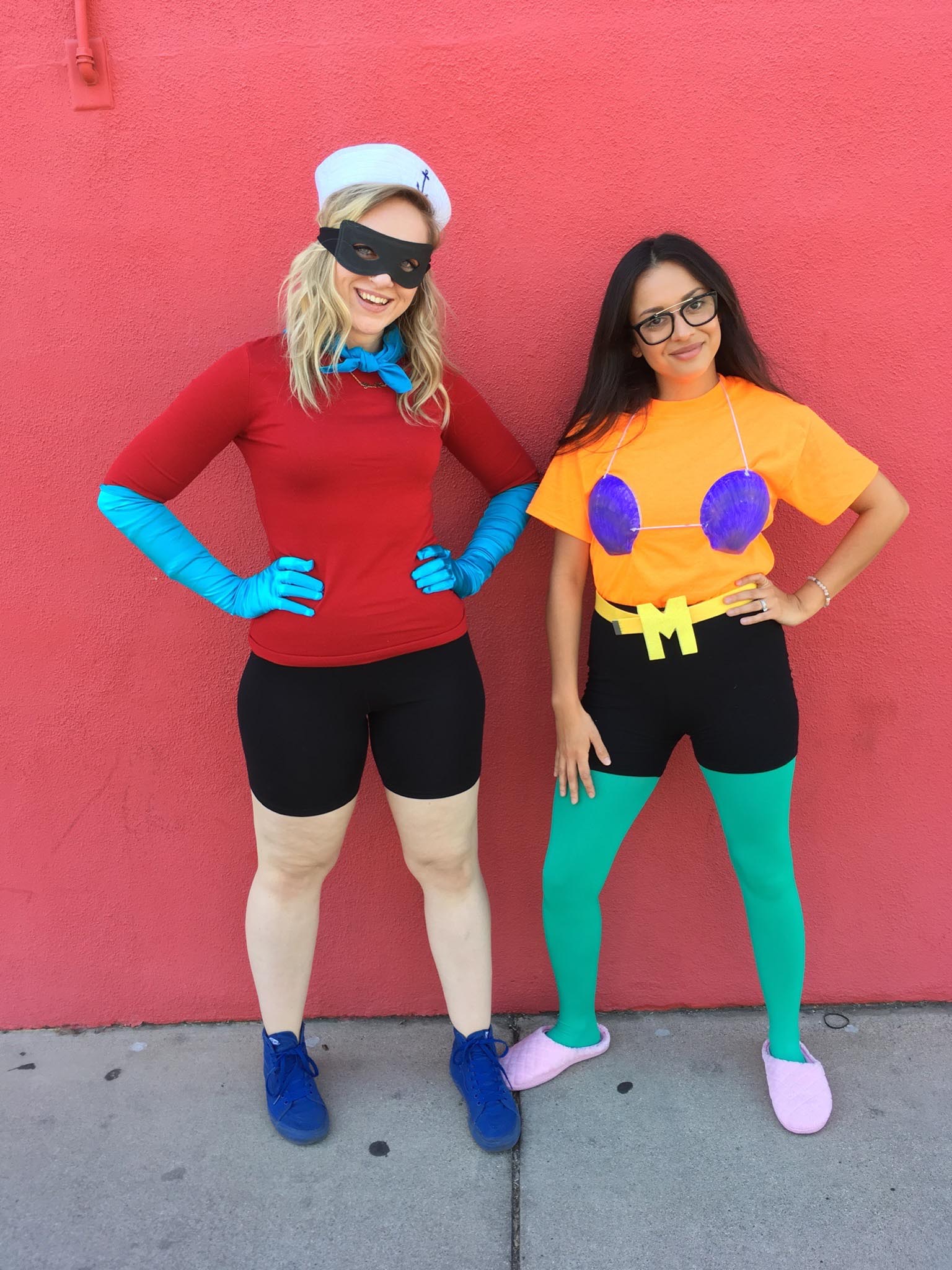 One of our favorite dynamic duos from under-the-sea, Mermaid Man and Barnacle Boy from Spongebob Squarepants!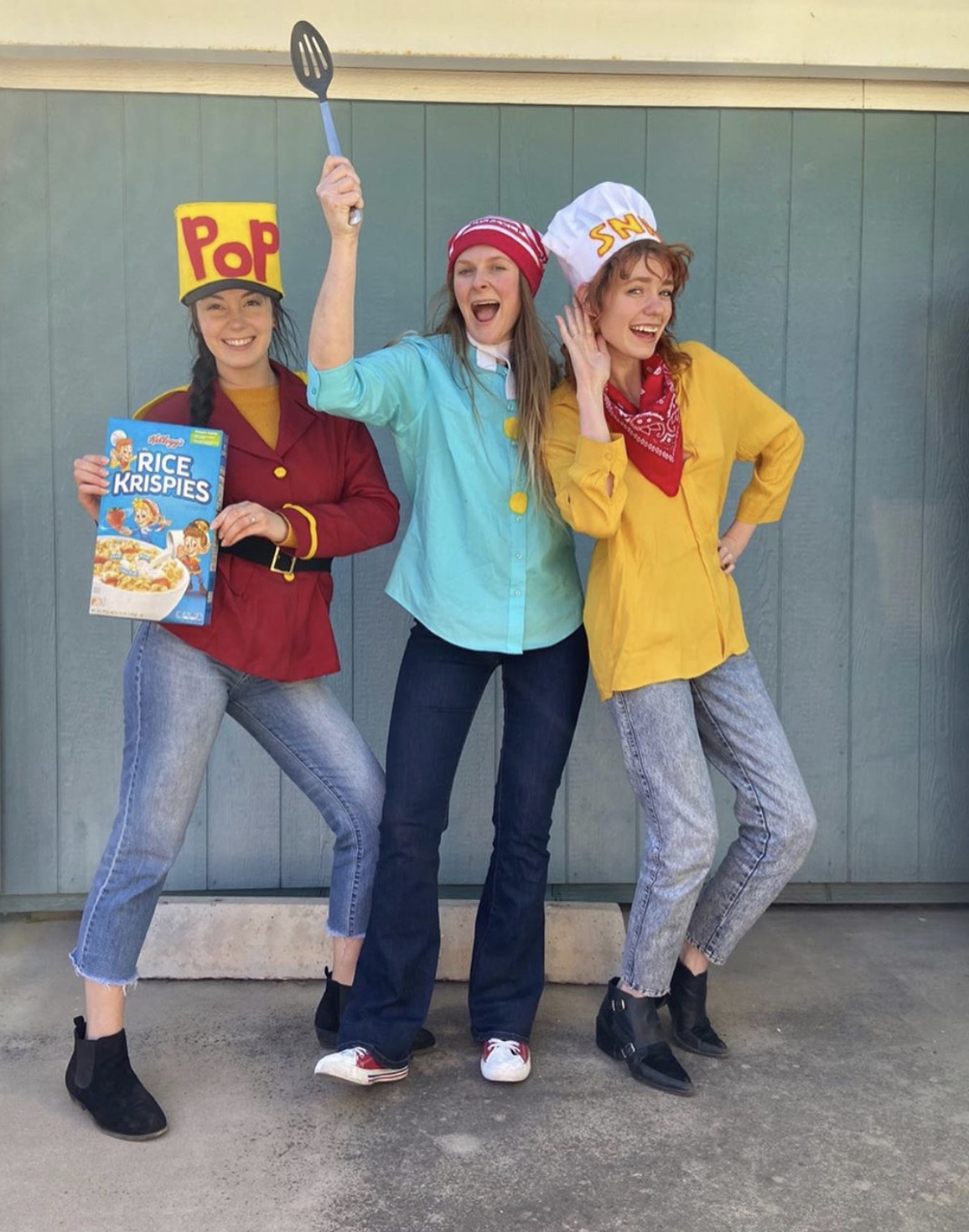 For Halloween looks that really snap, crackle and pop, DIY your own cereal mascot ensemble.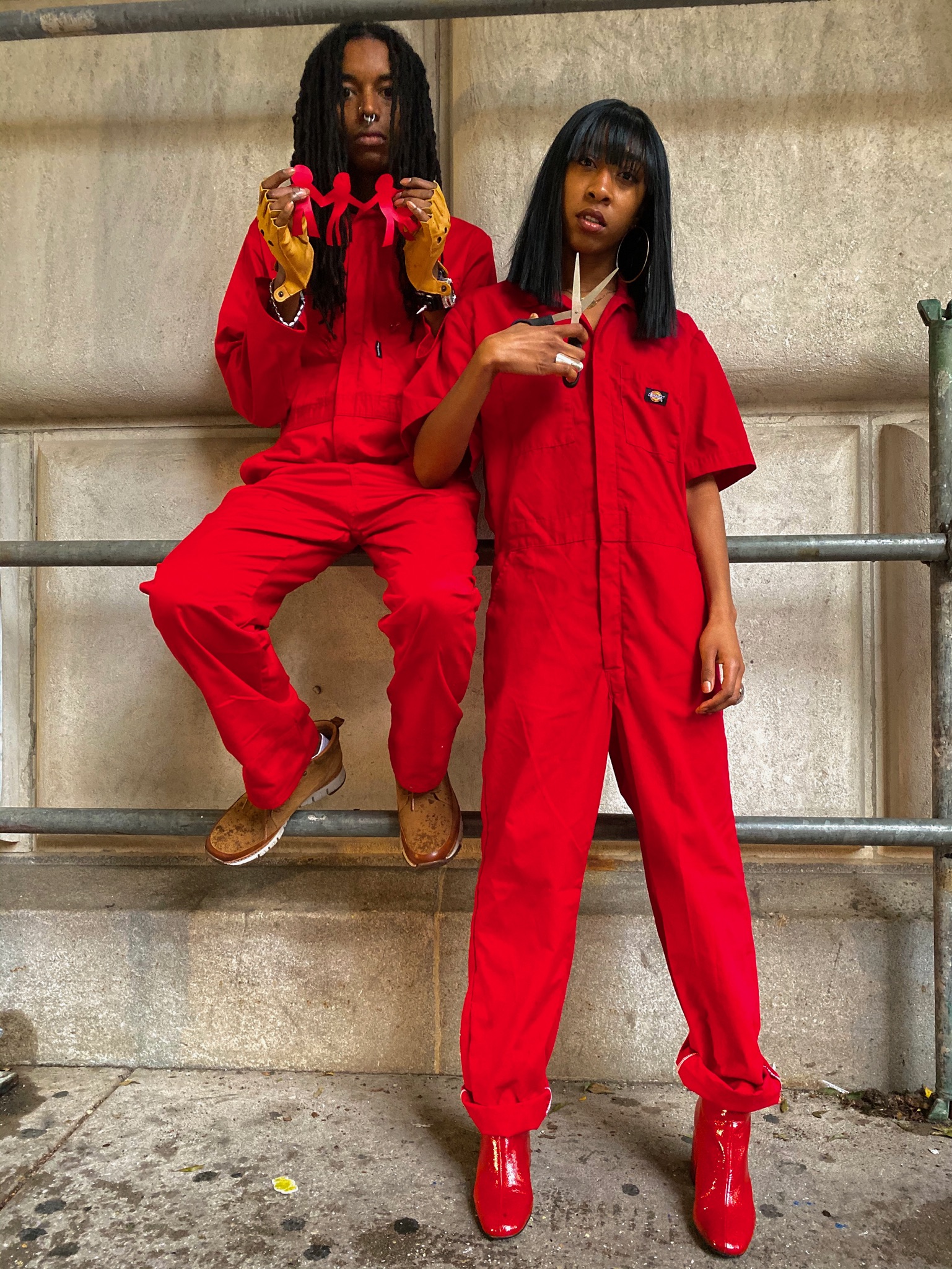 We're seeing double with this Tethered 'US' couples costume!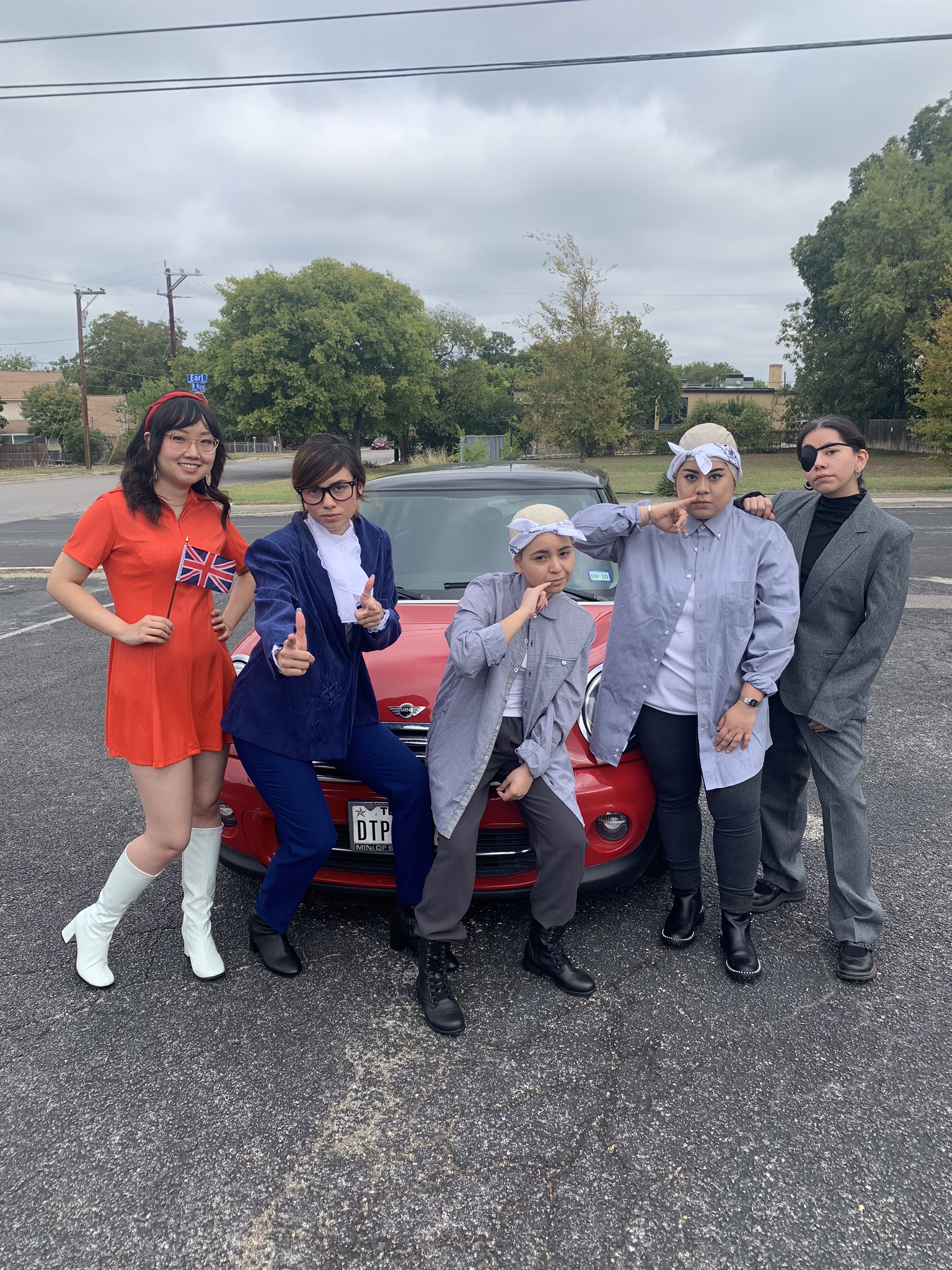 We SPY a groovy group costume: Austin Powers, Dr. Evil and more!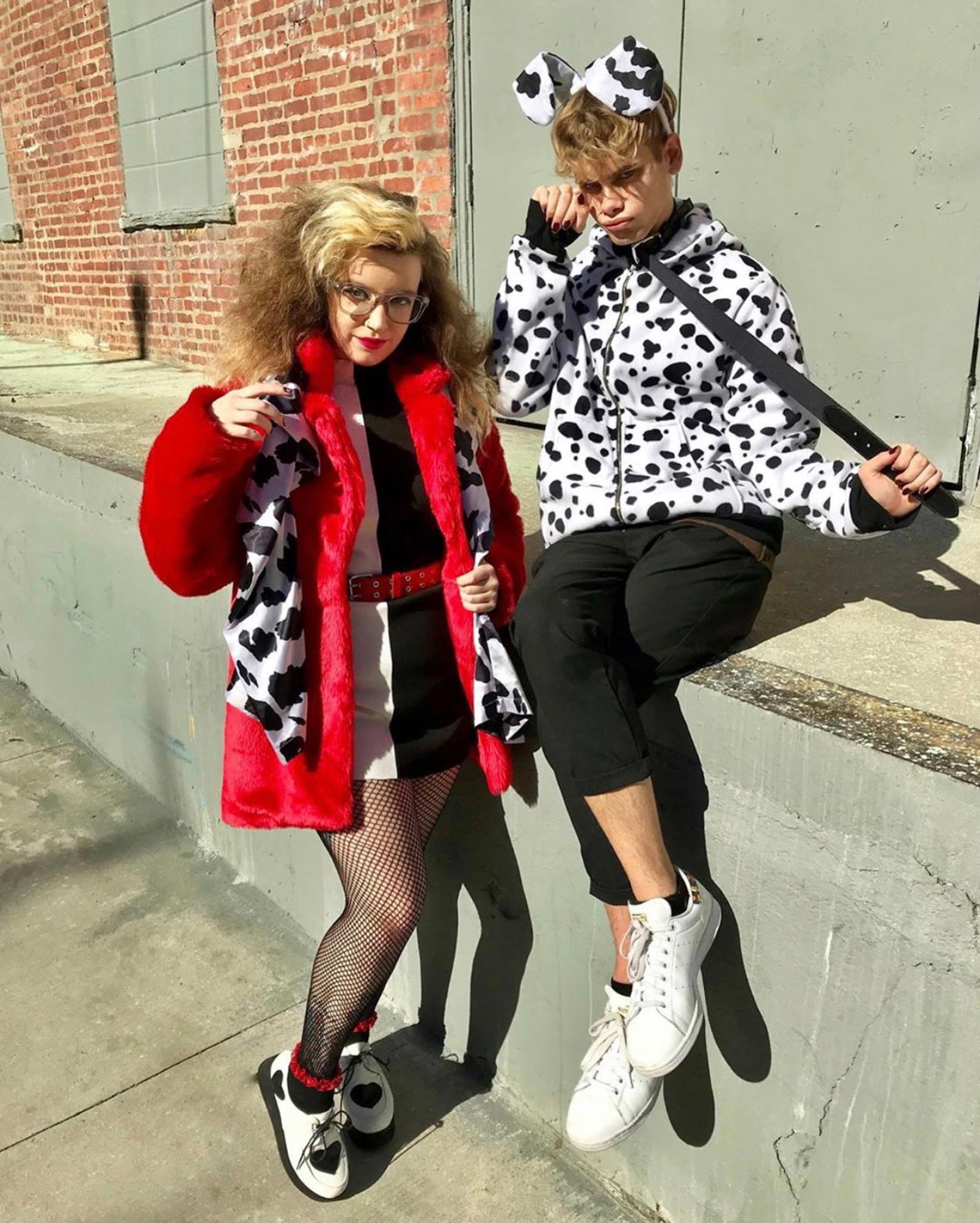 Spotted: Cruella De Vil and 1 of 101 Dalmatians!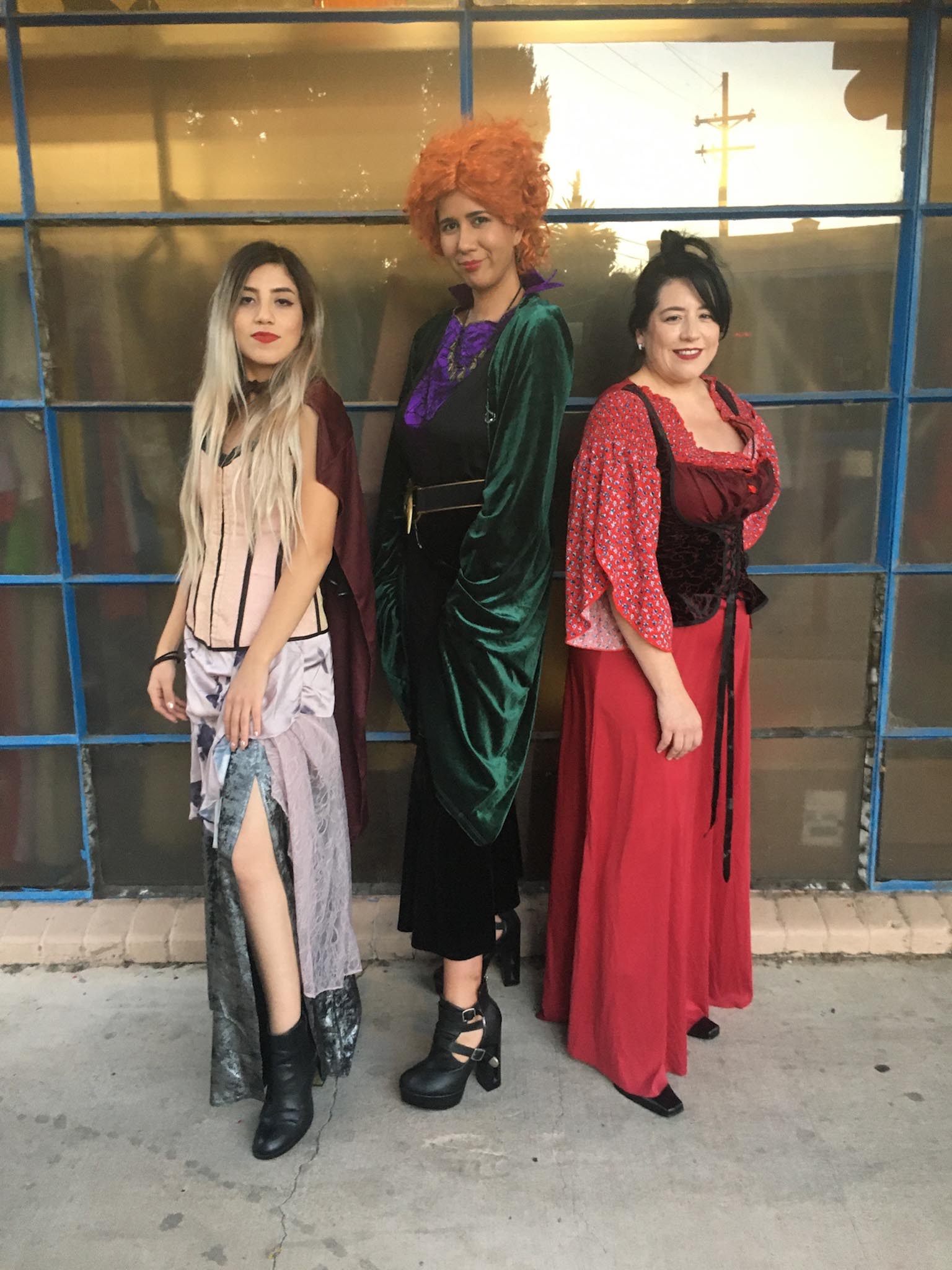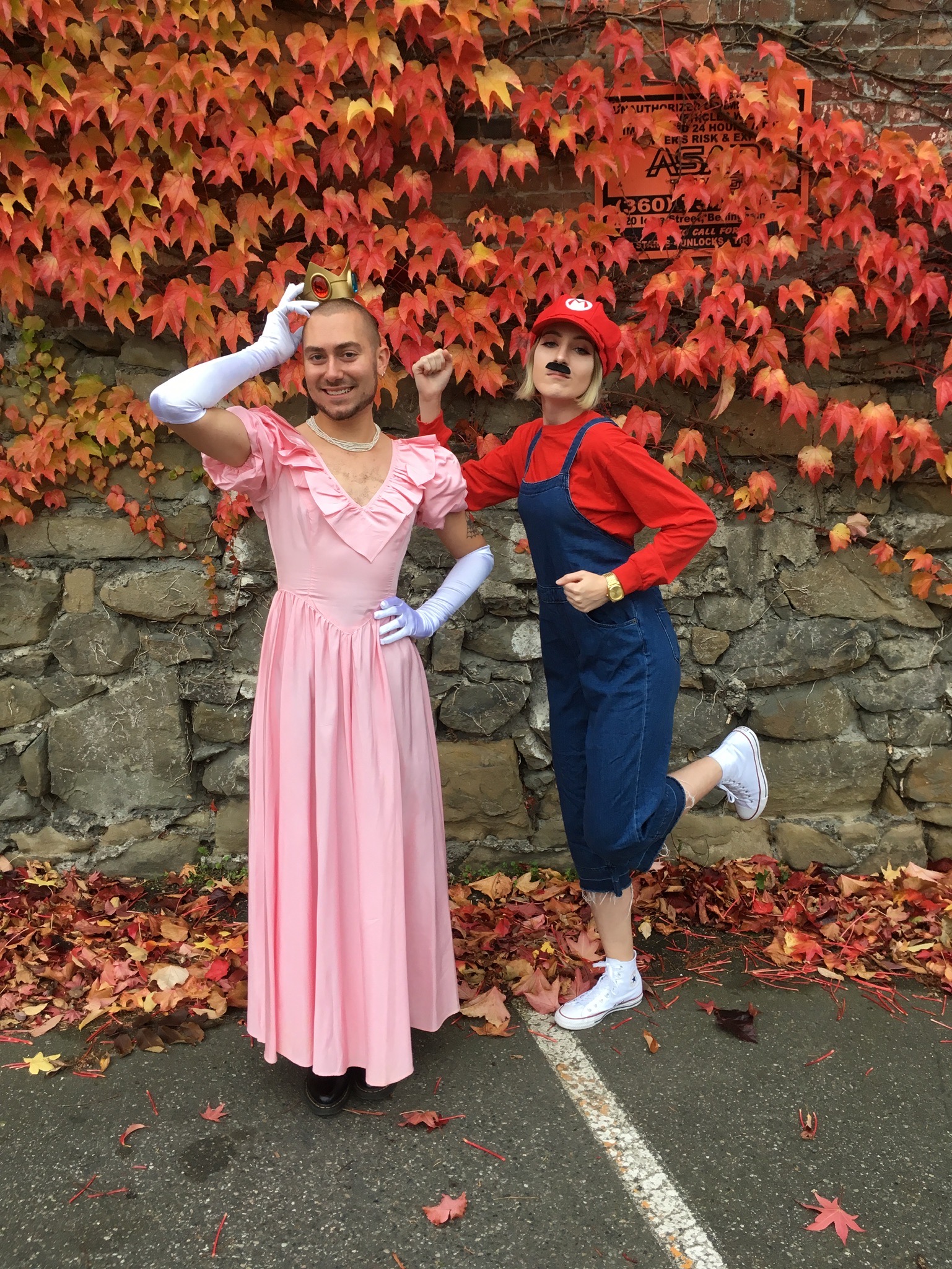 Racing to find a last-minute costume? Mario and Princess Peach costumes will take you to the finish line!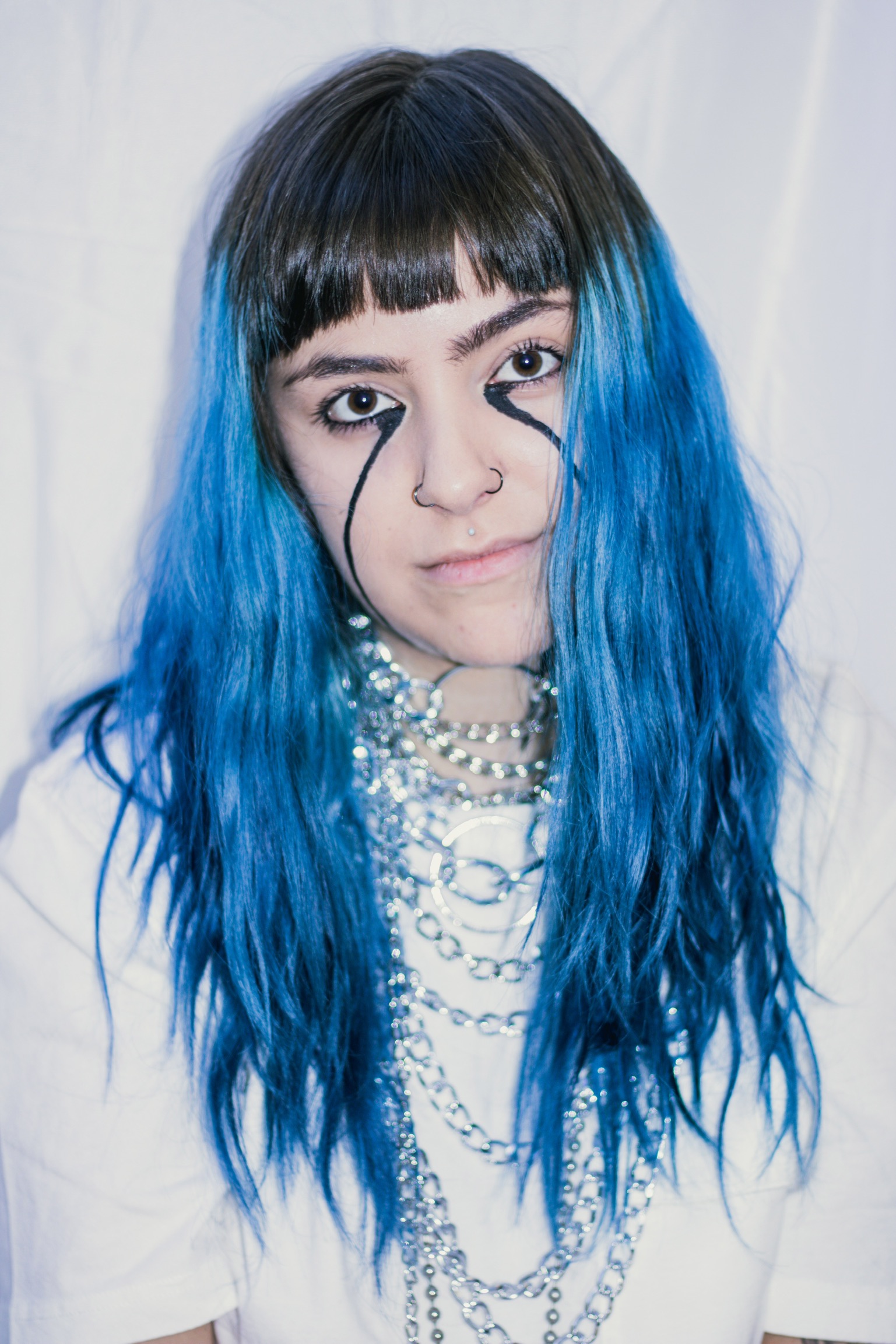 Before the party's over, dress up like our favorite 'Bad Guy', Billie Eilish!
Now that you've seen just a few of our favorite Halloween costumes, head to your local Buffalo Exchange to recreate one of these looks (or create your own — the possibilities are endless!). Before you go, you might want to take a look through your closet to see if you have any costume pieces to sell — we're buying for Halloween (and fall, of course), and your costumes from last year could transform into cash or trade to spend on a spooktacular new look. Have a happy, safe and socially distanced Halloween, from Buffalo Exchange!