B

log
Fashion – Style – Trends
Winter Layering Guide: How to Layer Clothes for Cold Weather

By Savy Kroop, Buffalo Exchange HQ
One of the best things about winter is getting to wear your favorite pieces ALL AT ONCE! Wondering how to layer your clothing so you can keep your warm-weather wardrobe staples going strong even when the temperatures drop below freezing? We're here with a handy guide to show you how to style your summertime favorites with long-sleeve T-shirts, sweaters and jackets so that you can stay warm all winter. Read ahead for three simple ways to layer up and take on the cold!
T-Shirt Weather All Year Round
My absolute favorite thing to wear any time of the year is a T-shirt, especially a vintage one! My closet is filled with unique tees, so instead of packing them away for winter, I just keep cozy by throwing on a long-sleeve shirt underneath. When looking at how to layer clothes for winter, I like to play with proportions, so I paired this combo with a jumpsuit from my summer wardrobe and a warm thigh-length plaid jacket.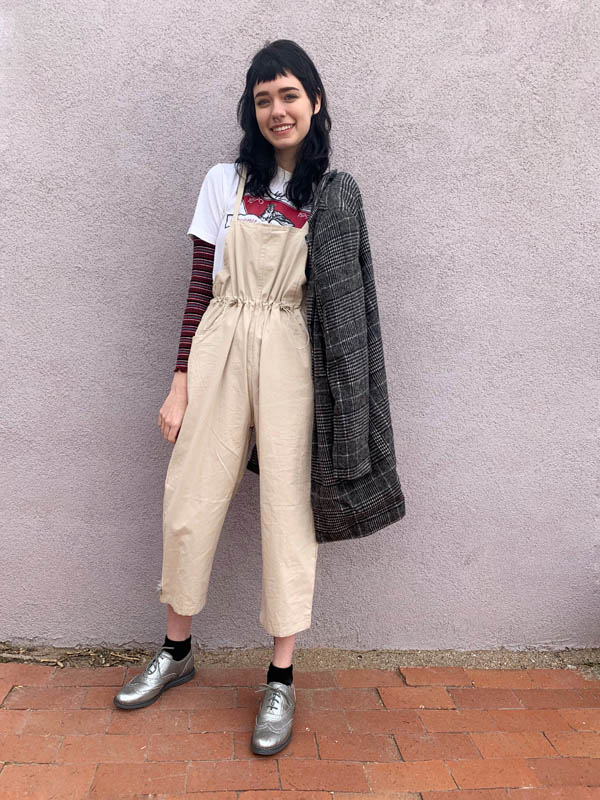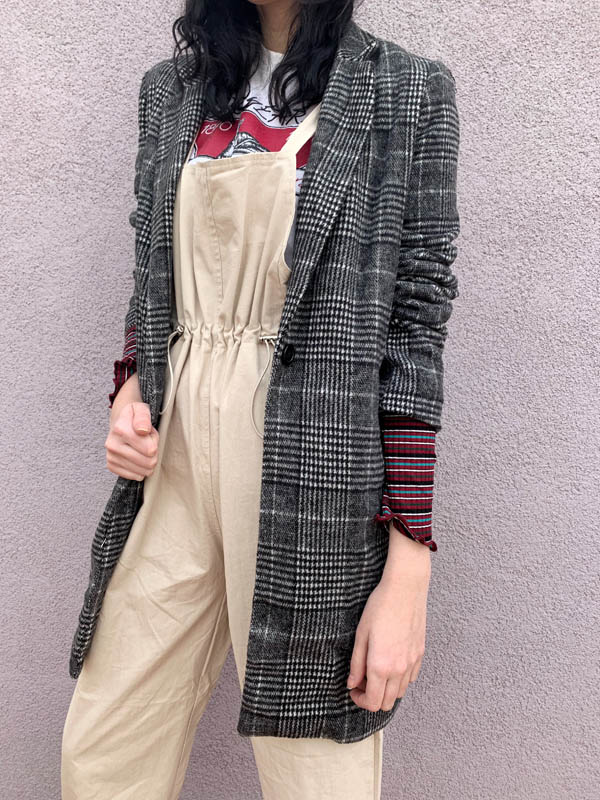 S'more Sweaters Please: How to Layer Multiple Sweaters
For this look, I grabbed one of my summer favorites – a checkered button-up – and threw a cozy sweater over it for a simple yet playful look. To top it all off, I added a cardigan to keep this outfit unbelievably comfy and cozy – perfect for warming up next to a bonfire with your friends and sipping on a cup of hot cocoa!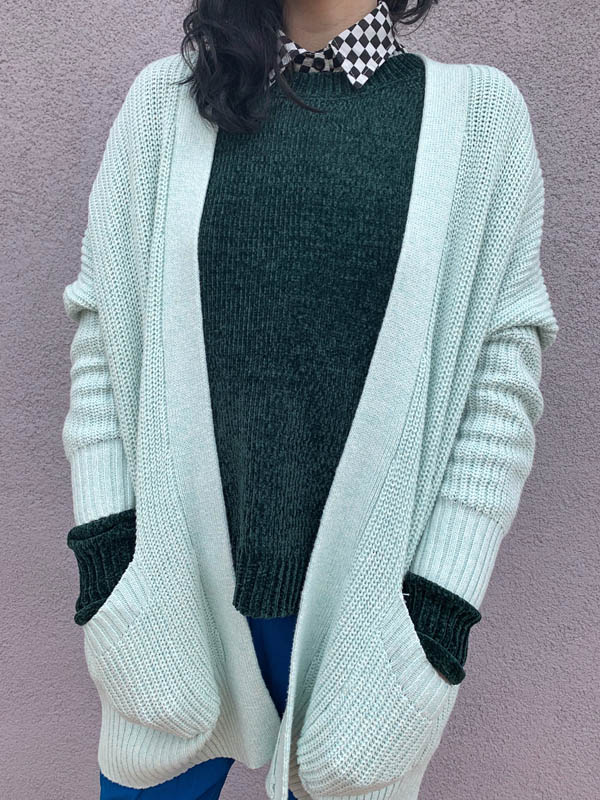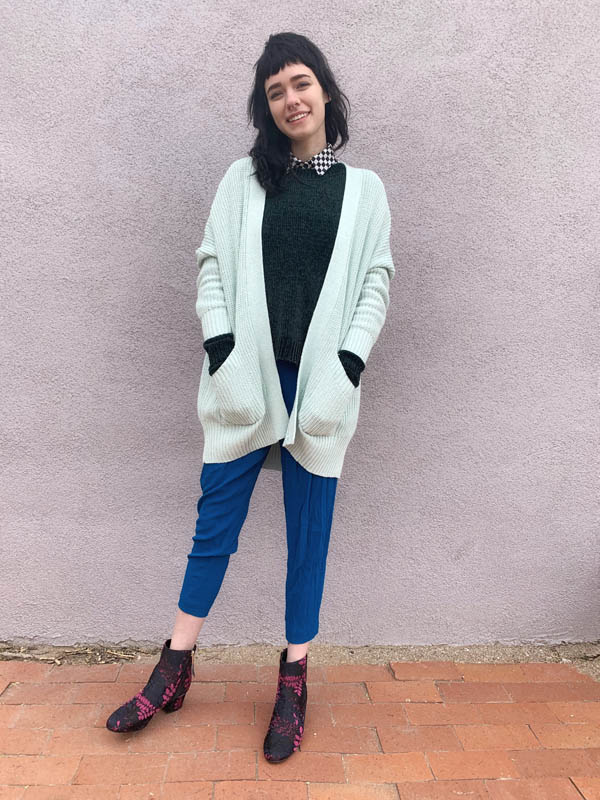 Turtle-y Enough for the Turtle Club
By far, the most important layering piece in any winter wardrobe is a turtleneck! This classic wardrobe staple makes a great base layer for any outfit – perfect for keeping summer favorites like jumpsuits and strappy dresses alive through the chilly winter. For this look, I added a vintage green cardigan over my turtleneck – contrasting bold stripes with a vibrant color can add excitement and dimension to your outfit. Lastly, I finished off the look with a pair of taupe overalls and statement booties.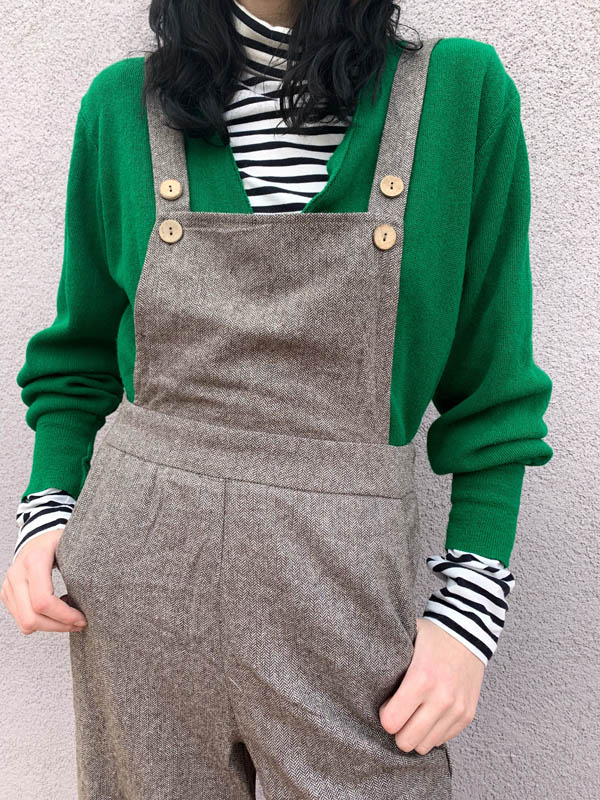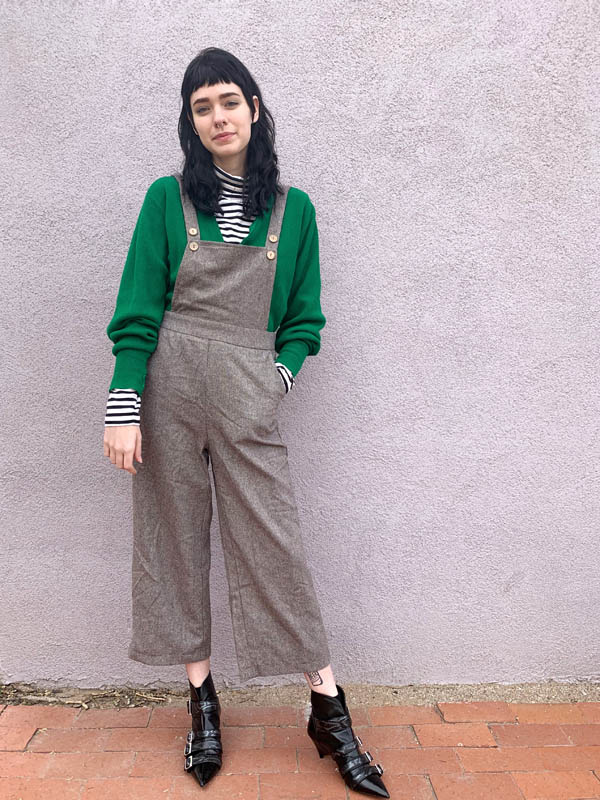 And that sums it all up: a short and simple guide on how to layer by mixing your warmer-weather favorites with cozy wintertime pieces like long-sleeves, sweaters and cardigans. Still working on building your cold-weather wardrobe? Visit your local Buffalo Exchange for new-to-you sweaters, jackets, boots and more! And don't forget to make room for your new finds by selling your past favorites. You could earn 25% in cash or 50% in trade to put towards your coziest new wardrobe staples.