B

log
Fashion – Style – Trends
Valentine's Day Outfits for Different Kinds of Dates
There's no shortage of unique places where you can spend Valentine's Day with a date, but once you have a plan for the big day, it's not always a walk in the park deciding what to wear. Whether it's a first date or one of a thousand with your special someone, you'll want to feel your best, and that's where Buffalo Exchange comes in! Scroll through for several Valentine's Day scenarios and our style advice for each situation, then stop by to shop for a look that'll have your date saying "I love you…r outfit."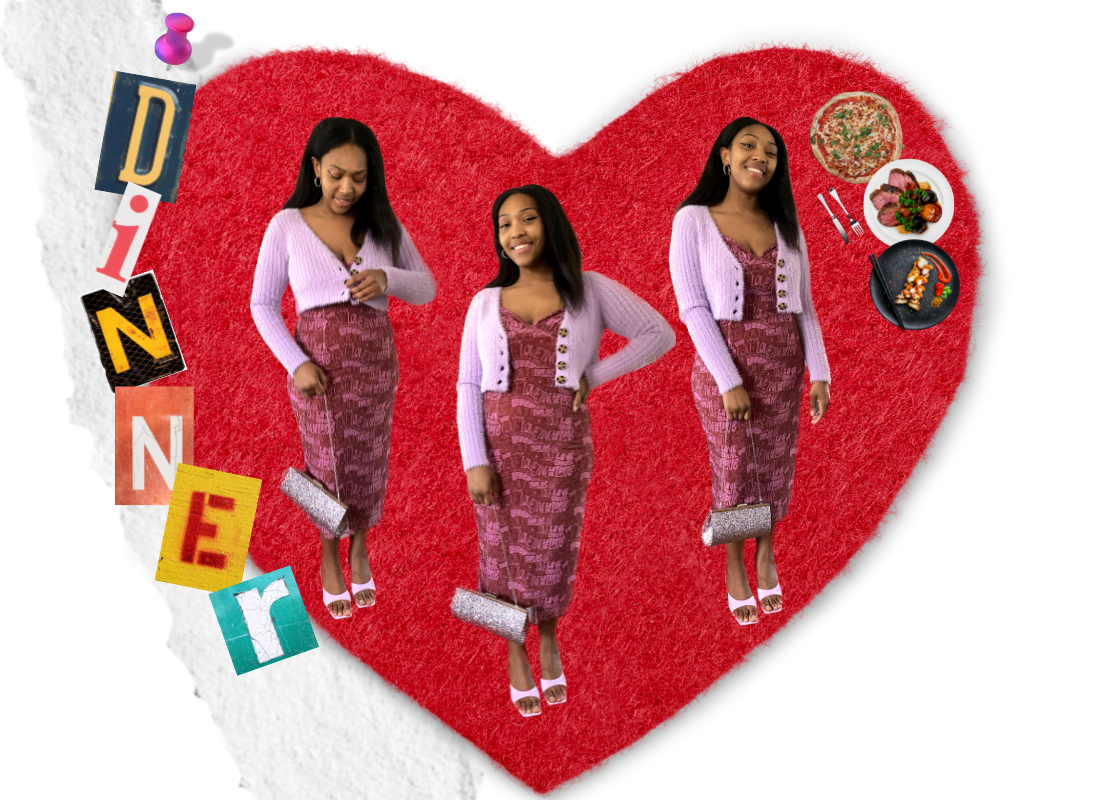 Valentine's Day Dinner for Two
Let's start with the basics: a classic outfit for a classic date! Get to know your beau over dinner in a body-con midi dress, cropped cardigan and square toed sandals. Add a little sparkle with an evening bag, and you're off to a night that will hopefully end in fireworks, romantic or otherwise!
Winning Hearts: Valentine's Day Arcade Date
Ready, Player One? Arcade dates are a super fun way to get to know your date — and show off your unmatched Ms. Pac Man skills. Since you'll be sliding in and out of stationary racing seats and leather booths for most of the evening, a practical pair of jeans paired with a white t-shirt, denim jacket and cool sneakers is the cheat code to cool-girl style. Keep track of your gaming tickets (and maybe some fun photo booth snaps?) with a retro bucket bag to finish off your Valentine's Day look.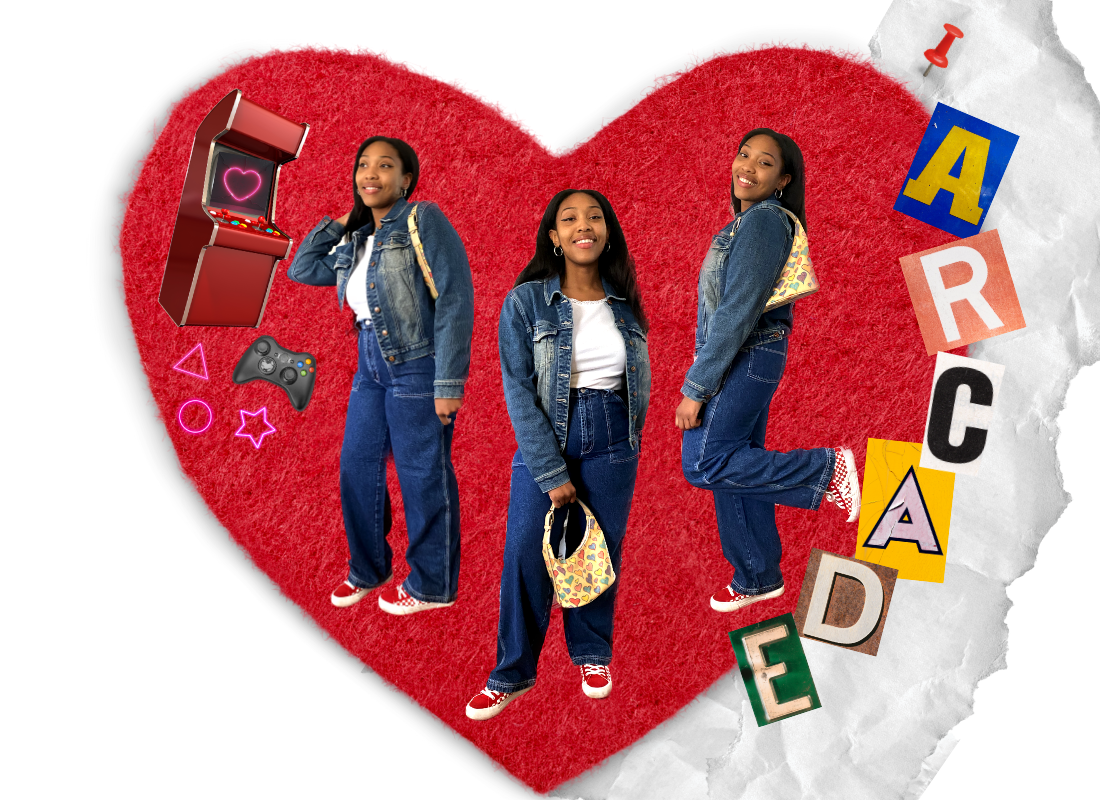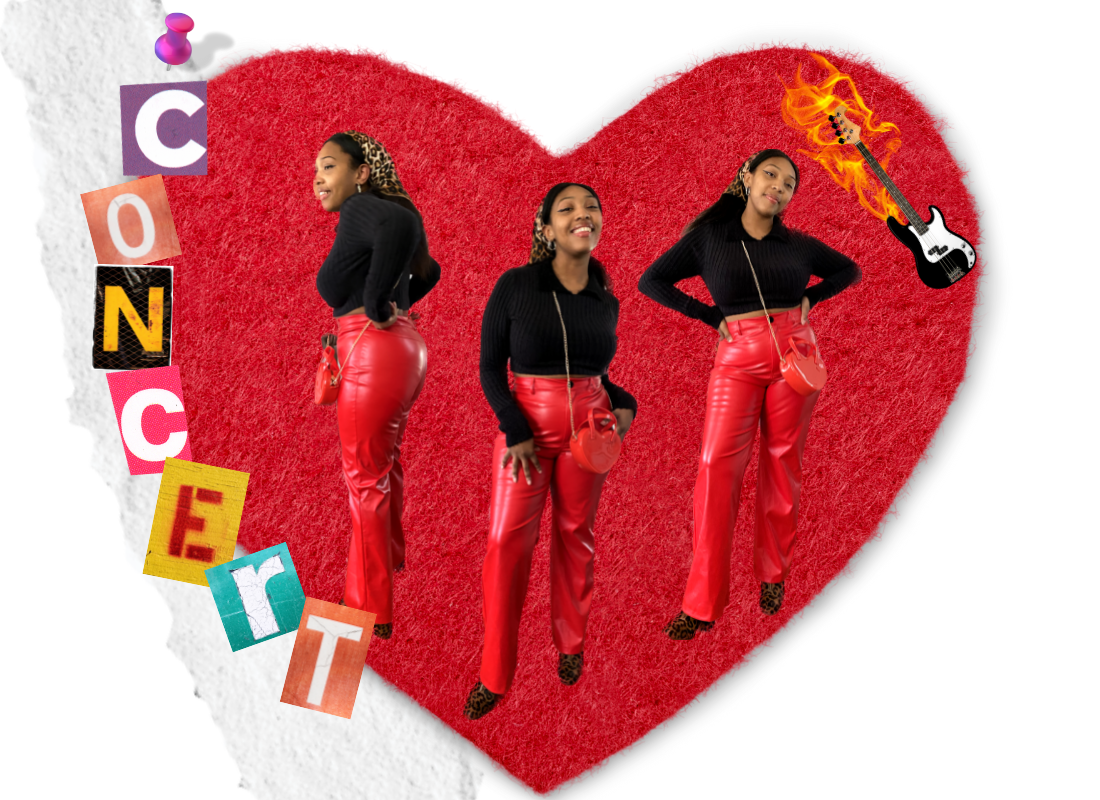 Strike Up The Band: Concert Date for Valentine's Day 
Bond over your shared taste in music this Valentine's Day at a concert! Even though you might be sitting a little far back from the main act, you'll still be center stage in a pair of leather pants, a cropped sweater and leopard print booties. Complete this Valentine's Day outfit with a scarf tied around your hair (to keep it from getting in your face while you dance!) and a small, venue-friendly crossbody bag.
Night (or Valentine's Day) at The Museum
If your Valentine's Day involves a trip to an art gallery or museum, show off your eye for color and design with a vintage-inspired two piece set, graphic sweater vest and trendy crescent bag. Your date won't be able to focus on the art on the wall with you by their side!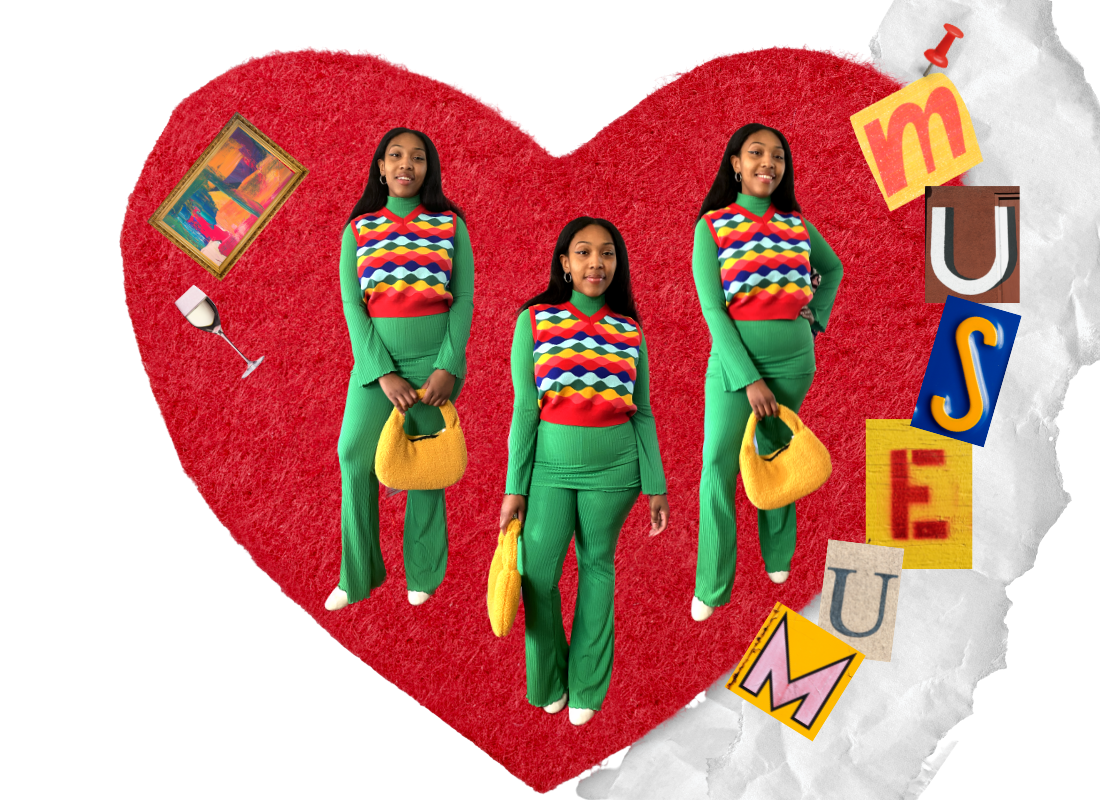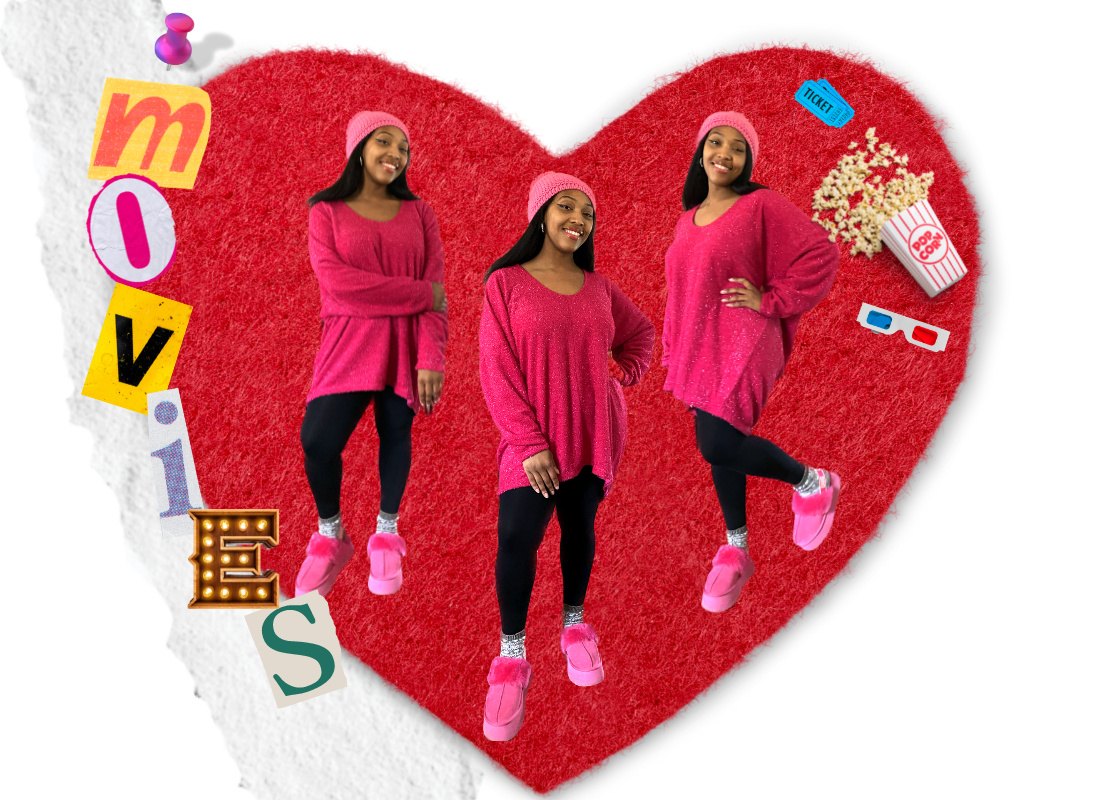 Your Couch Or Mine? Valentine's Day Movie Marathon
Whether you're a fan of rom-coms, action-adventures or experimental horrors that feature more than a few shots of an empty ceiling, a movie marathon is a great excuse for cozying up with your date at home — and for keeping your Valentine's Day style especially laid back. For a leisurely look that says "I woke up like this" even if you've spent hours feeling anxious over the event, a simple sweater-dress paired with tights and your cutest pair of slippers is fashionable without being fussy. If you're watching something scary, accessorize with a beanie (to pull over your eyes during the really frightening parts!)
Hunting for Vintage (and Hearts!): A Thrifting Valentine's Day Date 
Maybe we're biased, but a Valentine's Day spent thrifting with your (soon-to-be) boo is the ultimate expression of love — might we suggest a trip to Buffalo Exchange? Dress for the occasion in a lightweight moto jacket, maxi dress and cowboy boots, and then top off the look with a folded neckscarf for added flair. Show off your eclectic style by mixing patterns and textures, but keep it from getting too kooky by staying within a monochromatic or neutral palette.