B

log
Fashion – Style – Trends
Top 7 Tips for Secondhand Shopping

Secondhand shopping is the only kind of shopping
in my opinion – not only is it a feel-good environmentally friendly option, but once you start paying resale prices for super great stuff, it's really hard to go back to paying full price. So how to make the most of it each time you shop and ensure you find all the best pieces your local Buffalo has to offer?
Go in with a plan.
Here are my top 7 tips for shopping secondhand!
First Stop: Shoes & Pants
Or your favorite sections! Always hit up the shoe rack and then pants first because they're the trickiest things to find secondhand. The fit has to be just right. Personally, I don't want to run out of time and, no matter what's on my shopping list, I check these sections every time I go. As they say, the early bird gets the… perfect pair of denim.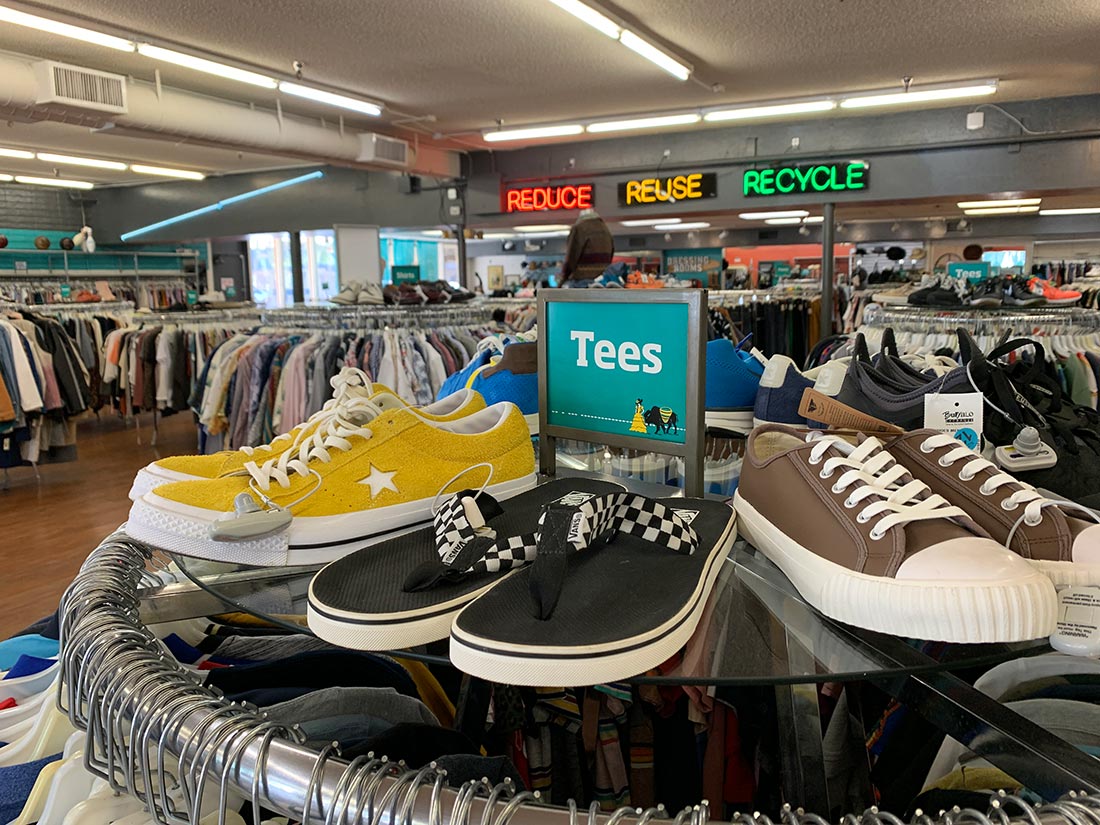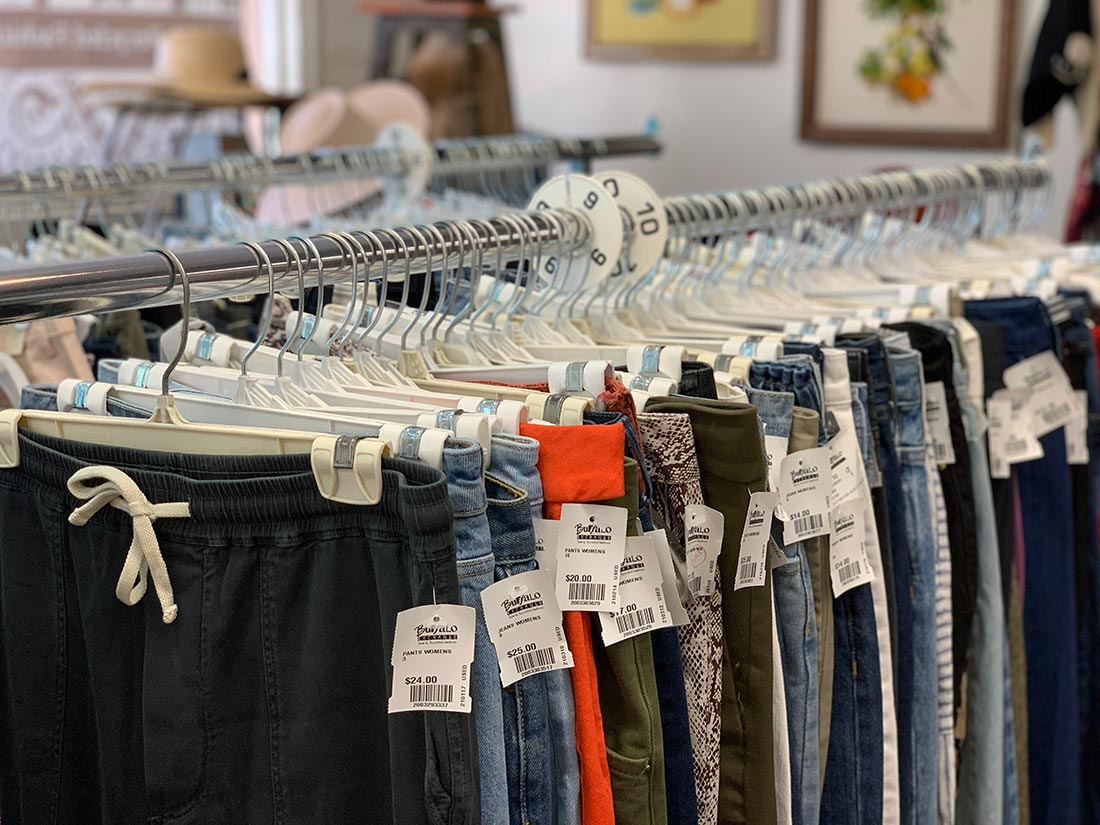 Size Up the Selection
Size varies pretty drastically depending on the brand. At secondhand shops like Buffalo Exchange, you can shop all your favorite stores & brands in a single rack, so it's a great idea to broaden your horizons. This is especially true for shoes and pants. Whereas I might wear a size 6 for certain brands, others might be a 10. It's the best way to make sure you don't miss out on some dreamy new denim or the perfect pair of kicks.
Graphic Tee Heaven
Always, always, always stop by the men's tees to see what's in stock. This is my favorite place to find graphic tees, from vintage band shirts and retro throwbacks to current trends. Personally, I like to wear them oversized or crop them.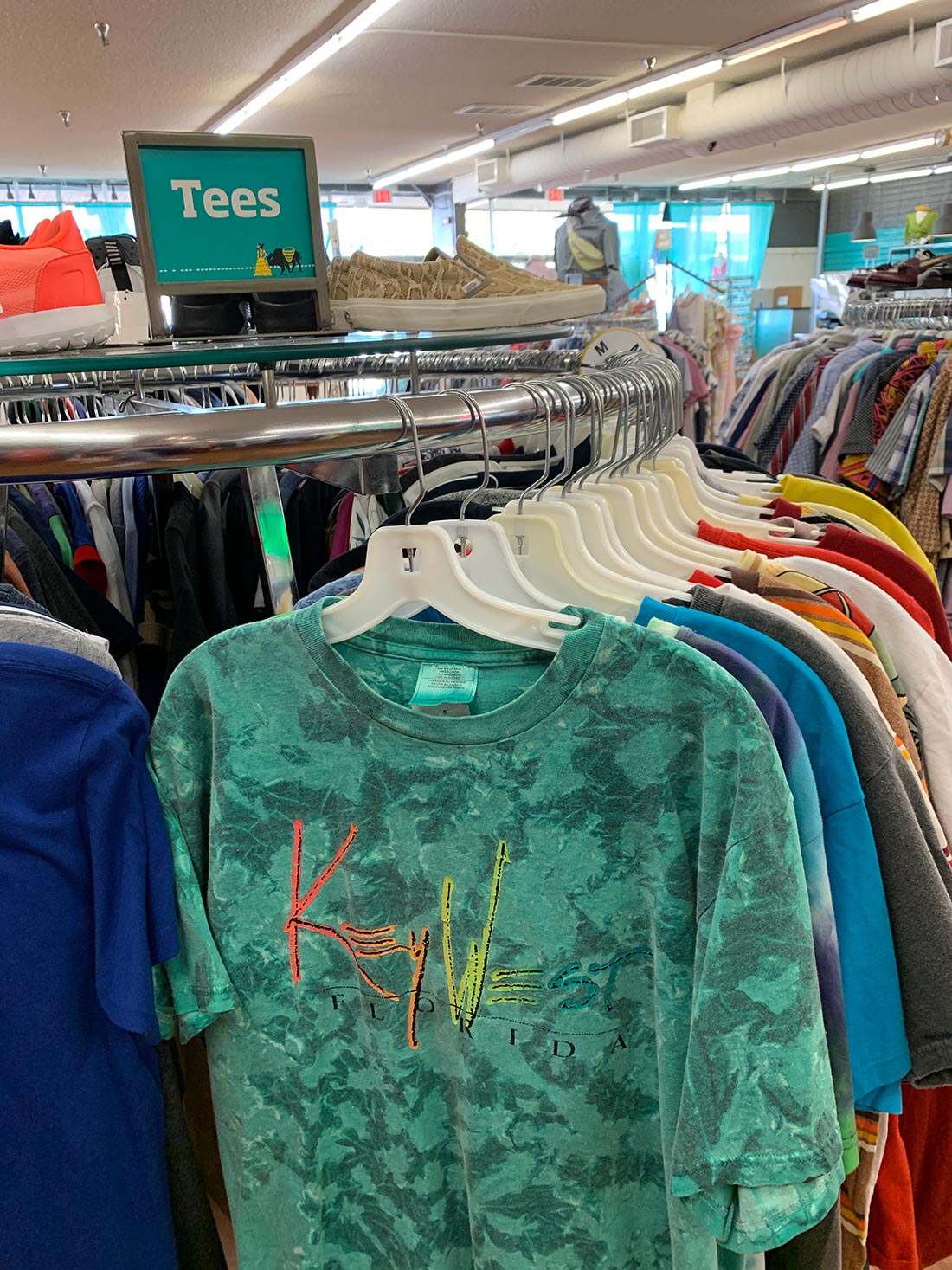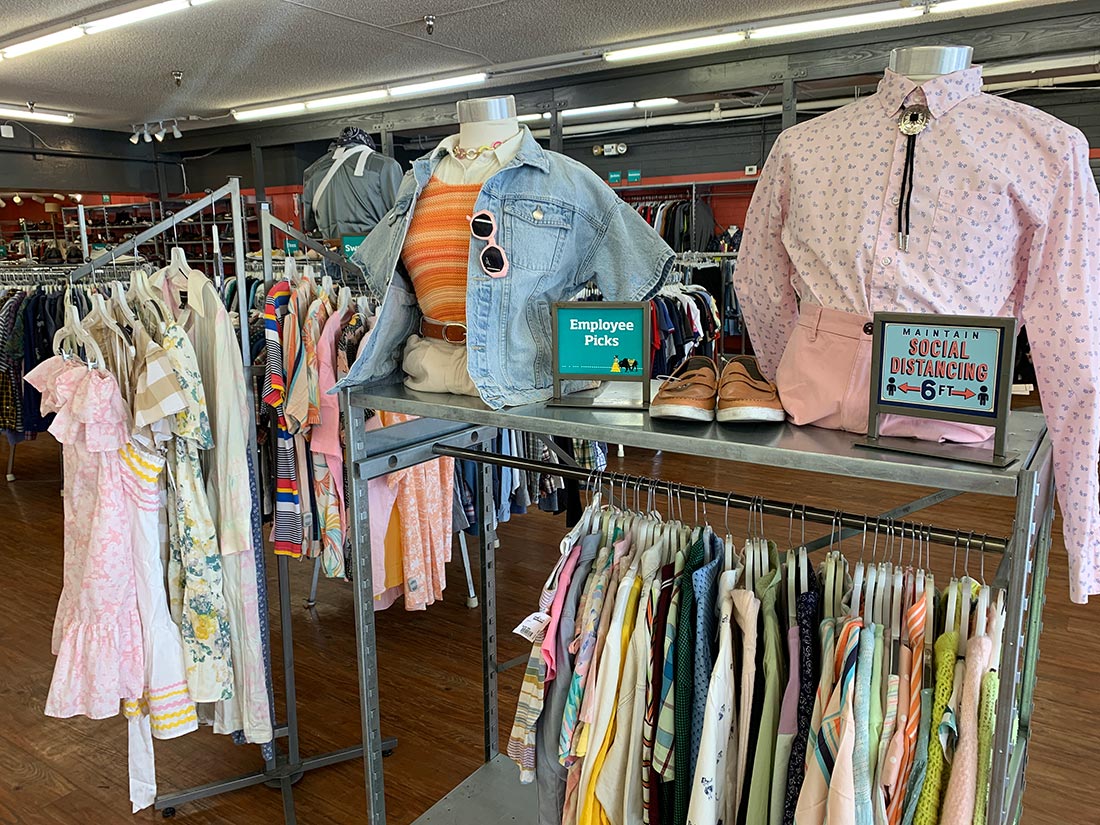 Look for the Employee Picks Rack and Shop the Displays!
Many Buffalo Exchange locations will have a rack fully stocked with a selection of all the most current trends, in-season pieces and fun vintage. Don't miss out on this section! It's a great place to find style inspo and some of the most fun pieces the store has to offer. Everything on display is for sale, so don't hesitate to ask an employee to grab something for you if you want to take a closer look.
Wondering Where to Find Workout Wear?
Check the s/m/l/xl pants section and the tank tops. I pick up most of my leggings and workout tops secondhand and, believe you me, you can find some incredible deals on Lululemon, Girlfriend Collective, Nike, Adidas and lots more. It's one of the best-kept secrets, but you're cool, so I figured I'd let you in on it.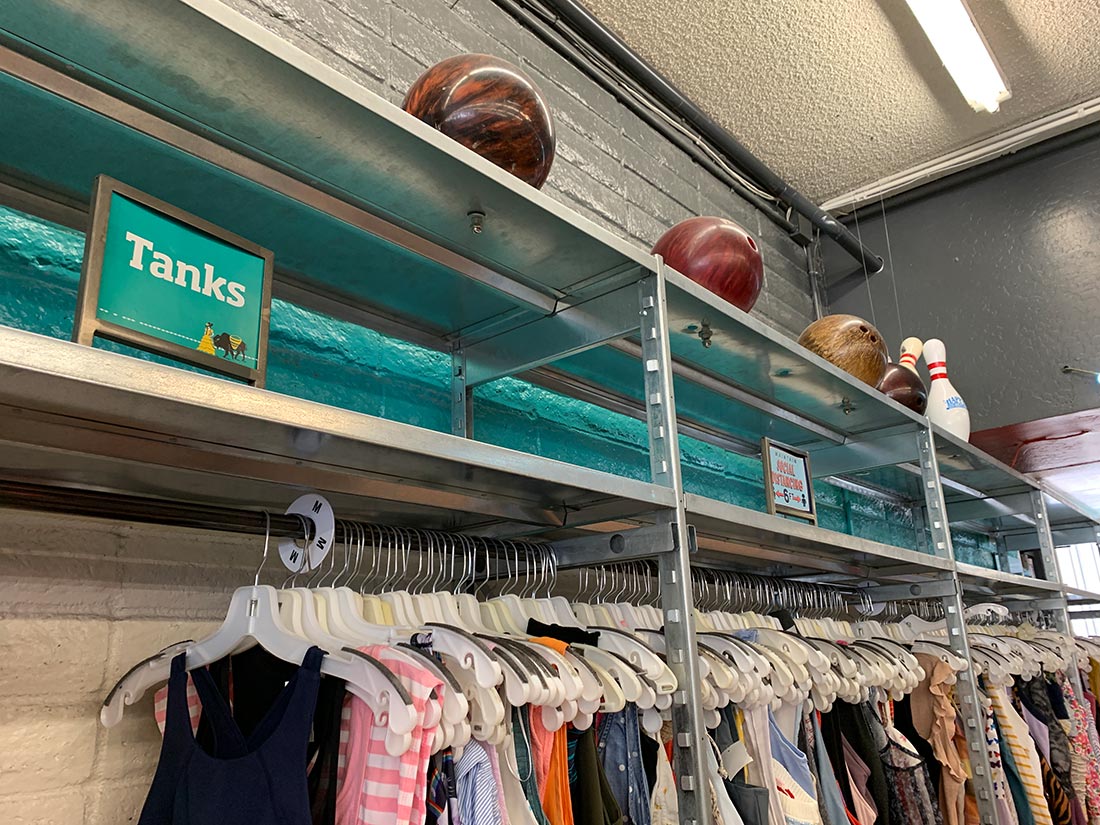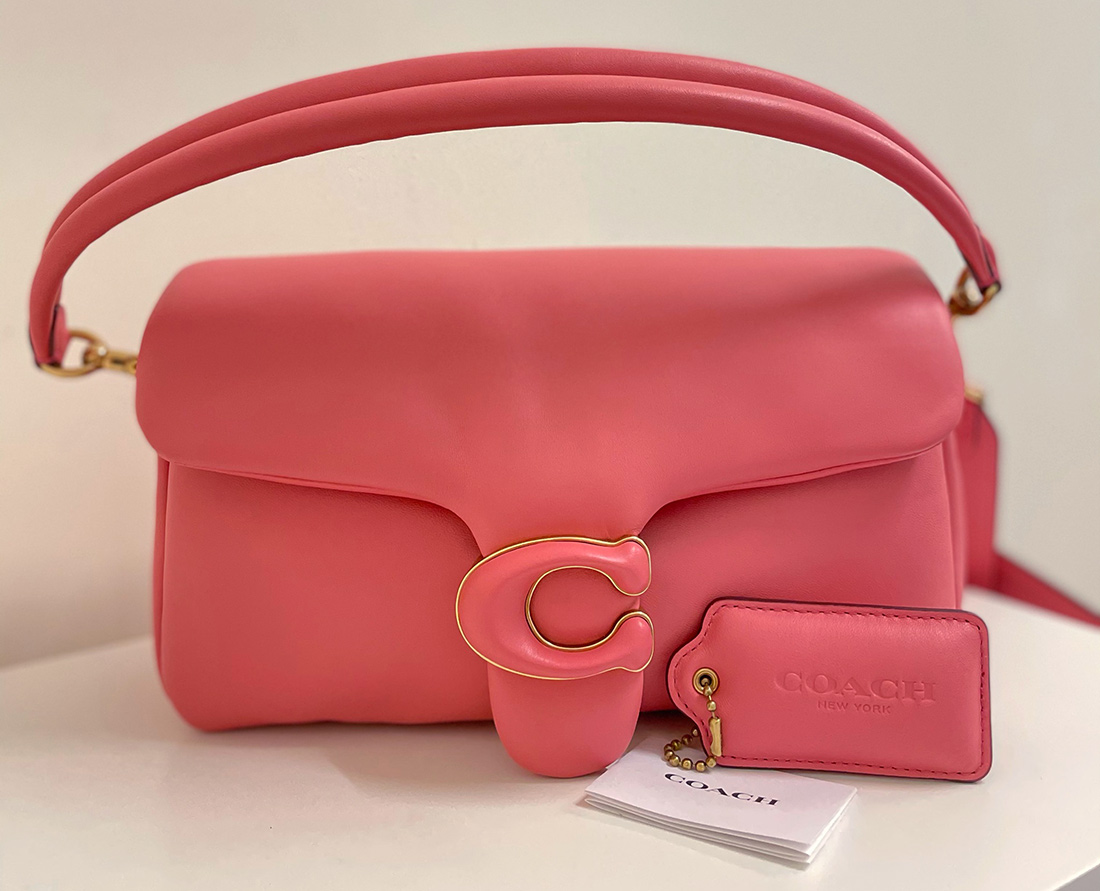 Check Behind the Counter
Say hello to your new favorite designer bag! Most Buffalo Exchange stores keep their highest end items (shoes, bags, sunglasses, you name it) in the jewelry counter and behind the register. Be sure to take a peek before you head out and, if anything piques your interest, ask to take a closer look! I've found most of my favorite bags this way, including a clear Kate Spade bag and a space-themed Coach cross-body.
Always Take the Trade
My best and final tip? Bring in your closet cleanout and take the trade! When you trade in, you get 50% of Buffalo's selling price, which you can either spend that same day or keep on a digital trade card that never expires. I always find something to buy at Buffalo and I loooove the feeling of a free, no-guilt shopping spree every time I go.