B

log
Fashion – Style – Trends
Summer Essentials: The Haul to Take You Through Summer

By Aarian Frye, Buffalo Exchange HQ
Summer is by far my favorite season. The longer days give way to warm nights that feel full of possibility. It's the season of "Yes, and – ." For example: "Do you want to go to the beach?" "Yes, AND let's check out this free concert in the park!" See what I mean? The only hard part of all this freedom is deciding what to wear. With so many cute summer trends, how do you decide what's necessary to have in your closet? I've got you covered! Whether you plan on relaxing at home or heading out on a cross-country roadtrip with your best friends, read ahead for the summer essentials you'll want to have in your wardrobe.
Macra-made In the Shade
This season, macramé and crochet are for more than just art projects! We're seeing this knit and knot technique used everywhere, from pants and shorts to tank tops. Find yourself a matching rainbow set for double the fun.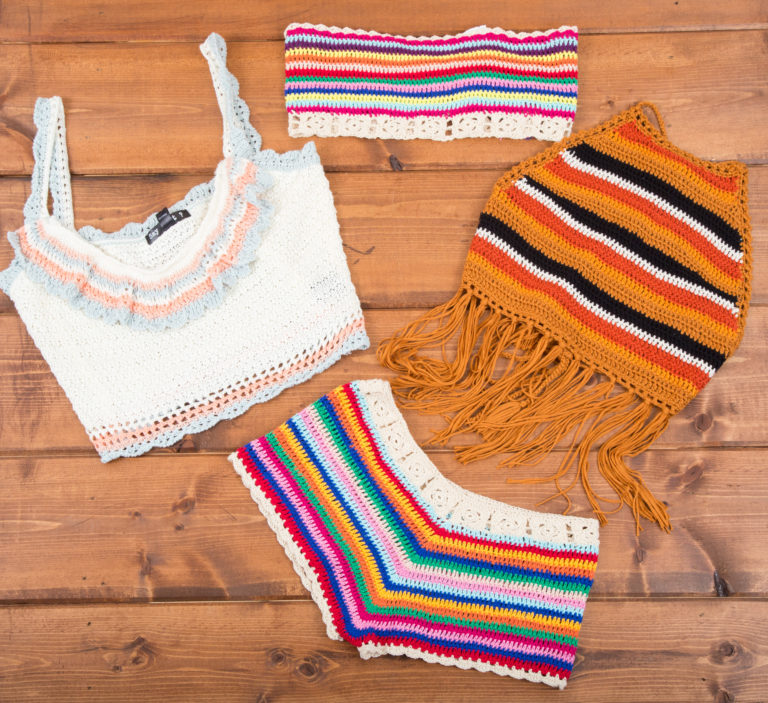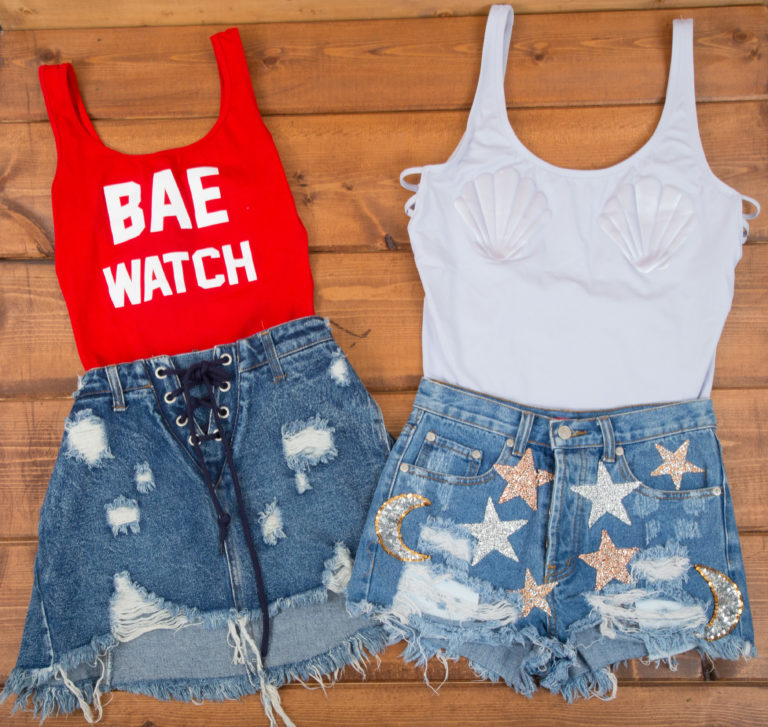 One Piece to Rule Them All
It's no secret that bodysuits are ideal for layering, unlike pesky tanktops that have the tendency to ride up when tucked in. This summer, take your one-piece one step further by picking up a street-to-beach swimsuit with a fun graphic. When the sun goes down and that soft summer breeze settles in, layer this look with a light knit cardigan.
Hat's Off to Future Sunny Days
Hats are to summer as gloves are to winter: you don't think you need one until you go outside. Whether you opt for small, medium or large, sunhats come with various accoutrements – try one with pom poms, sequined embroidery or a rich indigo color. Trust us – it's better to be prepared with a stylish and functional wide-brimmed hat than to suffer from sunburn later.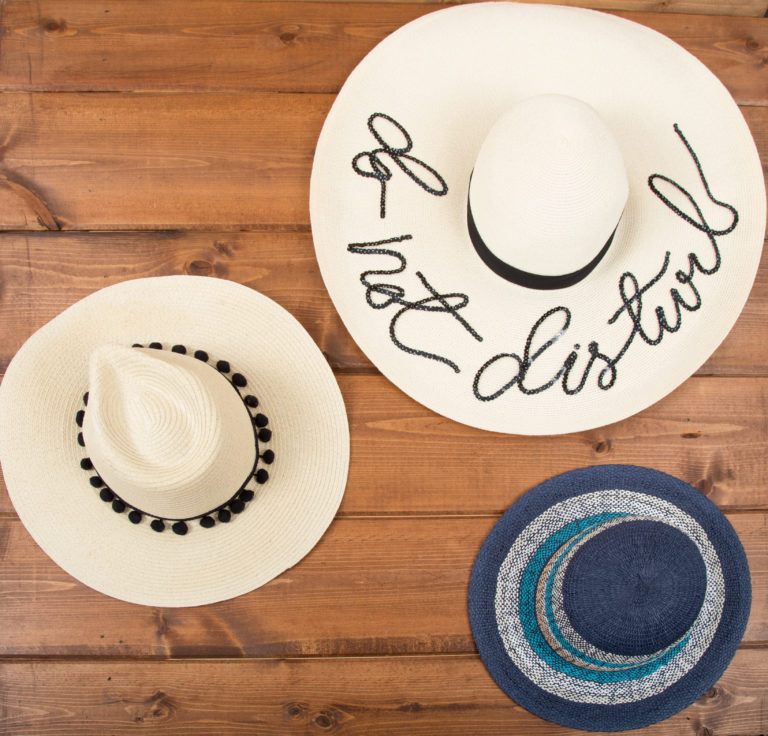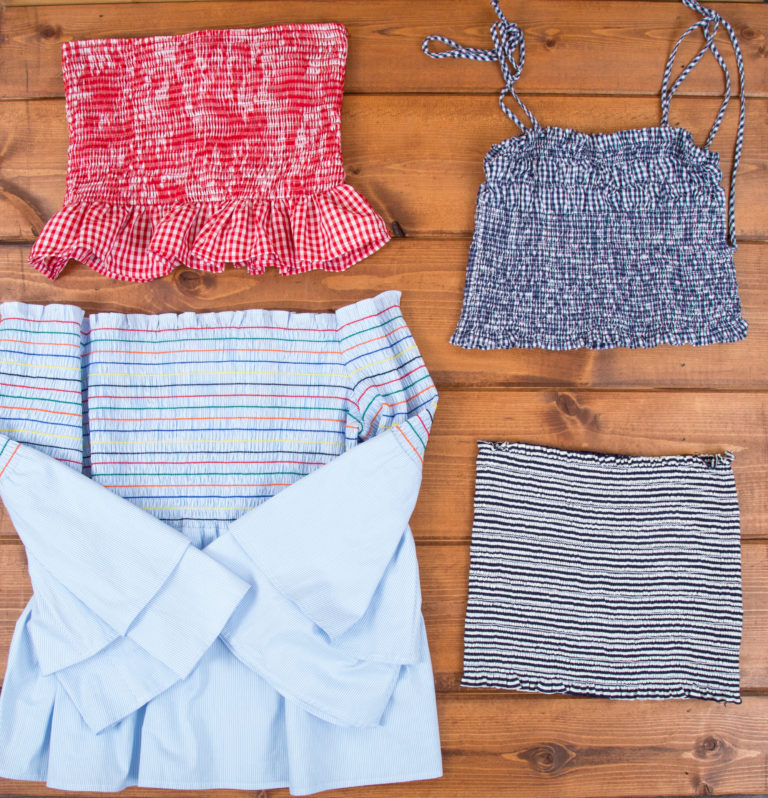 Summer Essentials That Are Nothing to Smock At
The early aughts are making a major comeback this year – and with them, the reemergence of smocked tops! Fully elasticized, these tops are easy to wear and versatile, making them one of those perfect summer essentials. If you're seeking a little more coverage, an off-the-shoulder smocked blouse with tiered sleeves is just the ticket.
Straw-ng Arm
If you're planning on making frequent trips to the beach this summer, a botanic-print tote will be your new best friend. It's large enough to carry your towels, sunscreen and other summer essentials without throwing off your carefully curated beach look. When it's time to head back into the city, switch out your oversized tote for a mini satchel with a bamboo handle or a vintage woven handbag.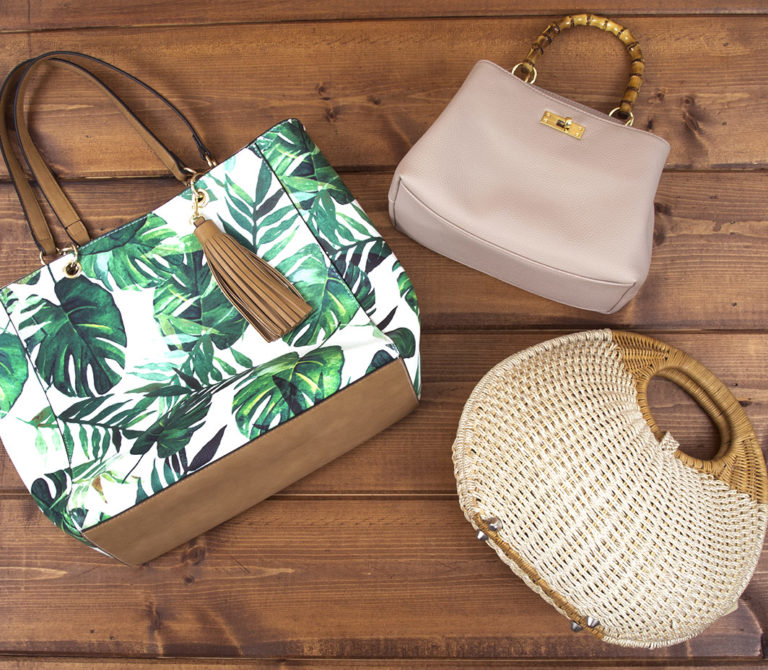 The best thing about these summer essentials is their versatility; you don't need a giant budget or a giant wardrobe to come up with a variety of fun looks. With this checklist, you can mix and match all summer long – just don't forget the sunscreen! Our recommendation? Shop at your local Buffalo Exchange for your dream summer wardrobe, then get out there and enjoy the great weather!