B

log
Fashion – Style – Trends
Our New Shopping Safety Protocols!

Whether you recently sold your closet cleanout and now have a digital trade card burning a hole in your inbox or you're just coveting a closet refresh, Buffalo Exchange is open for all your secondhand shopping needs! Our stores have adapted to the new world of social distancing and we've implemented some new guidelines to keep shopping secondhand safe for everyone. Read ahead for everything you need to know about the new normal of shopping at Buffalo Exchange!
Here's the TL DR of what's new in our stores:
Socially distancing throughout the store
Dressing rooms are open
We offer contactless payment like Apple Pay, Google Pay, and Samsung Pay (cash and card still accepted!)
Sneeze guards at every register and buy counter
Increased cleaning
Maintain Social Distancing
While you're shopping around, please be mindful of others and do your best to keep the recommended 6 feet of space between yourself and your fellow shoppers. This may mean doubling back to check out a super cute top you saw on a rounder where someone else was shopping, but we want everyone to feel comfortable and uncrowded while they browse around for those one-of-a-kind finds Buffalo Exchange is known for. We'll have social-distancing reminders posted around the store, but feel free to reach out to an employee if another customer isn't giving you the space you need!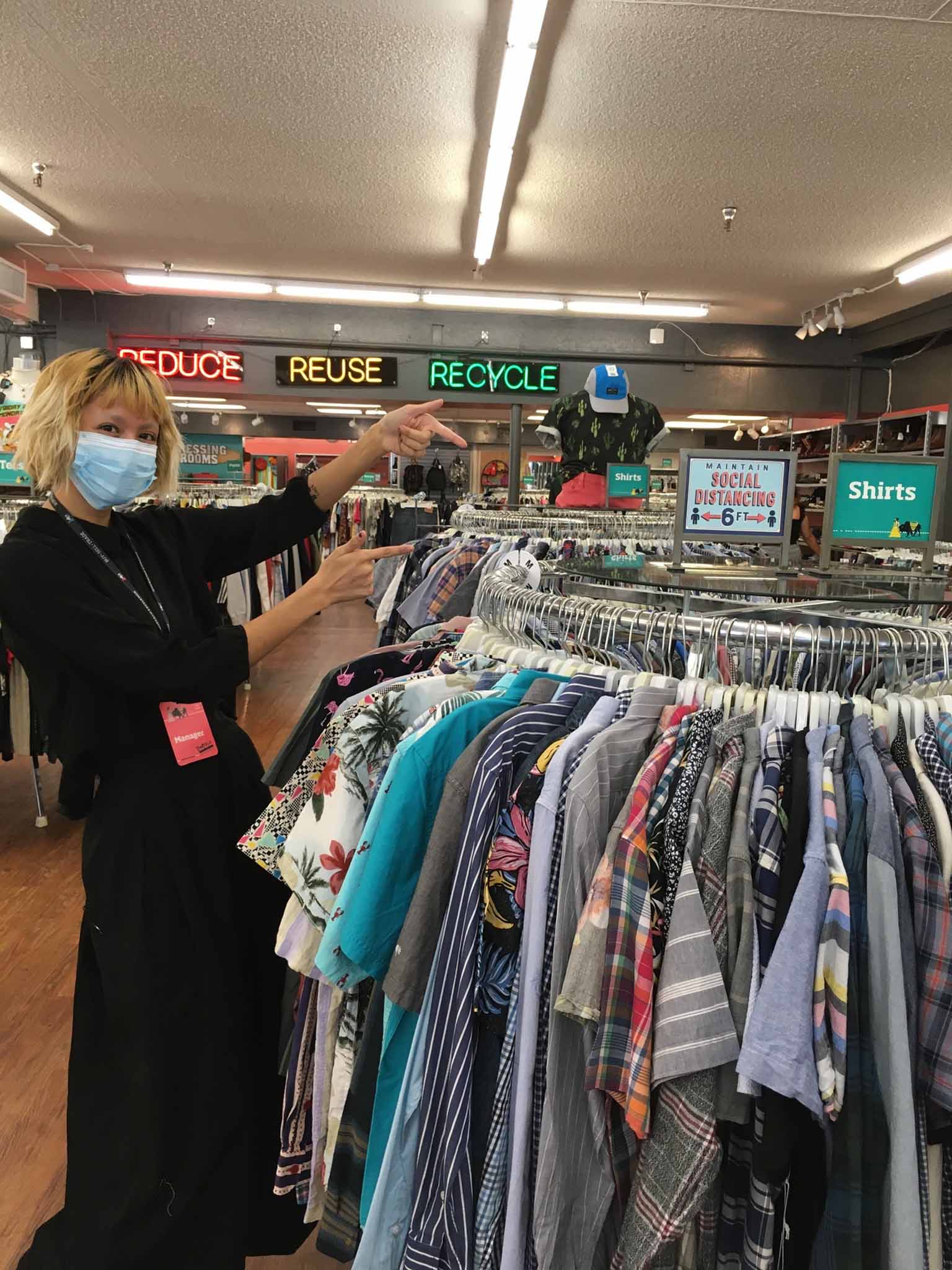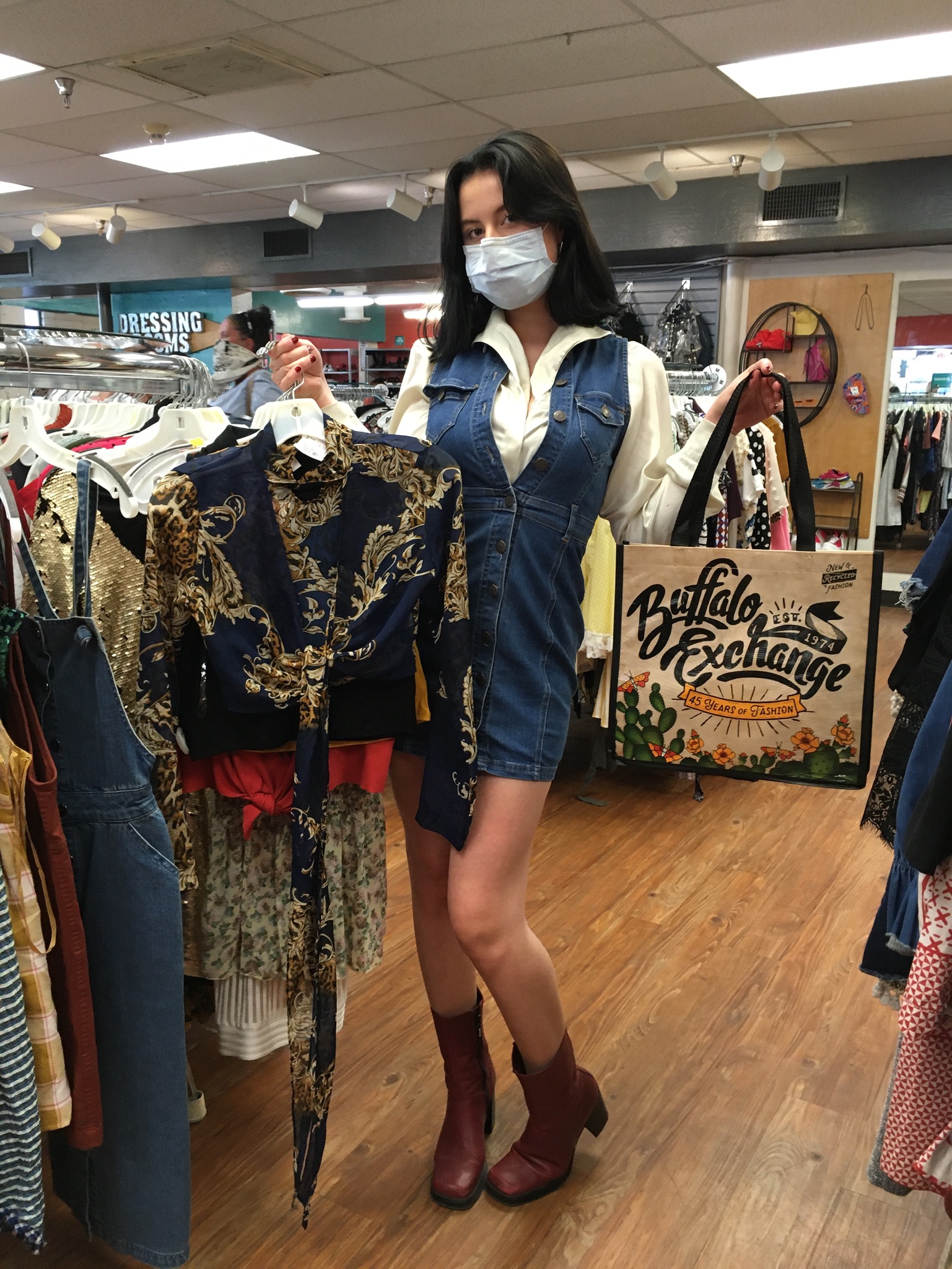 New Protocols for Trying On
Our dressing rooms are open , so check in with an employee when you're ready to try on!
Checking Out With Your Finds
When you're ready to purchase, you may notice things look a little different at the register: we've installed sneeze guards at checkout (and buy counters) as an extra safeguard. Once it comes time for payment, you can choose contactless payment methods like Apple Pay, Google Pay, Samsung Pay and tap-to-pay credit cards. Don't have one of these? We are still accepting credit cards and cash. Need to enter a pin? To reduce contact, we have disposable cotton swabs for you to use instead of pushing buttons directly on the card terminals.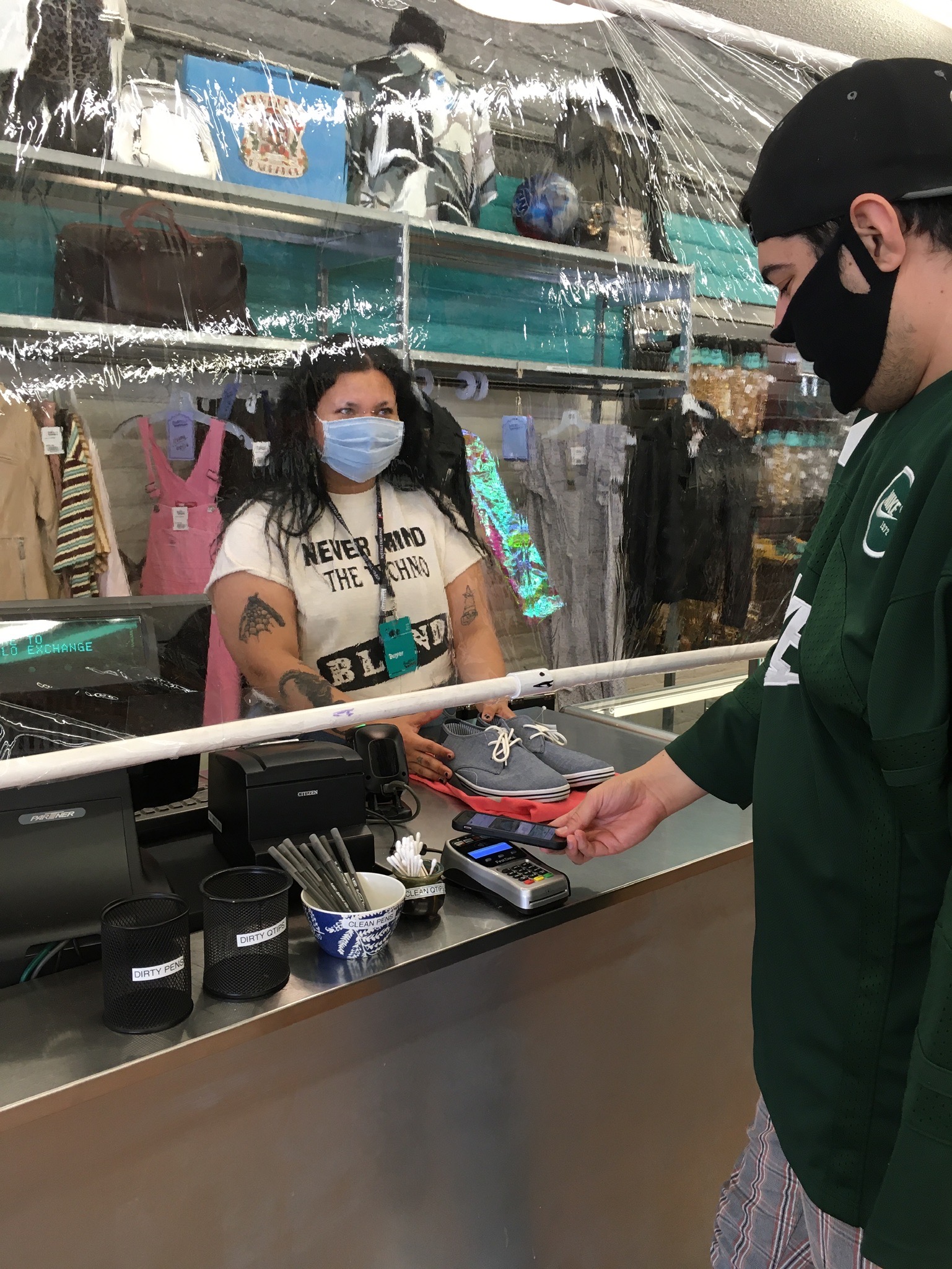 In addition, we have hand sanitizer throughout the store, regular cleaning and sanitation protocols and daily employee temperature checks. That's it! Our stores are stocked, so
stop in to enjoy the thrill of the hunt.
We can't wait to see you all back in the store again soon!