B

log
Fashion – Style – Trends
Freaky Friday: My Mother's Day Styling Challenge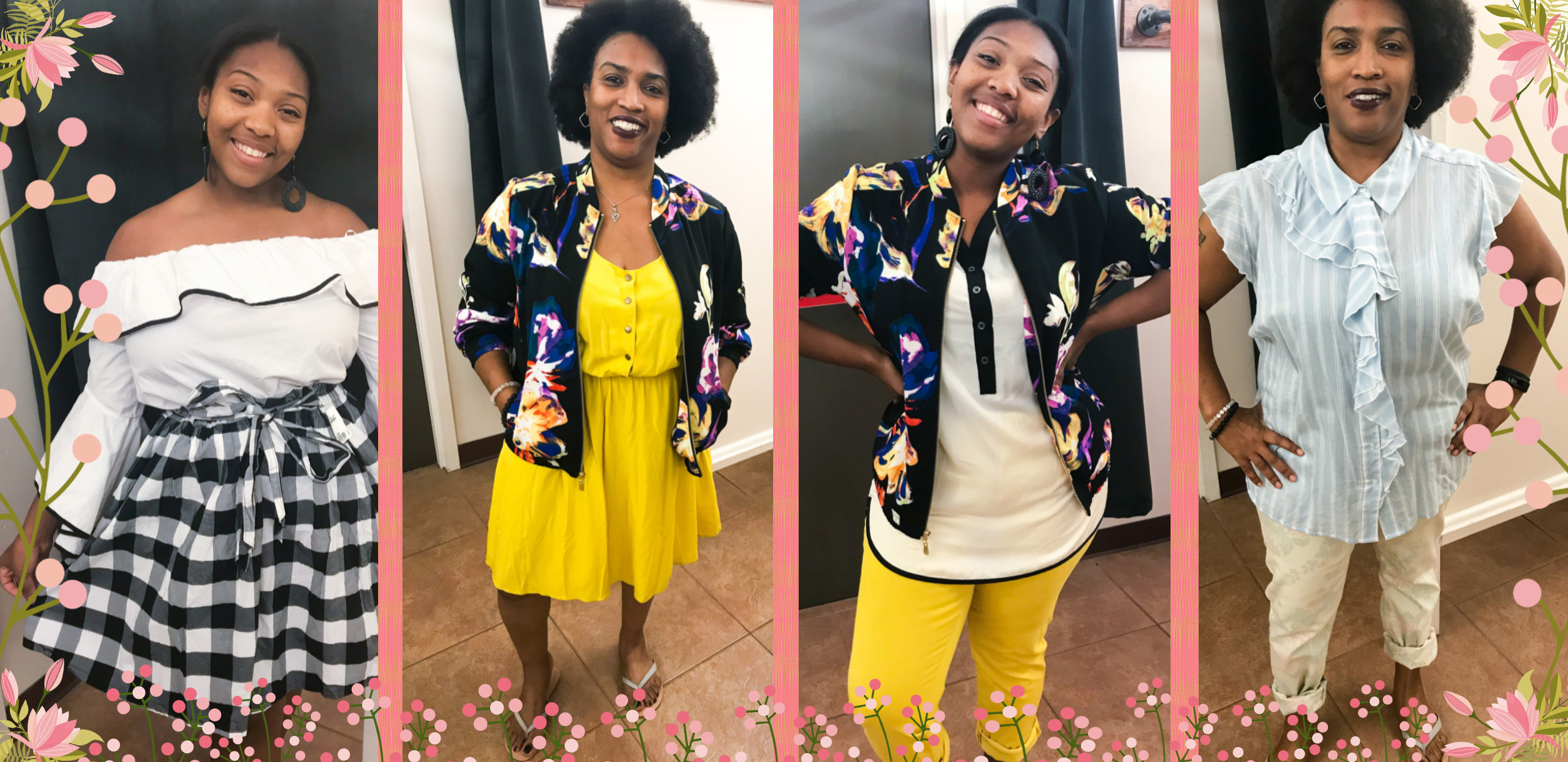 By Aarian Frye, Buffalo Exchange HQ
There are many things I love about my mother, from her sense of humor to her generous spirit. If I had to choose one of my favorites things about her, it's that she's never been risk-adverse. She's braver than I am by a long shot, and doesn't back down from a challenge… unless the challenge is allowing me – her one and only daughter (Hi, Mom!) – to dress her in outfits outside of her comfort zone. However, she agreed when I added in this one important caveat: my mom could dress me as well *cue ominous lightning strike*. Read ahead for our Freaky Friday of an afternoon shopping session at Buffalo Exchange Tucson to celebrate Mother's Day.
Check, Please
First, my mom picks out this checkered skirt and off-the-shoulder blouse for me – good job, Mom! This actually looks like a lot of the things I already own. My only hang up is the silhouette of the skirt – I don't find the knee-length bell shape to be particularly flattering on me. This would be an ideal look for a Mother's Day brunch, though, and I could definitely see myself wearing this outfit beyond the Buffalo Exchange dressing rooms!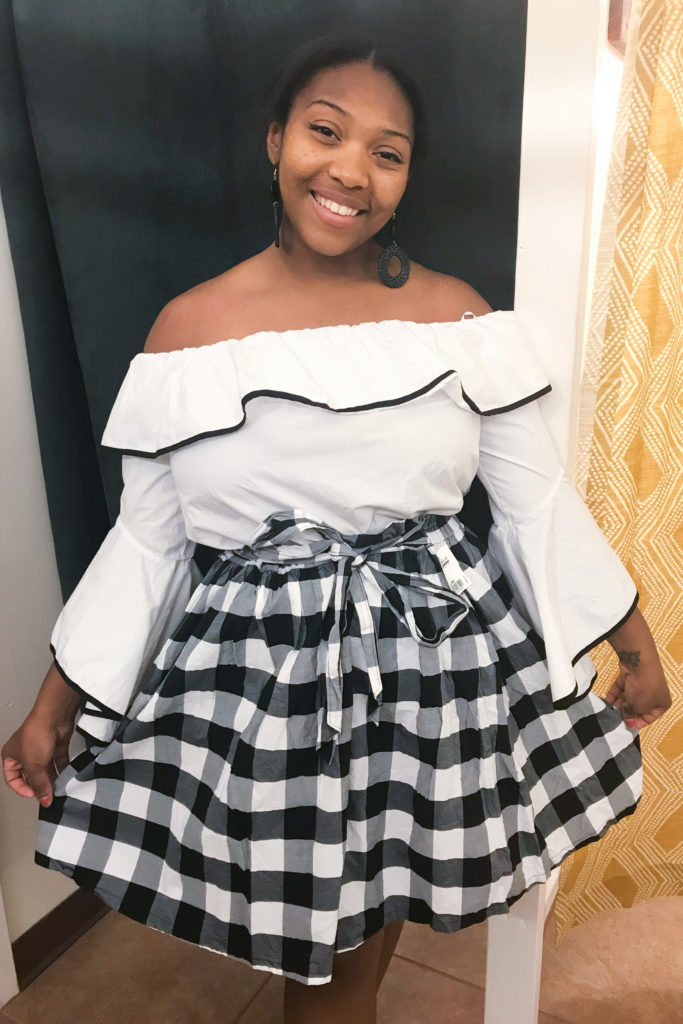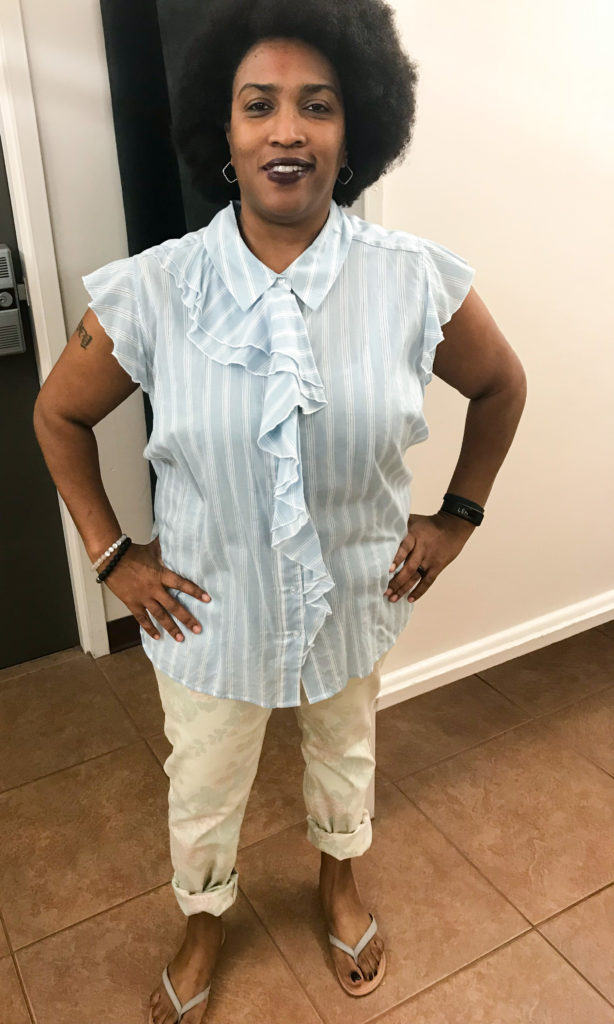 The Clash
"Oh, Aarian, no," is my mother's response to this striped ruffle blouse and floral jeans. Oops. Guess my mom is not much of a pattern clasher. Nonetheless, she tries them on – and doesn't totally hate it! This is a huge victory in my eyes. If you're also hesitant about mixing patterns, I recommend keeping the color scheme soft and simple, like we did here.
Char-truth or Dare: Mother's Day Edition
Coincidentally, the next outfits my mom and I try on both feature chartreuse. I choose a dress and watercolor floral jacket because I rarely see my mom in dresses – she leads an active life and doesn't find them very practical. On the flipside, I LIVE in dresses and skirts, typically reserving pants for days when the weather dips below 75 degrees (which borders on chilly for my Arizona desert sensibilities). For me, my mom picks out white tunic with chartreuse cropped slacks. Although I am an adult, I tell my mom that this outfit makes me feel like I'm playing dress up and she informs me that she actually owns a very similar pair of pants. Ah, so that explains it.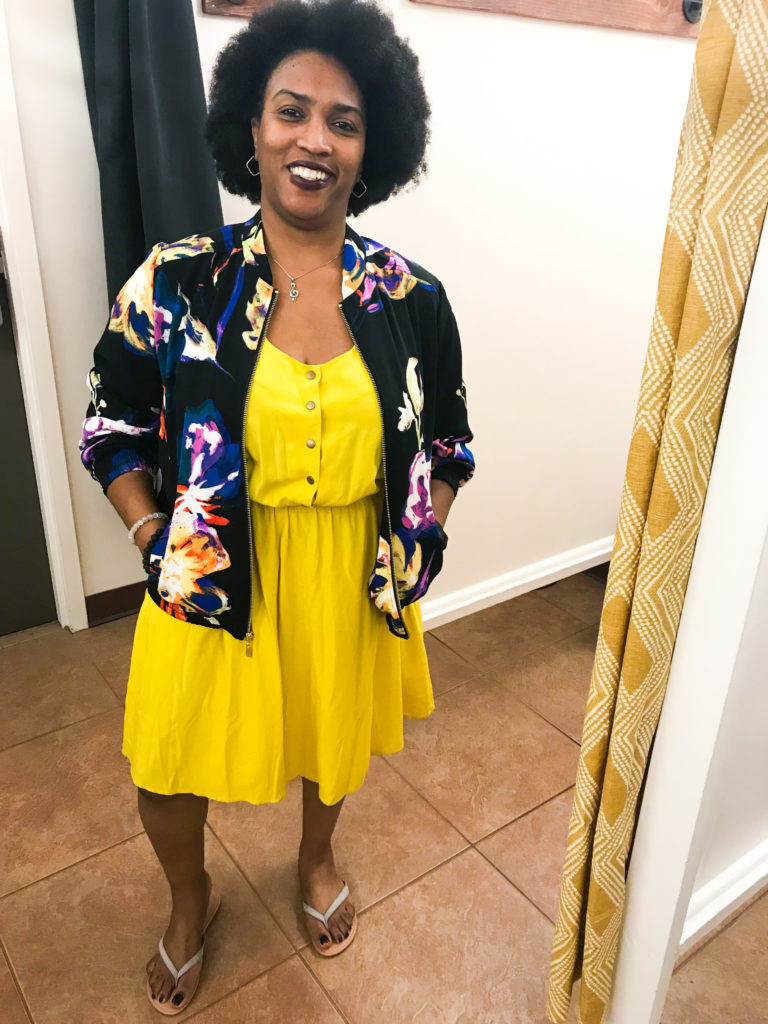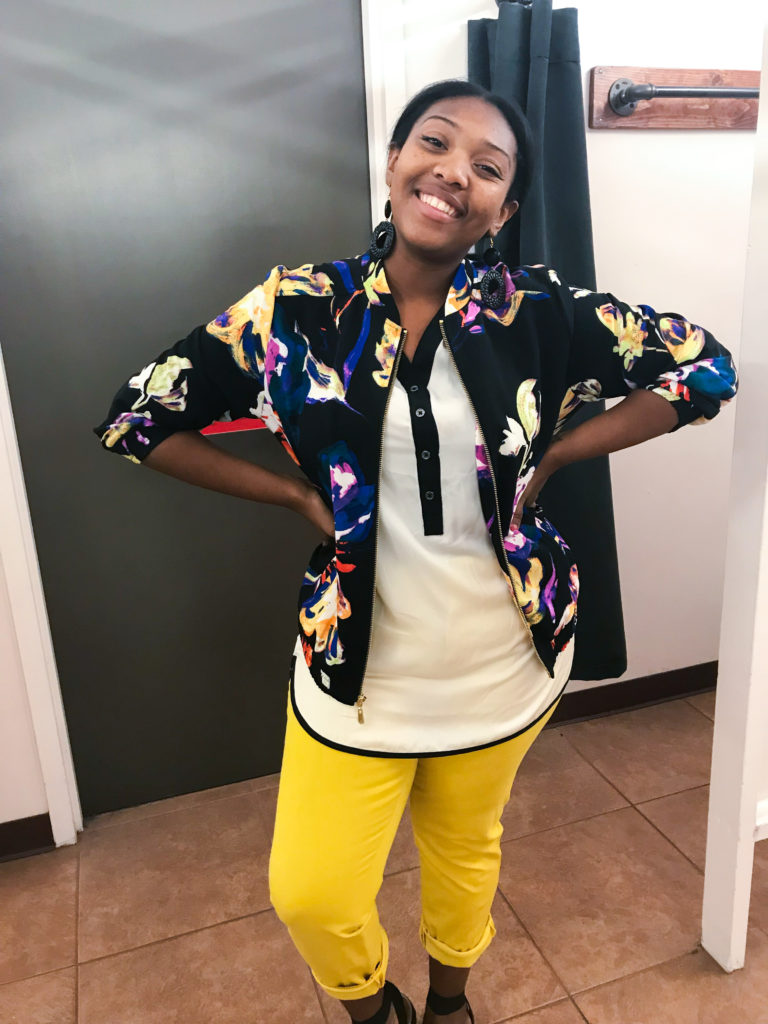 What I Learned
At the end of the day, I ask my mom what she thinks about our experiment. She tells me that she had fun and will even consider integrating some of the pieces I picked into her wardrobe! True to her word, she leaves the store with some similar items, including a floral romper which earns my stamp of approval. For me, I took away not just lessons in style but something reminiscent of the old movie trope in which two adversaries realize that they're "not so different after all". Like mother, like daughter, I suppose. How are you celebrating this year? I recommend a Freaky Friday-style try-on session at your local Buffalo Exchange! But whatever you do, remember to thank your mom for everything she's done – including passing down her awesome personal style. Happy Mother's Day from Buffalo Exchange!
Aarian is a social media writer for the Buffalo Exchange Marketing Department. Her career at Buffalo began three years ago as a buyer at the Tucson location. When she's not shopping, Aarian can be found frequenting one of Tucson's many art galleries, watching live music around town or painting at home.