B

log
Fashion – Style – Trends
Meet Nicole, Jewelry Maker, Music Lover, Master of Eclectic Style, and Floor Assistant at Buffalo Exchange Houston!

As a self-described 'Army brat', Nicole spent her childhood moving from place to place, including Arizona, before settling in Houston. Some of her favorite things about the city are its nightlife, public parks, ever-growing variety of new places to eat and exciting diversity: "It's constantly growing — everybody brings a little something to Houston and it's rich with different cultures and styles."
Long into fashion, Nicole describes her personal style as eclectic and ever-evolving. As a kid, she was into grunge — nowadays, vintage, Western and sustainable styles are her go-tos! Where does she find inspiration? "Sometimes, it'll come at night while I'm looking in my closet and I'm always looking at Instagram and Pinterest. If I have a new piece and I'm wondering how to style it, I'll watch old black-and-white movies for old glam Hollywood inspiration."
Outside of work, Nicole's hobbies are just as variable as her style: from jewelry-making to volunteering at Friends 4 Life Animal Rescue to grooving out to tunes from Prince and David Bowie. When it's time to unwind, Nicole turns to spirituality podcasts and a holistic self-care routine (including snuggling her Jack Russell Terrier!)
Nicole's Buffalo hiring story is a familiar one: 9 years ago while shopping in the store, an employee suggested Nicole apply. She wasn't so sure at first — "Everyone was so fashionable and cool!" But of course, with prior retail experience and a friendly personality, Nicole was a shoe-in for the job! Other than the sweet threads, Nicole's favorite part about working at Buffalo is meeting new people. "When they come in, they like to tell me how they're doing, and it's cool seeing their kids grow up over the years. At other retail jobs, you're zipping around doing this and that, but at Buffalo, I can take the time out to listen. Sometimes people just need to be heard, and if I can make a little bit of a difference, that enriches my life."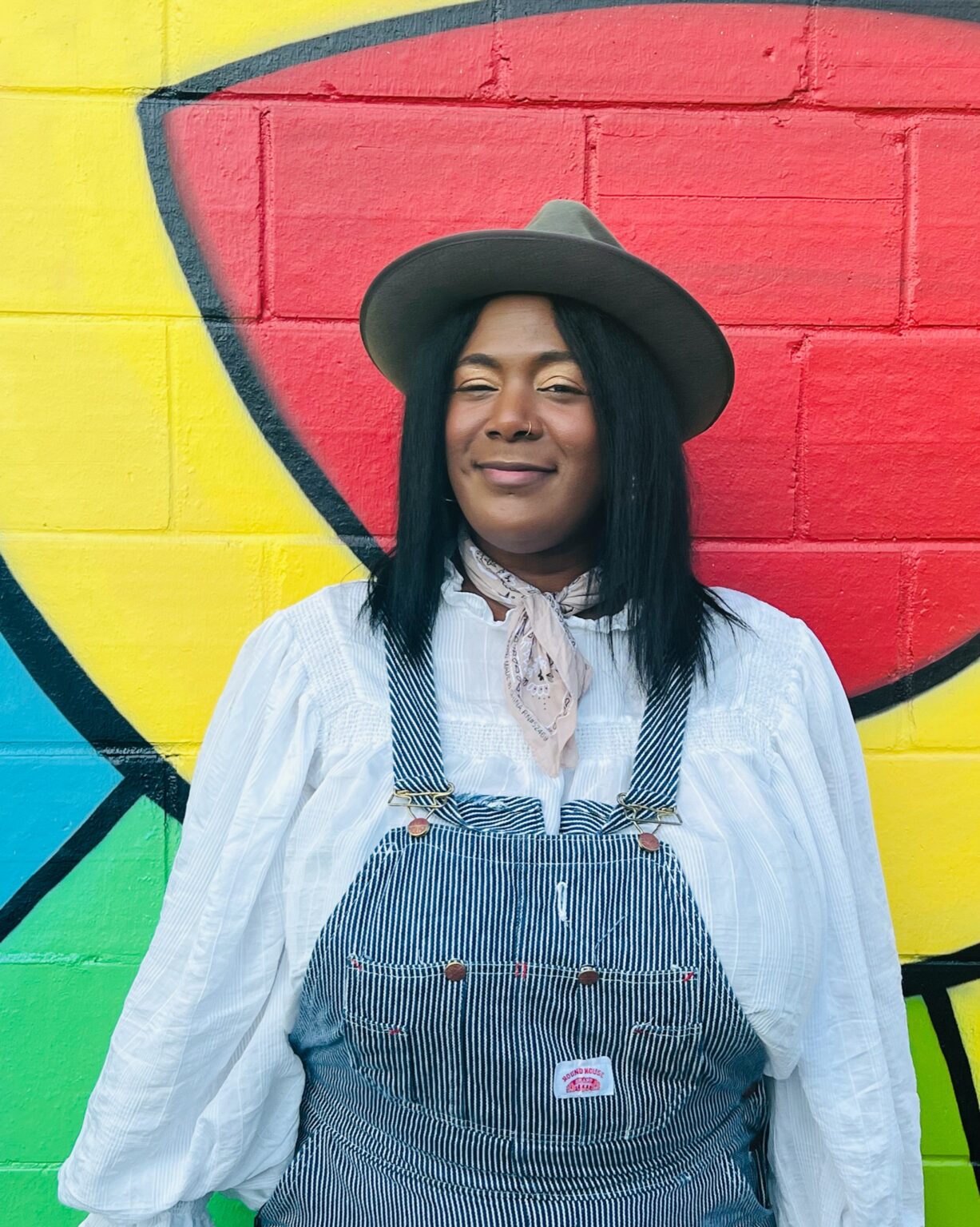 For Nicole, the key to success is finding your inner peace and remembering that you're not in it alone: "Come in with an open mind and open heart, know who you are as a person, but also be willing to learn and grow. Find peace wherever you can, treat your store like a team and, while you're putting your job first, don't forget to put yourself first, too!"
Interested in a job where you can dress the way you want, work with amazing people and talk about fashion all day, every day? Join the herd! We're hiring Buyers, Cashiers, Associate Store Managers, Floor Security Assistants and more across the US and offer amazing perks like full healthcare coverage (even for part-timers), store discount, PTO, a 401 (k) matching program, profit-based bonuses and lots more. Stop by your local store or apply online!
Published May 19, 2022