B

log
Fashion – Style – Trends
Meet Katriel: Model, Stylist, and Buyer at Buffalo Exchange Las Vegas!

Growing up, Katriel cites his parents for inspiring his interest in fashion.
His dad is an R&B musician with a flair for good style and his grandmother was a whiz on the sewing machine. His parents were also excellent cooks. In high school, Katriel studied the culinary arts and had the chance to work with chefs in Las Vegas. While he loved the artistic aspect of plating food and the way that his dishes would delight customers,
he ultimately decided that fashion was his true love.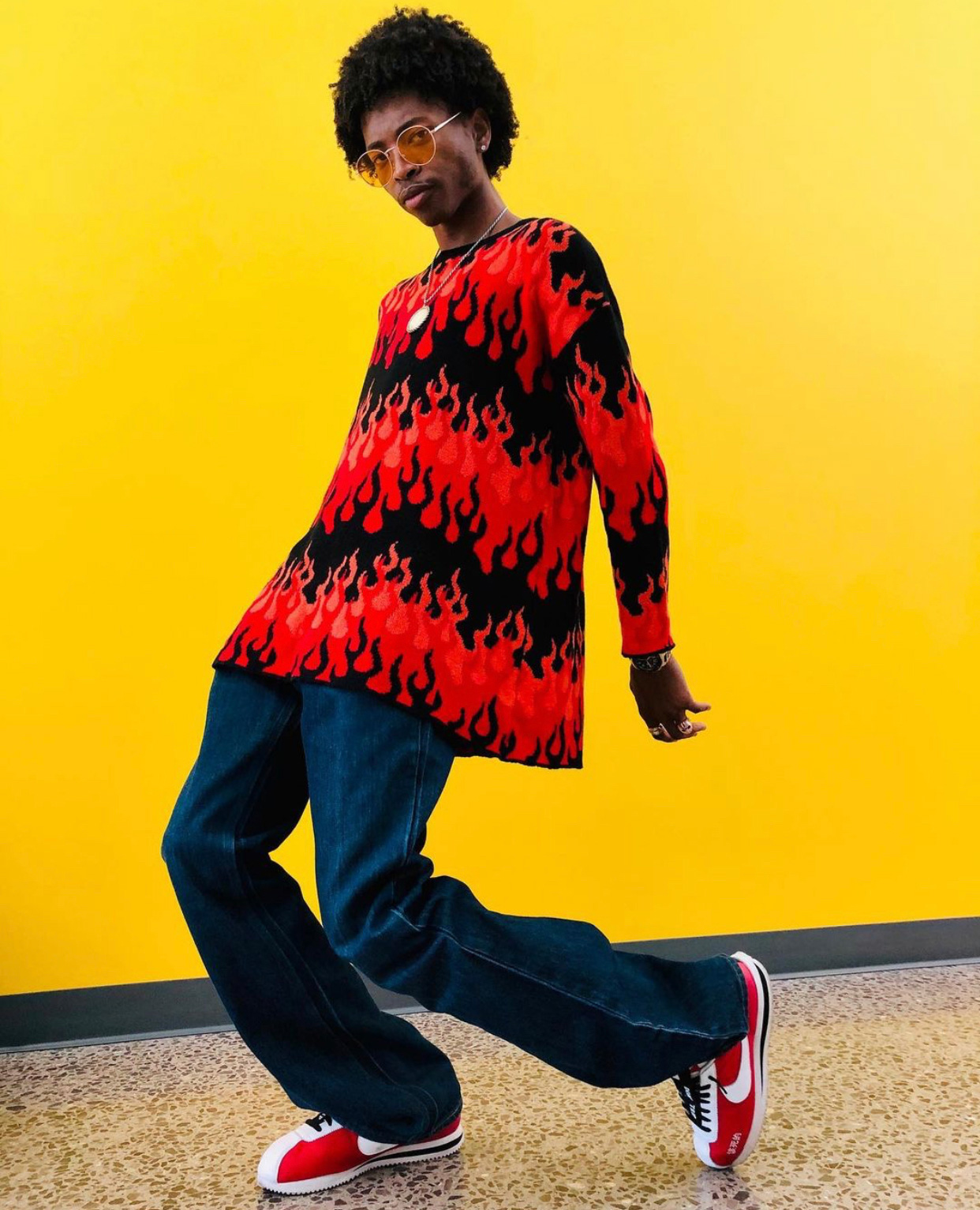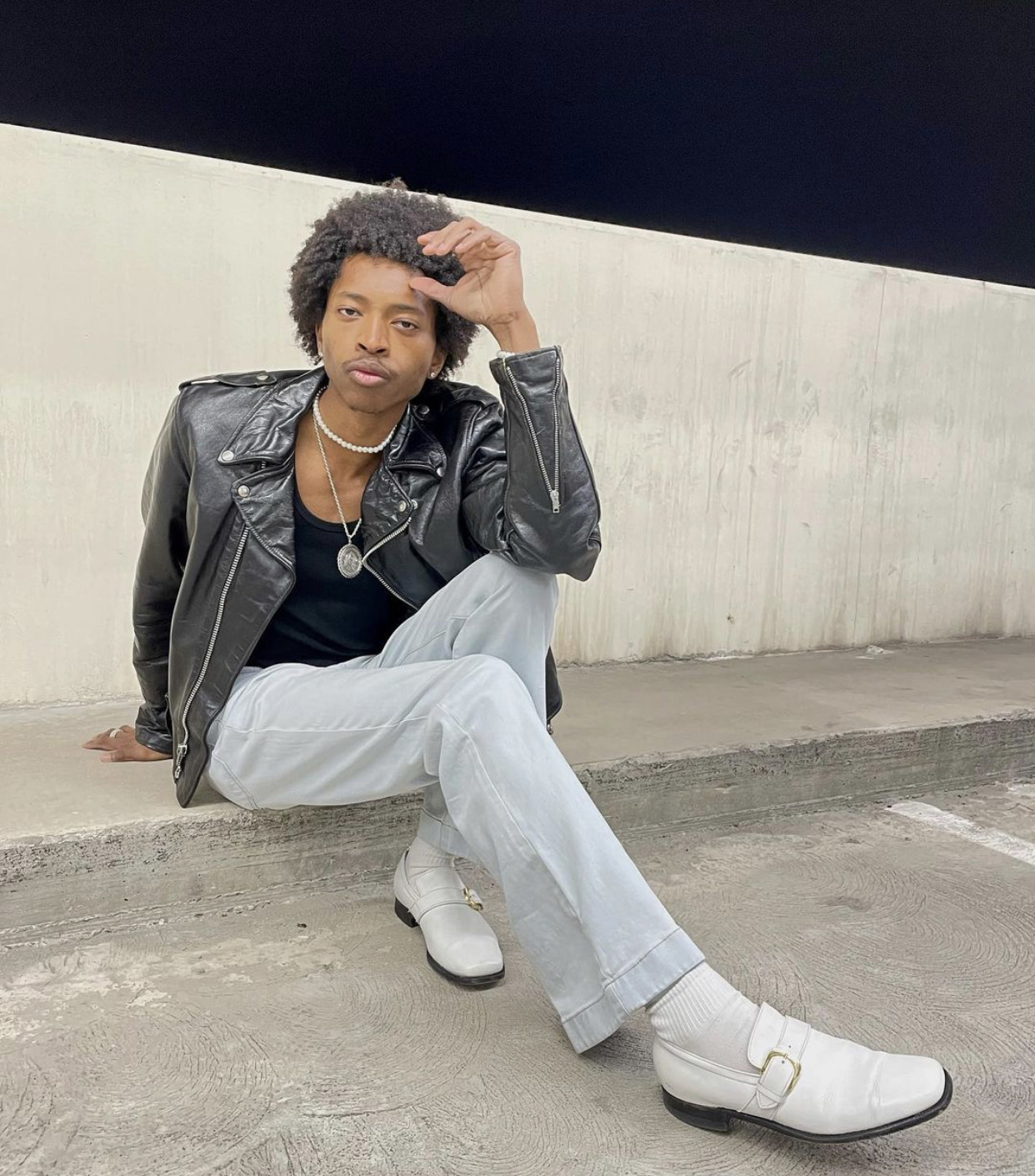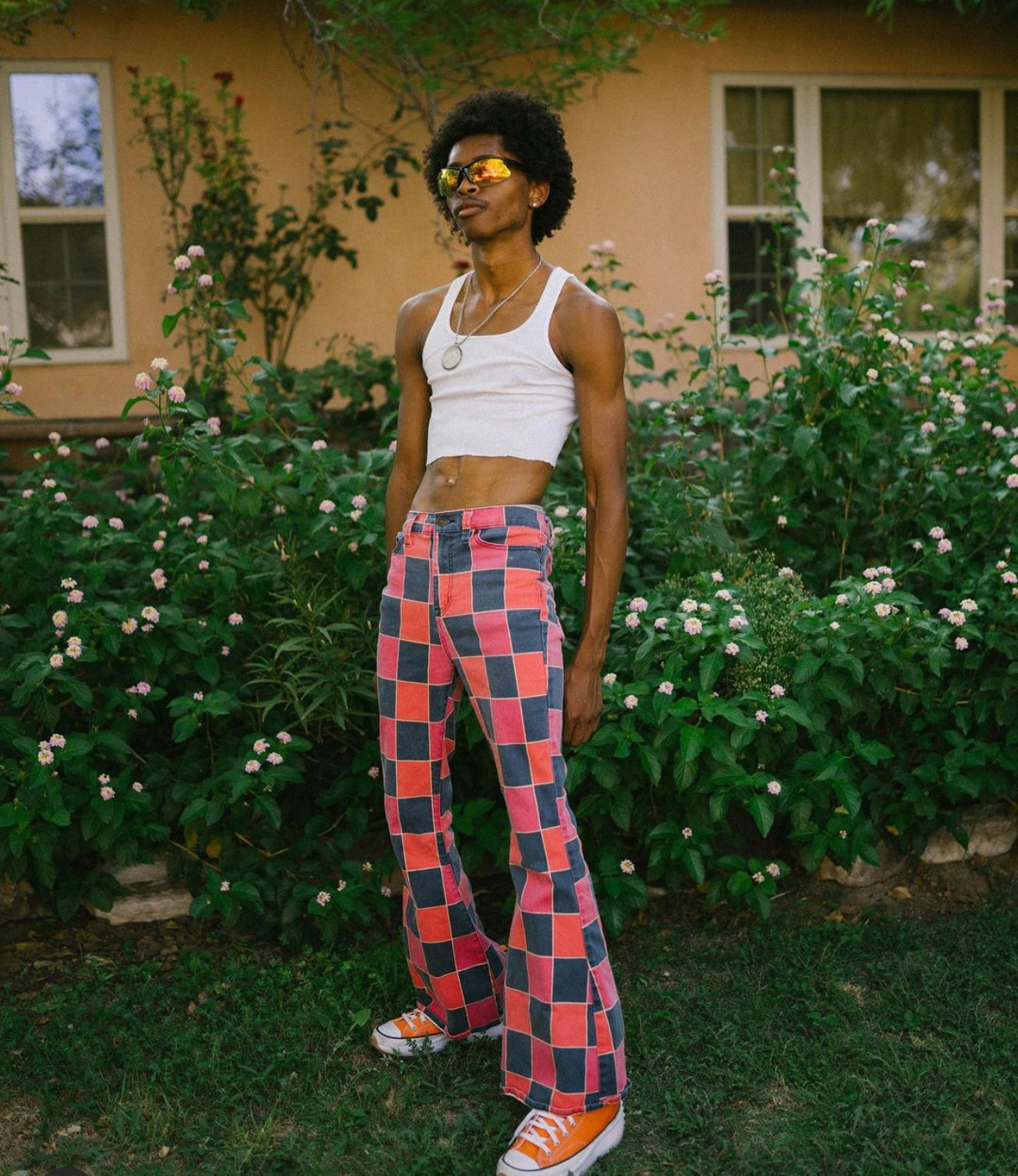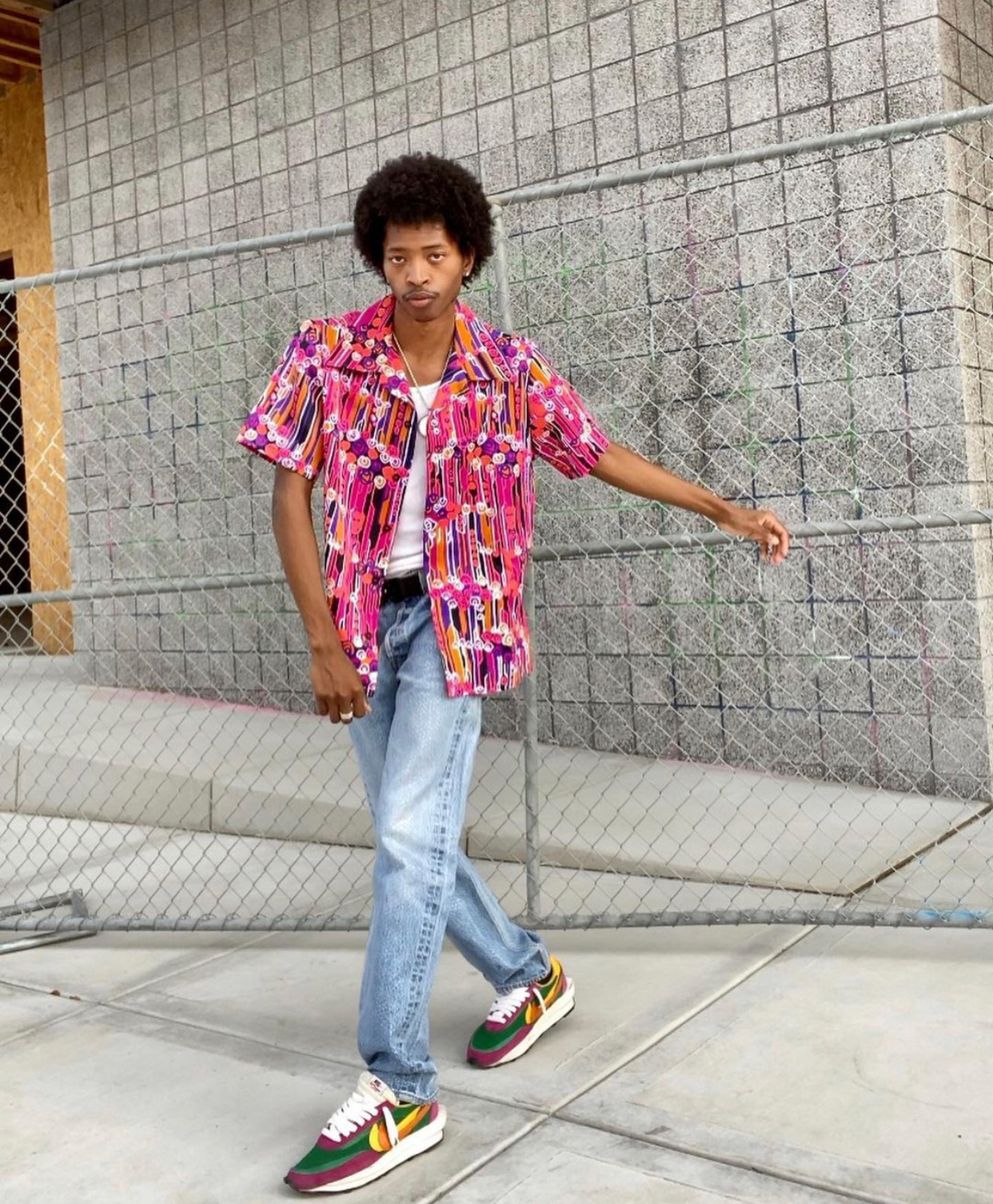 Originally a sneakerhead with a self-described 90s Fresh Prince-inspired style, he now takes inspiration from Jimi Hendrix, Lenny Kravitz and the 1970s.
"I'm a sneakerhead at heart,"
he says,
"but a boot guy on the feet."
He still has a collection of more than 50 sneakers, with prized possessions like a pair of Air Jordan 1s from 1985 (the first Jordan ever made) and Kendrick Lamar Cortez's, but his style now is more runway. Think 1970s vintage, Western styles, square toes, loafers and boots.
"Being bold with fashion,"
he says,
"is one of the reasons why fashion is what it is.
Be different. Make something out of nothing. Make it yours… I never want to look like somebody else." When it comes to styling or creating the perfect photograph, Katriel recommends spontaneity. "If you see anything around you, take advantage of it.
Step outside of your comfort zone.
Put something on that you're not comfortable with and see people's reaction."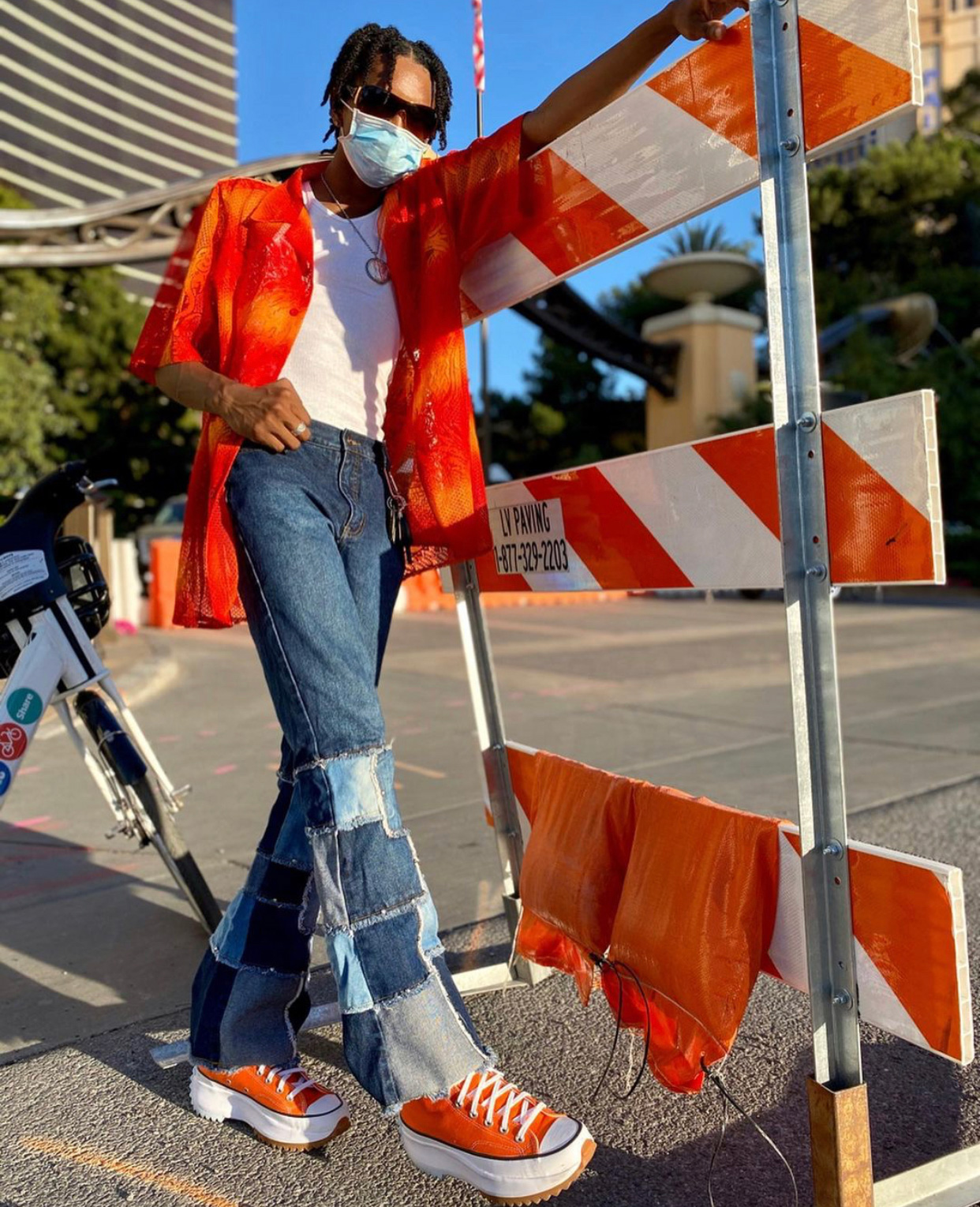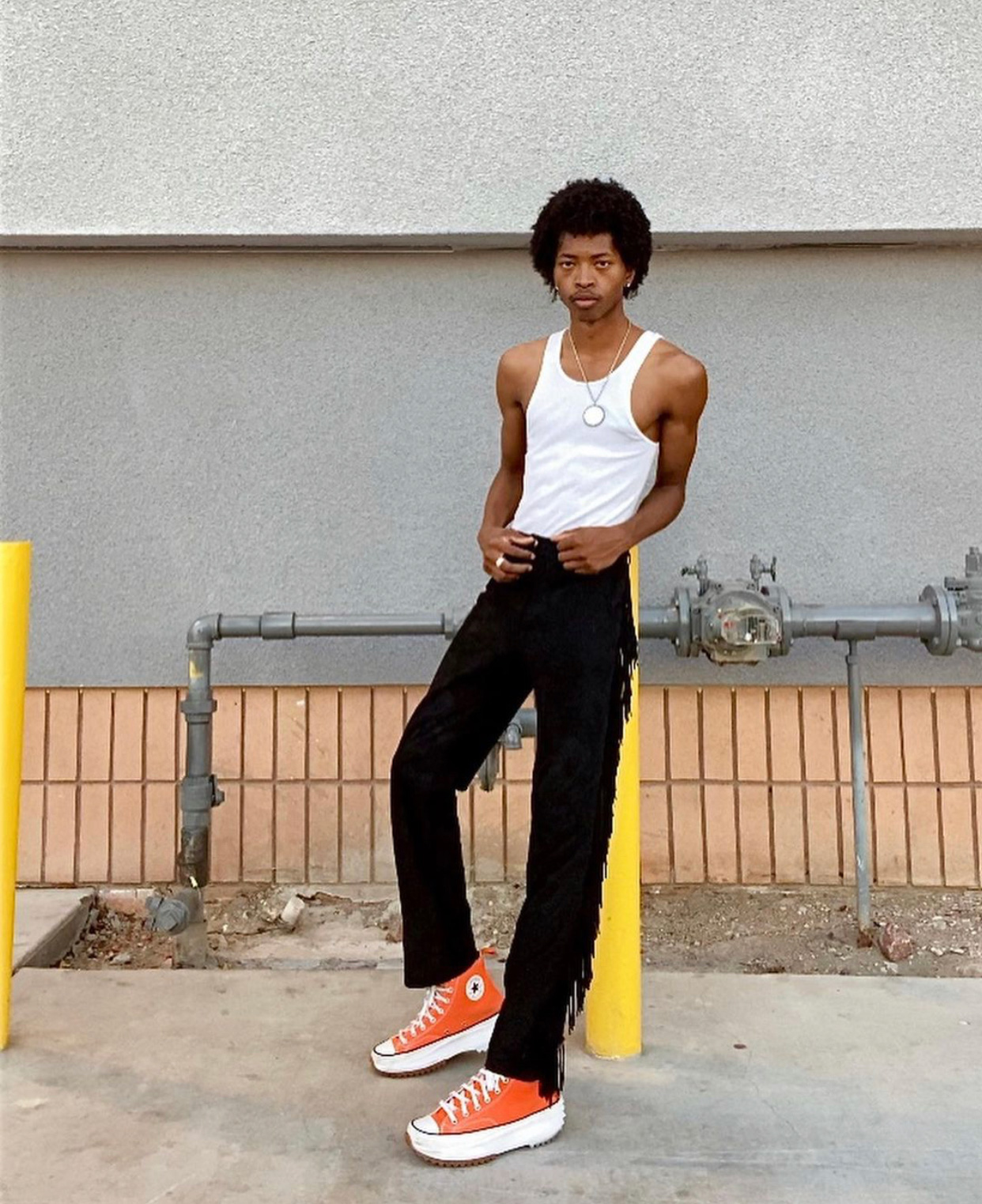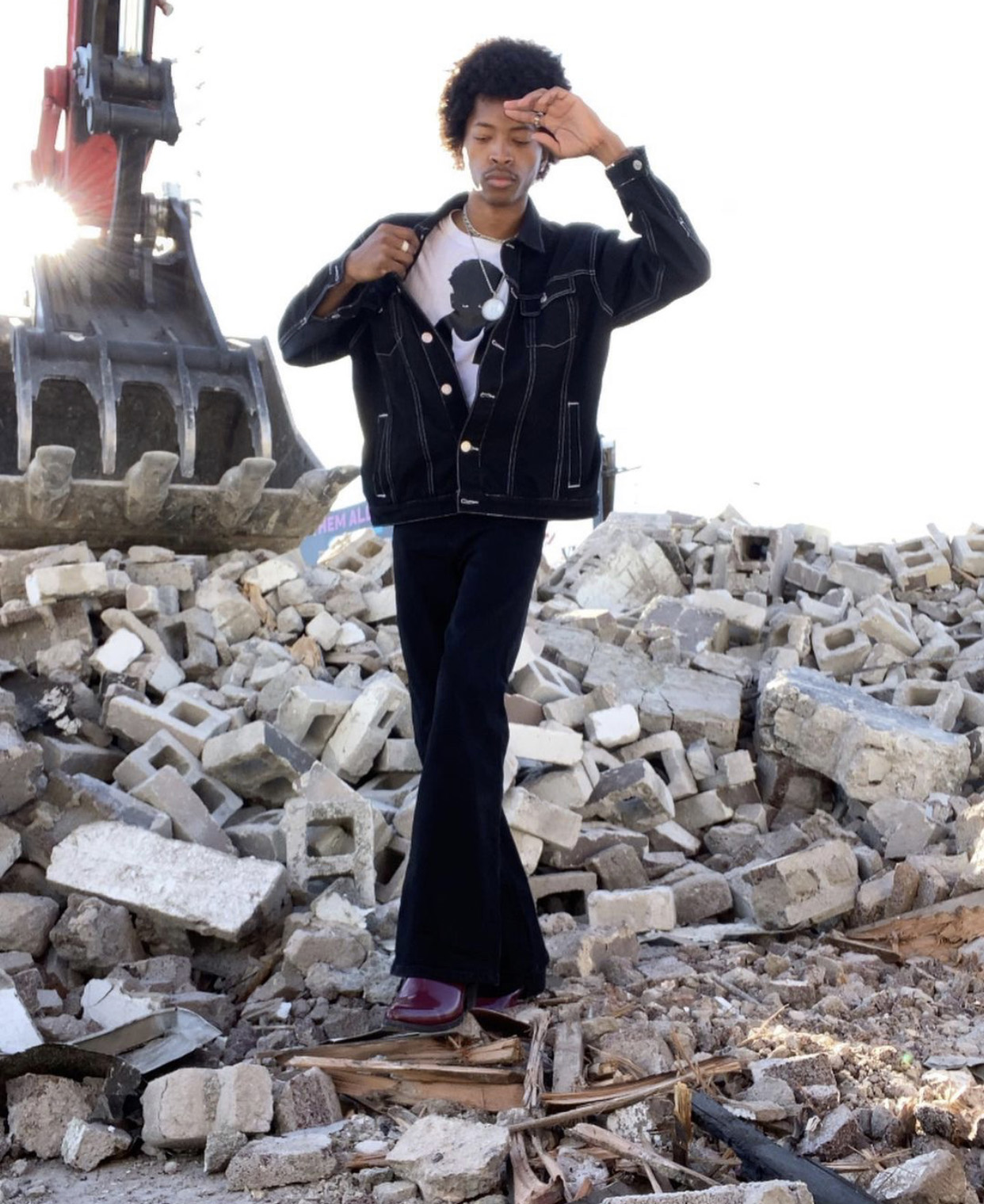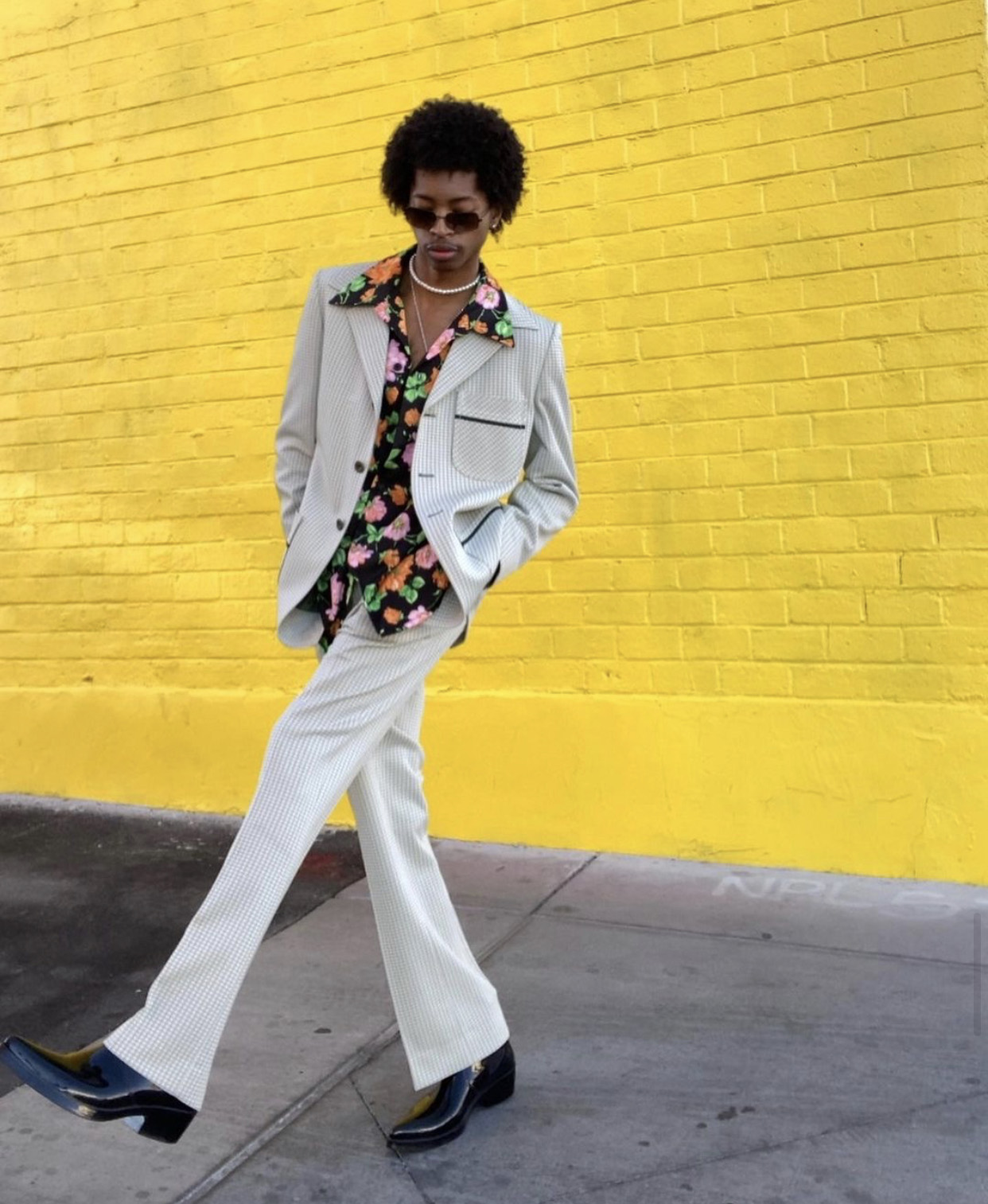 Katriel has been working at Buffalo since June of 2019.
He loves the way that the job teaches you about a wide variety of styles.
With such a diverse staff, as well, you not only get to see the styles – you get to see how people wear them. He also loves talking to customers and finding just the right piece for them.
"Just have fun,"
he says. "Of course you have to work hard and get your job done, but if you're not having fun, then the customers won't have fun. The rest of the staff won't have fun."