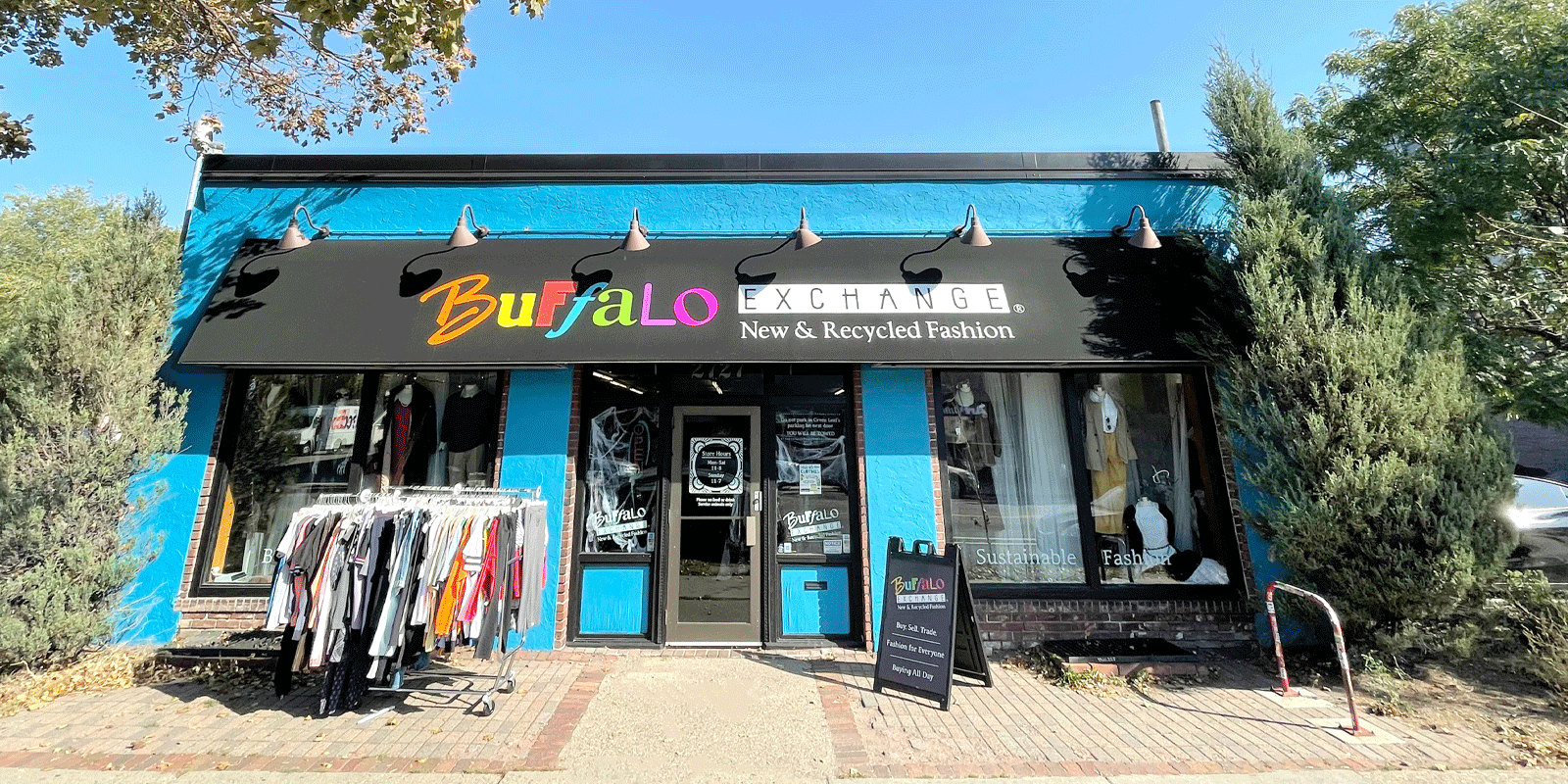 2727 Lyndale Ave S, Minneapolis, Minnesota 55408
Location:
At W 27th St, Uptown
Store Hours:
Mon–Sat 11am-8pm, Sun 11am-7pm
Parking:
Neighborhood and street parking available – please do not park in the private lot south of the store
Info:
Sell your clothing and accessories anytime we're open. No appointment needed. We buy from from open to close, 7 days a week. For more information about how to sell, visit BuffaloExchange.com/How-to-Sell.