Buffalo Outlet Nogales, Arizona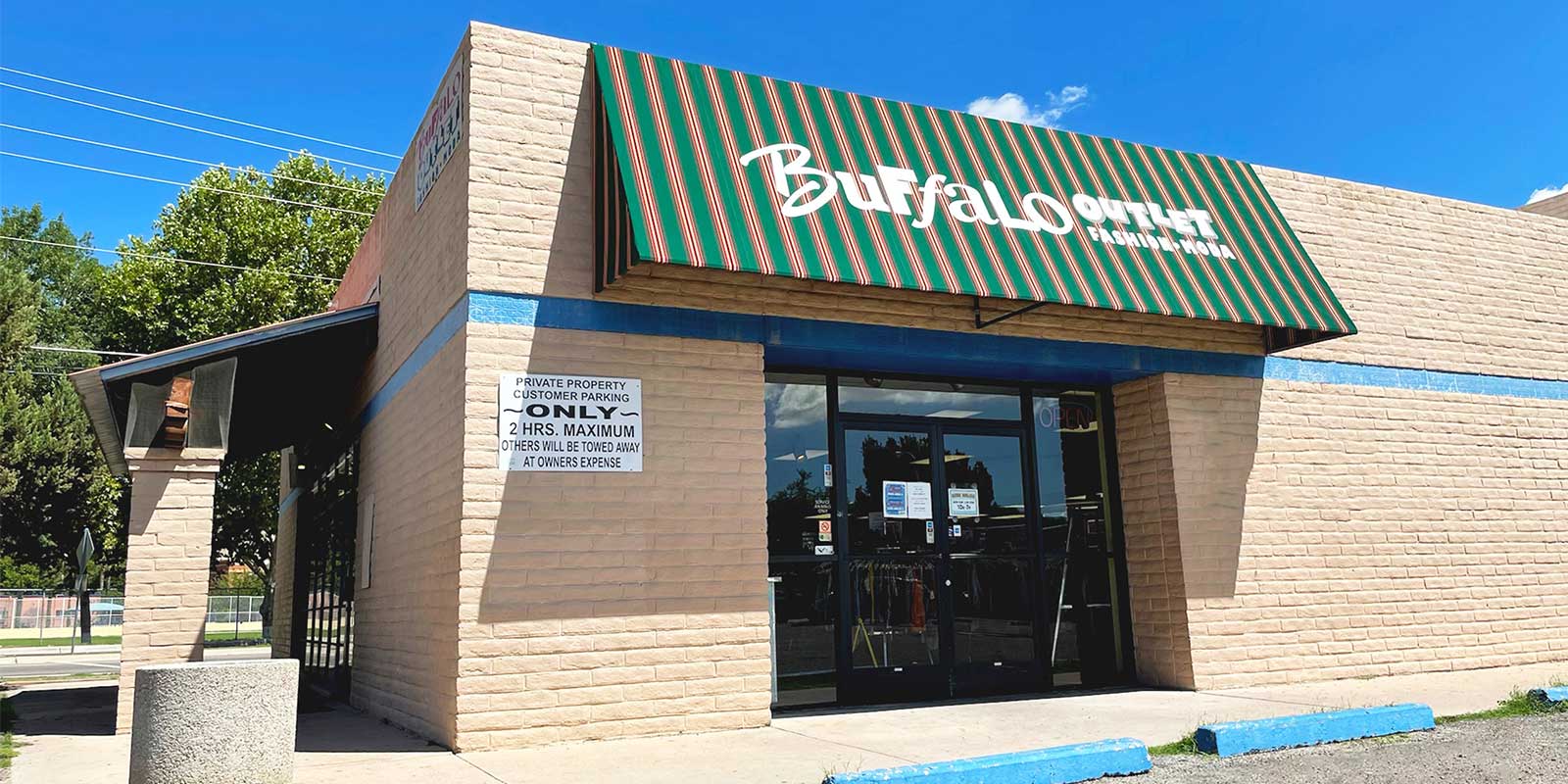 441 N Grand Ave, Nogales, Arizona 85621
Location:
Across from Food City in El Alamo Plaza, west of Ellis St
Store Hours:
Mon–Sun 10am-7pm
Parking:
Shared parking lot and street parking available on Grand Ave
Info:
At the Buffalo Outlet, everything's $8 or less! Shop all the same Buffalo finds you love – clothing, shoes & accessories – for even better deals. Plus, every weekend, we mark some items down to just $1!
This location is shopping only – no selling or trading. Buffalo Exchange gift cards & trade cards cannot be used at this location.