B

log
Fashion – Style – Trends
How I Make The Most Money Selling Clothes at Buffalo Exchange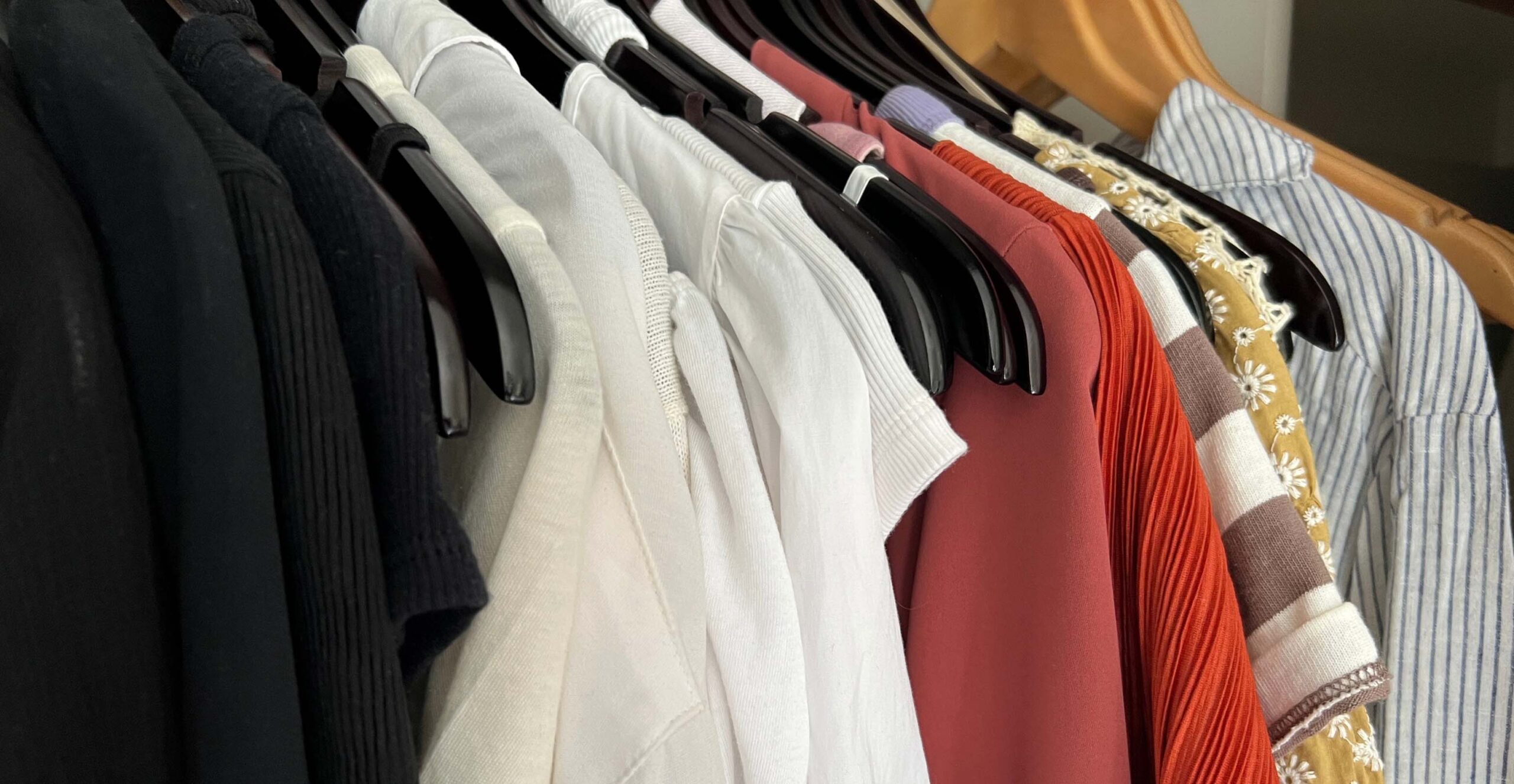 Is your closet overflowing with clothes you never wear? Sure you can sell your items online, but the hassle of photographing, listing and shipping items out has never been worth the effort with my busy schedule. Enter Buffalo Exchange, which makes the process of selling your clothes easy (and instantly rewarding!) by offering you cash or trade on the spot. As someone who's been selling clothes to Buffalo Exchange for years, I consider myself somewhat of an expert on how the selling process works and what to keep in mind when going through my closet. Here are my 5 tried and true tips for getting the most money selling clothes at Buffalo Exchange.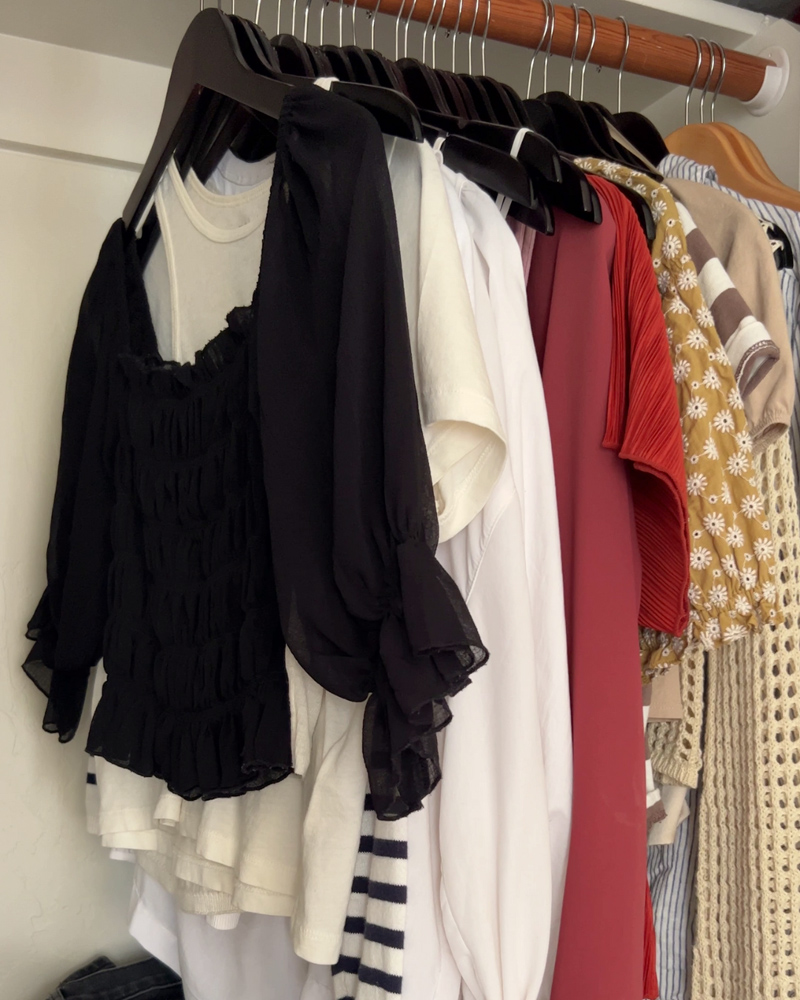 Stay Seasonally Savvy
Keeping your closet up-to-date and constantly rotating is the best way to ensure your clothes will still be in-demand when you go to sell them. When the season starts to change, that's your cue to reassess your wardrobe and ask yourself the following:
Have I worn this recently?
Do I feel comfortable when I wear it? Does it fit me how I want it to?
Is it something that makes sense with the rest of my wardrobe?
If I bought it for a special occasion, will I have a reason to wear it again?
If the answer to any of these questions is no, it may be time to let it go. There's no use holding onto items you're no longer excited about when that item on your wishlist could be hanging in its place instead! Once you've decided an item is no longer for you, don't let too much time pass or you could miss your chance to cash in on a current trend.
Bring It All In
While it's a good idea to clean out your closet every few months, don't limit yourself to just the clothes from that season — Buffalo Exchange buys the best of all seasons, all year round! The store will primarily be looking for weather-appropriate styles, but that bulky Patagonia jacket taking up your precious closet space could still sell even in the heat of the summer. Don't hesitate to bring in any one-of-a-kind gems or super-desirable pieces – you may get some extra cash or trade to put towards your closet refresh! When in doubt, bring it in so their Buyers can take a look.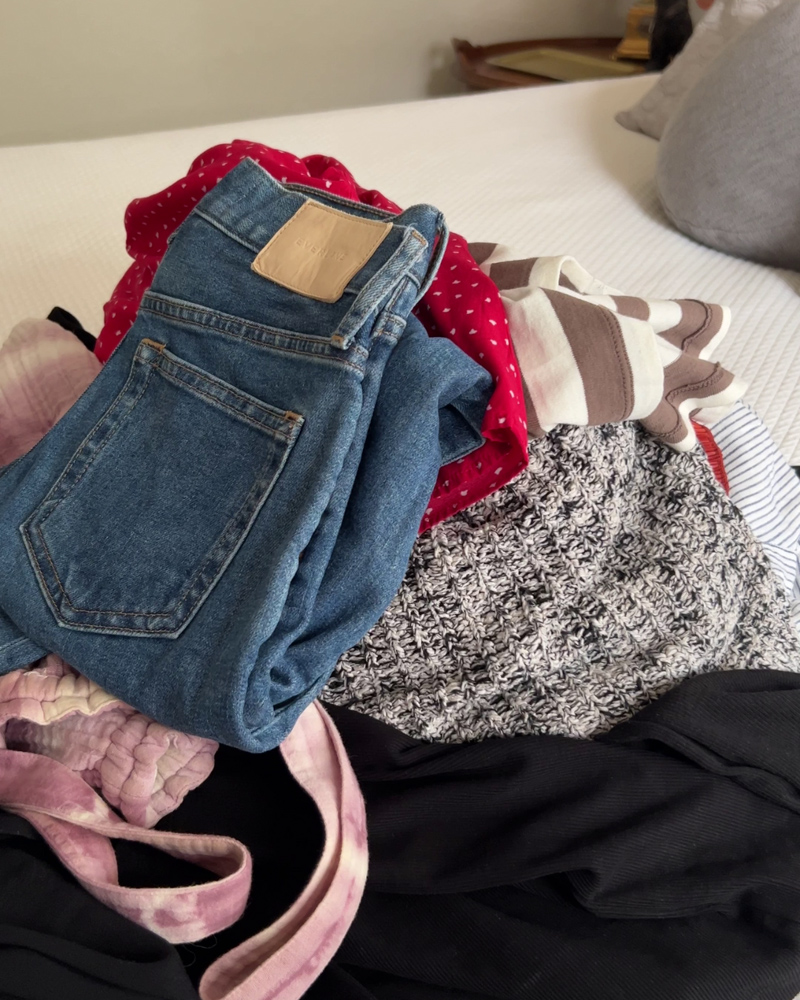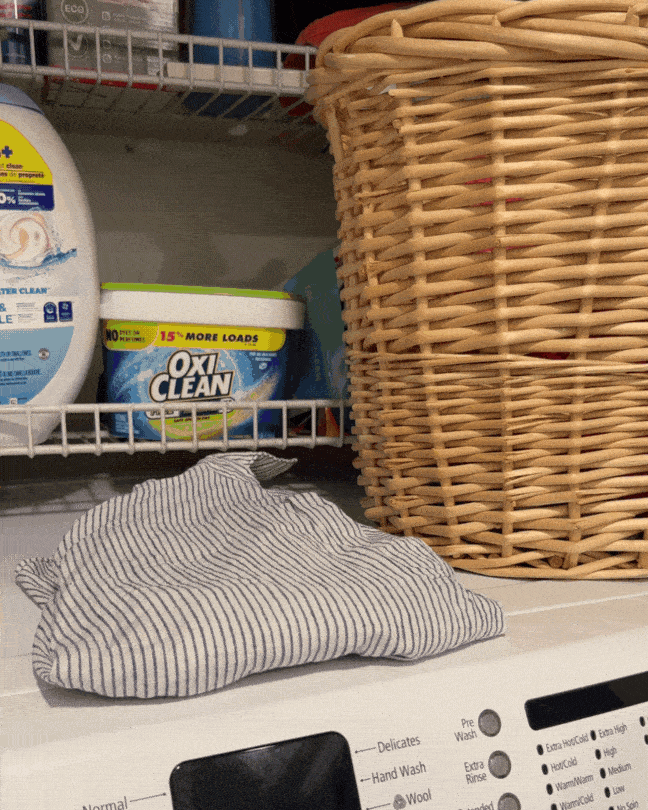 Check for Condition
Remember, condition matters! Items they purchase go right on the racks, so make sure your clothes are clean and well-maintained before you bring them in — no spots, stains, broken zippers, or unintentional holes. A quick run through the wash can make a big difference, and in case you didn't know, dish soap is your best friend for stubborn stains the washer doesn't take out by itself. For those items you've loved a little too hard to sell, consider donating them to your local thrift store, where they'll be given a second life by someone in need instead of ending up in a landfill.
Doesn't Hurt to Ask!
Since the Buyers make their purchasing decisions based on the store's inventory needs, it doesn't hurt to ask exactly what those needs are! While Buffalo Exchange is always looking for everyday staples, current trends, menswear and plus sizes — there may be a piece or two in your closet you'd never think of bringing in that the store is missing at the moment. Each store's inventory is constantly changing from one day to the next, so give your local Buffalo a call ahead of time to see what they're looking for, or ask your Buyer while you're selling clothes.

💡 Didn't call ahead, and too shy to ask your Buyer in the heat of the moment? Most stores have an inspiration board near the buy counter, which is always worth a peek. You may be surprised by what you see!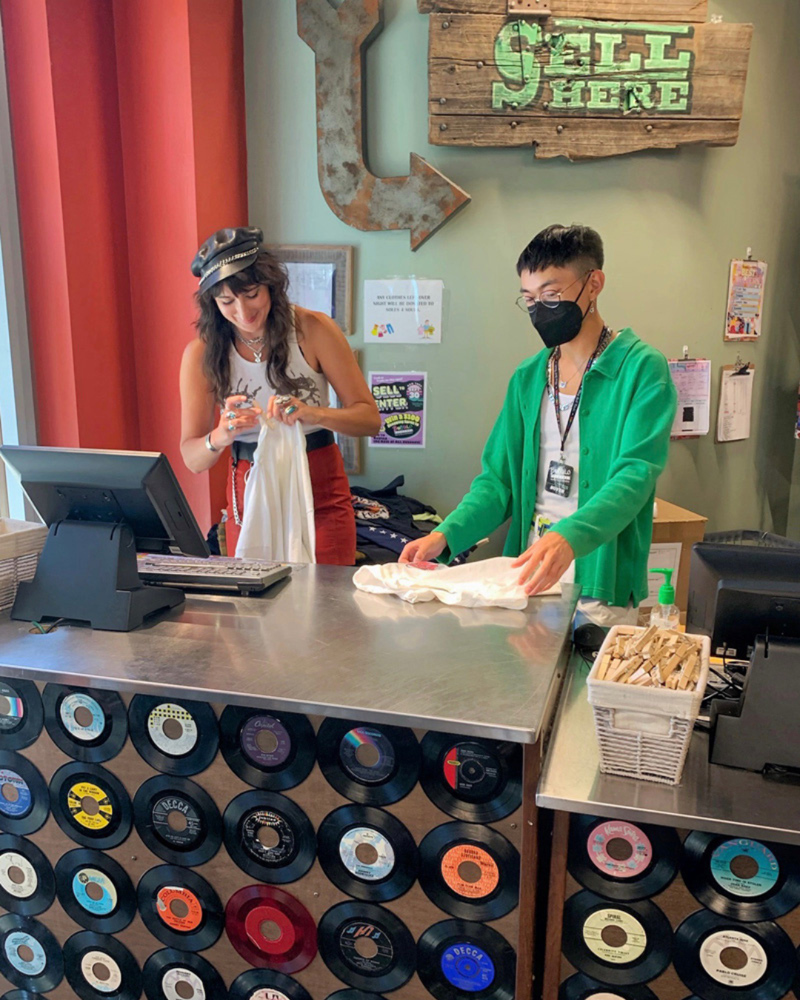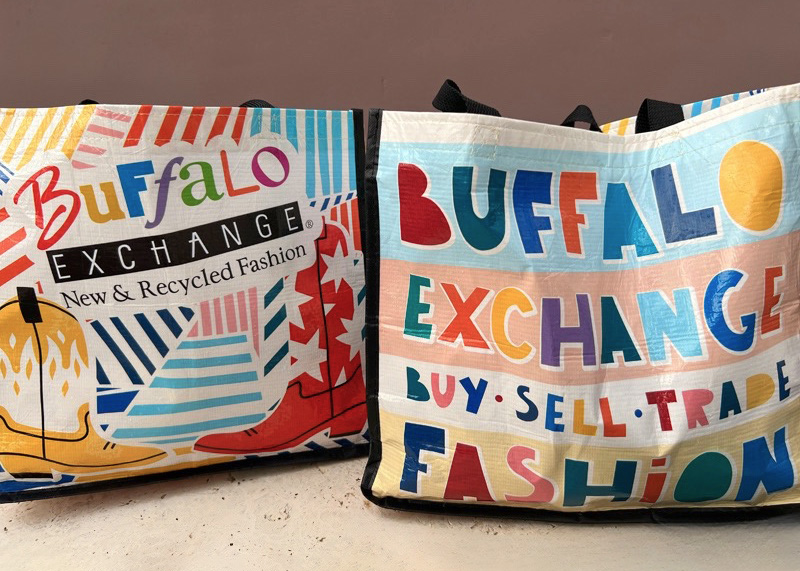 Take 👏 the 👏 Trade
For any items your Buyer is able to purchase, they'll offer you 50% of the selling price in trade or 25% in cash. It may be tempting to take the cash, but I almost always go the trade route since I can usually find something on the racks I want to take home. Didn't think I'd leave that space in my closet empty for long, did you? You can score some amazing deals by shopping secondhand, and when you combine that with your trade, your sustainable shopping trip may come out to the low, low price of $0.
While it may be easier to throw everything in a donation box and call it a day, you're leaving money on the table by not selling clothes to a resale store like Buffalo Exchange. So what are you waiting for? Turn your clutter into extra cash in your wallet or clothes in your closet and feel good knowing that you're keeping fashion waste out of the environment. There's no appointment needed to sell at Buffalo. They buy all day, every day, so simply stop by one of their 40+ locations nationwide and their Buyers will take it from there. Happy selling!