B

log
Fashion – Style – Trends
Bewitching Halloween Costumes to Thrill and Chill!
The most magical night of the year is almost here! Halloween is the perfect excuse to show off your style… or possess a new one. Our trick to getting a spellbinding costume without spooking your wallet? Dust off those cobwebs in your closet and bring us your cleanout! You could pick up enough trade to cover your costume and get yourself an extra treat. 
Whether you'll be flying solo or going out with your witches, we've brewed up a list of eerie-sistible costume ideas that'll charm anyone who crosses your path. We're dying to see which one you'll choose!
Creep It Real With the Classics
These costumes are go-tos for a reason! Rule of thumb: If you've had a nightmare about it, it'd make a great costume.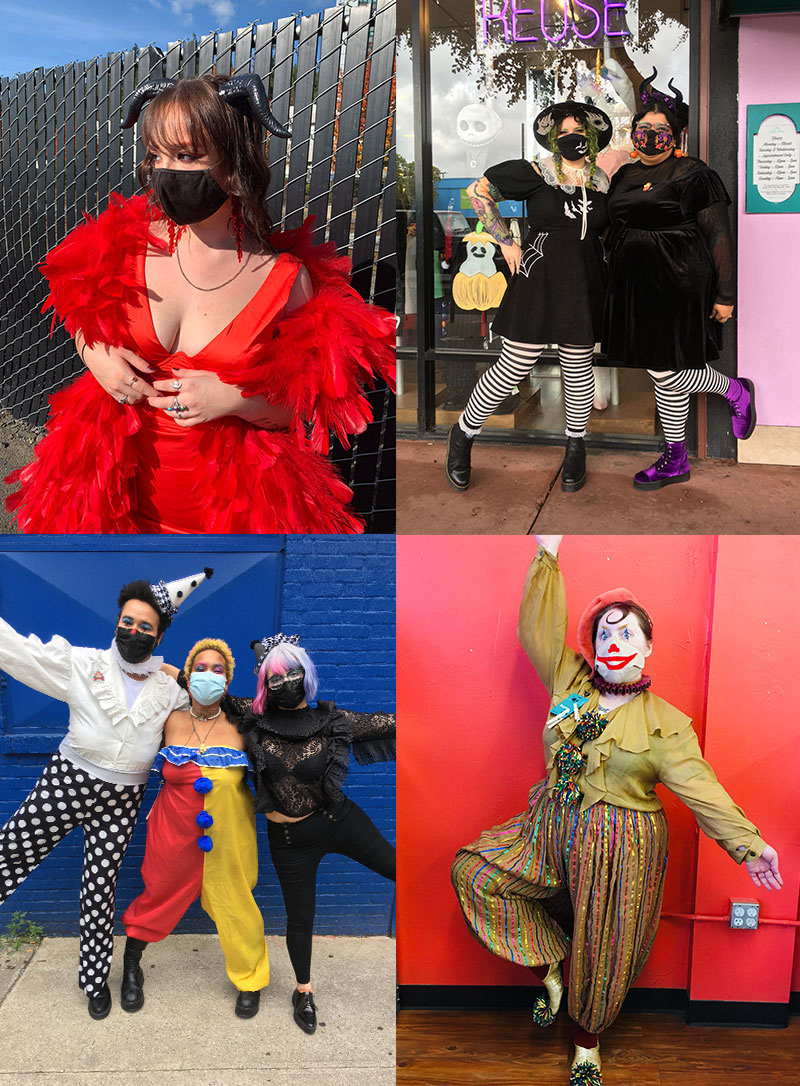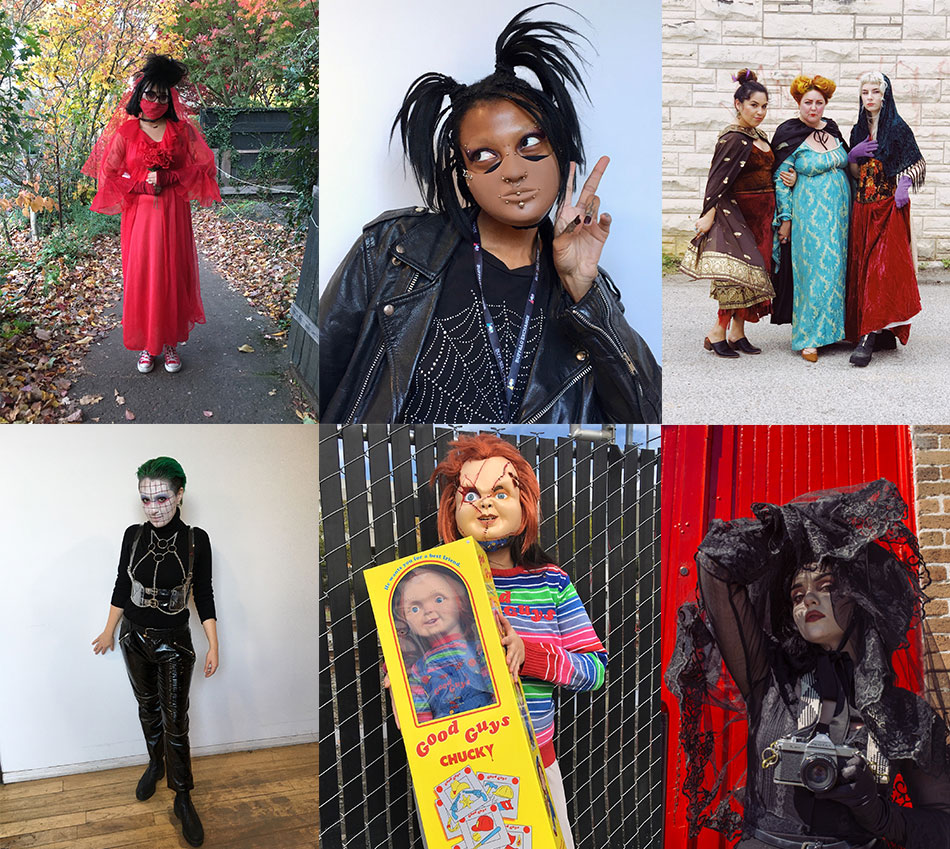 Frightening Film Stars
There's no better way to start off the season than by having a spooky movie marathon. Embrace your strange and unusual side by dressing up as characters from cult classics like Beetlejuice, Chucky, Hellraiser, Hocus Pocus and Edward Scissorhands.
Boo-gie All Night
Pay homage to your favorite musicians – singing voice and dance moves not required.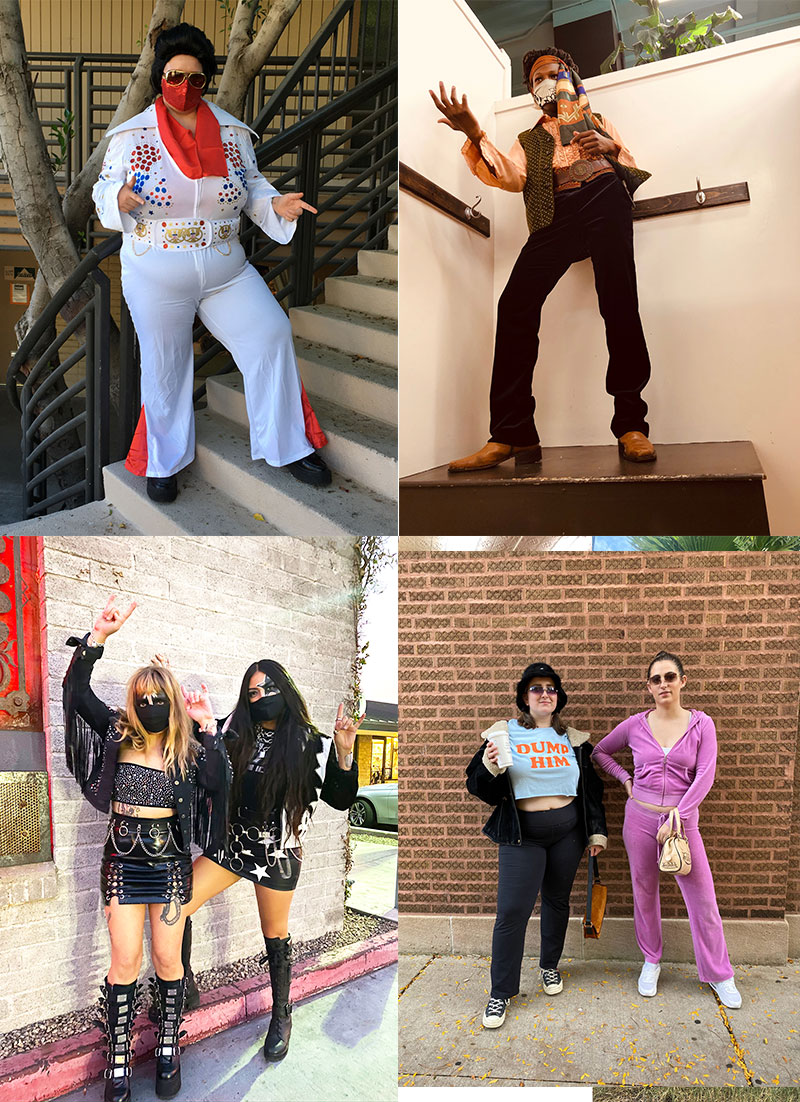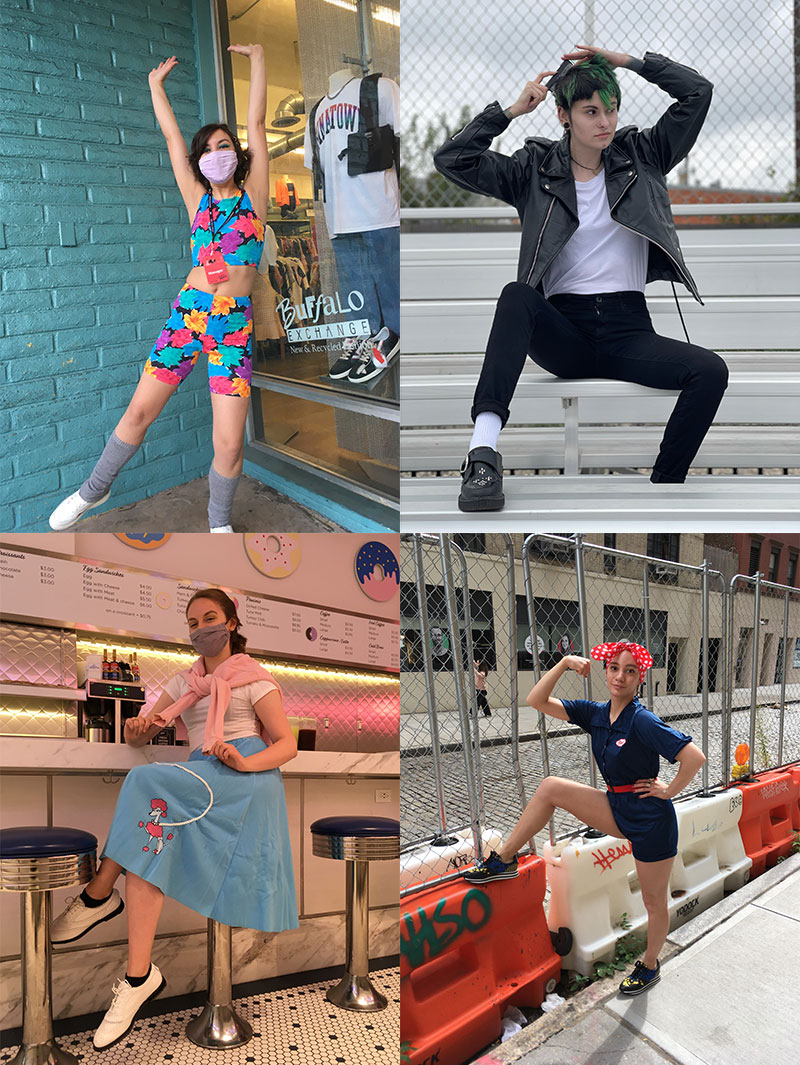 Fashion Phantoms
Bring old trends back from the dead with a look from decades past.
Wicked Cute Wildlife
If you'd rather be cute than creepy, take a walk on the wild side in a charming critter costume!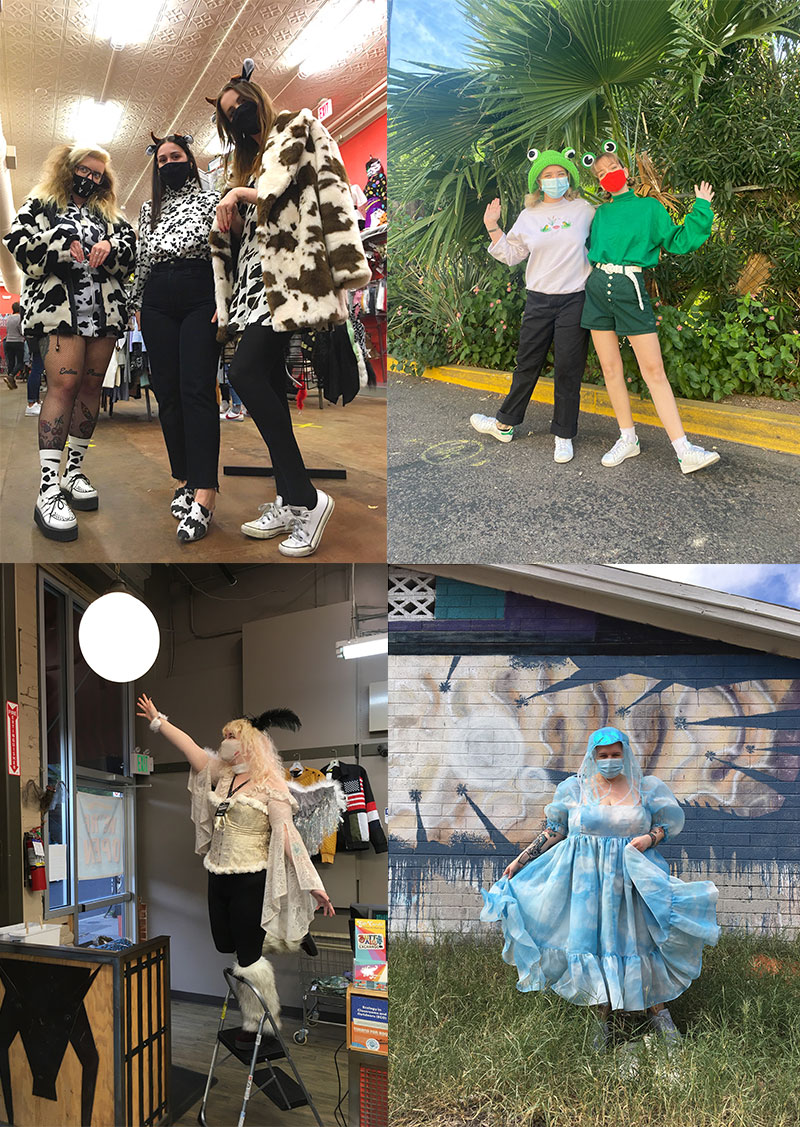 Howdy, Haunter!
Cowboys are the original cool. But you know what's cooler than a cowboy? A cowboy in space, duh! Tip your hat to the future with out-of-this-world western wear.
Embrace Your Dark Side
We're batty for these goth looks – throw together an all-black outfit with chunky boots for a look that gives everyday Halloween vibes.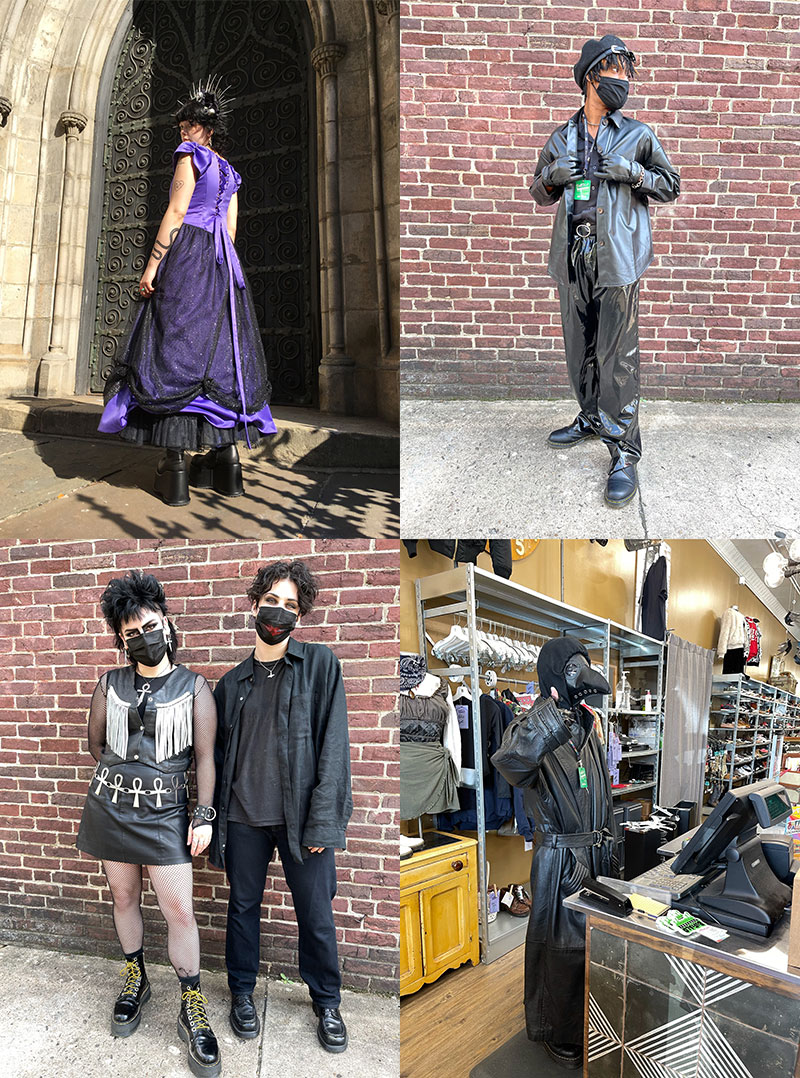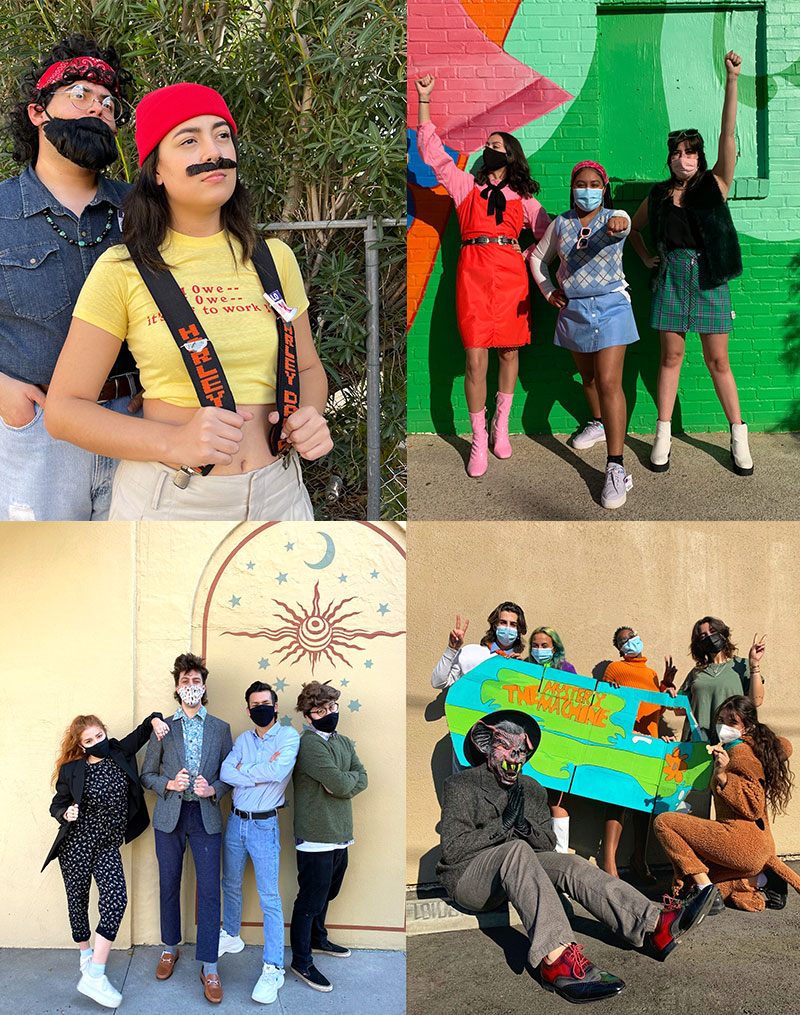 Costumes For Your Coven
Make sure you and your crew #slay at the costume party in an iconic group costume. Think characters that are more recognizable together than apart – like Cheech and Chong, The Powerpuff Girls, the Scooby gang and Jerry Seinfeld and his friends.
Grab your broom and fly to your local Buffalo Exchange to find everything you need to bring your costume to life (and spice up your fall wardrobe). None of these costume ideas scream you? Then make sure to have your fortune told by one of our costume stylists – their predictions are scary good. Happy bargain-haunting!