B

log
Fashion – Style – Trends
6 Electrifying Halloween Costume Ideas That Won't Give You Sticker Shock
Getting chills thinking of how much you'll have to spend on a Halloween costume this year? Don't blow a fuse: Buffalo Exchange has the solution!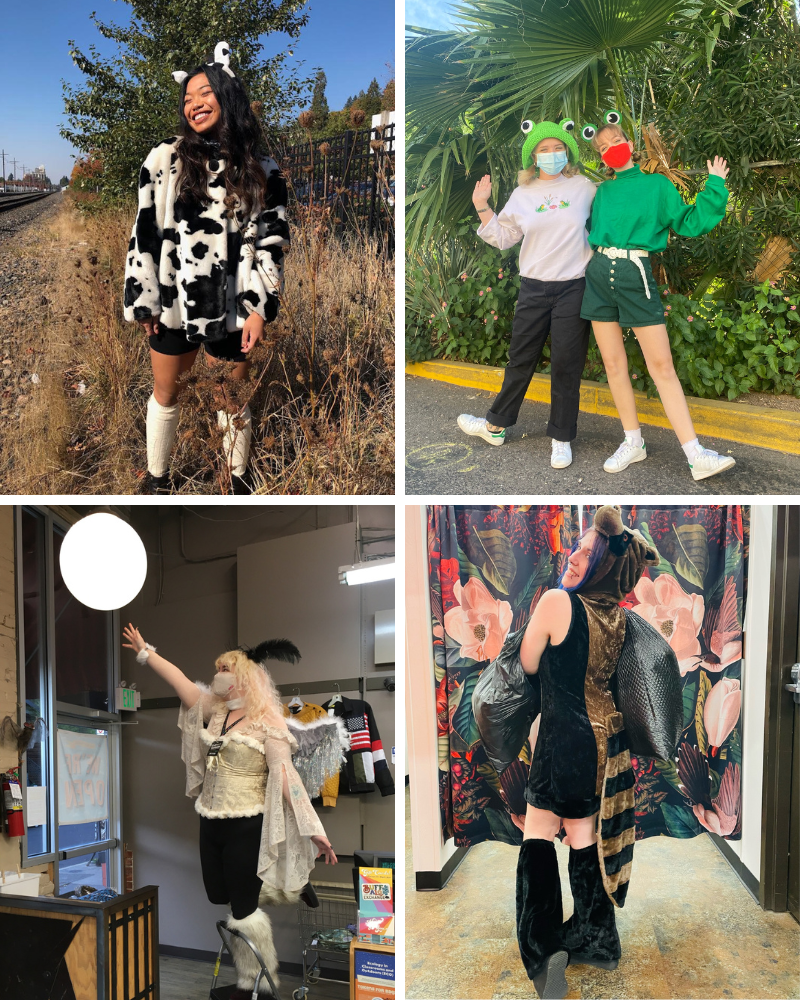 Animal Instincts
Animal costumes are an easy, affordable and always recognizable Halloween costume idea. Set yourself apart from the crowd of lions, tigers and bears with unique choices like cows, frogs, a moth or even a raccoon sneaking off with a prized haul of garbage! For added fun, coordinate a group costume with family or friends and hit the streets on Halloween as a mobile menagerie.
Barbie (And Ken)
Hi, Barbie! If you've been online, on social media, at the movies, inside of a major retailer or pretty much anywhere recently, then you know that Mattel's foray into film by way of everyone's first fashion icon, Barbie, has been the biggest pop culture moment of 2023. Ride the wave — unlike Ken, whose job is just "Beach" — with fashionable finds, fun accessories and LOTS of pink (all things you can find on an average day at your local Buffalo Exchange). Like Barbie's countless careers, there's no shortage of ways you can style this Halloween costume idea. Life in plastic is fantastic!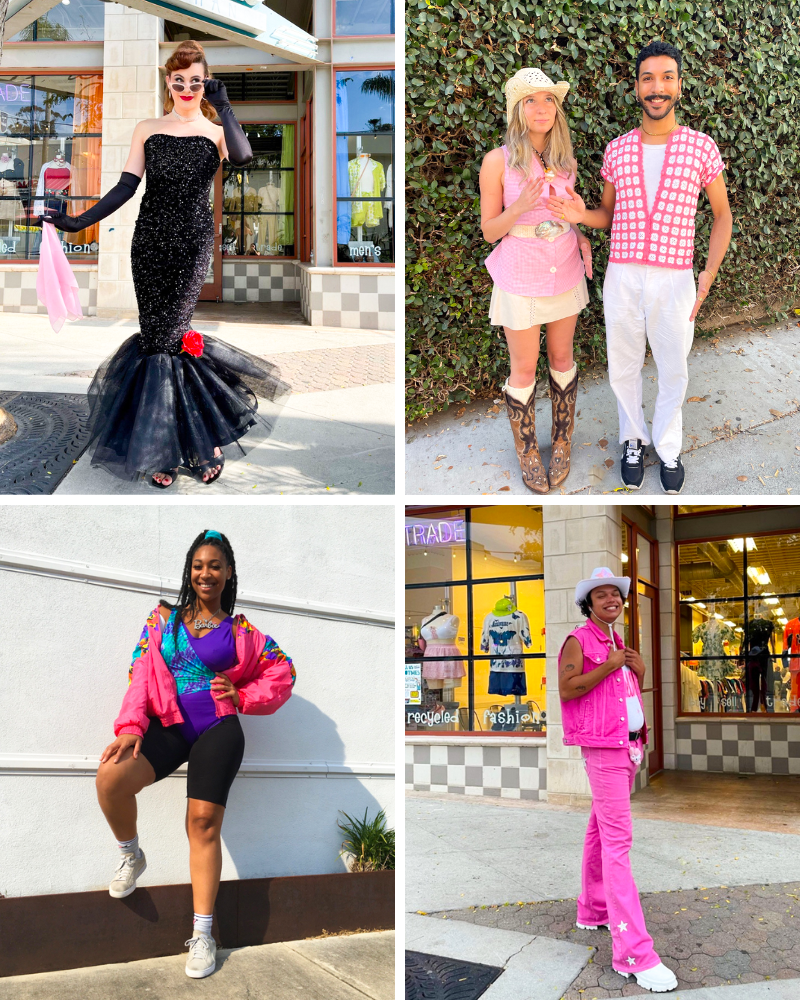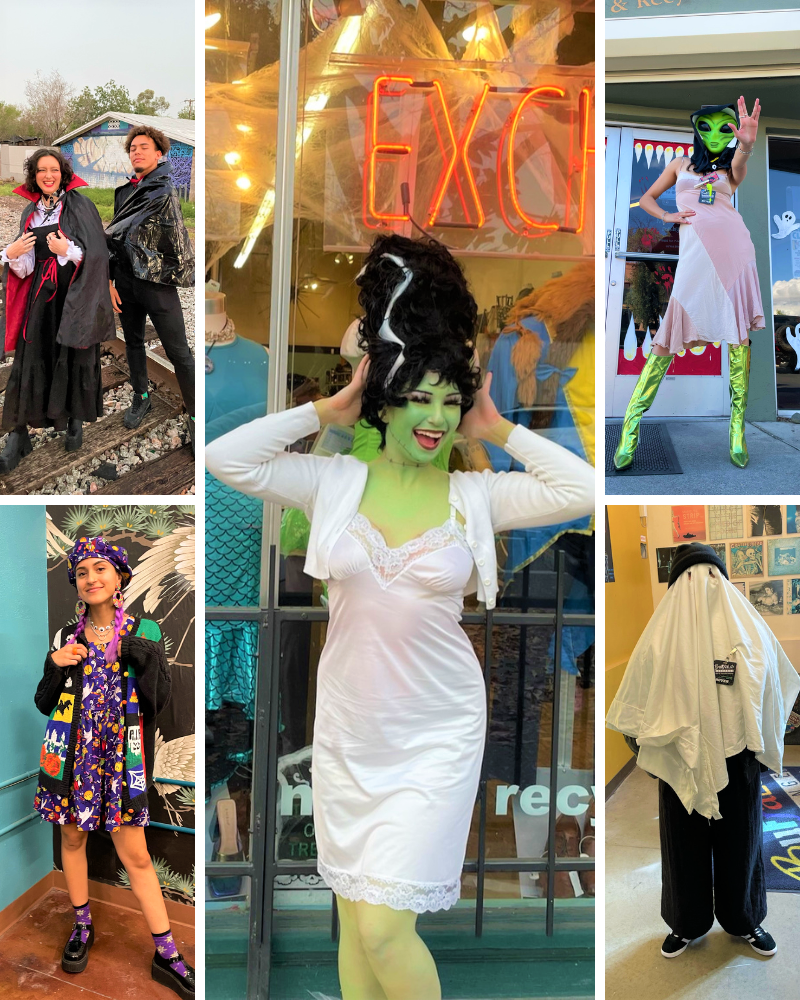 Monster Mash 
Are you a fan of the classics? If so, you'll love this Halloween costume idea: throw it back to the days of black-and-white movies as the Bride of Frankenstein, Dracula, an alien from another dimension or a (very fashionable) witch. For an extra affordable option, you can always go as a simple sheet ghost — a classic is a classic!
Pop Life
This Halloween costume idea isn't for those with stage fright: take the spotlight this Halloween as your favorite music artist! Harness your inner Harry Styles with a pair of flared pants and a disco-worthy button down, command the crowd as Freddie Mercury with a staple white tanktop and vintage-wash jeans or take it to Mars as iconic David Bowie character Ziggy Stardust! Going as a duo with your bff? Dress up as the collaboration we always wanted, Britney Spears and Avril Lavigne!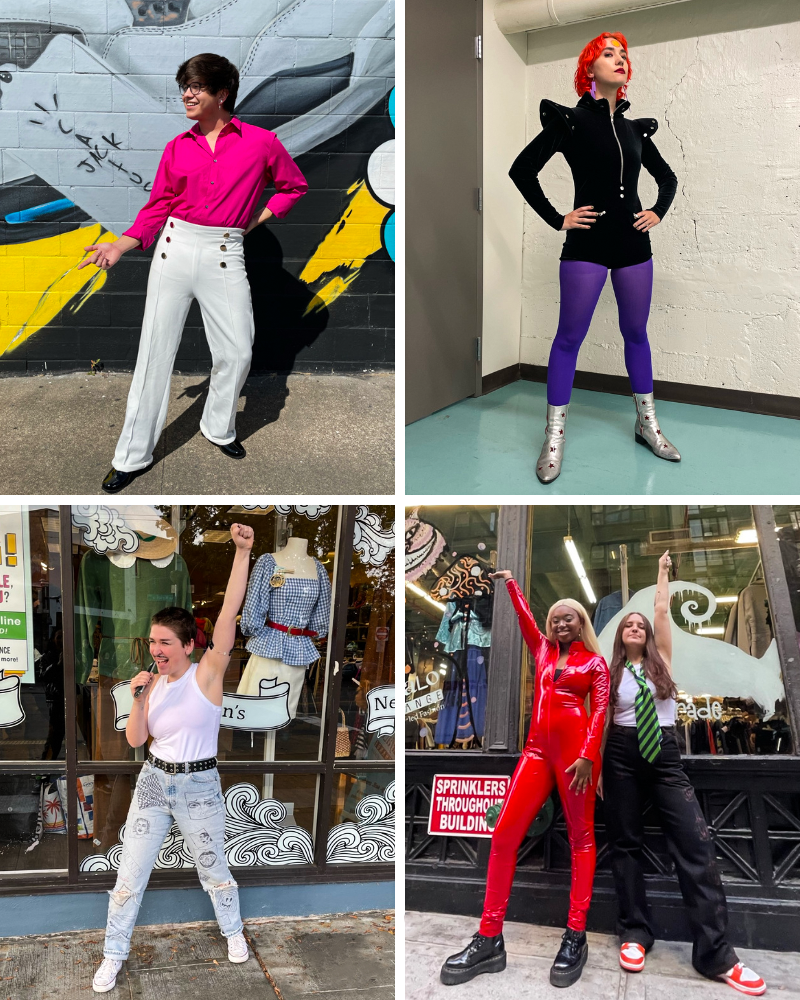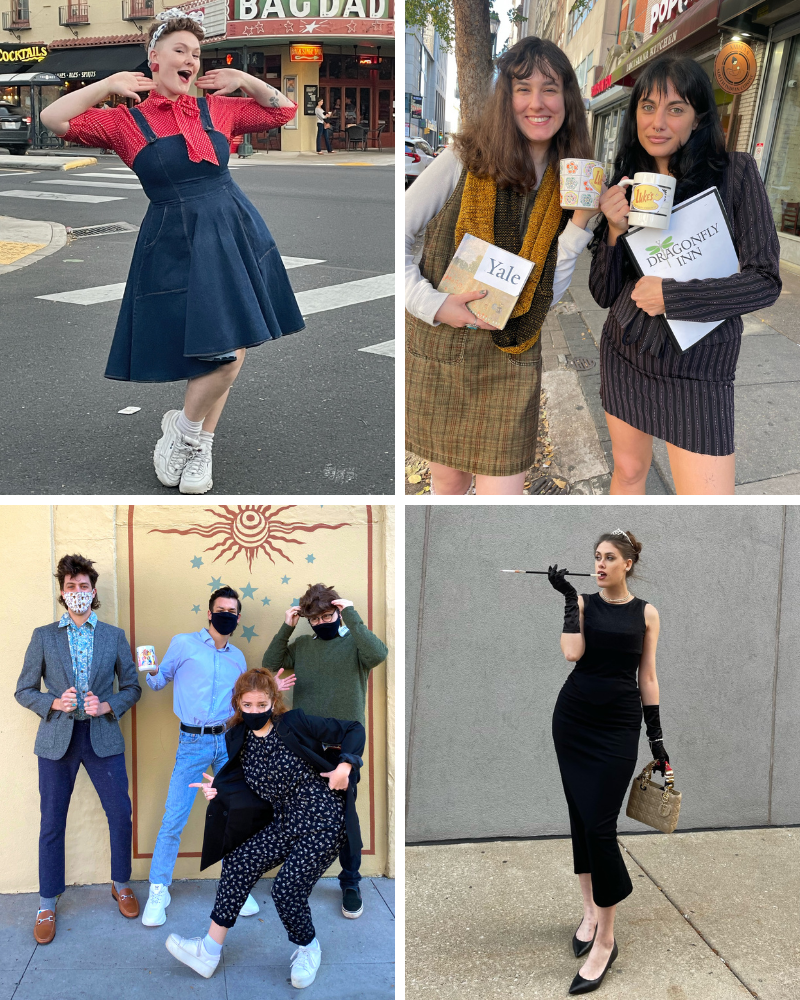 Stream Time
Ready for a rewatch? The inspiration for this year's Halloween costume idea could be in your watch history! Whether you're a fan of sitcoms, dramedies, or romance, there's undoubtedly someone you've seen on screen — big or small — who you'd love to swap styles with. Do you love Lucy? Pick up vintage mid century dresses and hair scarves. Or, if you're more of an Upper East Side girl, an all-black outfit with shiny accessories is perfect for Holly Golightly of Breakfast at Tiffany's. If breakfast at the Dragonfly Inn is more your thing, go as Gilmore Girls mother-daughter duo Lorelai and Rory in New England knits, preppy plaids and everything y2k. Prefer to dine at Tom's Restaurant? 'Channel' Seinfeld with vintage 80s and 90s style!
One Halloween Costume Idea to Rule Them All
We've been saving the best for last — although, if you've been reading closely, this final Halloween costume idea won't come as a surprise! For whatever — or whoever — you want to be this Halloween, shop secondhand at Buffalo Exchange. It's the more environmentally sustainable option than buying a completely new costume, you'll find a much larger selection of unique pieces than what you'd find at a big box store or pop-up costume shop, plus you'll pay a fraction of the price! Need an extra hand bringing your Halloween costume idea to life? Stop by your local Buffalo on Saturday and Sundays through October to work with a Costume Stylist! When you're done, the pieces you picked could fold naturally into your existing wardrobe, or you can sell them back to Buffalo Exchange ahead of Halloween next year.