B

log
Fashion – Style – Trends
No Doubt About It: 90s Style is Alive in Philadelphia

By Buffalo Exchange Philadelphia
It's safe to say that 90s style is making a huge comeback, especially when mixed with current streetwear for a fresh take on old classics. When we think 90s, we think No Doubt, so we put together a whole host of looks based on one of our favorite musical groups. What are you waiting for? It's time to dust the Spiderwebs off of your retro wardrobe and start Running to your nearest Buffalo Exchange to pay homage to this iconic time period in fashion.
Rock Steady Princesses
Late 90s style was characterized by punk plaids, tight tanks and parachute pants. No Doubt's Gwen Stefani served as a huge inspiration for these Rock Steady punk princess looks! To create your own version of these outfits, play around with plaid skirts or blazers, lace-up details and fishnet anything. Top them off with combat boots or platforms, choker necklaces and velvet accessories.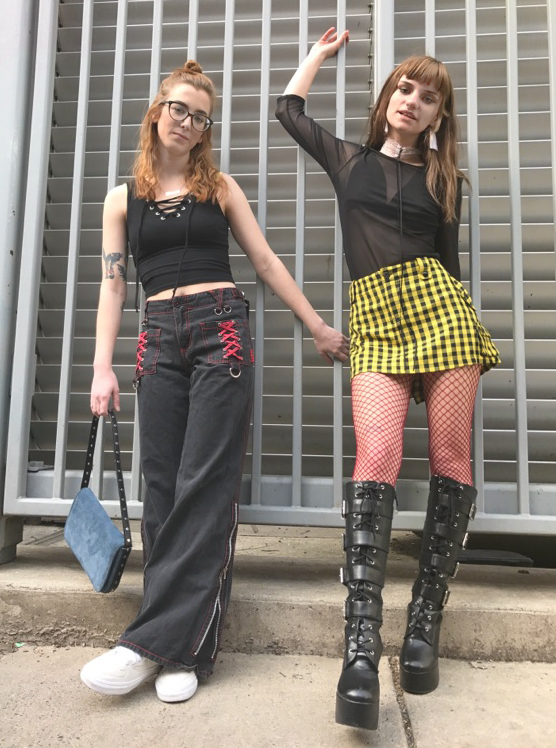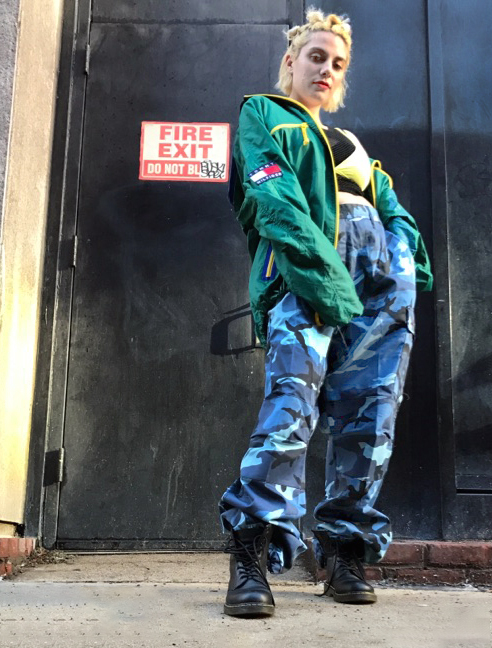 Tommy Girl
This look incorporates two of our favorite 90s trends – Tommy Hilfiger pieces and camo pants. If you haven't picked up a pair of camo pants yet, now's the time! We've been seeing them in a variety of bright colors at Buffalo Exchange stores across the US. Complete this look with a fitted mesh tee layered under a brightly colored bralette and kick back on your Sunday Morning!
Check and Mate
This men's 90s look was inspired by No Doubt's Adrian Young. Rule your own Tragic Kingdom with punk prints and unique details. In this outfit, the printed suspenders and polo T-shirt provide a dapper contrast to the combat boots and gothic lipstick for style that is perfectly punk.