B

log
Fashion – Style – Trends
6 Summer Trends I Found at Buffalo Exchange
I recently stopped by Buffalo Exchange to sell my closet cleanout and pick up (*fingers crossed*) some new fits with the trade. There were a few summer trends I'd been wanting to try without the commitment of shopping new – and Buffalo majorly came through. I figured I'd just try trading them back if I couldn't figure out how to rock them, but make no mistake – these pieces will have a prized spot in my closet all summer long!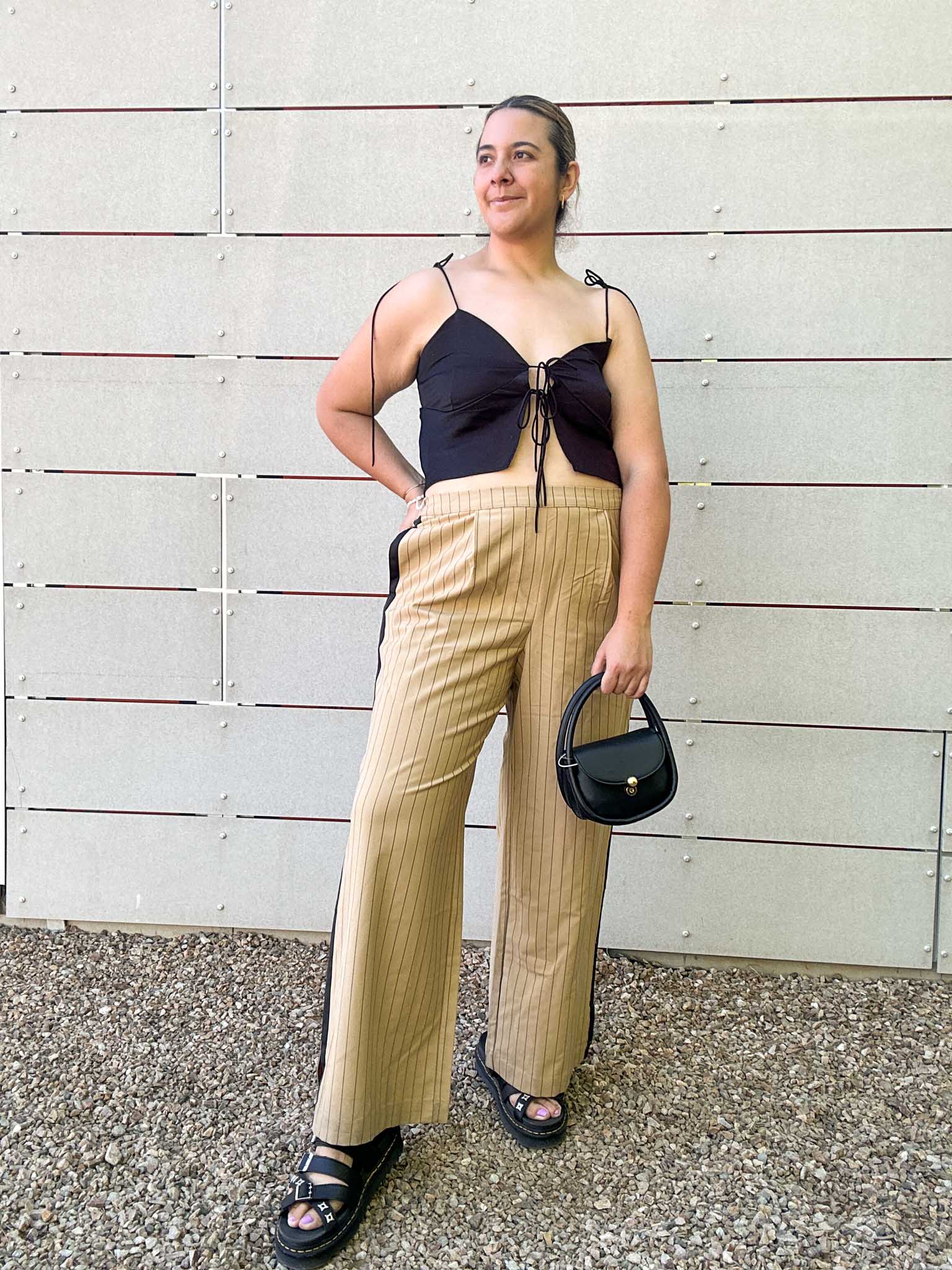 90's Minimal
Or what I like to call "The cool girl" aesthetic. For summer, this trend calls for pairing dainty tops with baggy trousers or cargo pants and platform sandals. The resulting outfit reminded me of Julia Stiles' character from one of my all-time favorite movies – the iconic 10 Things I Hate About You. Definitely not mad about it.
Coastal Cowgirl
Since I'm from Arizona and already have a pair (or too many) of Western boots, this summer trend was easy to try. Normally, I pair my boots with jeans for a pretty classic look, so I loved the challenge of instead matching them up with a midi skirt and minimalist top. A fresh take on a closet staple!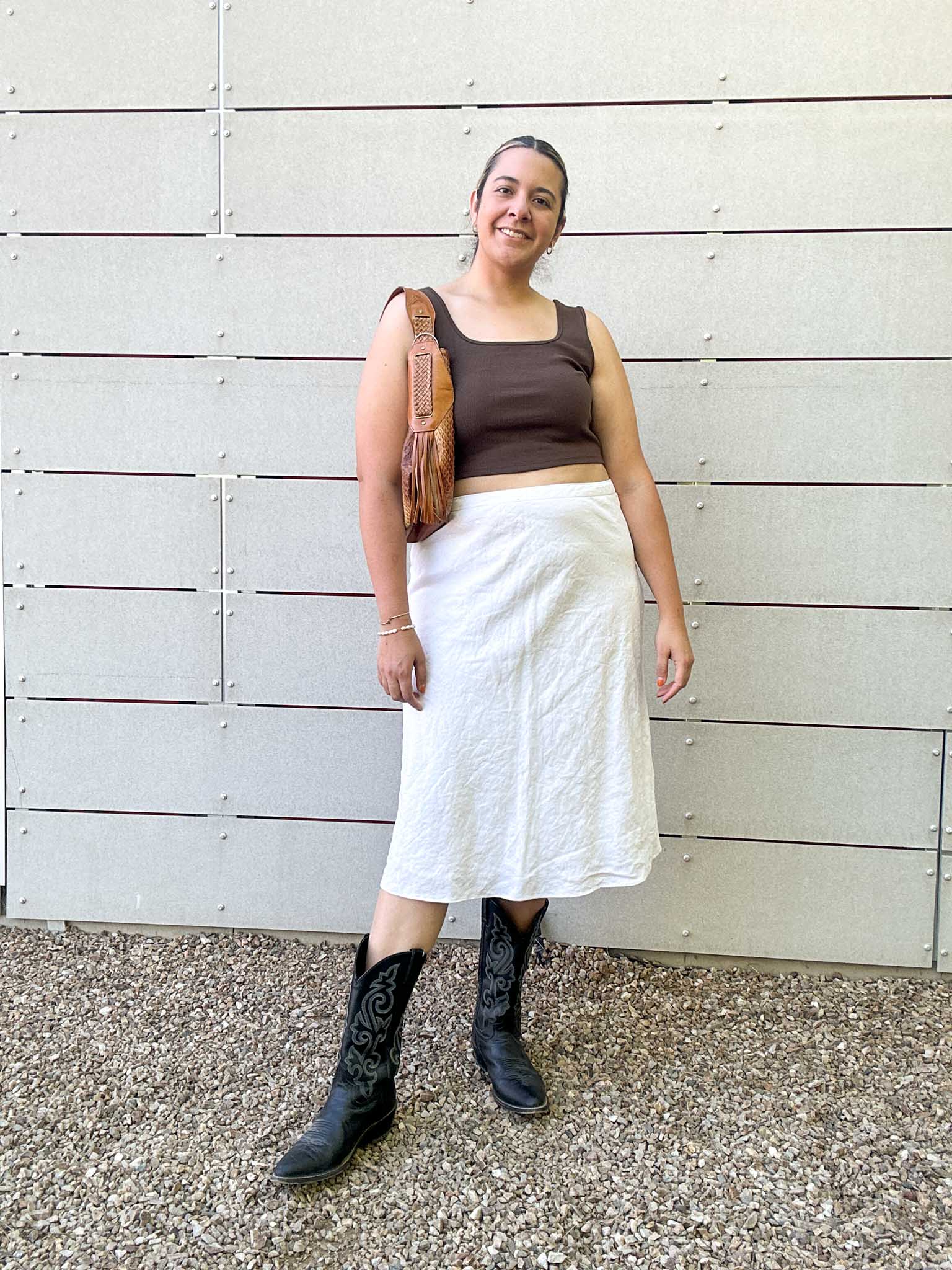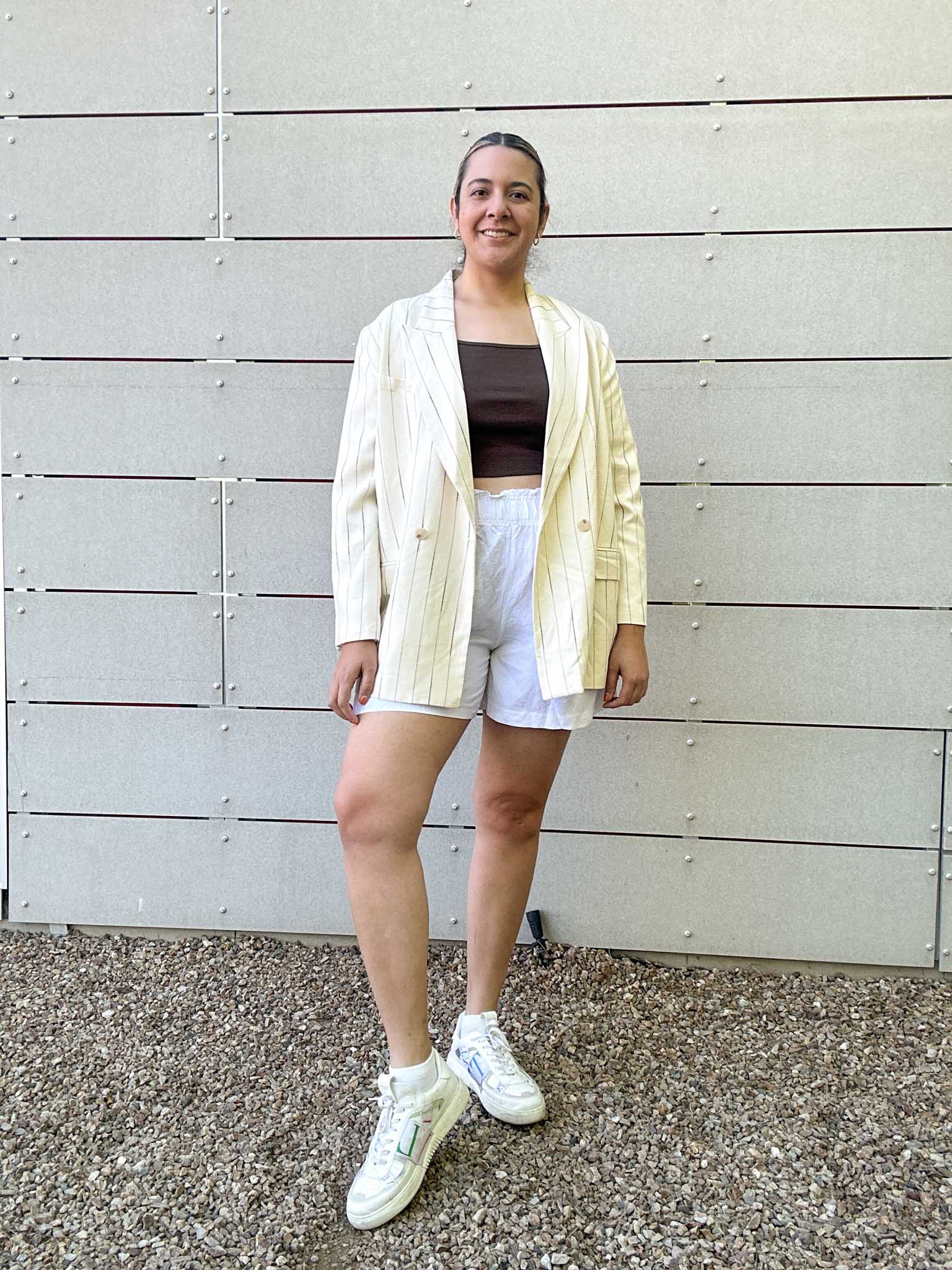 Quiet Luxury
It's giving 80s country club, but oh-so-chic and modern. The key to rocking this lux summer trend is an all-neutral color palette. Natural fibers like linen and cotton also elevate any outfit and are your best friend in summer. When in doubt, throw on an oversized blazer and some sneakers and you're ready to go.
Crochet Core
I've been seeing crochet all over the place for a while now and have been really wanting to jump on the trend for summer. I was super excited to find this playful long fringe top, perfect for dressing up or down. I'm still on the hunt for a crochet midi dress that I can use as a layering piece, so I'll definitely be keeping an eye out on my next trip to Buffalo.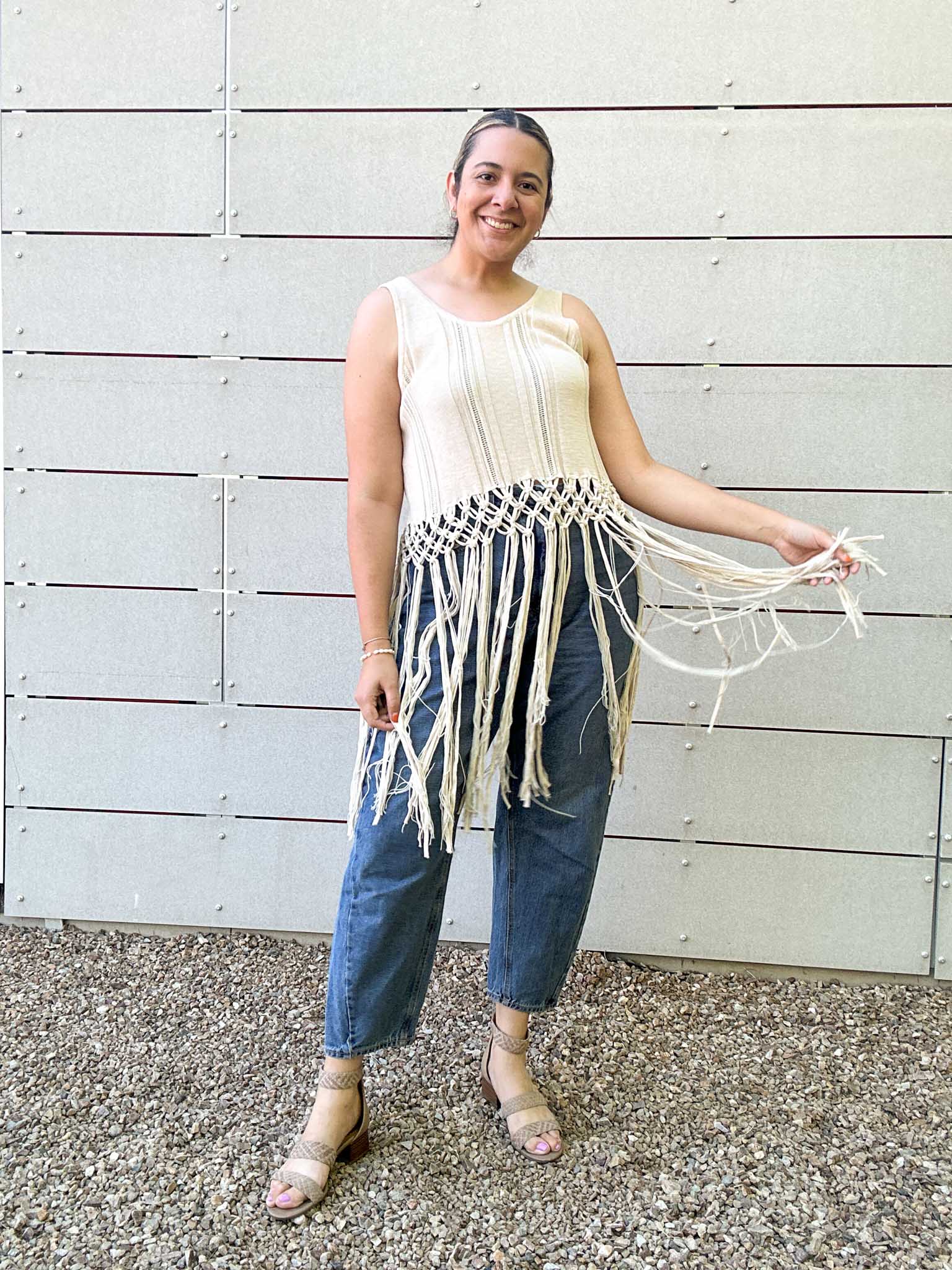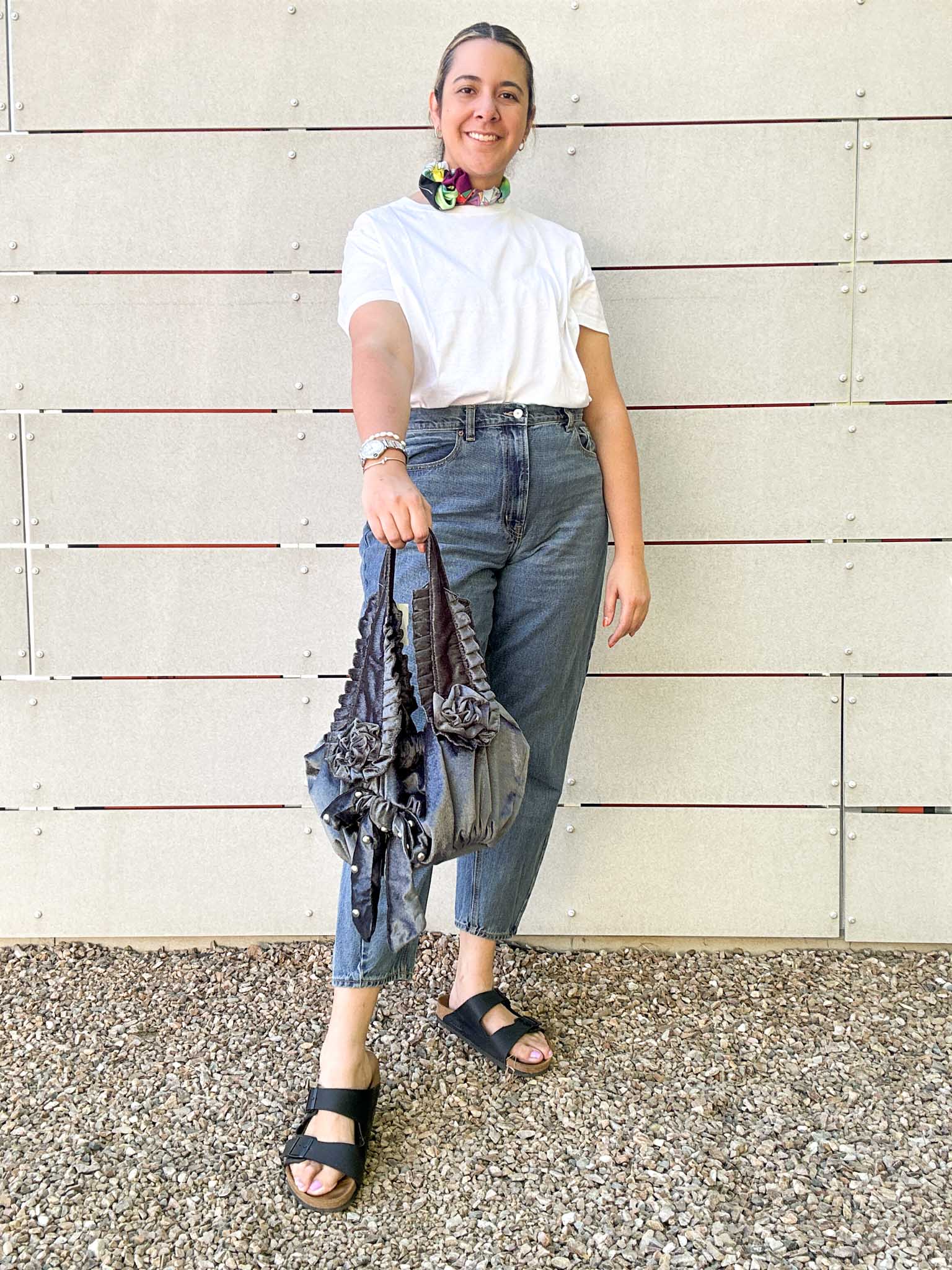 A Rose By Any Other Name
There's just something about a rosette choker that makes me feel like I'm the main character in an early 2000s rom-com. This summer trend is so fun because you can achieve the look so many different ways – with a scarf, a rose choker, a headband or attaching rose clips to your clothes or purse.
My Fav Summer Trend: Tennis Core
Now introducing the new way to athleisure: tennis core. This look is so practical, cute and casual. I can definitely see myself wearing this to grab coffee with friends, walk down to the farmers market or – why not? – even play tennis!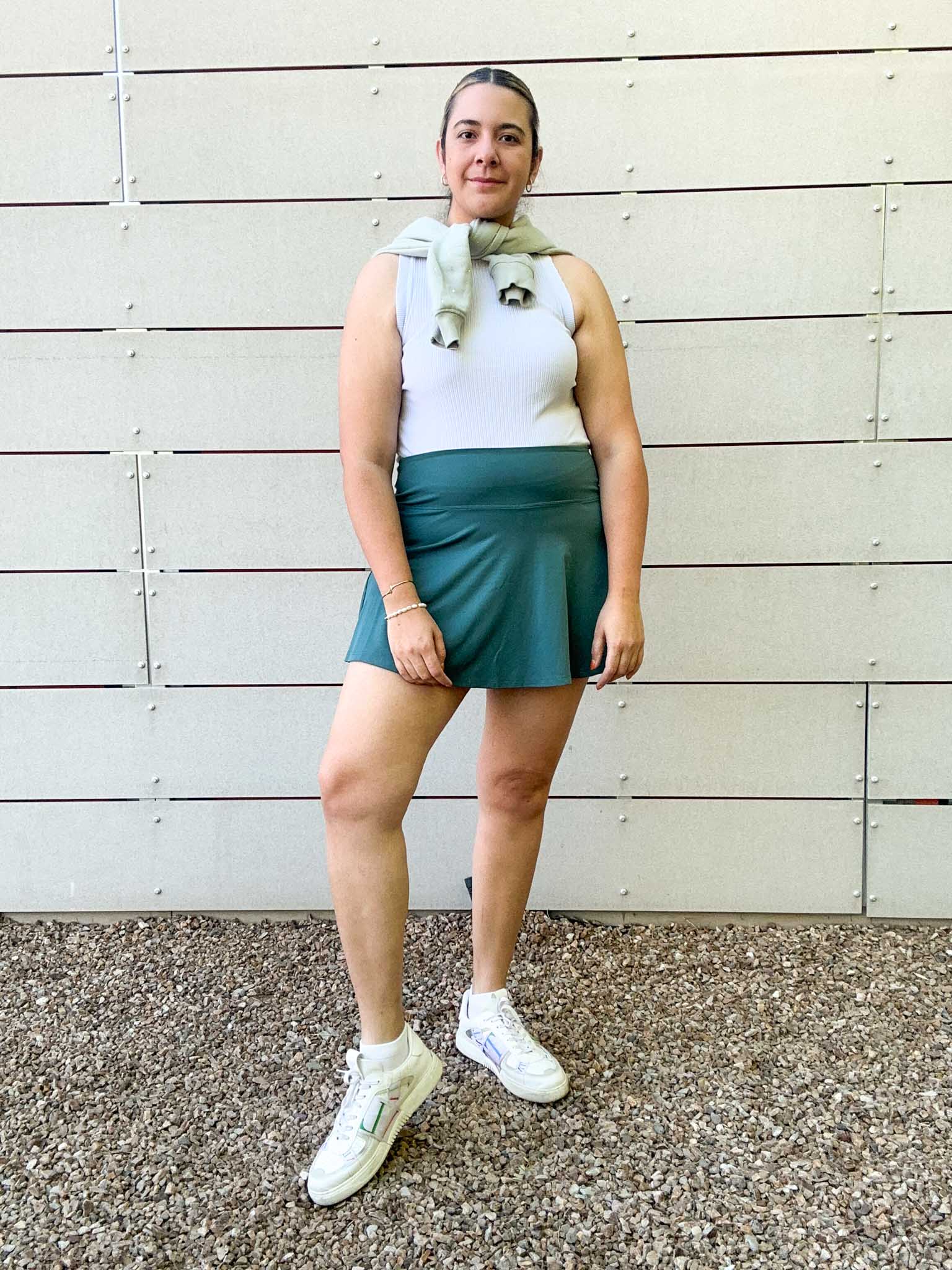 One trip to trade in my closet cleanout and my summer wardrobe is in the bag. I'm so excited to wear these sustainable summer trends all season long! Pro tip: clean out your closet and bring it to Buffalo! You can give your wardrobe a sustainable refresh – and sometimes without spending a dime.