B

log
Fashion – Style – Trends
5 Things I Think About When I Sell My Clothing

Scrub a Dub Dub
As I pack up my items to sell, I take a close look at each piece under bright lighting. Does it have any spots that I might be able to get out if I throw it in the wash another time? Pilling that I could easily take off with a sweater shaver? Do the soles of my shoes need to be cleaned up? I know the Buyers will be looking at these things and that they only buy in items that are fresh and clean and ready to go out on the racks as is. So, if I think it's a great piece otherwise, I make sure to throw it in the wash or pull out the Magic Eraser before I toss them in my bag of things to sell.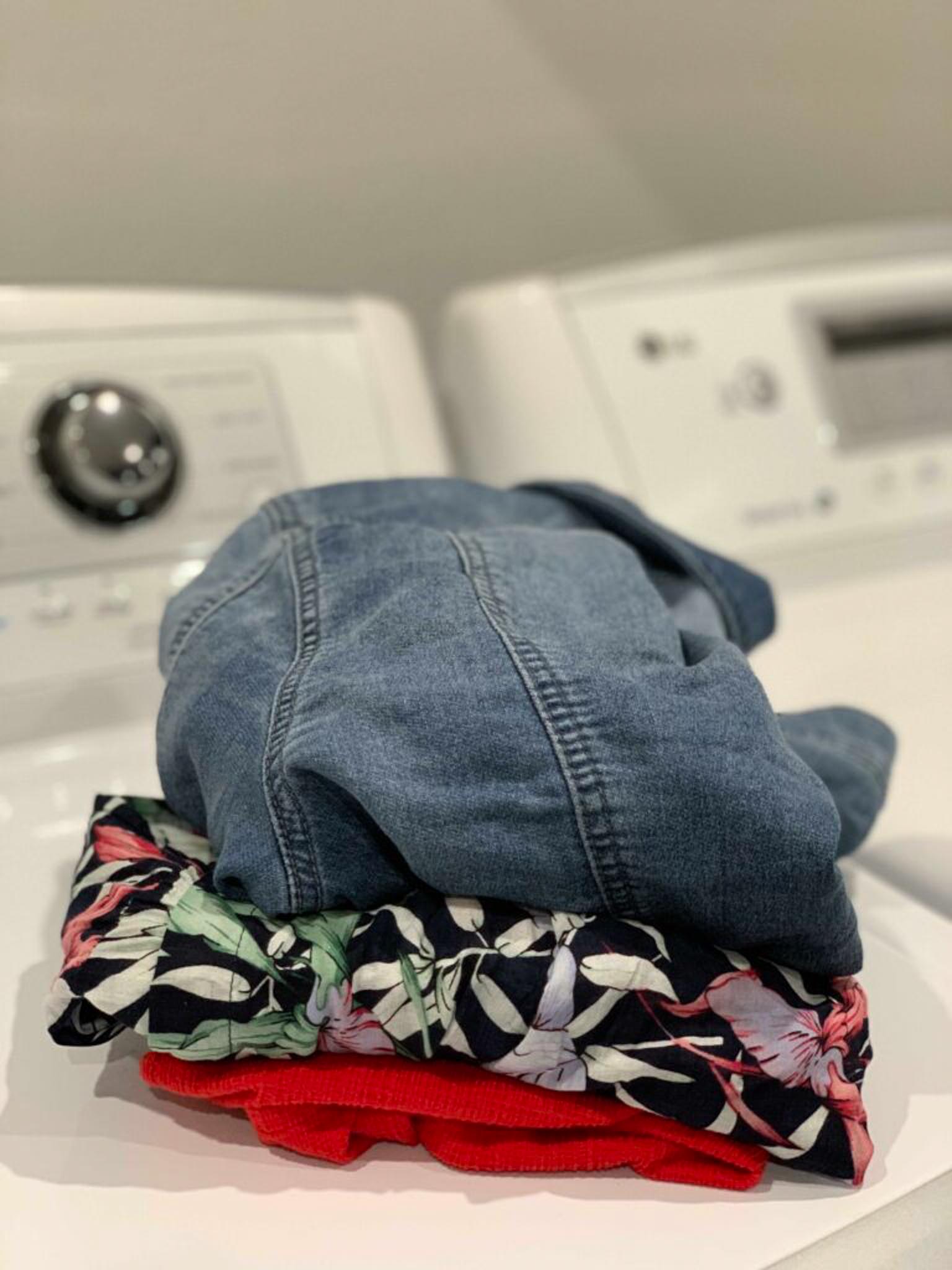 Too Many Condition Issues
I also consider the overall condition of each piece and just how much I've loved it. Does it have an unintentional hole, broken zipper or spots that won't come out? If so, I make a separate pile of items to repurpose (old clothing can make great patches for sewing projects or rags for cleaning) or to donate to a local thrift store.
Before I Sell My Clothing, I Ask: What Season?
Buffalo Exchange buys the best of all seasons year-round. This means that, if I'm selling a like-new Patagonia puffer jacket or a brand new classic Madewell sweater in the middle of June, they're still going to buy it. These are the classic pieces in excellent condition that Buffalo can box up knowing that customers will still be super happy to buy next year – or that someone will be excited to purchase even when it's 110 degrees out because it's such a find!
Usually, I try to clean out my closet mid-season, once I figure out which pieces I'm not actually wearing. That way, I can sell my clothing while it's still in-season and in-style, PLUS I can put the trade I earn towards a mid-season refresh. If I end up cleaning out at the end of the season, here's my rule of thumb: when in doubt, bring it in anyways. The Buyers are always happy to look through everything you have. If I'm reasonably sure that it won't sell out of season but I'm also not ready to just donate it, then I box it up and label it "Sell In The Fall". Pro tip: Buffalo Exchange buys in advance of the actual season. So by mid-July, for example, they're already slowing down on summer pieces and starting to buy for fall.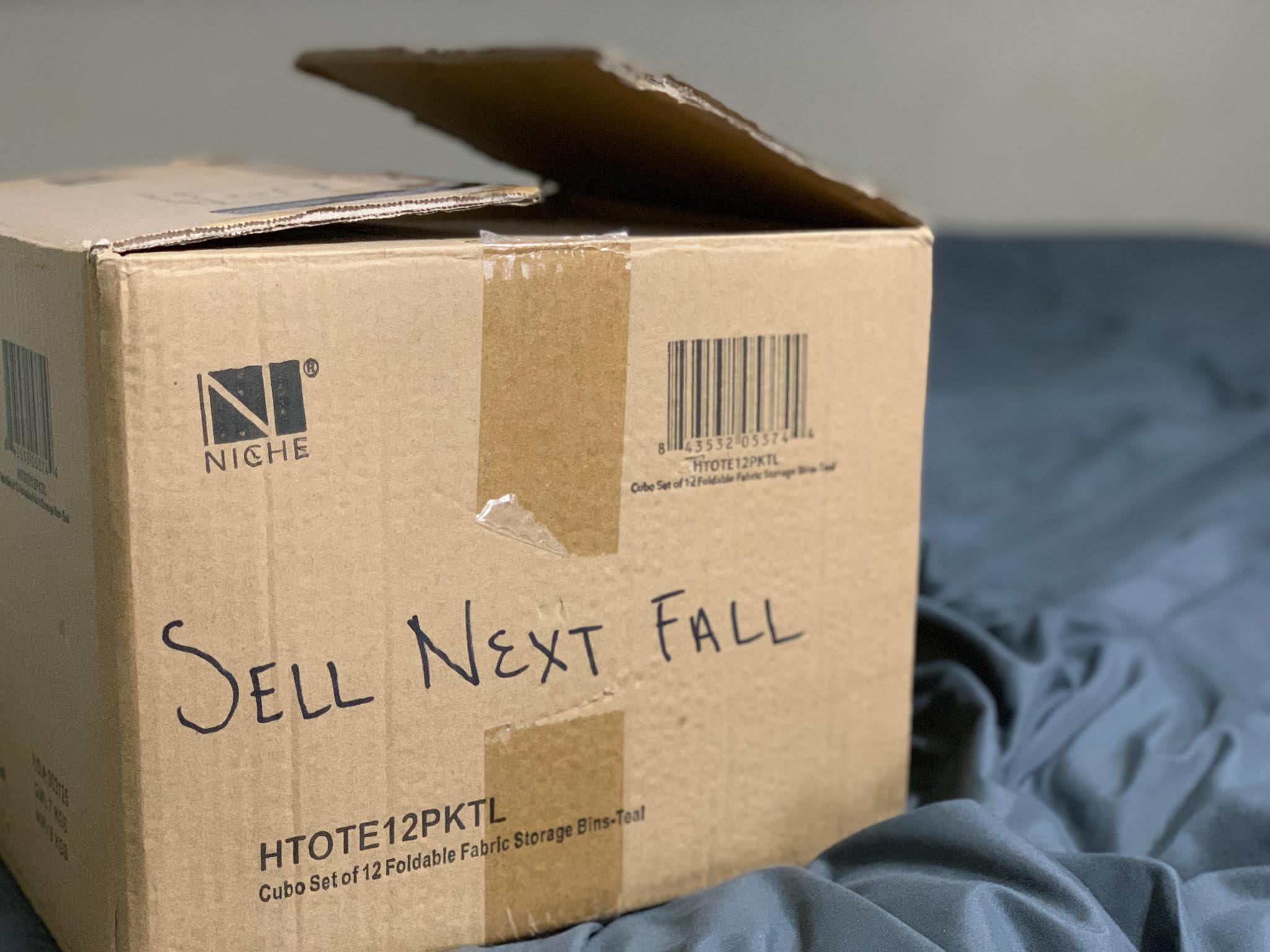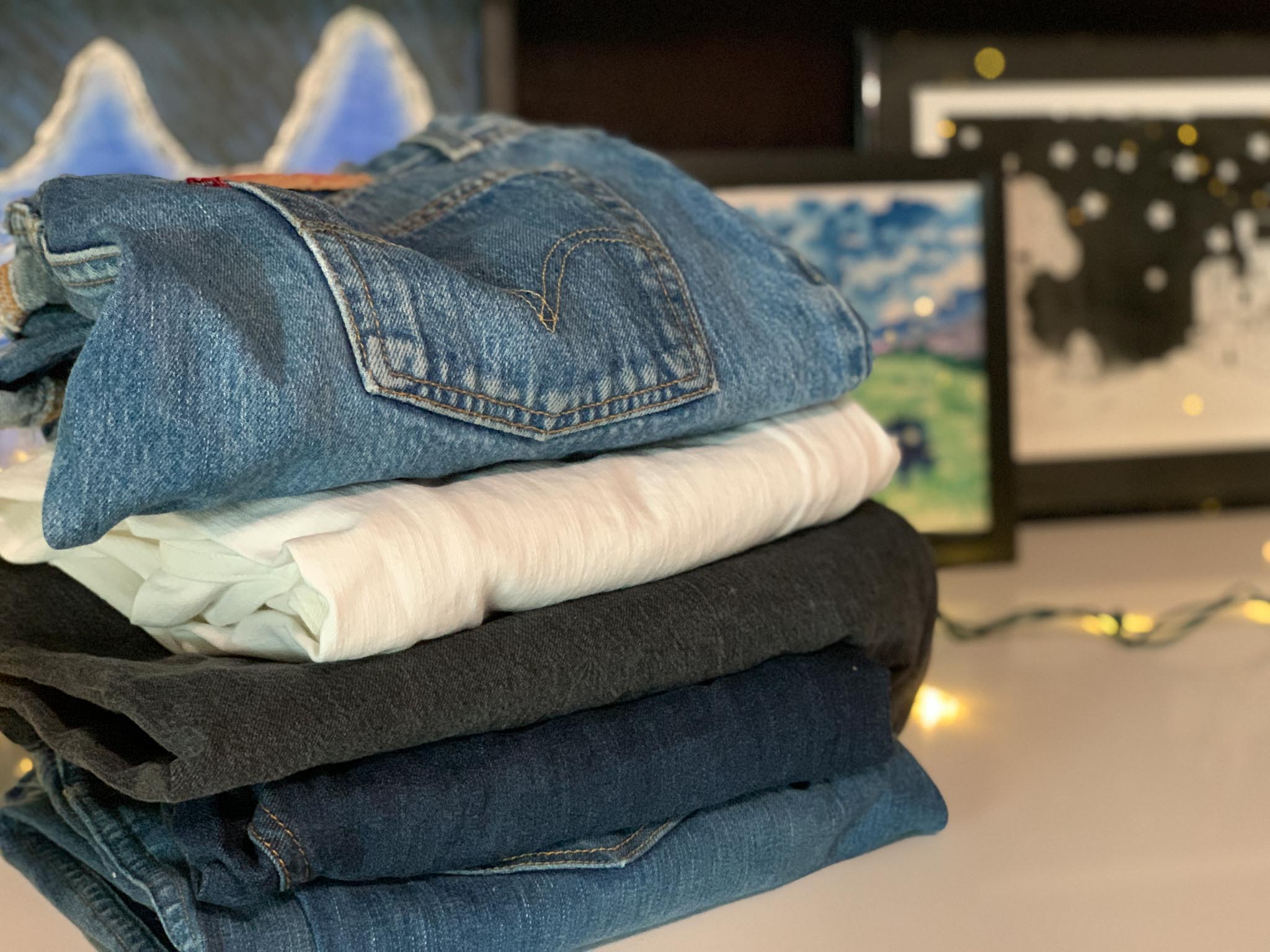 Seeing Double
When cleaning out, I think about whether or not I have multiple versions of the same piece. Do I have two eyelet blouses but I always go for my favorite one? Several jeans in the same cut and yet I only wear one pair? Clearing this kind of clutter out of my closet really makes it easier to get dressed each morning, plus I feel good knowing that I'm keeping great pieces in circulation and in use. Three cheers for reducing, reusing and recycling.
Brand New With Tags?
You know when you have something in your closet for a full year but it's still brand new with tags? Tags are usually a good sign that something about the piece just doesn't call to me. Most likely, I'm never going to end up wearing it. Also a great piece to sell since it's in excellent condition! Disclaimer though: Buffalo won't necessarily buy items just because they're brand new with tags. They always look first at whether it's a style that's selling well in their store at the moment.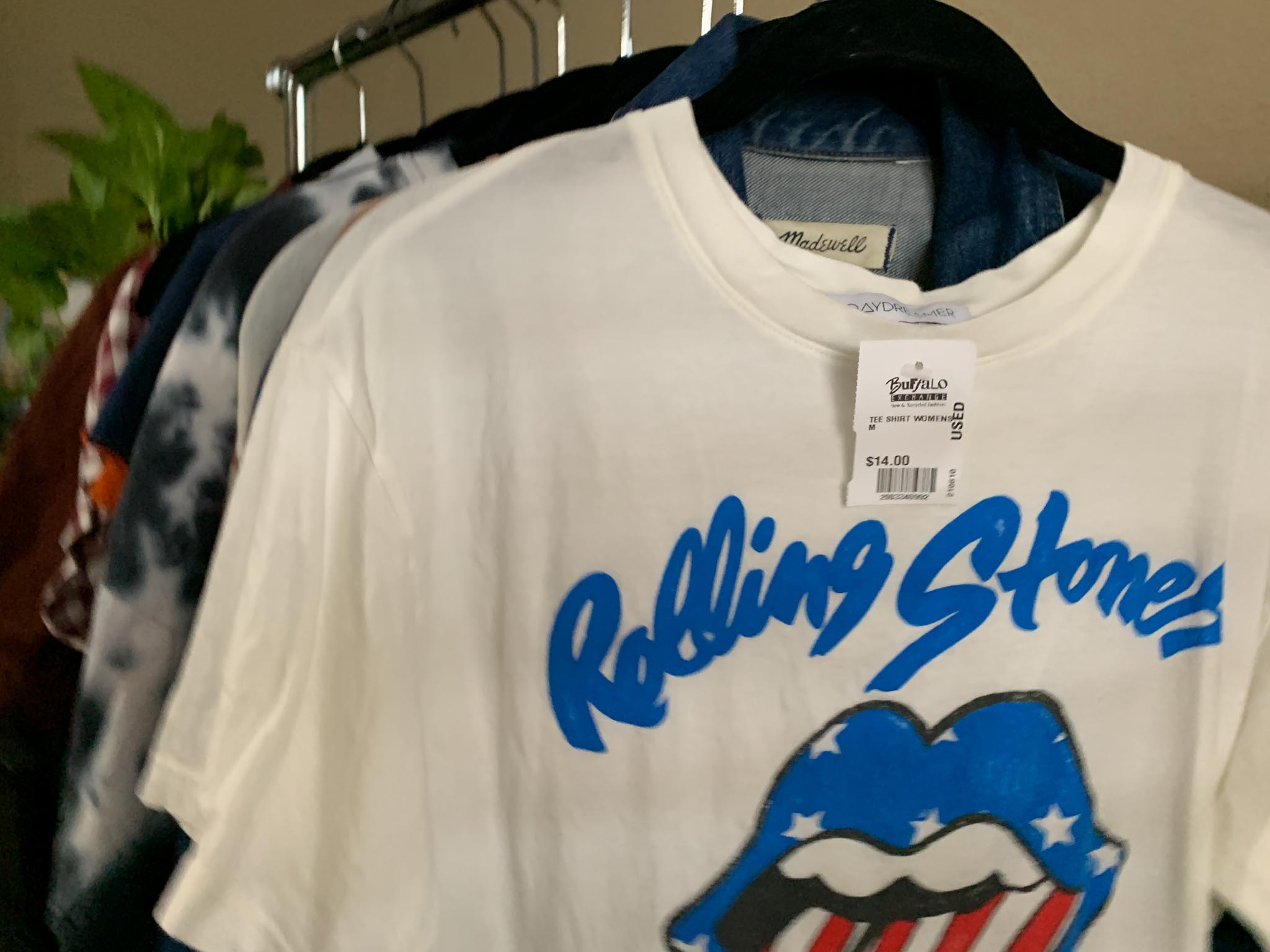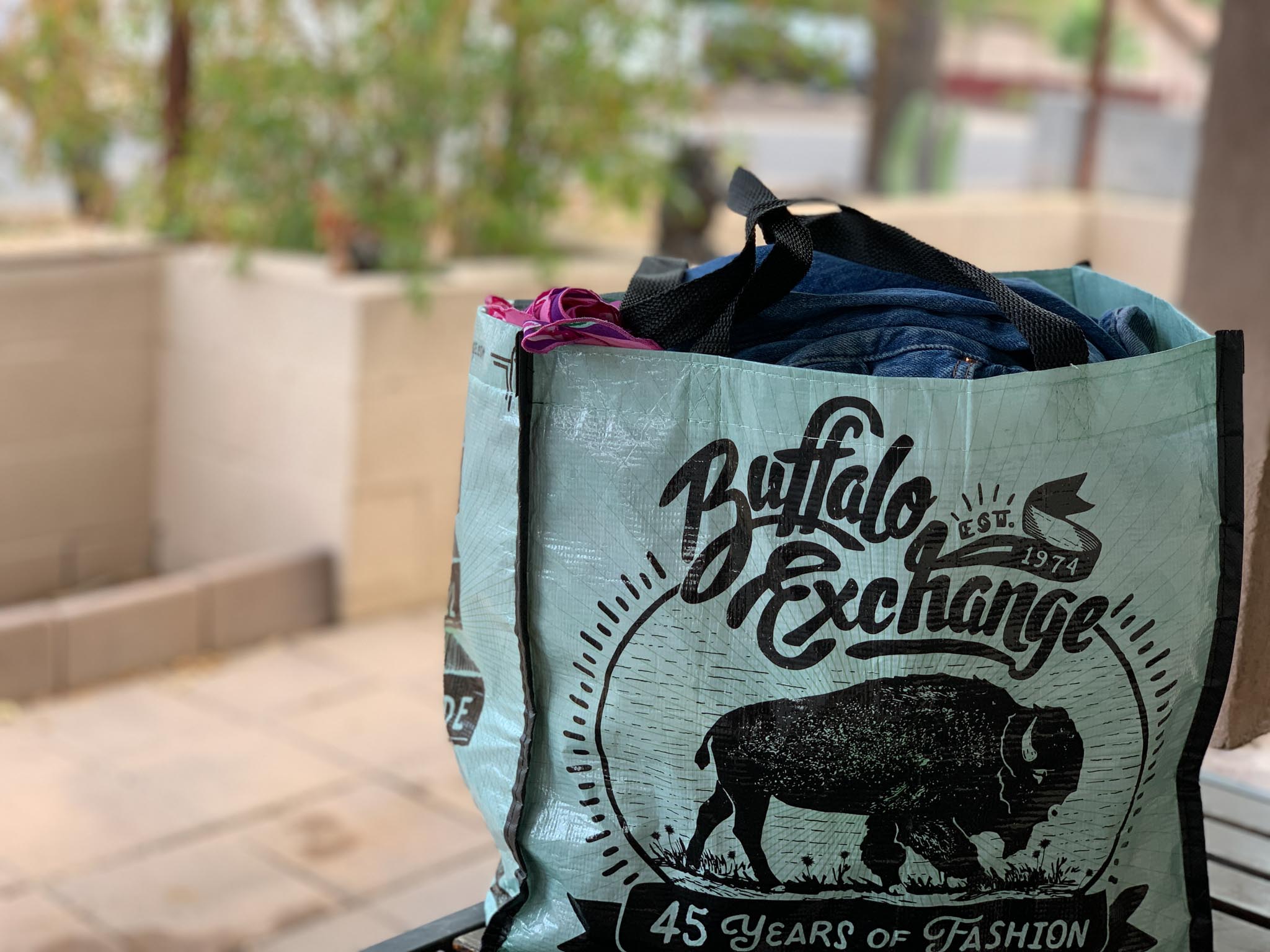 Once I've decided which items I want to sell, I fold them all up neatly and throw them into my reusable Buffalo Exchange tote (super cute and made from 70% recycled plastic). Inspired to clean out? Now's a great time to clear your closet of the pieces you're not wearing and make room for some new-to-you looks. When you're ready to head into the store, load up your items and stop by anytime!