B

log
Fashion – Style – Trends
5 Black Fashion Designers to Know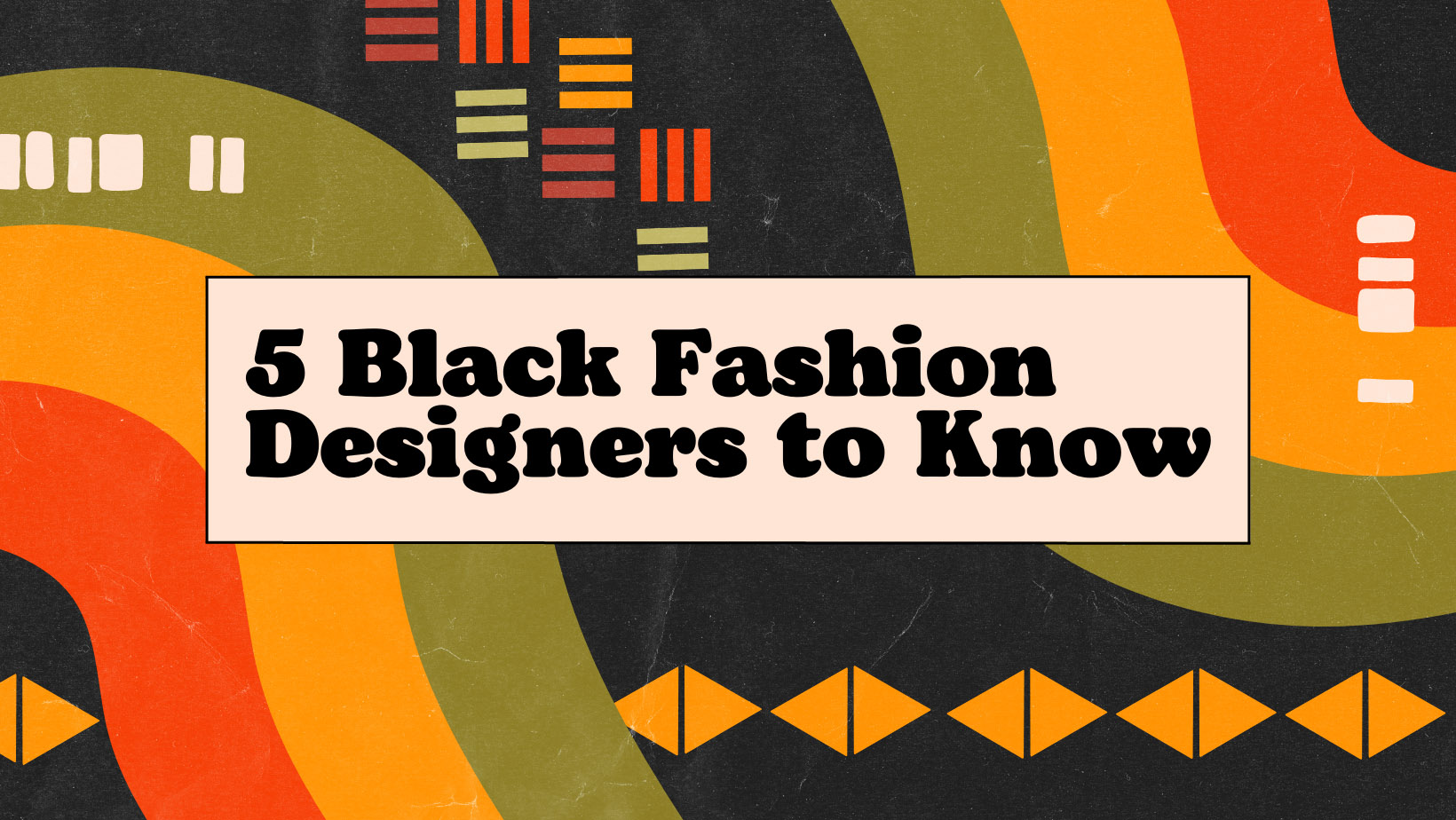 This February, we're taking a moment to recognize five Black fashion designers who have had a major influence on modern fashion! From Dapper Dan's visionary use of luxury logos to Virgil Abloh's avant-garde reconstruction of those same labels, fashion wouldn't be where it is today without the innovation of Black creatives. Read more about these incredible designers and the popular trends they've inspired below!
The Original Dupe: Dapper Dan
Dapper Dan is a Harlem-based designer who made his name bringing luxury fashion to the streetwear world in the '80s. He was one of the first to incorporate high-fashion logos into his designs, screen-printing them onto styles popular in hip-hop at the time like bomber jackets and tracksuits. His bold vision was and continues to be incredibly influential to street style — logomania, we're looking at you!
 

 

View this post on Instagram

 
Y2K Slay: Kimora Lee Simmons
Kimora Lee Simmons is an American model-turned-entrepreneur who founded Baby Phat, a billion dollar company and staple in every early aughts closet. The brand was one of the first streetwear labels for women, and became famous for its oversized silhouettes, low-rise jeans, and bedazzled baby tees that defined pop culture at the time.
Gone, But Not Forgotten: Virgil Abloh
Virgil Abloh was a visionary creative and one of the most significant figures in modern fashion. At his streetwear label Off-White, his ability to breathe new life into a brand's signature styles brought dozens of collabs his way, working with brands like Converse, Nike, SSENSE, and even IKEA. When he joined Louis Vuitton in 2018, he became one of the first African Americans to be artistic director at a luxury fashion house. While Abloh passed away in 2021, his impact on fashion and culture remains.
View this post on Instagram
View this post on Instagram
Securing the Bag: Telfar Clemens
Telfar Clemens is a Liberian-American fashion designer known for challenging traditional ideas of gender and fashion with his unisex designs and affordable price points. The brand's best-selling item is nicknamed the "Bushwick Birkin," a shopping tote that's instantly recognizable among the fashion forward (and a favorite of Buffalo managers!) The bag is so sought after that Clemens created the Telfar Bag Security Program to ensure everyone who wanted a bag could get one.
Superstar Style: LaQuan Smith
LaQuan Smith is a Queens-born designer who started his eponymous label at the age of 21 after being rejected from Parsons and FIT. Since then, he has styled superstars such as Beyonce, Rihanna, and Kim K. As fashion turns to comfort and athleisure, Smith's designs remain unapologetically glamorous, characterized by bold use of color and form-fitting silhouettes. Why FIT in when you can stand out?
 

 

View this post on Instagram

 
These talented individuals (and many more!) have changed the game by bringing much-needed diversity to the fashion industry, paving the way for future generations of Black designers to thrive. I don't know about you, but BRB
—
I have some shopping to do.