B

log
Fashion – Style – Trends
4 Easy Steps For a More Sustainable Closet
We all want to make a difference when it comes to helping the environment, but where to start? Kick it off with your closet! From shopping secondhand at Buffalo Exchange to taking good care of your garments, we've compiled a short list to set yourself up for success. Keep reading for tips to make your closet more sustainable without sacrificing on style!
Take Care of Your Clothes
Did you know that you don't need to wash every piece of clothing after a single use? With the exception of workout wear and undergarments, it's totally true! Overwashing can lead to faded and weakened threads, significantly shortening the lifespan of your clothes. In fact, many labels for garments made of particular fibers like silk, cashmere, wool  and other knits already suggest less-frequent washes, or even completely skipping the machine in favor of hand-washing. 
People often say that washing clothes in cold water will lower your electric bill (enough of a plus on its own, if you ask us), but the cold cycle has more benefits than just saving energy! Washing your clothes on a cold, gentle cycle helps to keep the color vibrant and can keep fabric from warping, making for an instantly more sustainable closet. When it's time to dry, skip the machine and opt for air drying if the weather permits — while skies are sunny, why not take advantage of the world's biggest natural drier by setting up a laundry line outside?  
While you're adjusting the settings on your washing machine, don't overlook the detergent — if you haven't already, swap out for an environmentally friendly alternative that features naturally sourced, biodegradable ingredients. Plus, because these are often formulated to pack a punch in concentrated quantities, you'll be able to cut down on packaging (which means less single-use plastic).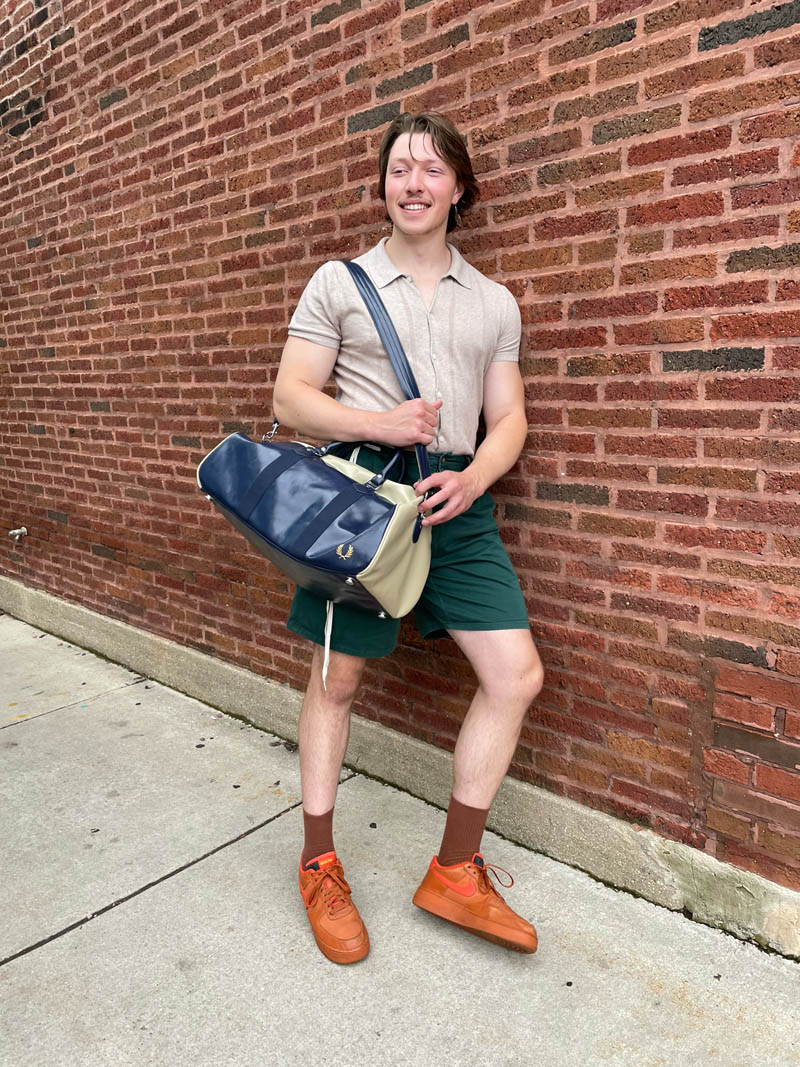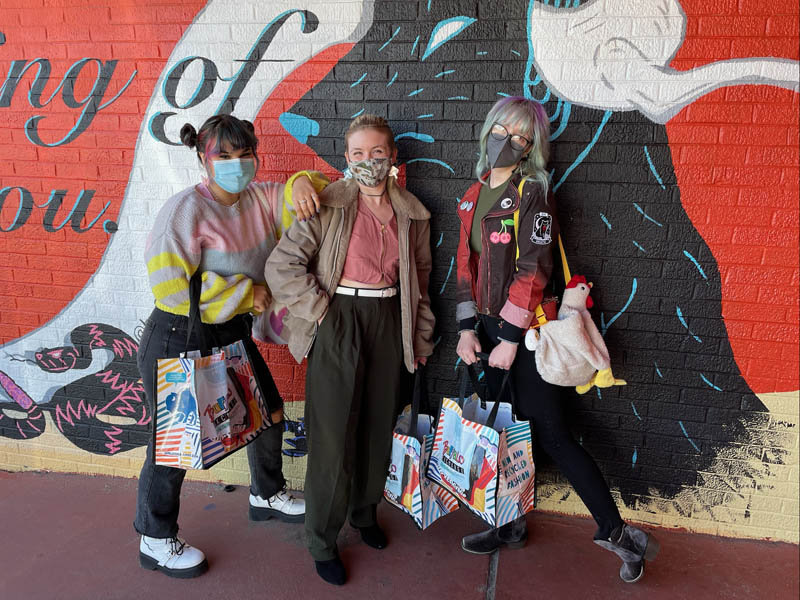 Build a Sustainable Closet by Shopping Smart
If you're in the market for something new, try eco-conscious brands like Eileen Fisher, Everlane, Girlfriend Collective, Lucy and Yak, Patagonia, Reformation, Sézane and more. These design houses use sustainably sourced materials for their textiles and often produce clothing in smaller batches to prevent waste. You can also look for pieces from any brand made of cotton, linen, wool or even recycled polyesters. Or, even better, shop secondhand! You can find all the brands you love and even discover new ones at Buffalo Exchange. Buffalo carries clothes, shoes and accessories for men and women, making it easy for you to completely update your closet all in one stop. And the best part? Every brand is sustainable when you buy it secondhand.
Be An Outfit Repeater!
The idea that clothes should only be worn once or twice if you've been seen in them is so 2000-and-late! Rewearing your favorite outfit head-to-toe is always an option (plus makes getting dressed SUPER easy), but you can make your closet more sustainable and get the most out of your clothes by experimenting with different ways of mixing and matching pieces to create new looks. Throw on a layering piece, wear a dress as a skirt or a skirt as a top — whatever you come with, the important part is to have fun dressing up!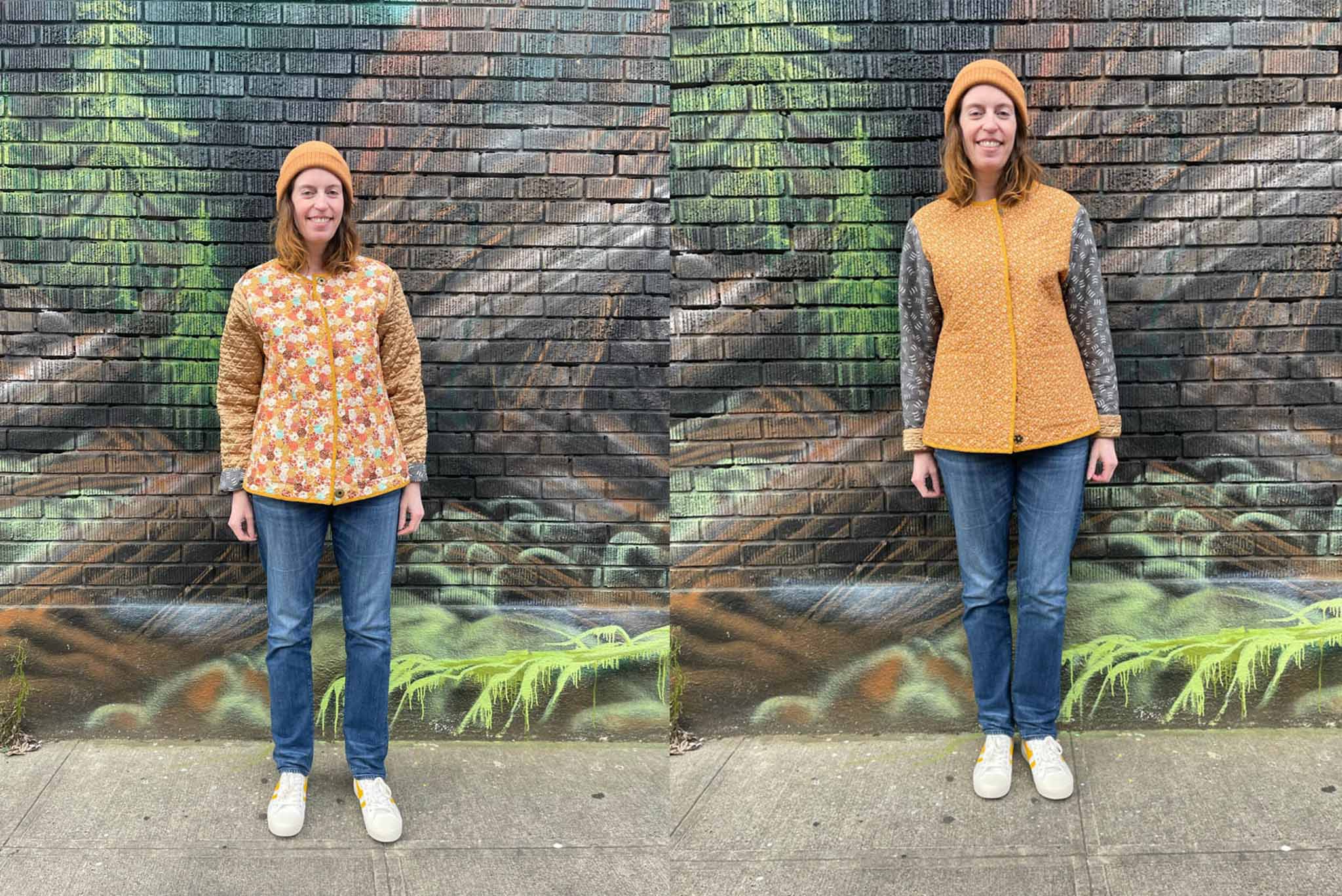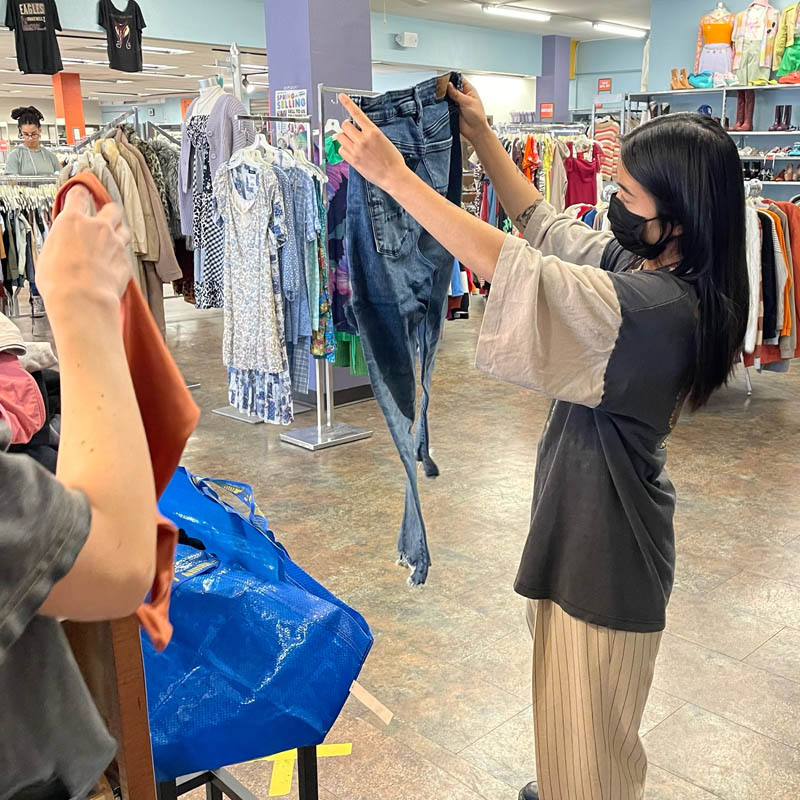 Repurpose & Recycle Your Clothing
Upcycling is a great alternative to tossing out or donating any clothes you don't plan on selling. Give it a makeover with DIY embroidery or hand-painted designs or, if the clothes are beyond re-wear, grab a pair of scissors and turn them into patches for mending other pieces, reusable towels, plastic-free food wraps, woven plant hangers and more — the possibilities are as endless as your imagination! 
Now, what to do with the clothes not yet ready for upcycling? Give them a second life by bringing them to Buffalo Exchange! Buffalo buys the best of all seasons year-round, meaning you can clean out your closet and make trade to spend on new pieces all in one convenient trip. Plus, you'll feel great knowing that, instead of littering landfills or taking up space in the back of your closet, your clothes will spark joy for someone new.
With these tips at the top of your mind, you're well on your way to a more sustainable closet! When you're ready to take the first step towards your new and improved wardrobe, pack up your cleanout and stop in to sell at your local Buffalo Exchange. They buy all day, every day – sell anytime they're open!
Published July 20, 2022