B

log
Fashion – Style – Trends
3 Reasons to Apply to Buffalo Exchange
Got a passion for fashion? Look no further because Buffalo Exchange is hiring! Besides the opportunity to dress how you want and look at clothes all day, you'll also be making an environmental impact, have unbeatable benefits, and be part of the herd.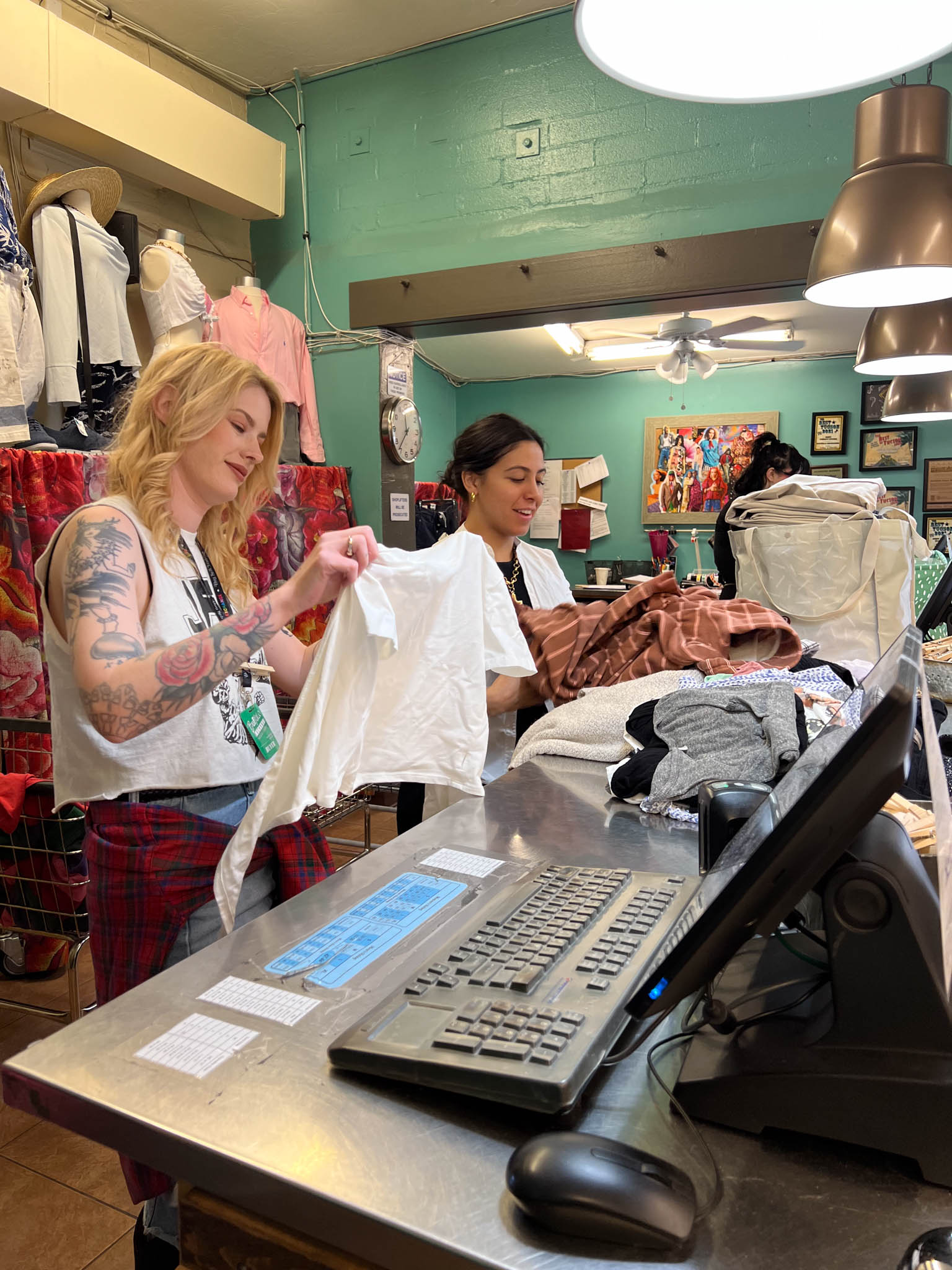 Dressing the Part
Dress code? We don't have one! At Buffalo Exchange, our philosophy is to allow everyone to express their individuality. It only gets better from here. Who wouldn't love to look at clothes all day? Behind the counter, you'll get to expand your fashion knowledge. As a buyer you'll receive thorough training and learn about the latest trends, various brands, vintage, and much more as you treasure hunt.
It's Not Just Benefits
Looking stylish isn't the only benefit here. Buffalo Exchange offers affordable health, dental, and vision insurance to all employees averaging 20+ hours a week. Have a fur baby? No problem, Buffalo offers pet insurance too!
It's never too soon to start thinking about retirement. Buffalo offers a 401(k) program that matches employee contributions up to 10%! Future you will thank us later.
The only time you should be sweating is on a tropical vacay because you start accruing paid time off on day one. So take that PTO and live your best life!
Also, did we mention employee discounts? That speaks for itself, PERIOD.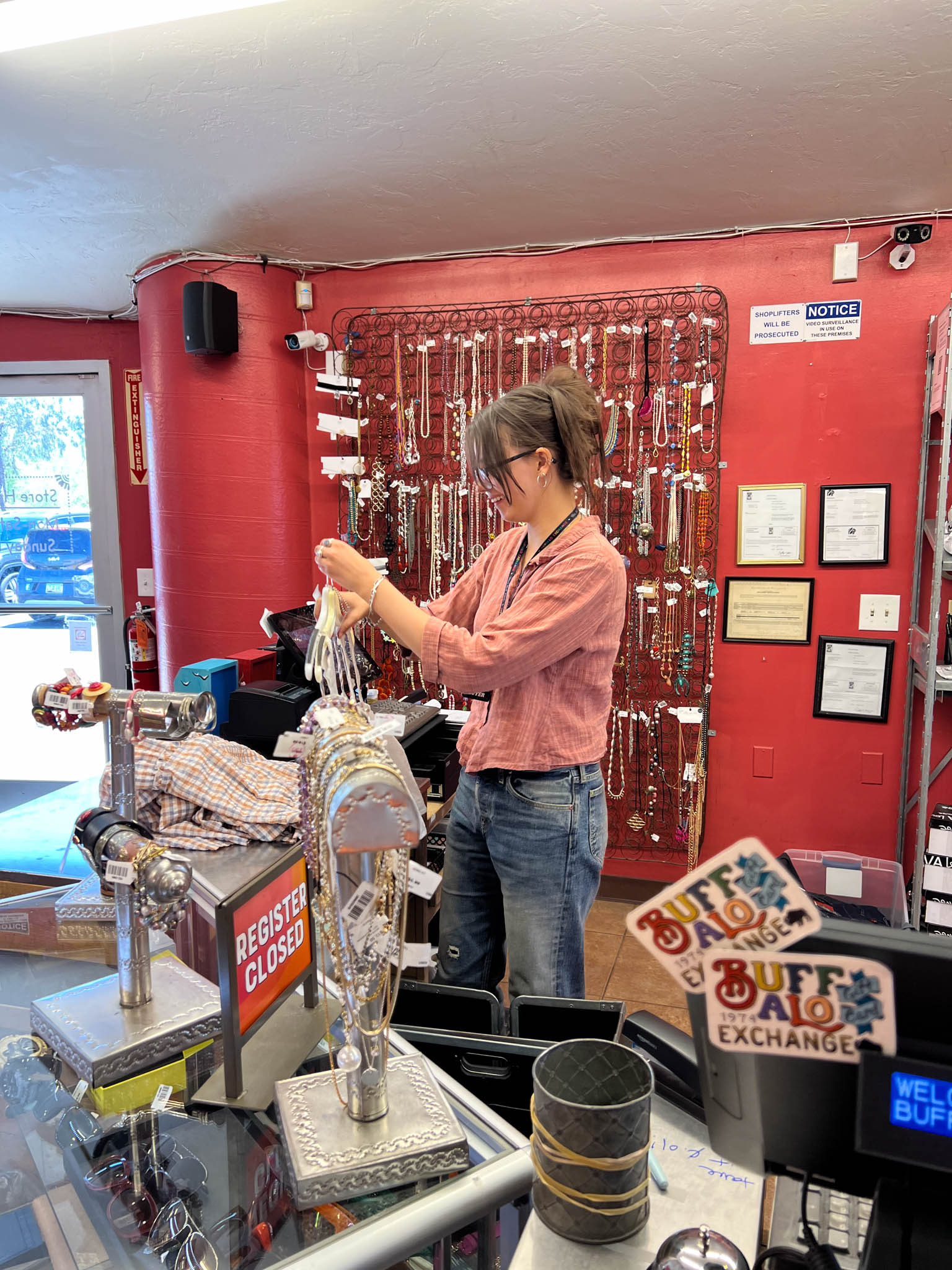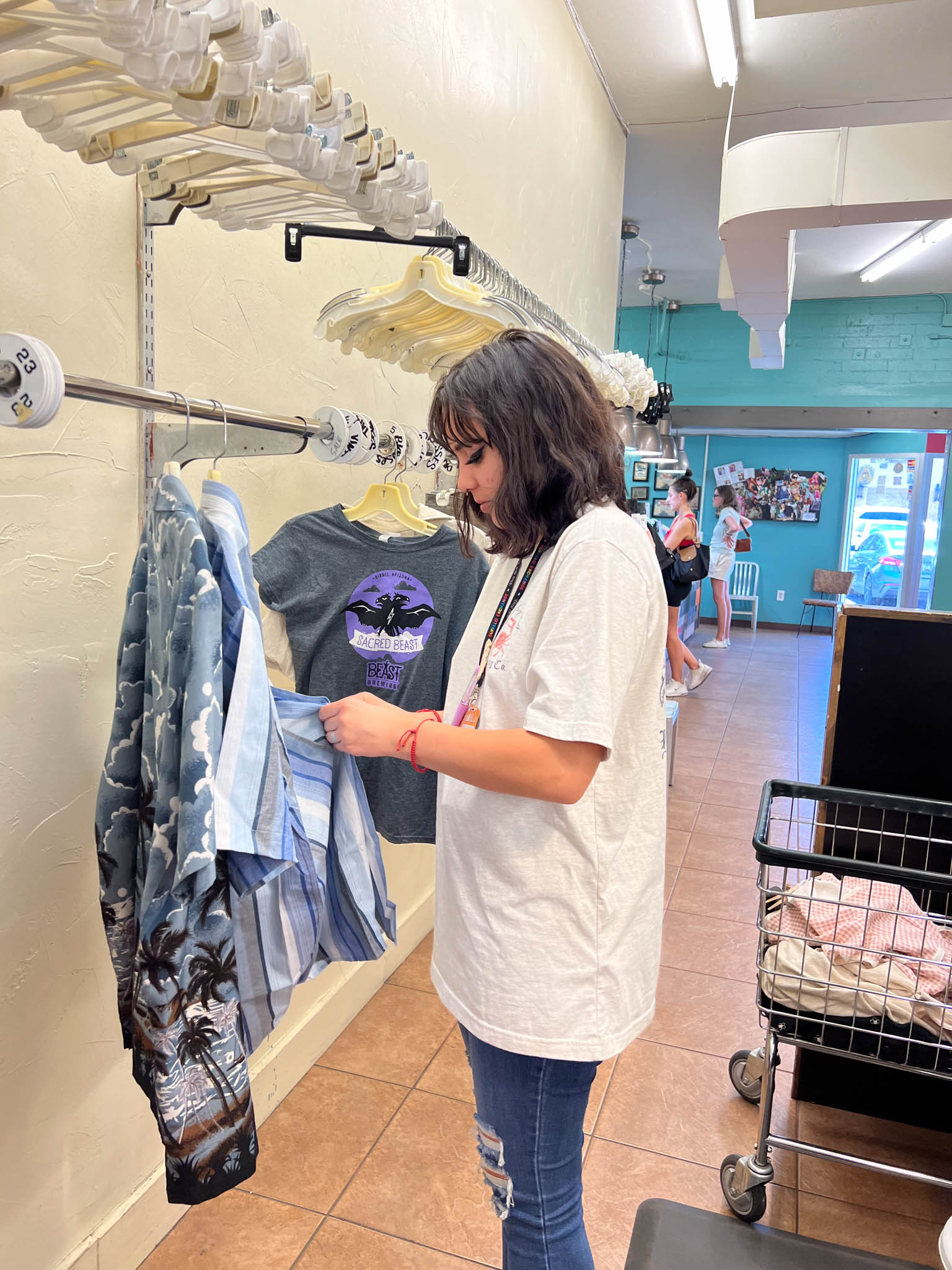 Green Thumb
Besides being a fashionable company, we're also a sustainable one. By providing secondhand items a new home, we reduce clothing waste and pollution. Also, our Token for Bags program has kept 18.5 million plastic bags from polluting the environment. Trends may come and go but being environmentally friendly is always in style.
So what are you waiting for? Apply online today and join the herd! It's a great opportunity to indulge your passion for fashion and make a positive impact on the environment.